Last updated on November 20th, 2017 at 05:40 am
Jeff has been recapping our travels north from San Francisco to Seattle. He is stuck in a conference right now and has put me in charge of the blog.
Of all of the things to write about, he recommended hotel reviews of the places we visited during our drive last week. Then he said I should start chronologically.
Our first night on the road was in Eureka, CA and we stayed at the Holiday Inn Express.  I love that point strategies allow us to travel cost-effectively, but I dislike that we are limited to the chains with points programs. Here is a boring hotel review of our first stay for everyone who is so interested in reading about chain hotels.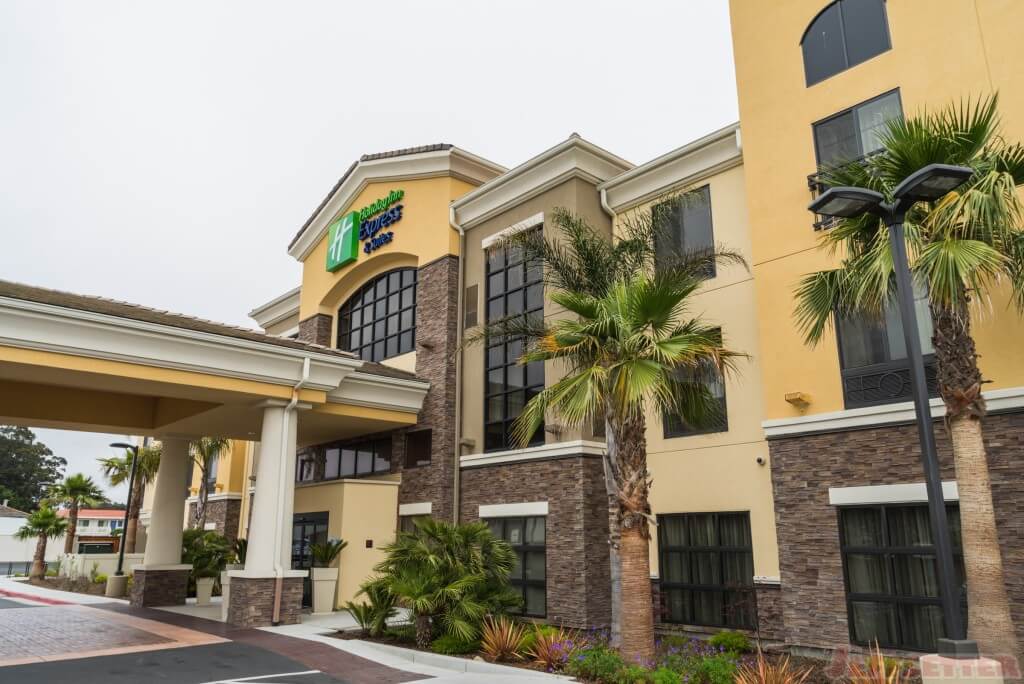 This is a new property, if you are like me and have not been in a Holiday Inn Express since Omaha, NE circa 2006 then you are in for a treat. The company has really modernized the brand.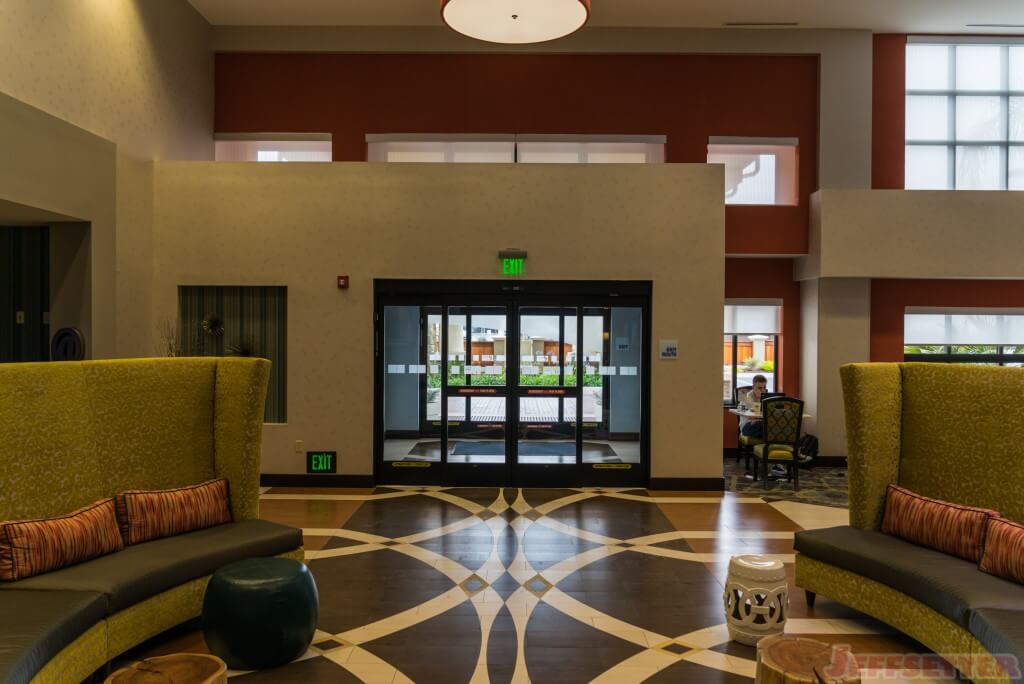 The lobby looks pretty hip almost like they are going for an Aloft look – aka urban metro tech company cafeteria lounge. But, you still get the familiar two soft pillows and two firm pillows, so do not fret!! Holiday Inn Express has not become too hipster for the GP (general population).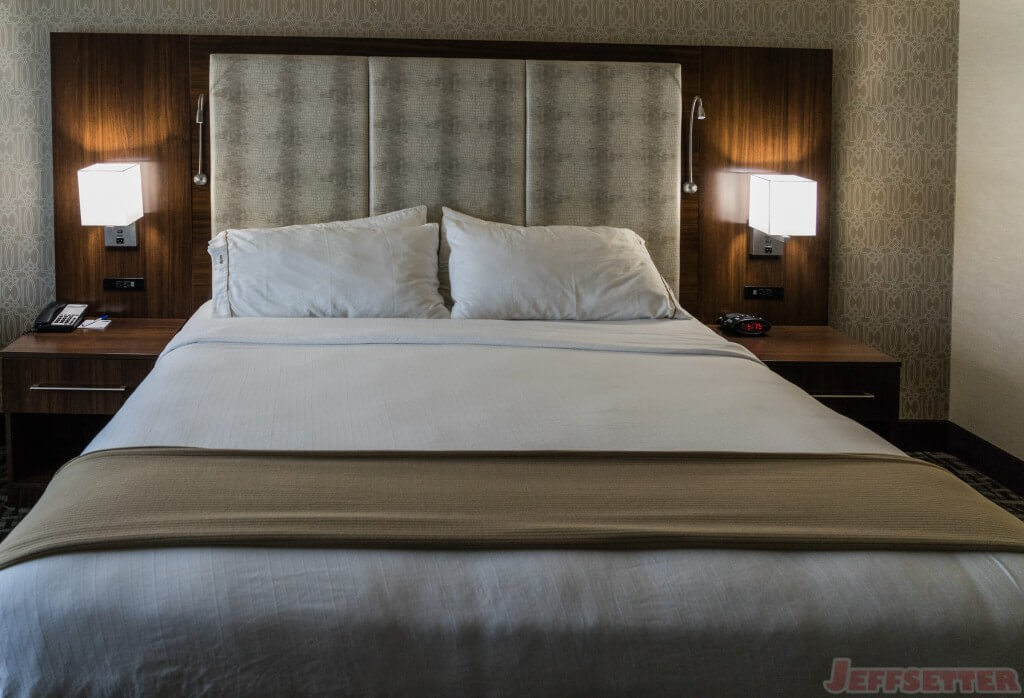 The room was in standard corporate formation and clean.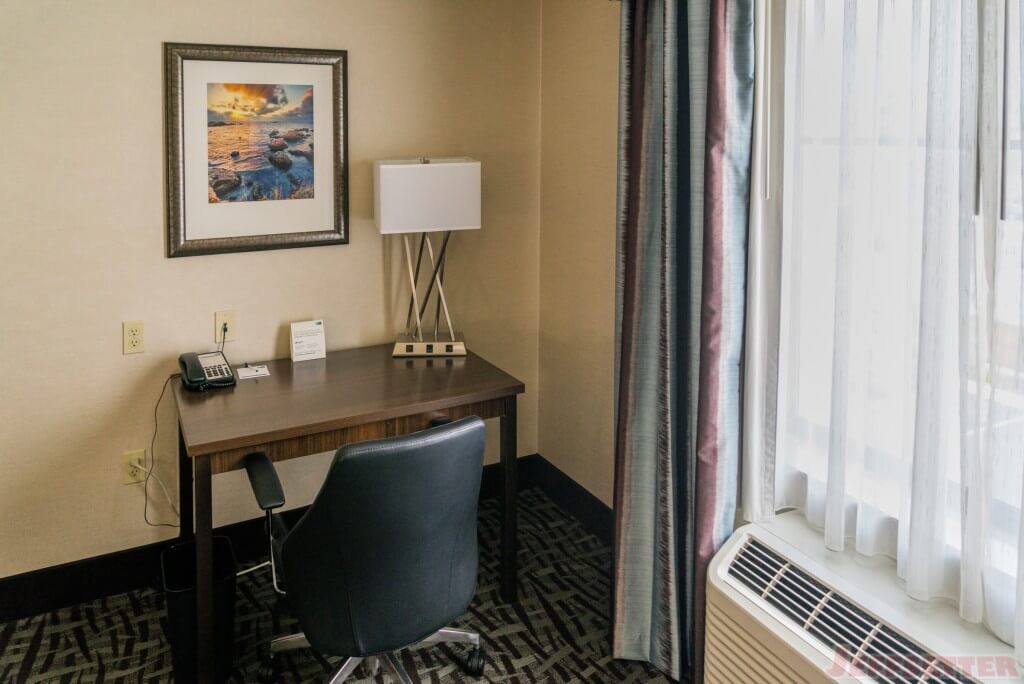 Bonus: breakfast is included! I had some Chobani yogurt (#trendy).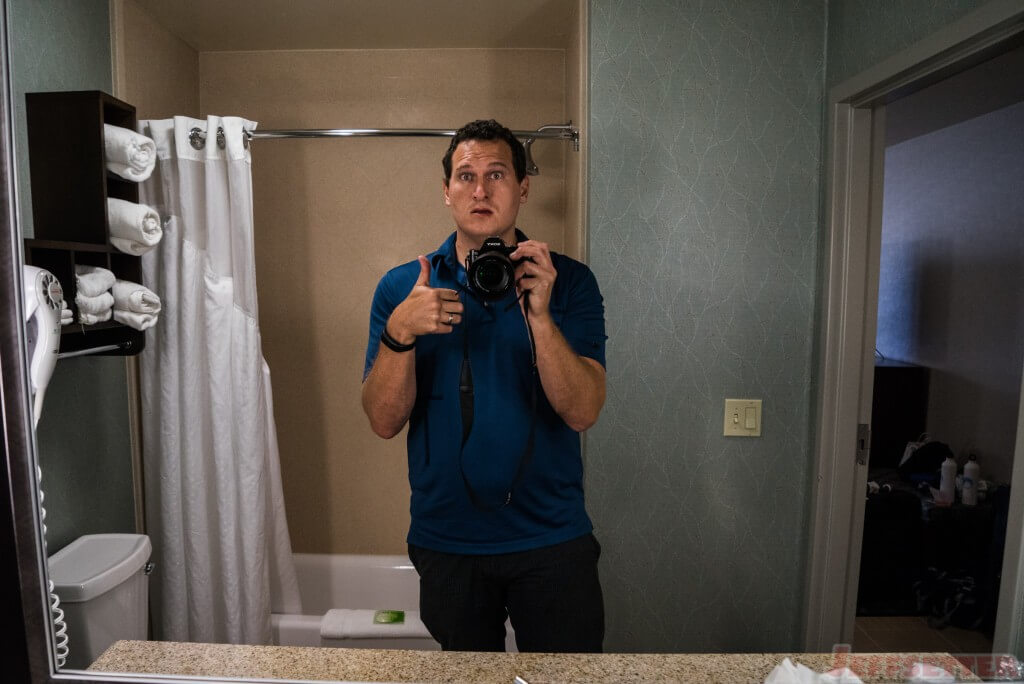 Jeff told me the coffee was acceptable. I did not believe him and headed to the super cute downtown to get a coffee from a local shoppe where I had a great cup of coffee and was not scoffed at for wanting milk in my espresso (aka a latte).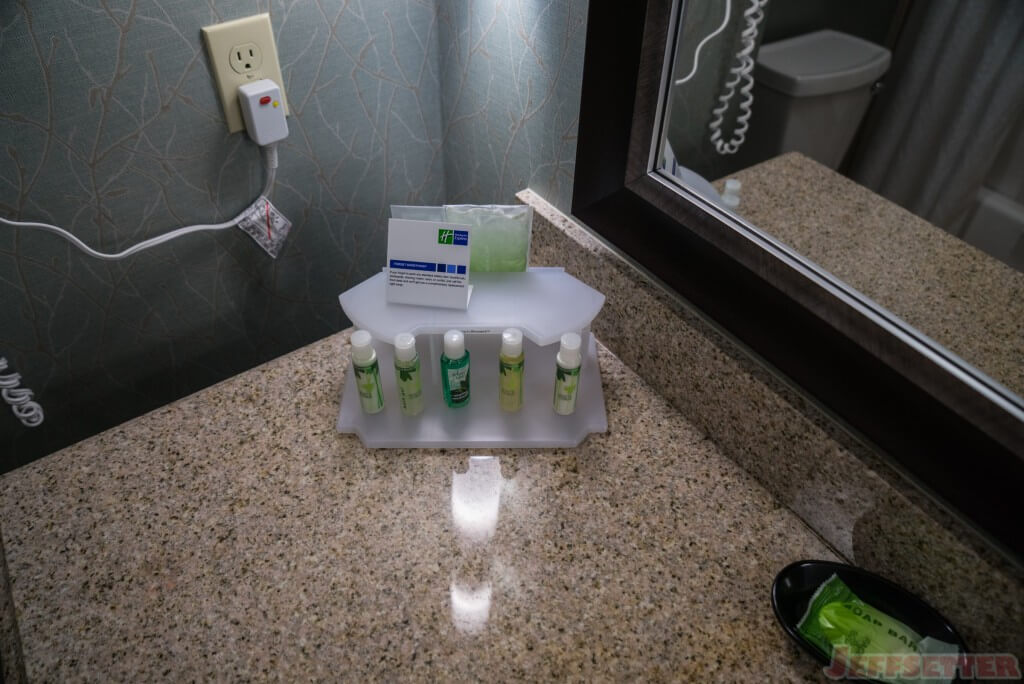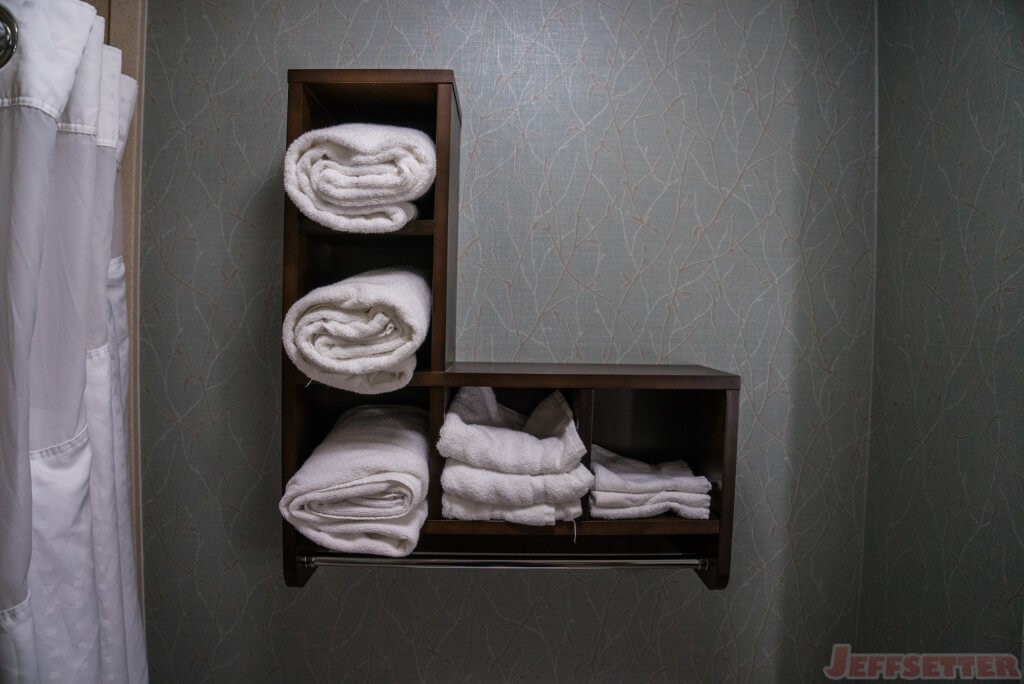 We also stayed at a Holiday Inn Express outside of Portland, OR on pointbreaks later in the week. It was not in an ideal area if you wanted to see the Portland city center, but Jeff says that it only cost us 5,000 IHG points for a normally $197 room.
Staff was friendly, room was clean and the breakfast was there. This is really all I have to say about this. The price was right, we slept and we left. We were upgraded to a room with a sitting area and a kitchenette.
Not all stays of our one-way neverending trip will be glamorous. But in order to meet our goal of less than $100/night on average, we will need a few Holiday Inn stays to offset the 5-star hotels we have coming up in the future.
Now that we have this out of the way, I vow to never, ever, ever review a Holiday Inn Express again. You have my word on that one.