Inconvenient food allergies are nothing new for me; I've long been allergic to peanuts. But a beef allergy? That's next-level for me. It took me years of agony to figure out, but I'm pretty sure that what I have is indeed a beef allergy.
Remember how I got violently ill after enjoying my celebration dinner at the Old Homestead Steakhouse at the Caesars Palace in Las Vegas? Something similar to that happened to me again in 2021 after dining at Bazaar Meat. Coincidence? Perhaps not. In fact, when I thought back to other incidences – spaghetti with meat sauce at home, burgers, etc. a pattern began to emerge. Could beef be causing these issues for me?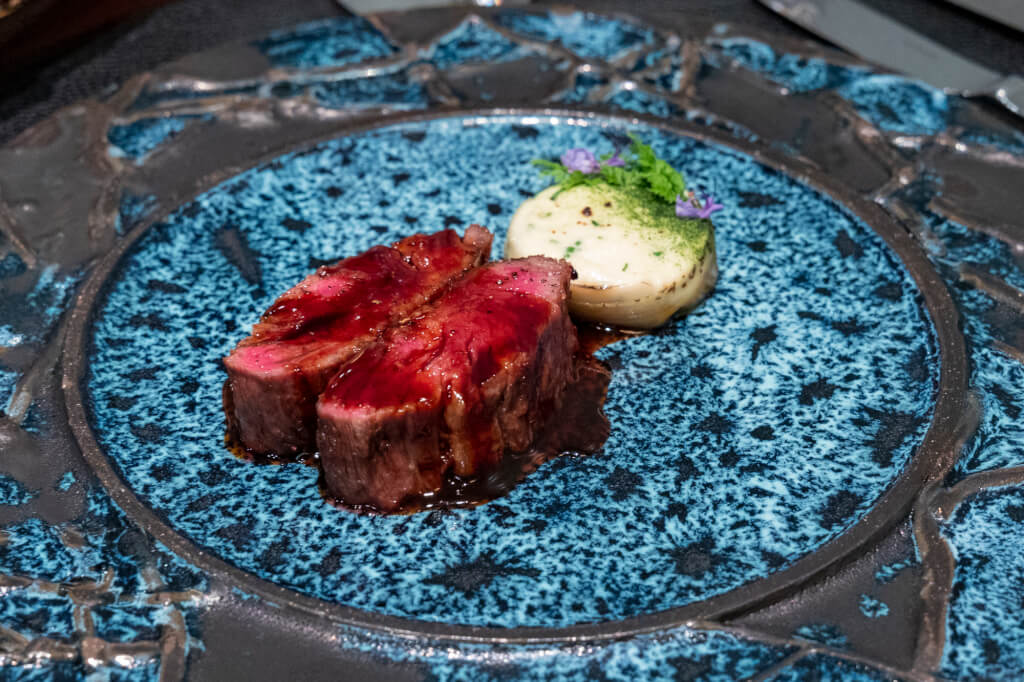 With that thought in my mind, I began diet modifications and tracking. I began avoiding beef, and, as a result, the vast majority of my incidents of upset stomach and worse vanished. Then, purely by accident, I accidentally ate some A5 wagyu beef – it was in a chirashi bowl, and I mistakened it for otoro! The results were hours of pain and agony. Not long after, I ate a slice of Pizza Hut pizza and experienced tummy troubles again. Curious, I looked up Pizza Hut's ingredient list, and apparently, they use beef in pepperoni. Bingo. More recently, I ate a little Goteburg and had a similar reaction – I didn't know it had beef in it!
I Have a Beef Allergy – I Think
Now, I know what some of you are thinking – how do I know for sure that I have a beef allergy? Did I get tested? No. However, if you get sick from eating a certain type of food, it obviously isn't something you should be eating. And, yes, gastrointestinal responses can be allergic reactions. You don't have to have hives, swelling, or anaphylaxis for something to be an allergy. Yeah, eventually, I'll talk to my doctor about it, but I'm not going to make a special trip for it. Avoidance works.
That said, having a beef allergy is a monumental pain in the ass. Now, I'm not a big beef eater, but I do love a good burger and the occasional steak. But having this kind of allergy makes it really hard to go to restaurants with prix fixe menus and excludes MANY other dishes and food items. I mentioned pepperoni earlier, but hot dogs fall into this category too. Then there are dishes I love that contain beef, including beef stroganoff, Zippy's Chilli Cheese Fries, pho, corned beef hash, etc.
Final Thoughts
While having a beef allergy sucks, the bright side is that a diet that excludes beef is healthier for me and is better for the environment. Plus, I can still eat pork, chicken, and duck. The real question is whether or not I can still eat red meats like lamb and bison. But we'll see about that. I really hope not, as I do like lamb! At the very least, I'm thankful that I'm not reacting to pork or dairy, and I hope things stay that way.