With our first night at the Portland City Marriott behind us, the wife and I headed out for our first full day in the City of Roses.  While we were going to grab brunch, the first order of business for us was to scare the crap out of my friend who had no idea we were coming.  After successfully confusing and scaring him to death, we all headed out to brunch at a spot chosen by our friends; Isabels Cantina.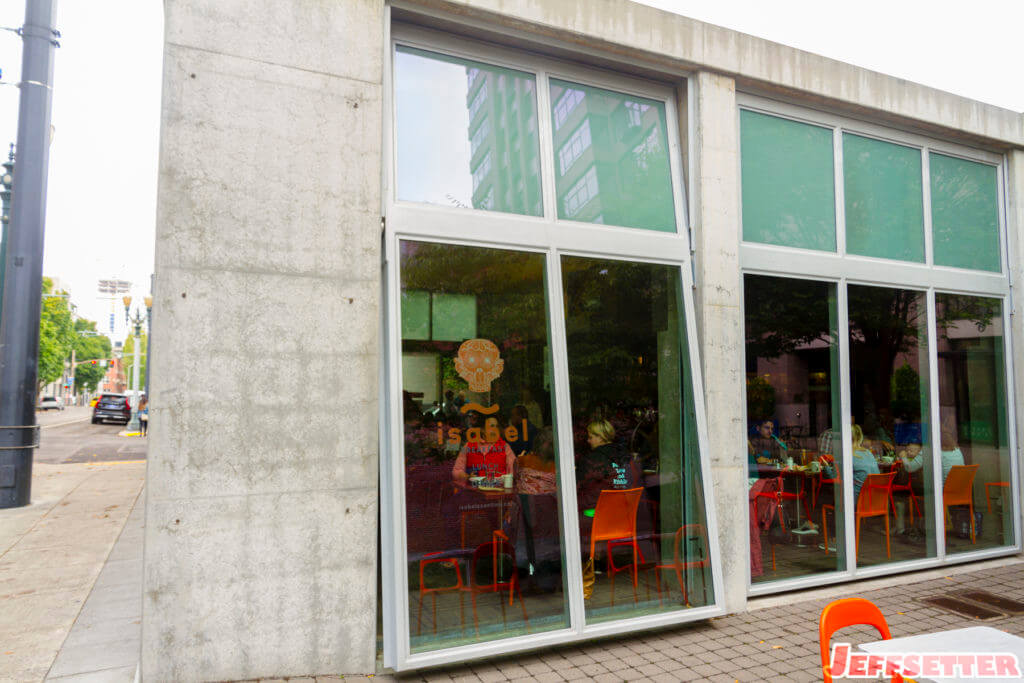 I had no idea PDX is such a brunch town, so the fact that we had no reservations meant we had to chose a place that we thought wasn't going to be too crazy.  Thankfully, we ended up  waiting only about 20 minutes at this Latin restaurant in the Pearl.  Just enough time, actually, for us to walk over to Sur La Table for a quick look around.
Once seated, service at Isabels Cantina was friendly and attentive, which is no small feat considering how crazy the place was.  The restaurant's primary focus is Latin fare, but does offer an interesting mishmash of items at brunch ranging from pancakes, to scrambles, to a tofu + brown rice bowl.  Our friends recommended the Coconut French Toast, so we all split an order of that.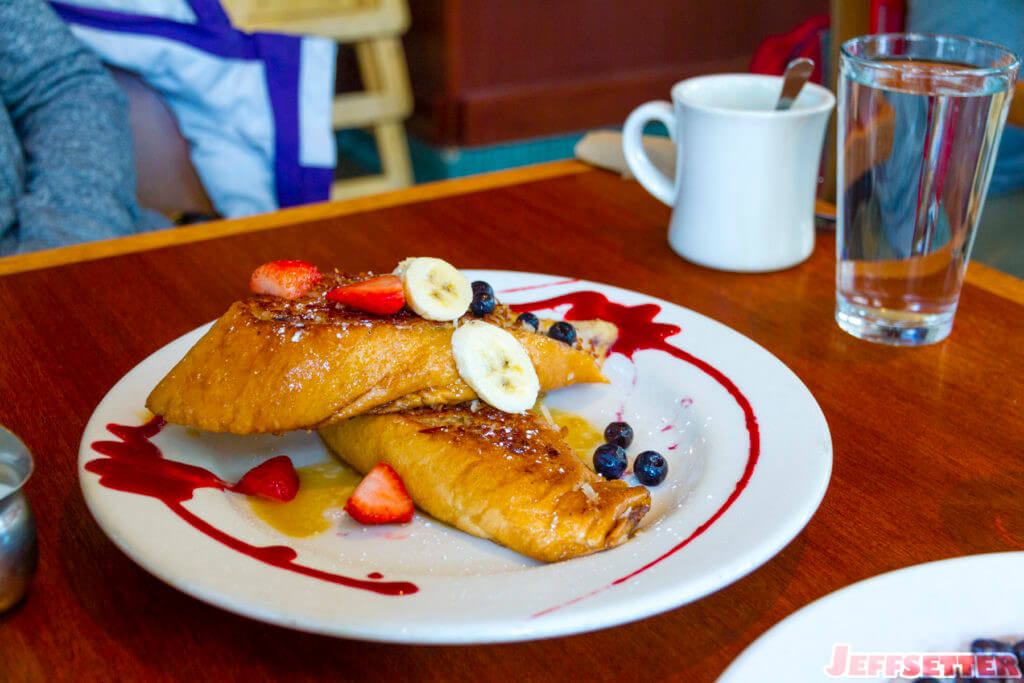 While it looked very basic and unlike many other french toast I've had, it was really good!  But brunch cannot be sweets alone, at least to me.  So for my main I ordered the Artichoke Scramble.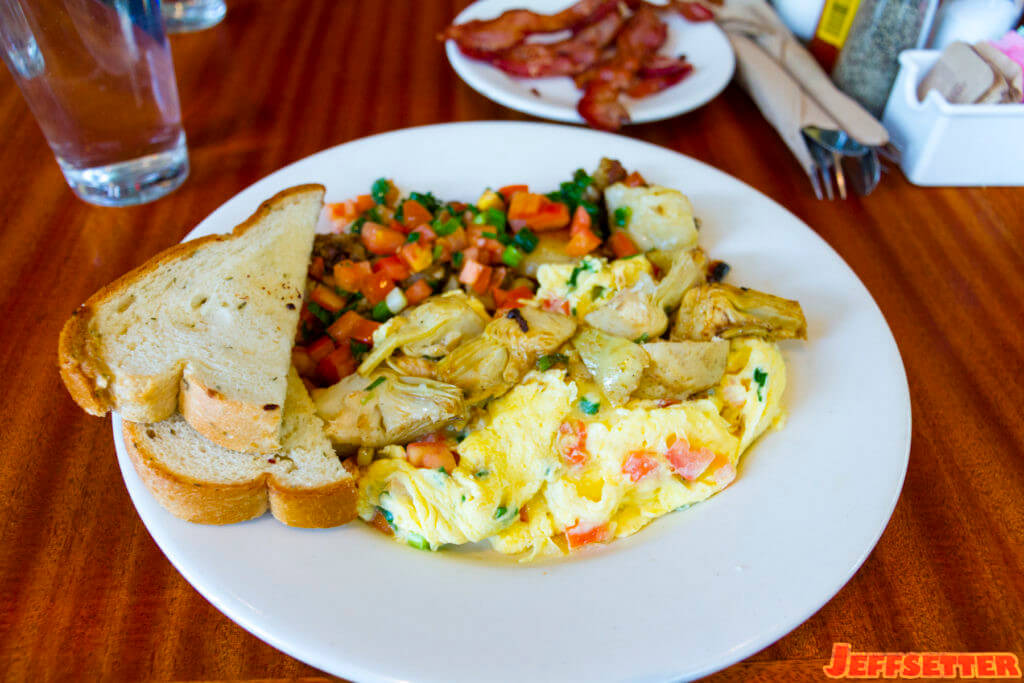 It's basically scrambled eggs with artichokes, jack cheese, green onion, tomatoes, rosemary roasted potatoes, and rosemary bread… And a side of bacon, cuz why not?  This dish was good, if not anything remarkable.  I was disappointed that they used preserved artichoke hearts, as I'm not really a fan of the extra brininess it brings to dishes like this, though i a pasta salad it would be ok.
For her entree, my wife ordered the Avocado Scramble.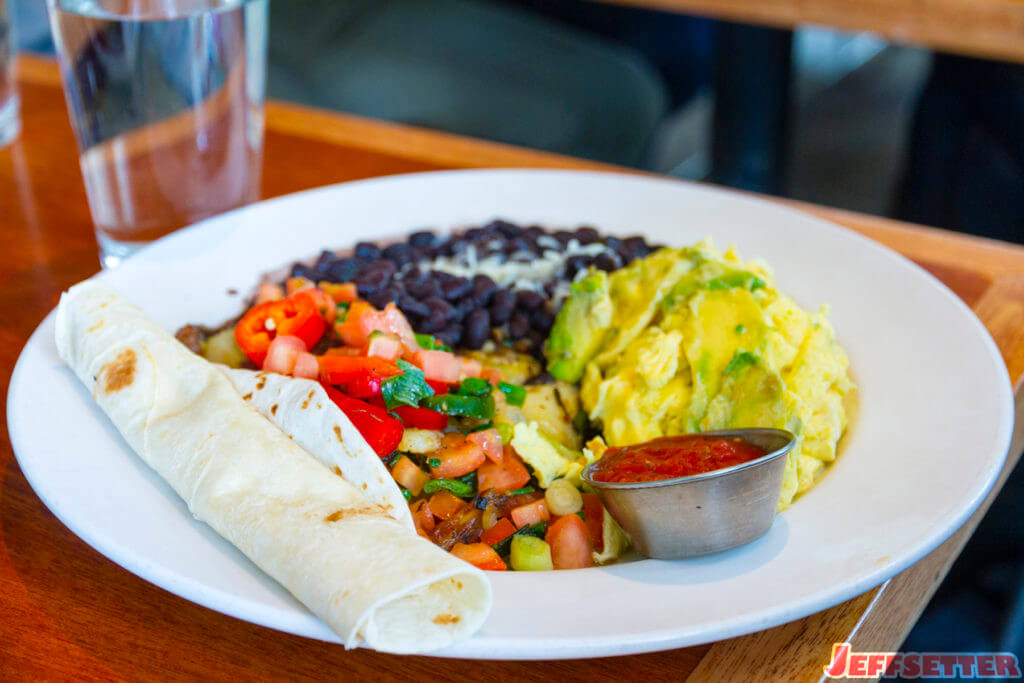 I probably would've ordered this too, but I'm a huge fan of beans… especially first thing in the morning like this, but it was good!
My buddy went all out and ordered the Steak Hash + Eggs.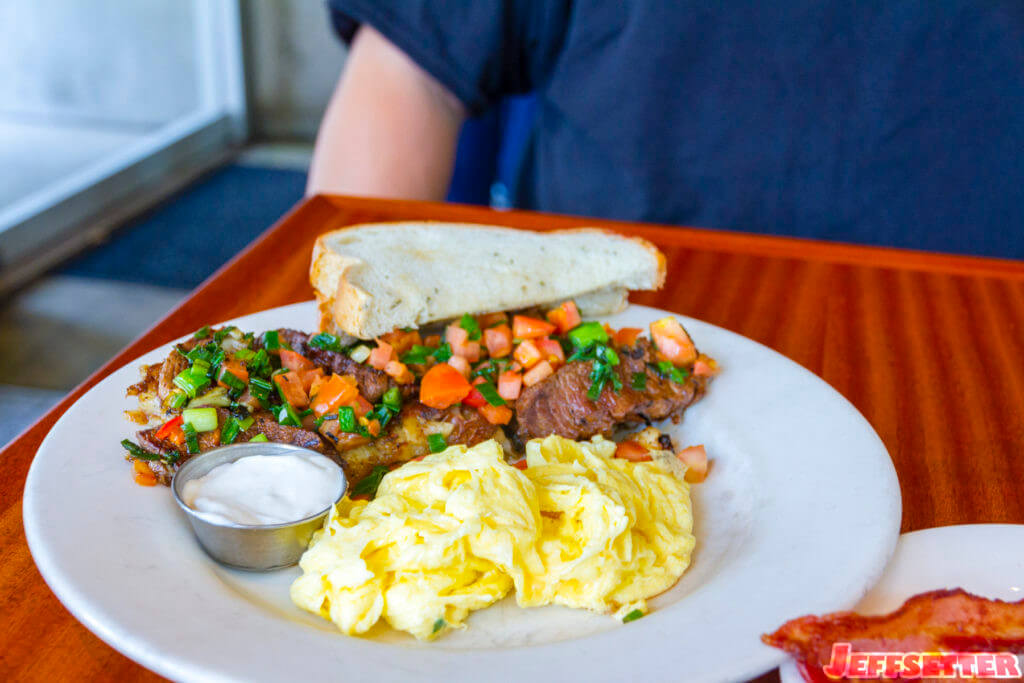 This one was full of flavor and a clear winner.  They use flank steak here, so it is a little tough for my liking, but still a nice dish.
Our other friend decided to order the Breakfast Quesadilla.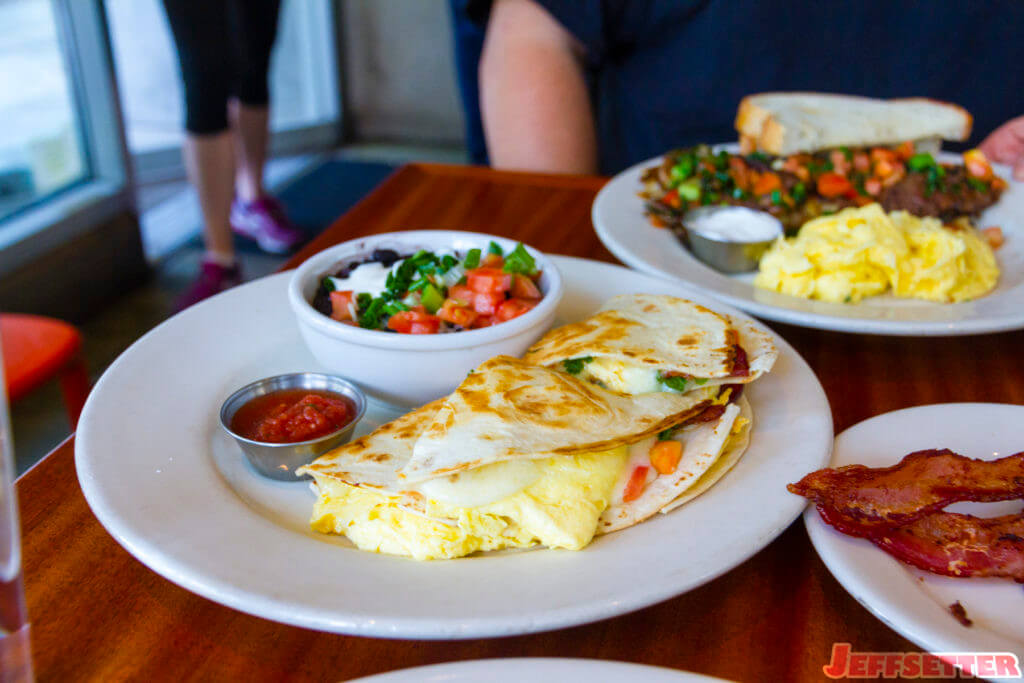 Instead of an anemic tortilla with cheese and bits of stuff in it, Isabels Cantina's version a monster!  Stuffed with egg, bacon, jack cheese, tomato, green onion and a side of sour cream, black beans and salsa, it was definitely sizable dish.
In all, despite my less than impressive dish choice, brunch at Isabels Cantina was good and a fine start to our P-Town adventure.  The bright flavors and hearty portions definitely make for a nice start, especially on gloomy PNW days.  I'd definitely return here in the future, I just wouldn't order the same dish again.
Our PNW Adventure
Dining Review:  Isabels Cantina