Yesterday I discussed Japan Air's resumption of service between Tokyo and Kona.  I probably should have waited to write that post, though, as additional details were just announced yesterday too.
Yesterday officials from Japan Airlines and the State of Hawaii held a press release.  The topic of discussion was, of course, Japan Airlines' resumption of service between Tokyo and Kona.  And while I already covered most of the information about this route in my post yesterday, I'll cover the new information today.  To make this post a little more worthwhile, I'll briefly discuss Japan Airlines Hawaii service overall as well.
Tokyo-Kona Service
While we already knew that JAL would resume daily service between Tokyo and Kona, we didn't know what aircraft they'd operate on the route.  Well, now we know JAL will be utilizing a Boeing 767-300ER on this route.  More specifically, a Sky Suite II 76W will be used for the Kona route.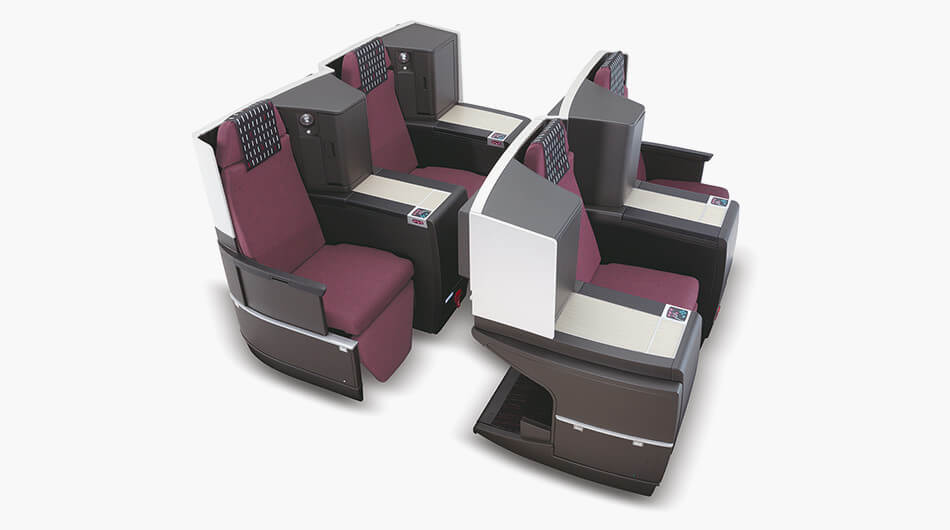 JAL's Sky Suite II isn't exactly a suite.  What it is is a staggered lie-flat product; the some one that American currently uses on its 767 fleet, as well as on Delta aircraft.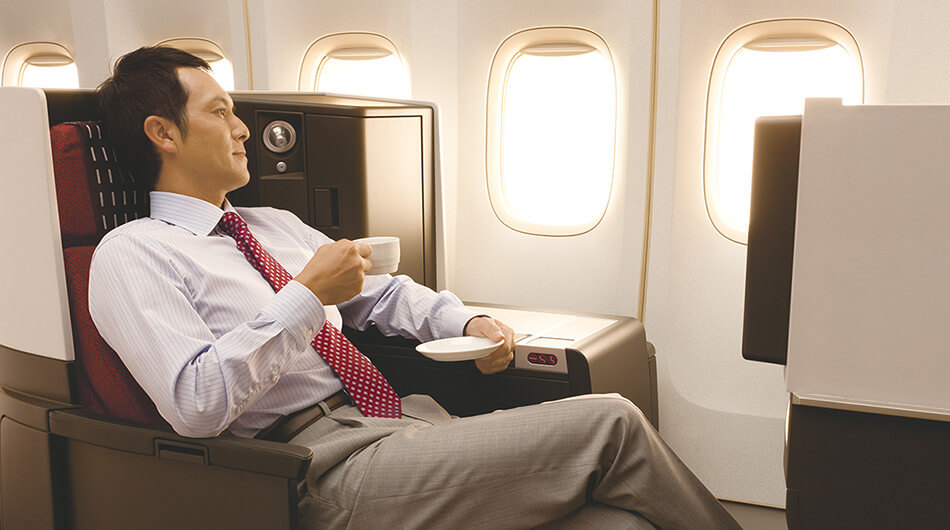 This means, as is the norm for this configuration, the seats are configured in a 1-2-1 arrangement.  And of course, some window seats will be closer to the window, while others will be right next to the aisle.
The 76Ws with Sky Suite II are configured with only two cabins.  But, unlike most similar configurations with other airlines, JAL differentiates its economy class offering too.  Seats in the back of Sky Suite II 76Ws are arranged in a 2-3-2 layout.  But get this, all economy class seats feature 33 to 34 inches of pitch!  That's a full 2 to 3 inches more than normal, and is comparable to extra space seating with most U.S.-based carriers.  All seats feature a 10.6-inch touchscreen display, and in-seat power.
Honolulu Routes
Aside from Kona, JAL also currently serves Honolulu from Tokyo Narita, Osaka Kansai, and Nagoya.  The Tokyo service is flown twice daily, while the Kansai and Nagoya routes are flown only once daily.  Frequencies and aircraft types are usually adjusted based on season, especially for Nagoya and Kansai.  But no matter which route you fly, there are only three aircraft types that JAL uses on its Honolulu routes: the Boeing 767-300ER, Boeing 777-200, and Boeing 787-8
Boeing 777-200 Sky Suite III
JAL's Boeing 777-200's are configured with what they call the Sky Suite III.  These seats still aren't suites, but they're a big upgrade from the Sky Suite IIs.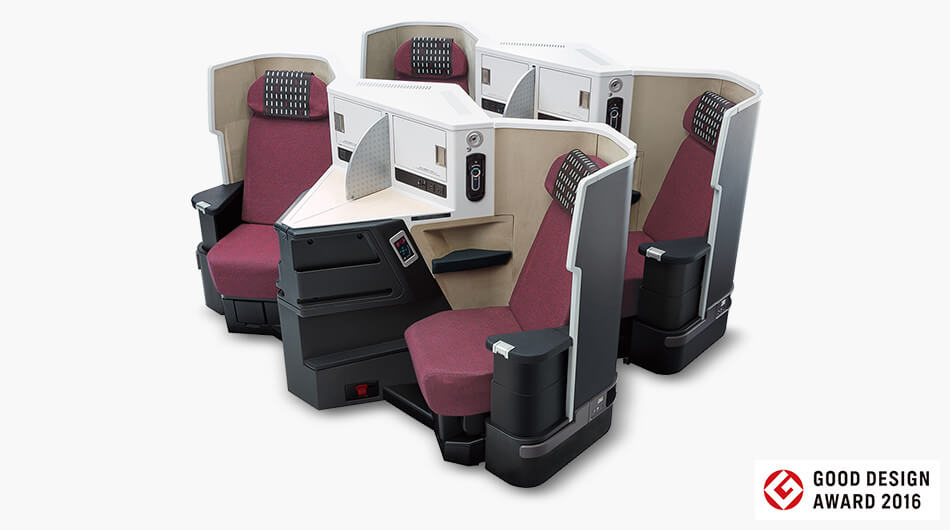 That's right.  The 772s feature reverse-herringbone seats.  They're very similar in design to those found on American's 77Ws, which themselves are based on Cathay Pacific's design.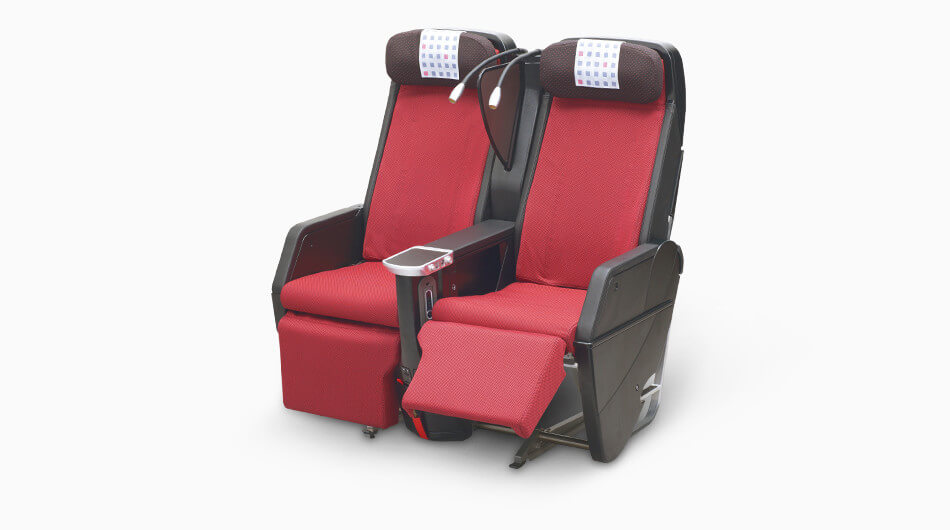 Outback, the 772s features both standard economy and premium economy.  JAL's Sky Premium offers about 38 inches of pitch and just under 19 inches of width.  They're configured in a 2-4-2 arrangement, and all feature leg rests and footrests.  The seats also feature a 12.1-inch touchscreen display, in-seat power, a USB port, media connectivity, and a privacy divider.
Standard economy, or JAL Sky Wider on the 772, is essentially the same seat found on the 76W.  However, on the 772 the seats are just a little bit wider.  On the 76W, seat width measures in at just under 18 inches, while on the 772 the seats are 18.5 inches wide.  Economy seats on the 772 are configured in a really interesting 3-4-2 arrangement.  As with the 76W, economy class seats on the 772 also feature a 10.6-inch touchscreen and in-seat power.
Boeing 787-8 Sky Suite
JAL's Boeing 787-8s (and 77Ws) feature what can truly be referred to as business class suites.  Unlike the above aircraft, the 788 features the luxurious Apex Seats that Lucky at OMAAT is so fond of.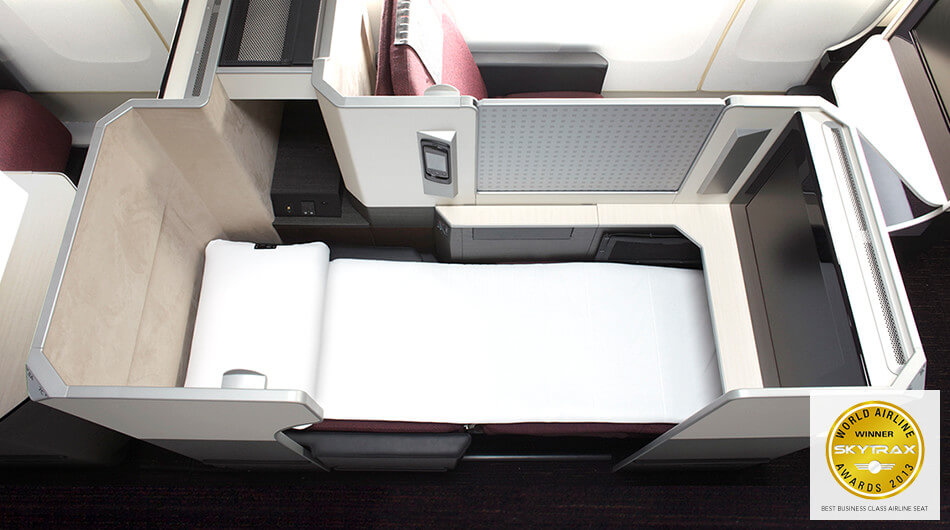 The Sky Suites are "open suites."  The seats are largely partitioned off, but do not feature a door, and thus, cannot be fully enclosed.  But, if you're able to snag a window seat, then it will almost feel as if you have a fully enclosed suite.
Like the 772, the Sky Suite 788s feature both premium economy and standard economy.  The biggest difference on this aircraft, though, are the economy seats.  On the 772, economy seats measure 18.5 inches wide with 31 to 34 inches of pitch.  But on the 788, the economy seats measure nearly 19 inches across with a pitch of 33 inches.  They're configured in a 2-4-2 arrangement.
Important Note
While JAL advertises that its Hawaii routes are operated with these Sky Suite configured aircraft, this isn't always the case.  This is especially true for the 788 and 772 routes.  More often than not, these aircraft tend to operate with JAL's older Shell Flat Neo product.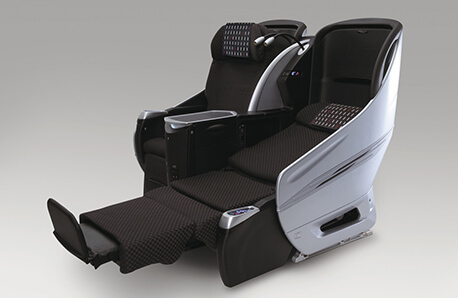 As you can see, the Shell Flat Neo seats are angled lie-flat business seats.  They aren't going to be anywhere near as comfortable as any of the Sky Suite options.  And because they're configured in a 2+2+2 arrangement, you won't have the direct aisle access of the Sky Suite seats either.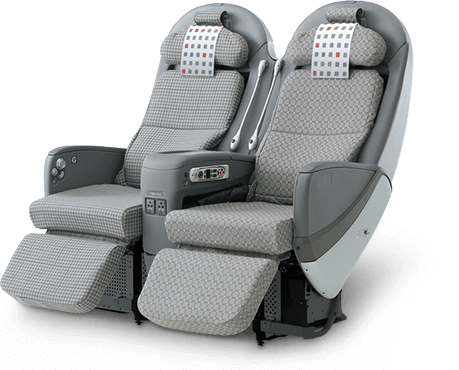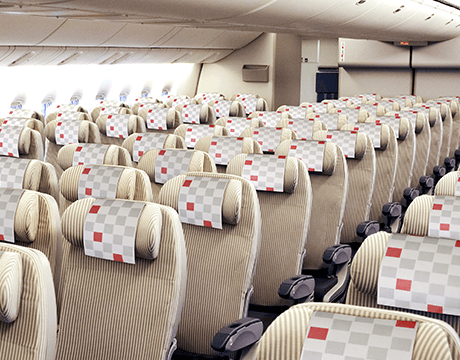 As can be seen, even the premium economy and economy seats are quite different on non-Sky Suite aircraft.  JAL doesn't give much info on these seats, but the Sky Shell seats are only found on the 772.  Non-Sky Suite 788s are configured with business and standard economy only.
While its always a good idea to reference SeatGuru when booking flights, the website may not be able to help you with JAL's Hawaii flights.  Doing random searches for this summer, I've found that SeatGuru's seat maps didn't always matchup with the ones in JAL's reservation system.  Luckily, JAL makes it very easy to determine which configuration you're booking.  When searching for business class seats, look for "Sky Suite" or "Shell Flat" beneath the aircraft type.
Despite the was in identifying the aircraft type being operated while booking, equipment changes can and do happen.  JAL, of course, doesn't guarantee seat types either.  But what bothers me most is the fact that their seat information pages actually state that all Hawaii flights are operated by Sky Suite aircraft.
Japan Airlines Hawaii Service Final Thoughts
JAL's re-launch of its Kona service is great news, and is made even more exciting by the fact that the route is being operated by a Sky Suite 76W.  The Airline also operates aircraft with great, luxurious configurations on its other Hawaii routes too.  The trick, though, is ensure your flight is being operated by a Sky Suite aircraft and not a Shell Flat one.