As Alaska Airlines prepares to launch its new Saver Fare, its east coast rival announces its intentions to do the same.  JetBlue goes basic next year to better compete with other legacies and ULCCs.  And, at the same time, Delta is readying for another direct flight to Hawaii.
JetBlue Goes Basic
Yes, JetBlue is the latest airline to go down the much-maligned basic economy path.  But, like Alaska Air, JetBlue insists they'll implement fare class their own way and won't mimic the much-hated version rolled out by United.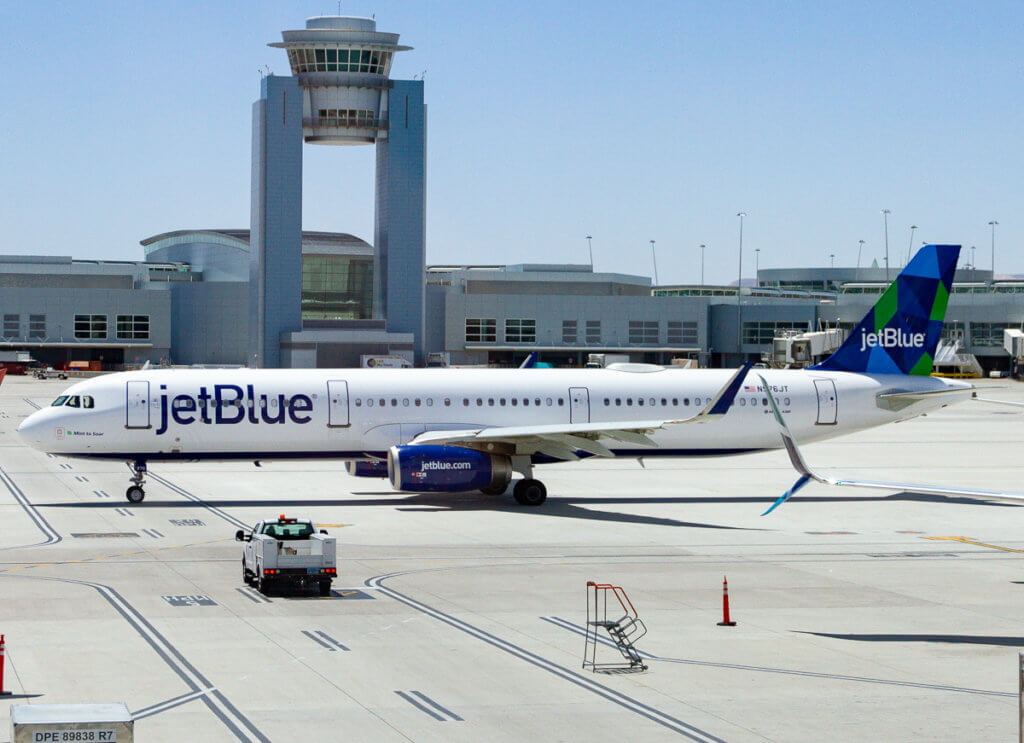 In fact, according to Business Insider, JetBlue is committed to offering basic economy passengers the same in-flight experience they've become famous for.  All passengers will continue to enjoy the same seat pitch, free in-flight wifi, complimentary entertainment, and free snacks.  There also won't be any restrictions on carry-on bags.  However, JetBlue states that basic economy passengers may find limitations on things like boarding order, seat selection, and change/cancellation flexibility.
There's no formal name for the new product yet, though JetBlue is considering Blue Save.  That name may coincide with other adjustments to fare classes, such as reducing the three remaining classes down to two.  In the future, we could see Blue Plus and Blue Flex become Blue More, while the standard Blue remains the same.
Delta Adds Another Direct Flight to Hawaii
At the moment, Delta flies direct between Hawaii and Seattle, Los Angeles, Salt Lake City, Minneapolis, and Atlanta.  But, beginning next June, Delta will begin direct service between Honolulu and Detriot.  And like the Minneapolis Route, flights between Honolulu and Detroit will feature Delta's Boeing 767-300ER, which includes Delta Comfort + and Delta One seats.  It's also worth noting that, as is the case with the Minneapolis and Atlanta routes, meals are complimentary in Main Cabin and Comfort + on the Detroit route.  And I'm not talking a sandwich and bag of chips like on Hawaiian and American.  Delta gives passengers the options of two hot entrees, as well as complimentary wine and beer.
JetBlue Goes Basic + Delta Adds Another Hawaii Flight, Final Thoughts
I don't like seeing another basic economy fare as much as anyone else, but at least JetBlue's version isn't so bad.  The so-called Blue Saver fare won't have nearly the restricts United's basic economy does and is likely better than American's too.  But, as JetBlue goes basic, that leaves very few airlines that don't yet have an unbundled fare.  However, we know Hawaiian Air is considering it, so stay tuned.
And as far as Delta goes, it's the airline's second non-stop route to the Midwest.  I'm not complaining about this, but it sure is interesting.  Especially since it appears that they've dropped their seasonal JFK route.  Then again, Hawaiian does serve that route and is even beginning service to BOS in the coming months too.  But, more flights are always better than less, and it'll be interesting to see how American reacts.  After all, American is the only other airline with direct service between Hawaii and the Midwest.  Granted, their 787 operated flights are seasonal only.