Despite being to Seattle a few times now, I've never been to Kerry Park until this past April. And it's almost criminal that I haven't been here, as the views of downtown Seattle are incredible.
After checking into the Residence Inn Seattle Downtown/Lake Union, I immediately tried to figure out what to do. And, one of the places that popped up nearby was a Seattle icon.
Location of Kerry Park
The Park is in Seattle's Queen Anne district about 2 miles from my hotel along Lake Union's south shore. Naturally, the park is in a hilly area surrounded by homes. Parking, however, is at a major premium; it's street-only next to the Park and amongst the neighborhood. Be sure, however, to be courteous to area residents and don't block their homes.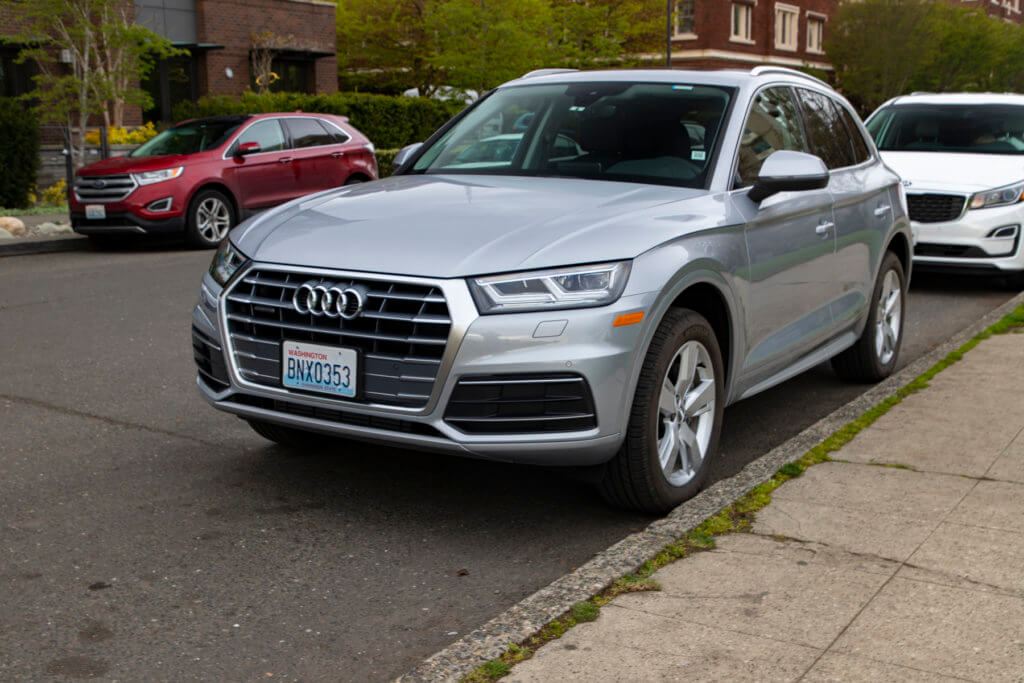 The Park
Kerry Park itself isn't a large park. Heck, it's more like a wide sidewalk with benches and some grass.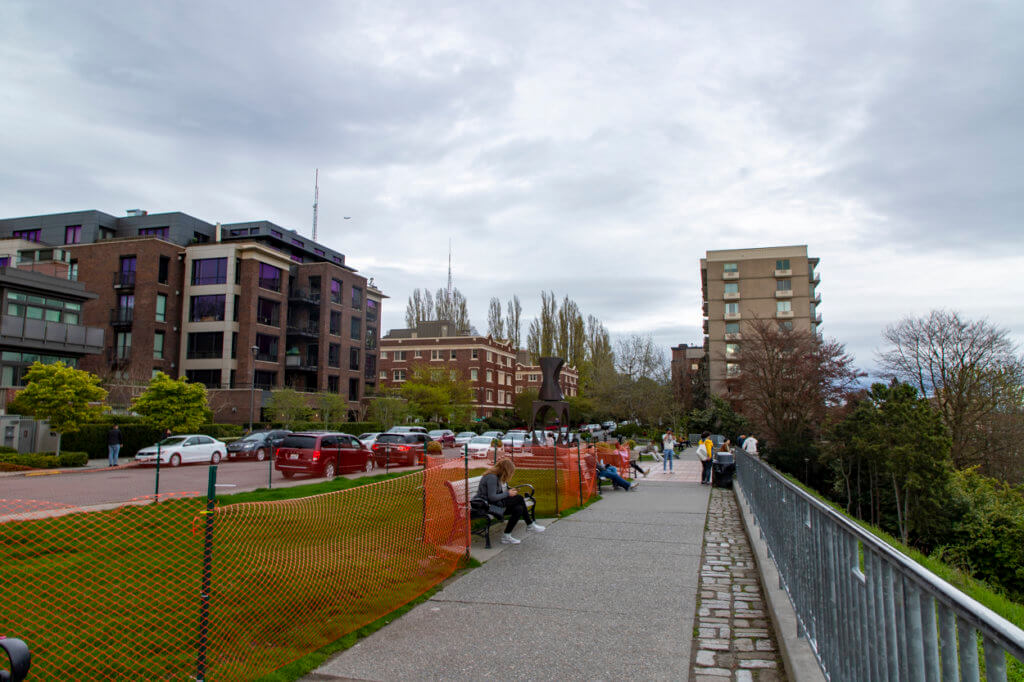 But, you don't come to the Park to frolic amongst nature. You come to Kerry Park to see the Seattle skyline and, if you're lucky, Mount Rainier.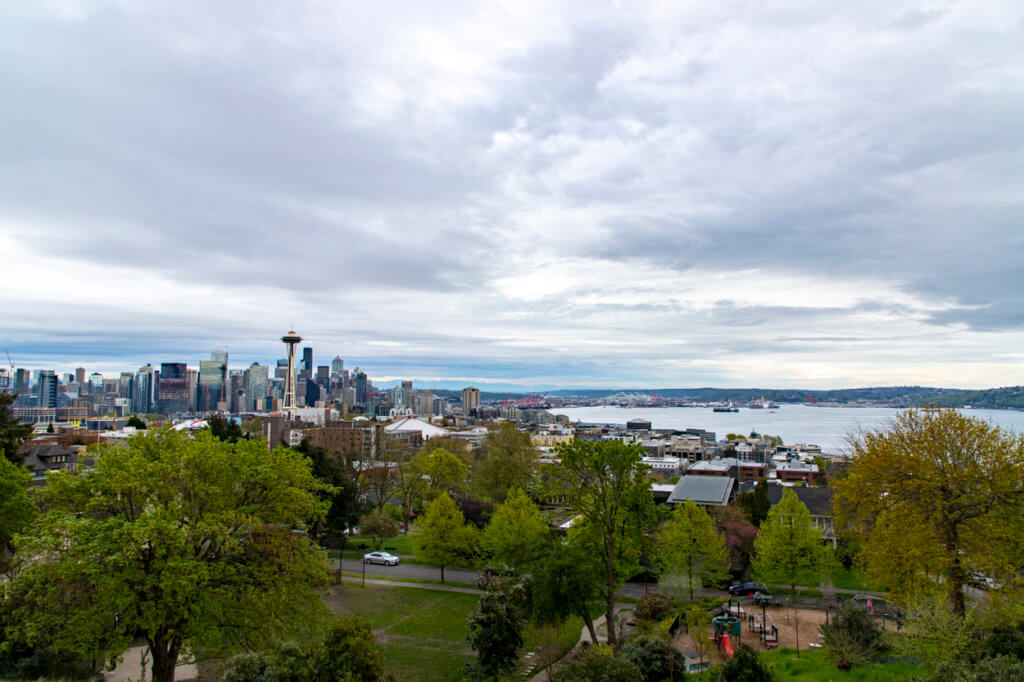 Unfortunately, the first day I went, you couldn't see Mount Rainier thanks to Seattle's typical gray weather. But, on a subsequent day, the weather cleared up a bit, though it was still a bit hazy.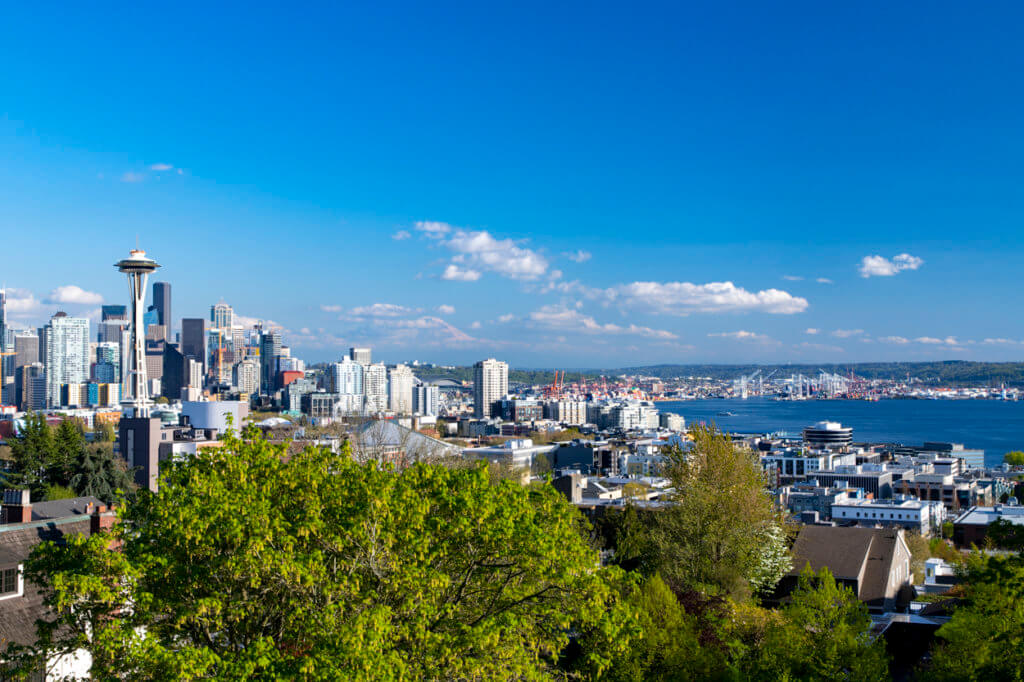 You can sort of make out Mount Rainier in the distance, though it isn't as clear as it could be.
Kerry Park, Final Thoughts
True, Kerry Park is as touristy place as they come in Seattle. It's crowded and parking is difficult to find. But, if you're looking for a great view of the Seattle skyline with Mount Rainier beyond, it's one of the best places to go. And I'm sure it's even better at sunrise and sunset.
Where's your favorite spot to take in sights of Seattle?
Touring the PNW with My Grandparents
Kerry Park
Kizuki Ramen Northgate at Thornton Place