After erupting for 61 days this year, Kilauea hits pause again. Yup, if you're headed to the Big Island, I'm sorry to say that there is no volcanic activity on the island at all right now. But there's still a lot to do, see, and taste!
Kilauea's first eruption of 2023 began on January 5, roughly a month after it ceased during the eruption of Mauna Loa. It was a historical event – it's not often that you see two Hawaiian volcanoes erupting at once. But, sadly, as these things go, it didn't last long. Thankfully, we didn't have to wait long for Kilauea to start up again, though now we find ourselves in another waiting period.
Kilauea Hits Pause Again
Kilauea's most recent eruption was wholly contained within its summit caldera. Following the volcano's chaotic 2018 eruption, most of Kilauea's eruptions have been contained within Halema'uma'u Crater, filling in much of the material that was lost nearly five years ago. However, on February 17, tilt meters around the volcano began recording deflationary activity. While it is difficult to pinpoint the reason for this deflationary activity, we know that this reduced pressure on Kilauea's system, which often results in eruptive activity ending. And, indeed, Kilauea stopped emitting lava early on Tuesday, March 7.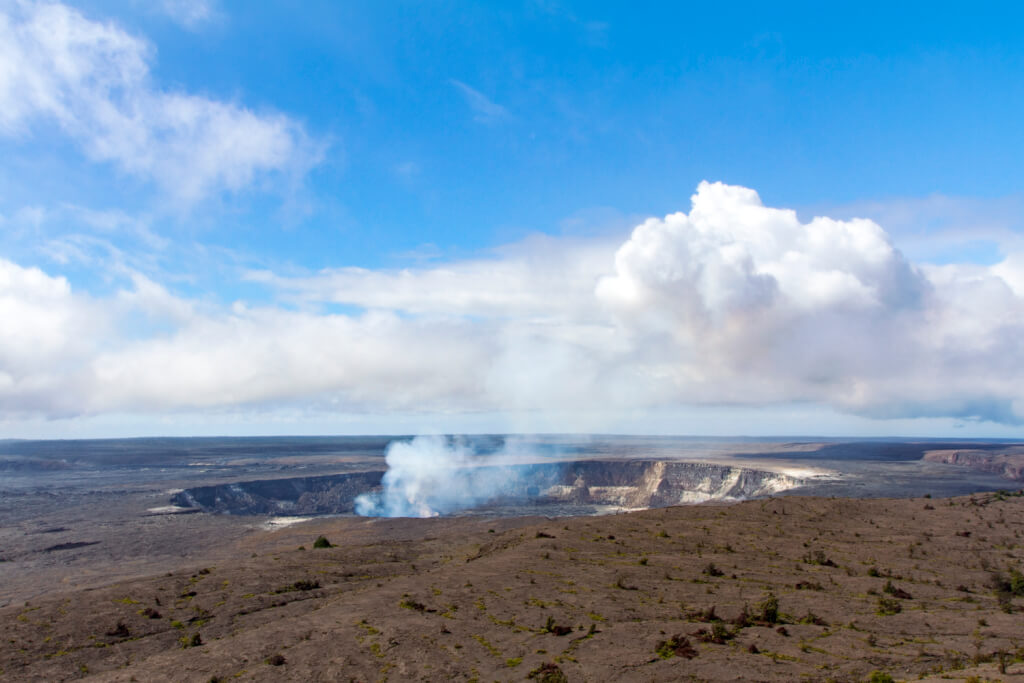 You'll note that I said Kilauea hits pause again – not that the eruption has ended. Yes, the USGS isn't prepared to say that the eruption is over just yet. Eruptions can pause for a bit before continuing on. However, at this point in time, there is no indication that eruptive activity will resume anytime soon. In fact, gas emissions have dropped to near zero, while there is no reversal of its deflationary activity occurring.
Final Thoughts
While it's a bummer that Kilauea hits pause again, there is so much to do and see on the Big Island that, even without the volcano erupting, the island is worth a visit. In fact, as much as I would've liked to go check it out, my last few visits to the Big Island didn't include any time at Volcanoes National Park. Instead, I focused on other experiences, such as dining with Na'au Hilo, checking out Mauna Kea Tea, and more.