After a very short eruptive period, it looks like the Kilauea June 2023 eruption hit pause a bit too soon. Hopefully, this will be a short pause, though the last pause turned into the end of the January eruption.
Kilauea's most recent eruption began in the wee hours of Wednesday, June 7, 2023 – just three months after the January 2023 eruption ended. As you can tell, that eruption lasted for three months, which has been fairly typical of Kialuea since its dramatic 2018 eruptive phase. So it was hoped that the most recent eruption would last at least that long, if not longer, though that's not looking to be the case any longer.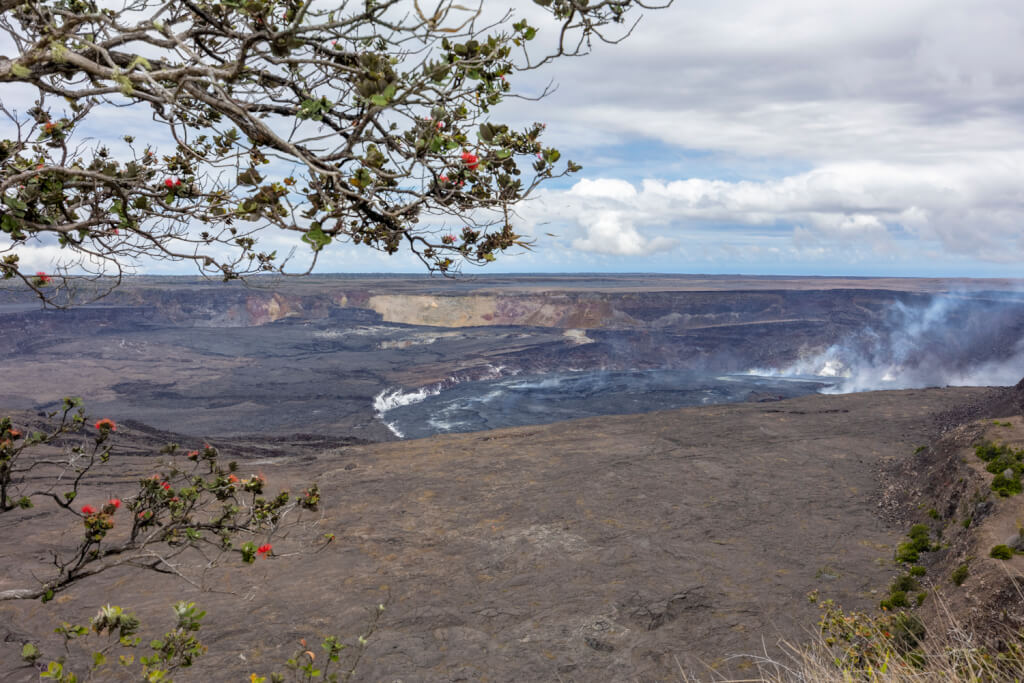 Kilauea June 2023 Eruption Hit Pause
Monday, June 19, 2023, the USGS reported that, as of 7:21 am HST, Kilauea was still erupting through a vent on the southwest wall of Halema'uma'u Crater. Activity yesterday morning remained vigorous, with fountaining from the vent continuing to reach at least 33 feet high. But as the day wore on, things began to change. According to Hawaii News Now, the USGS confirmed that activity began to fade at 4 pm before the vent went completely dark several hours later. That eventually led officials to proclaim that the Kilauea June 2023 eruption hit pause.
Of course, a pause means an eruption hasn't officially ended – yet. How long a pause will last, no one knows. It could be hours, days, weeks, or months. How long does a pause last before an eruption is declared over? I'm not sure. What I can say is that this pause, while unfortunate, isn't surprising. The USGS' daily report has been indicating a steady deflationary trend at Kilauea's summit, which means that the caldera's shallow magma reservoir hasn't been recharging. Of course, without that new magma flowing in, the eruption was bound to end sooner rather than later.
Final Thoughts
As I always say, volcanoes are predictably unpredictable. While there were signs that the most recent eruption wouldn't last long, it was also impossible to tell precisely how long it would go on. Likewise, there's no way to tell when Kilauea will erupt again. In its recorded history, it has had breaks in activity that lasted days to years and even centuries. What I will say, though, is that if you keep track of the USGS' reports and see consistent inflationary activity, there's a chance that activity may resume. Again, it's just too bad that the Kialuea June 2023 eruption hit pause so soon.