Following its spectacular lower Puna eruption, Kilauea went silent for the longest span I've seen in my lifetime. Then, madame returned to her home at Halemaumau Crater towards the end of 2020, only to go silent again six months later. But now, Kilauea quietly begins erupting again.
Following Kilauea's exciting and destructive lower Puna eruption a few years ago, Kilauea's last eruption was quite tame. In fact, despite some subtle fountaining, the six-month-long eruption was free of any drama. All it did, really, was add material back to Halema'uma'u Crater, which was drastically changed during the violent eruptions a couple of years earlier. But, of course, the eruption ended just as unobtrusively as it began.
Fast-forward a few months and Kilauea was giving warnings signs again. As we all know, though, volcanoes are predictably unpredictable.
Kilauea Quietly Begins Erupting Again
On Wednesday, the Hawaiian Volcano Observatory raised their alert level to "watch" up from "advisory" and the aviation alert level to orange. This was at 3:20 pm HST with volcanologists citing detectable movement of magma under the volcano. At the time, it was believed that an eruption could begin soon, especially with the elevated seismic activity. However, that was also the case recently during another such event. But, this time, madame Pele didn't disappoint.
22 minutes later at 3:42 pm, the Observatory issued another statement raising the alert level to a warning since Kilauea had begun erupting. Much like Kilauea's last eruption, though, the current eruption is entirely within Halema'uma'u Crater and poses no threat to the rest of the island. That means, like last time, the general public cannot see any lava erupting. All most visitors can see are gaseous emissions and the glow of the lava at night. Things could change quickly, though, and Kilauea could become more violent, stay the same, or go silent again instantly. So, if you do plan on visiting, be sure to check in with the USGS for the volcano's current status.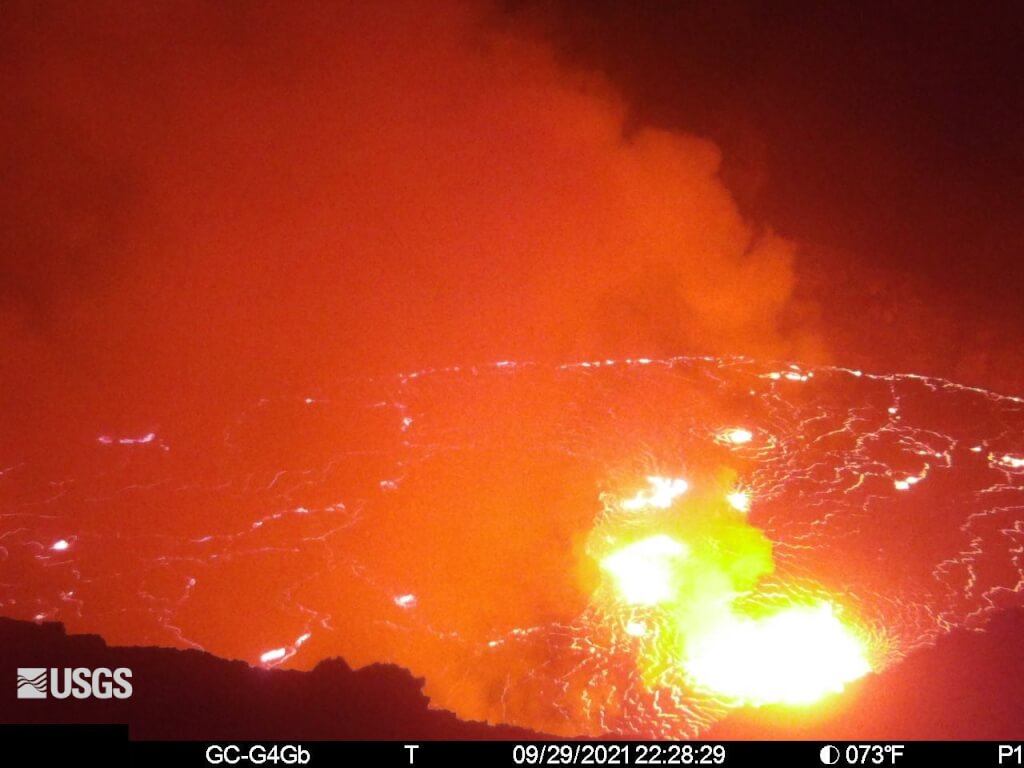 Final Thoughts
It's great to hear that Kilauea is erupting again. While it's nice to get a respite from the VOG caused by the volcano's emissions, not having an eruption is kind of weird to me – even if they have no direct impact on me. Plus, if you are on the Big Island or are planning on visiting soon, it adds another layer of excitement. The glow from the volcano is, admittedly, pretty cool. Just remember to pack some warm clothing if you plan on visiting Halema'uma'u. Kilauea's summit caldera is at the 4,000-foot elevation level and it gets quite a bit cooler up there than the rest of the island. This is especially true at night, as we learned the hard way.