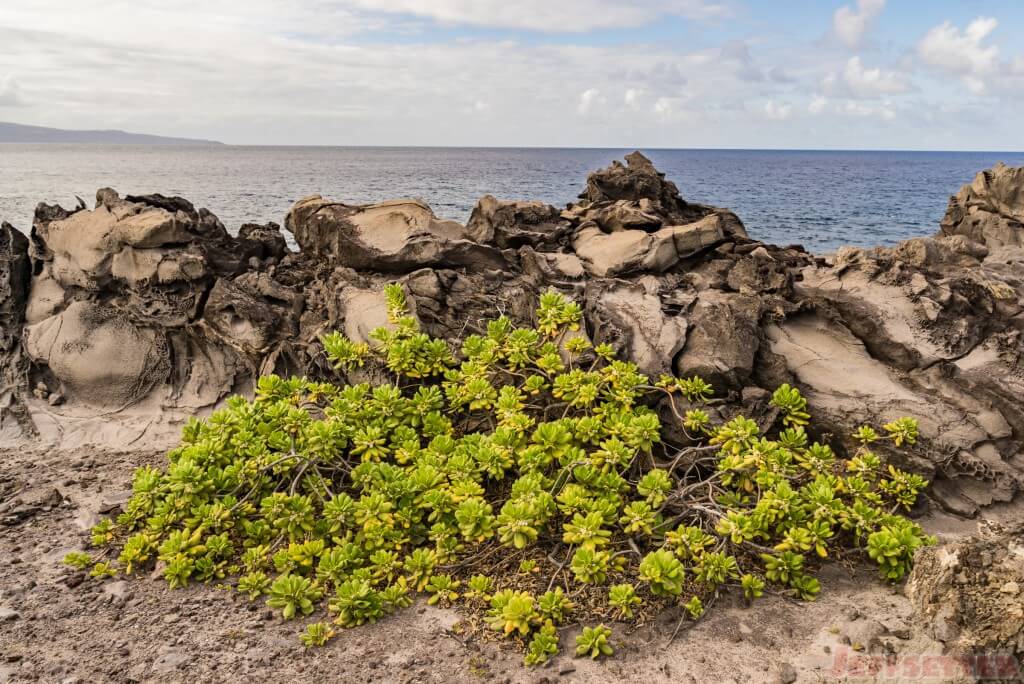 The past week has been a hotel, AirBNB and VRBO booking bonanza! Quite a few flights mixed in as well. It's hard to even believe how much our travel plans have changed since my last update only a week ago.
When I am booking travel, I can deliberate pricing/best use of points until my head almost explodes. Then I take time away from planning and come back to the computer and everything is clear in my head.
That's exactly what happened this week. So let's get right into it.
Destination Research
While we were traveling for our first wedding anniversary in 2013, Mrs. Jeffsetter and I wrote down a list of the top 10 countries/places we wanted to visit. The goal was that if we each had the destination on our list, we would make it a priority to visit.
This was one of those "20 year plan" things, when we figured that we would only get to one destination a year because of work. The pace has accelerated significantly with One Way Neverending.
We ended up picking 20 locations each to get more overlap. As you can imagine, the locations are all over the world, so it will still take time to reach everything.
But we made big strides last Sunday when I booked the Latin Hopper using 20k United Miles to visit 4 destinations in the Caribbean, Central America and South America.
I swear I will write about the Latin Hopper later this week (I have now referenced it twice with no explanation), but for now I just wanted to mention the new destinations:
5 Nights in Aruba
One night in Panama City
10 nights in Costa Rica
Months in between flights to/from Lima, Peru
6 Nights in Belize
We will be checking Belize, Costa Rica and Peru off of our bucket list, basically off one United Ticket. Not only that, but we have two other destinations with that ticket as well.
Flight Research
Several weekly recaps in a row have talked about flying to the Caribbean or Central America later this year, but I kept on mentioning issues with connecting between Southwest's destinations (AUA, BZE, LIR, SJO) once we made it down south.
I had considered using United Miles for an award ticket, but my searches kept on bringing back empty results. It was getting frustrating for me (well, as frustrating as booking travel to amazing destinations instead of actually doing work can be), and I thought it would never work.
Then by miracle, the clouds parted along with the sea, and I was able to book our dream route. More on that in the flight bookings section.
Flight Bookings
We booked 3 separate tickets this week, allowing us to leave the USA and return 4 months later. These tickets allow us to visit 5 new countries over the course of nearly 4 months. The total cost was 69,250 points and $144.70. We saved quite a bit of cash by using our BarclayCard to pay for United's fees.
First flight – BWI to AUA

This flight cost 9,520 Rapid Reward Points + $15.60 per person. We wanted to go to Aruba for several reasons:
We have ~$2,500 in Hyatt Gift cards we want to use, and they only work in USA, Canada or Caribbean.
We wanted to stay at Hyatt's to re-up our Diamond status for 2016
We have suite upgrades we would like to use
Cash and points was available at this resort
I have heard great things about Aruba from several friends over the years, and now is a good time to go!
With our positioning in Aruba and our next destination of Liberia for Christmas, I set out to plan a trip that would allow us to take this flight using miles. I ended up booking the following route on United for 20k miles each.
Here is miles summary.
And the price if we purchased cash.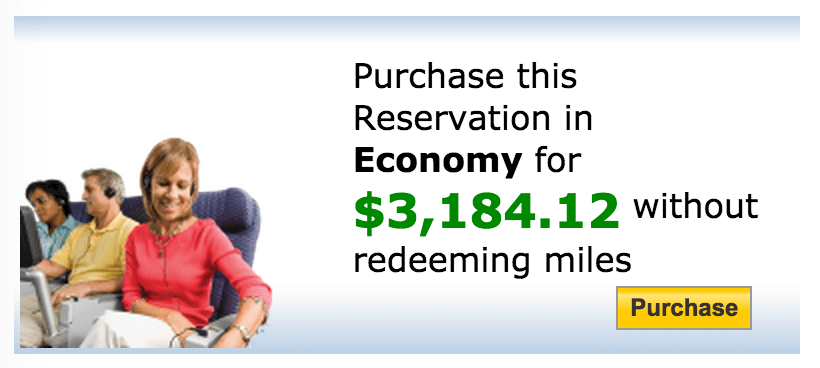 Needless to say, we are pretty excited about this one!
For our return to the states, I wrote about our Avios vs AAdvantage miles last week. We ultimately chose 15,000 Avios.
Since I will be doing more posts on these bookings separately, I will leave it here for the weekly recap.
Flights Taken
We used 7,500 Hawaiian Miles + $5.60 each to pay for our flight from Hilo Airport (ITO) to Maui (OGG). These points came from a transfer of 15,000 Membership Rewards points that Mrs. Jeffsetter had in her corporate Amex account. The retail cost of these flights was $104.00 each. Membership Rewards points received a value of $0.013 cents per point.
This is not a great redemption value, but it saved us cash. As I mentioned in a post earlier this week, Mrs. Jeffsetter had Membership Rewards points tied to an employer, and we cleared them out before she quit her job. The most logical place to put the miles was Hawaiian, because it was our only travel booking at the time. The Hawaiian flights ended up being cheaper than we thought, so getting them free was not a huge savings. But still, free.
Hotel Research
Most of the hotels we researched we also booked right away. More on this shortly.
Hotel Stays
We are in our Maui AirBNB. We will be staying here a total of 28 nights in July/August, so everything is familiar in our "home base" right now.
Hotel Bookings
We booked sooo many nights this week that I will probably forget them all. First, I'll talk about hotels.
Cash and Points in Aruba
My balance of Hyatt points is all but depleted, so in order to book the Hyatt Regency Aruba on cash and points ($125 + 12,500 points/night) I needed to transfer just short of 50k points from Chase Ultimate Rewards. Ultimate Rewards are more valuable elsewhere, but I guess we really just wanted to stay here. Also, I justify the redemption because we applied suite upgrades to our stay and will have nearly 1,000 square feet to lounge in. No regrets!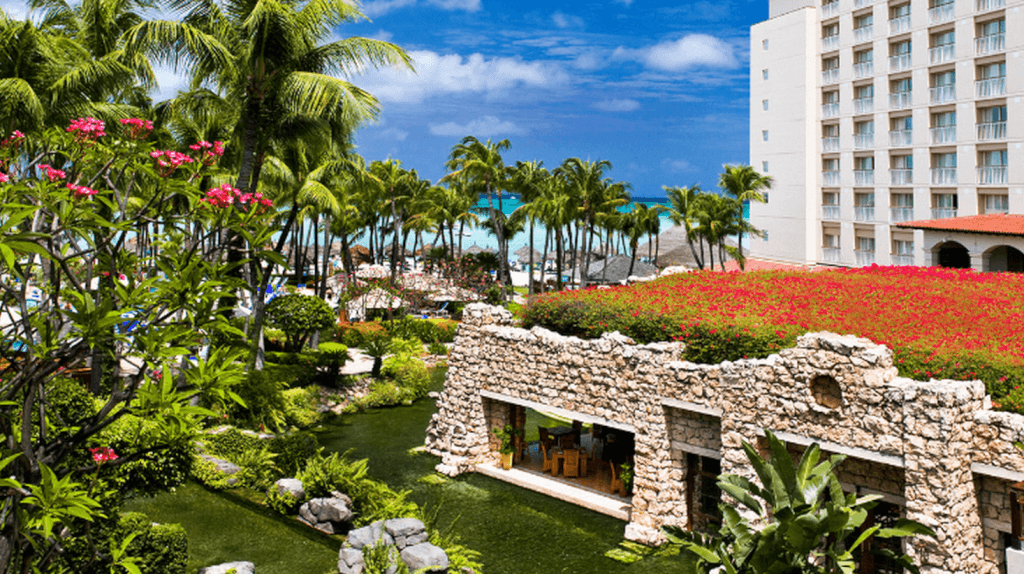 Best Rate Guarantee at Hilton
Part of the Latin Hopper means an overnight layover in Panama City. In looking for hotels, I noticed that the Hilton Panama was significantly cheaper at online booking sites than on the Hilton Website.
So I booked with Hilton and filled out the best rate guarantee form. After approval, my rate was reduced to match the OTA's and I will be given a $50 gift card as well. This effectively makes the night a $16 stay. Score!
Points Hotels via IHG
Also booked points hotels in Auckland, Moorea and Tahiti. All were using IHG points, and we burned 145k points this week for 4 nights.

While that seems like a lot of burning (it is), these points were earned in various promotions and I had earmarked them for our trip to the South Pacific. So this was expected.
We booked 13 nights in the Piedmont wine region of Italy using AirBNB. Friends will be visiting us during this time, and we are going to have an amazing adventure when the time comes this fall.
I don't post links to AirBNB or VRBO places until after our stay is complete, but look forward to reviewing these places soon!
We also booked a place on the North island of New Zealand on Waiheke Island. This is a wine and adventure area of New Zealand that looks incredible as well. Can't wait!
Campervan in New Zealand
Last, I booked a campervan in New Zealand using a deal site. We basically get free use of a camper van for 5 nights if we drive it from Christchurch airport to Auckland airport. Since this fits in with our travel plans, we are basically getting free lodging and vehicle for our troubles. These companies need their vehicles returned to Auckland, and we are cool with free! Talk about a win-win situation.
Points Earning
I am still waiting for my August monthly bonuses to post to Citi's ThankYou website. I don't know when this happens (must be statement date), but it has gotten in the way of booking a flight. Just hope the price doesn't rise while I wait.
Since we are booking travel months into the future, often paying cash now (for AirBNB), we have been able to meet minimum spend on our newest credit cards fairly easily. This is nice, as I was concerned about how we would make this happen while traveling.
Fun activities and pictures of the week
This week we drove the Road to Hana and watched the sunrise on Haleakala mountain. We also got some nice beach time in and some nice hikes north of Lahaina.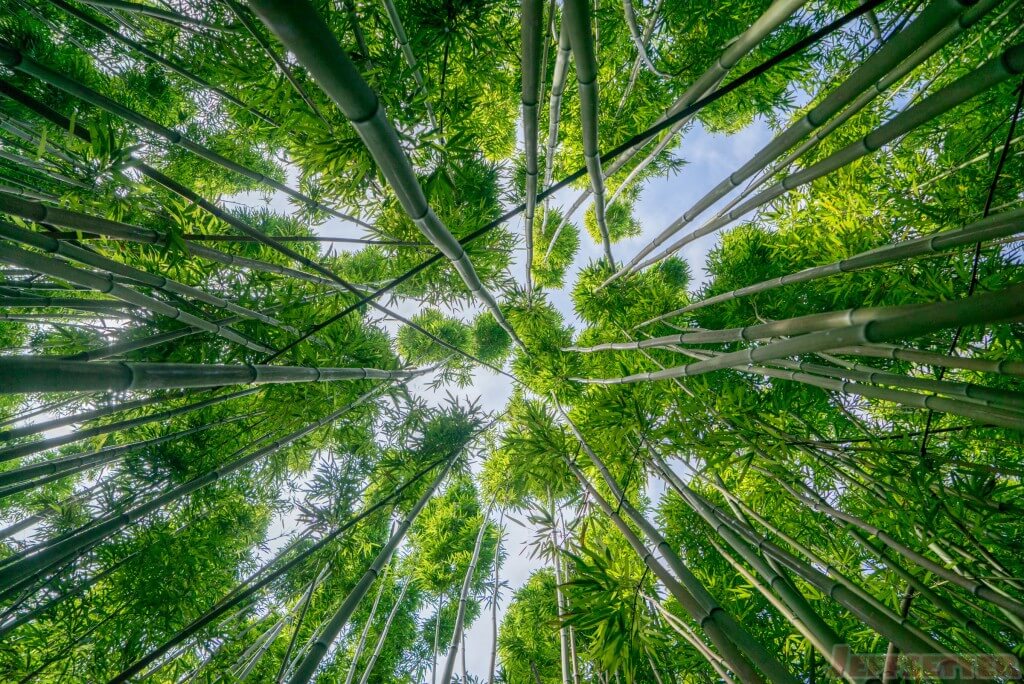 Totals for our One-Way Neverending Trip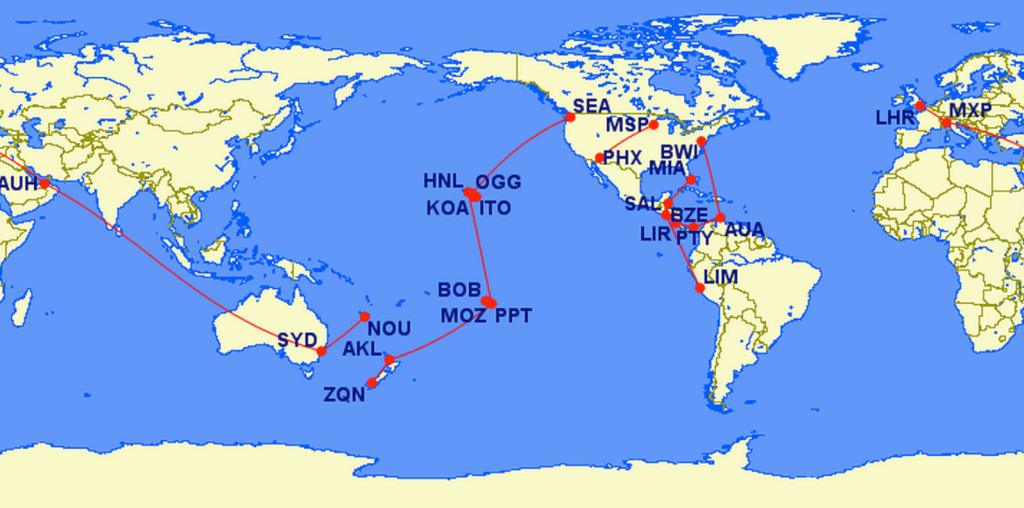 Map generated from Great Circle Map.
Total committed flight cost (2 people): $2,021.10 ($31,327.32 saved over retail)
Total flight cost in miles: 555,390
Average redemption value per mile: $.056 cents per mile
Total flight segments/person: 21 (3 first, 2 business, 16 economy)
Total nights booked in hotels, home stays and vacation rentals: 114
Total committed per night for lodging: $74.54
Total hotel points/flexible points used: 163,000 + 6 free night certificates + 1 IHG Ambassador Weekend Certificate