We had a brief and unexpected stay at the Le Meridien Noumea on New Caledonia. This post takes you through a quick tour of the property and our room.
A couple of caveats for this review:
Our stay was for less than 24 hours. Listen to Mr. J's podcast to find out why.
We did no planning for this hotel.
This is pretty short. We were exhausted, but Mr. J snapped a few shots out of habit. We thought we should share because it is a nice resort with great customer service.
Le Meridien Noumea Review
The Le Meridien Noumea is located at Pointe Magnin, BP1915, Nouméa on the island of New Caledonia.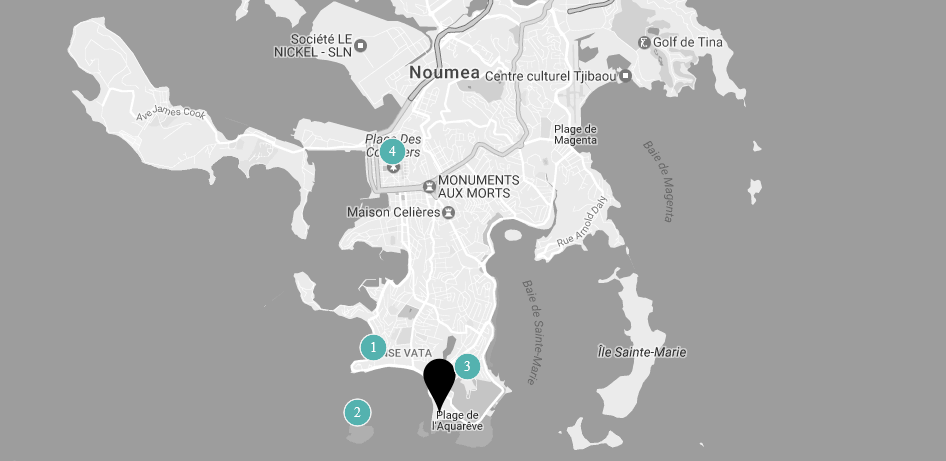 Stranded for a night in New Caledonia, we took a cab to the Le Meridien Noumea in a desperate search for a place to sleep. We chose the Le Meridien because we had a reservation at the Le Meridien on the Ile des Pins. We thought this would be the easiest way to try to minimize our cost.
I have to say the staff is fantastic at this property, and were more than willing to assist their unexpected guests (aka the Jeffsetters).
Not only did they welcome us from our trying day with a refreshment, they also helped us contact the hotel on Ile des Pins to let them know our flight was cancelled but we would be arriving tomorrow.
They also honored our Starfriend rate from the Ile des Pins, and we did not have to pay a "no show" fee at the Ile des Pins. I love Starwood customer service. I hope thissumerger.
The Property
Unfortunately, it was late so we did not enjoy much of the property. We didn't even stay for breakfast the following morning, just grabbed some fruit and had coffee in the room.
However, we wished we had done a couple of nights here because the resort looks amazing. We had already booked the Hilton Noumea using cash and points.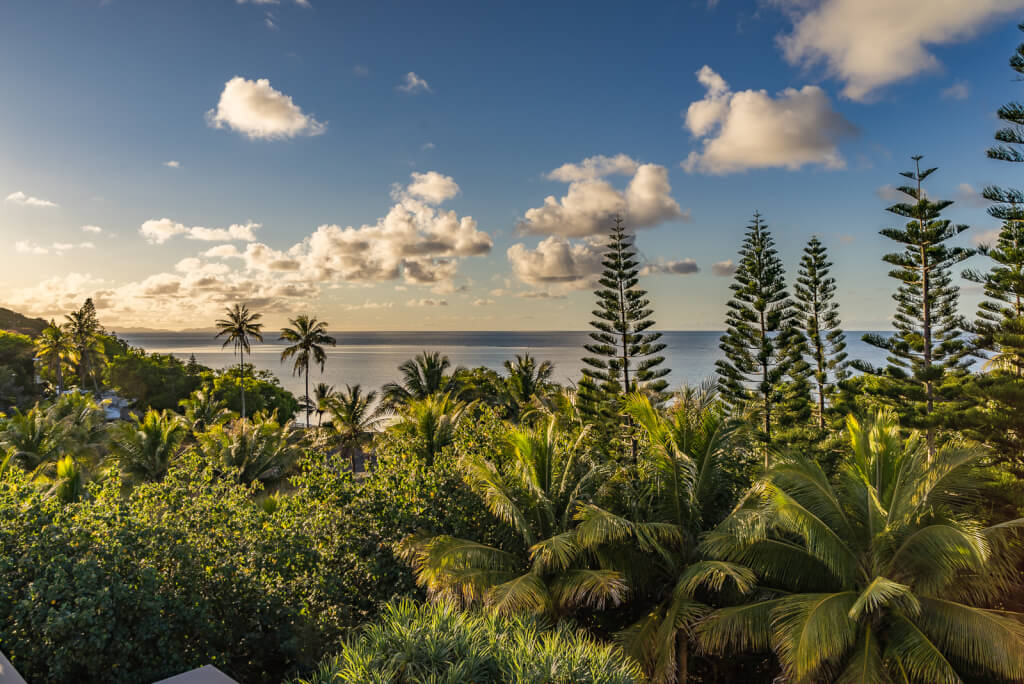 The lobby is modern and very spacious.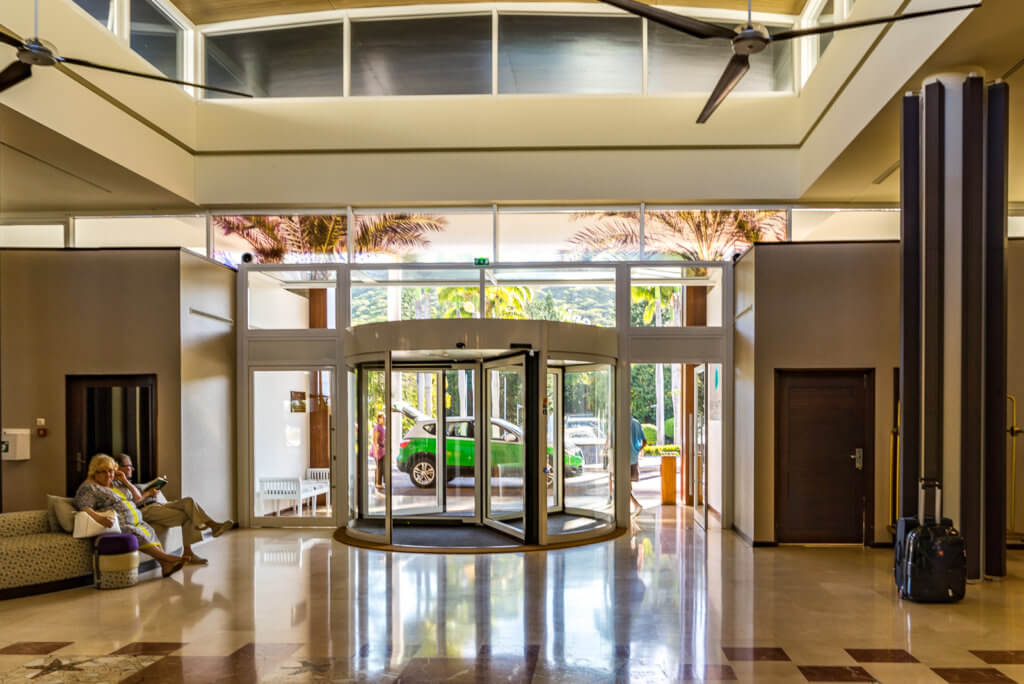 A casino is also on property, or next door (literally walking up the vehicle entrance of the hotel). It is technically not on the Le Meridien property.
The Room
We were upgraded to a superior room, which has a water front view. Sorry the photo is a little blurry (I obviously took this one), it was a long day…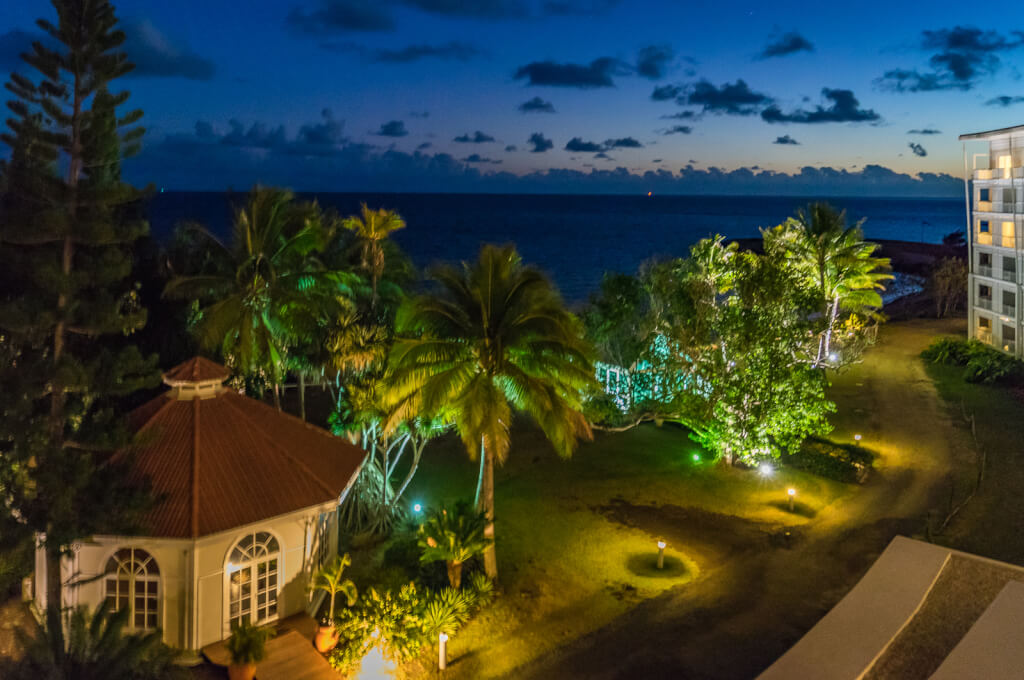 The room balcony has a comfy couch to enjoy the view, too.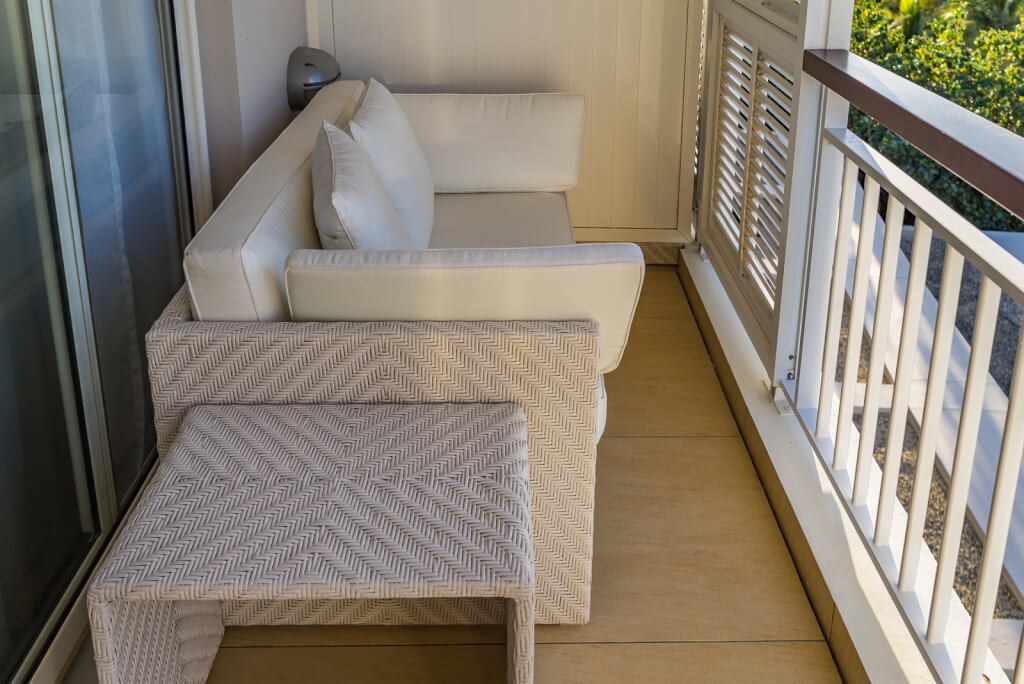 The room is a modern artistic style, which is typical of the Le Meridien brand.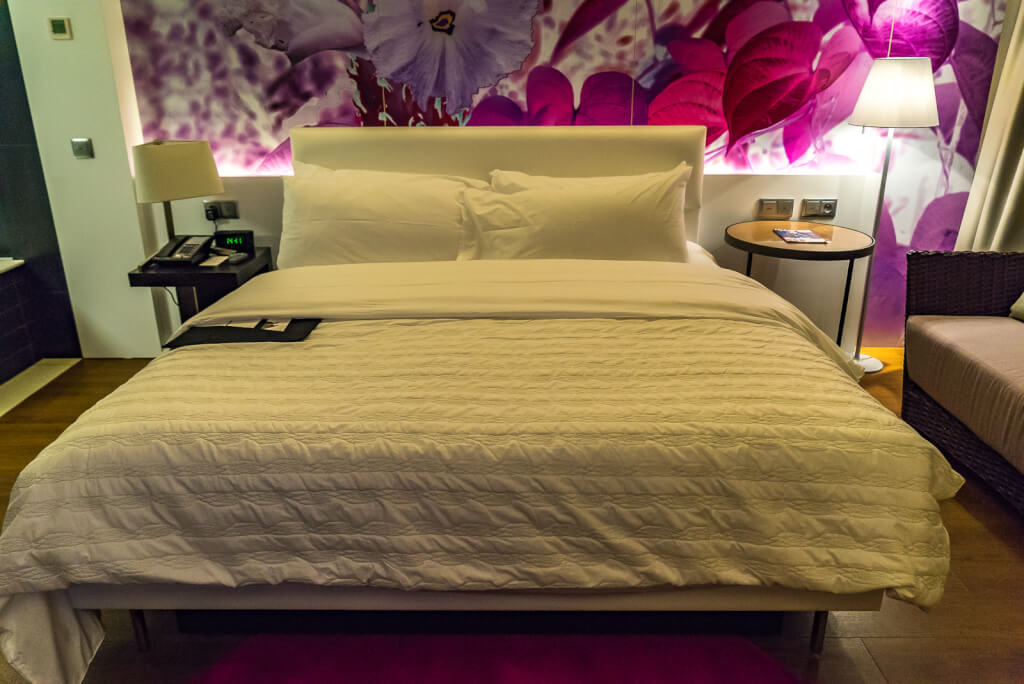 There is a desk, tv and mini bar (not pictured, again a long day). The seating area is comfy, but feels a little crowded.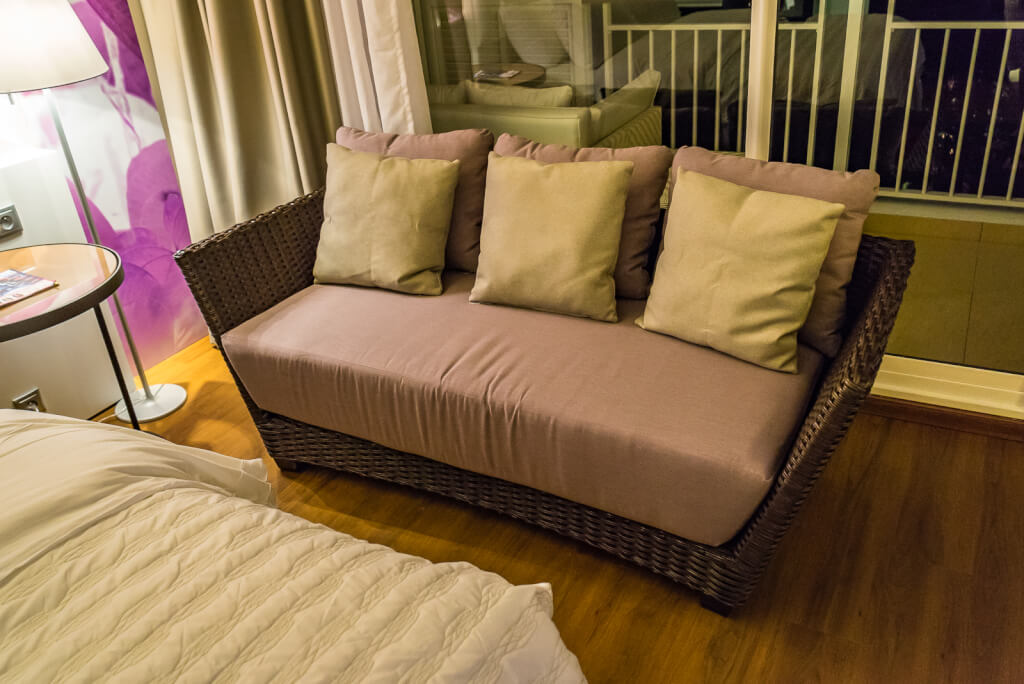 One wall in the room is a frosted door to the bathroom, which can be awkward. I find this super annoying. Some Starwood properties offer privacy screens (literally a paper blind that they will hang over the glass). We didn't ask at this Le Meridien, but something to consider if you ever find yourself wanting some privacy in a glass bathroom.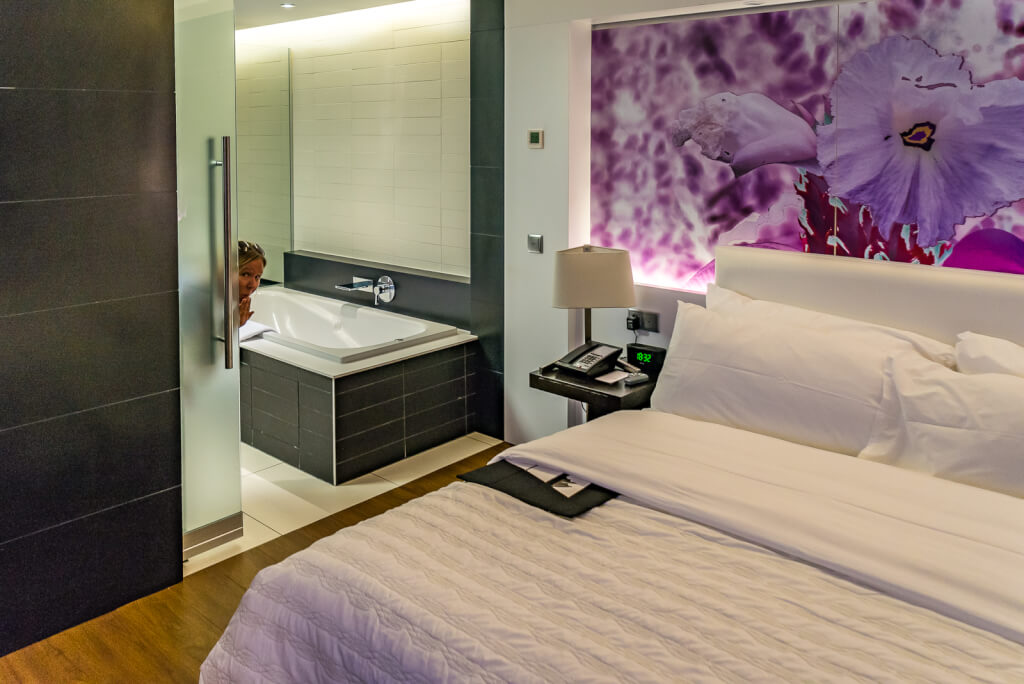 The Bathroom
The bathroom has a soaking tub and rainfall shower.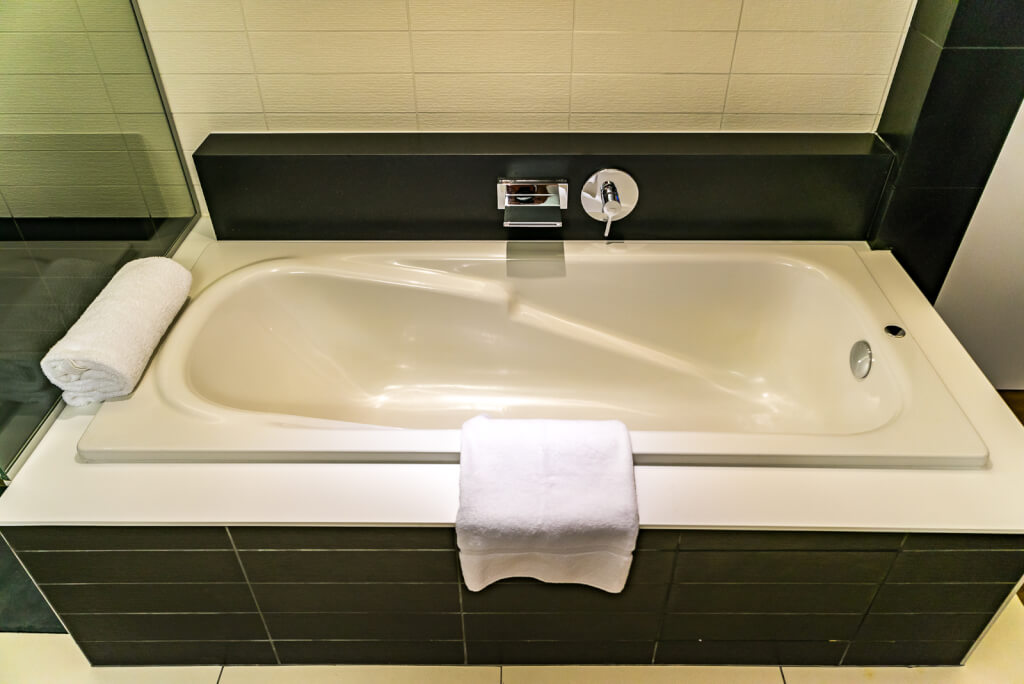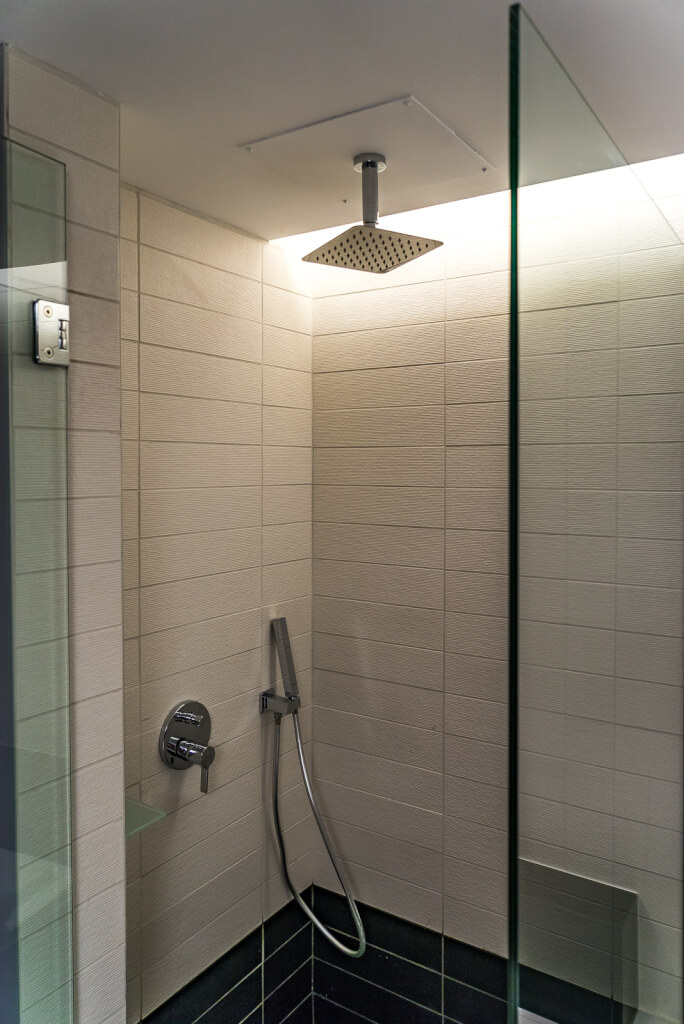 Double sinks finish out the spacious bathroom.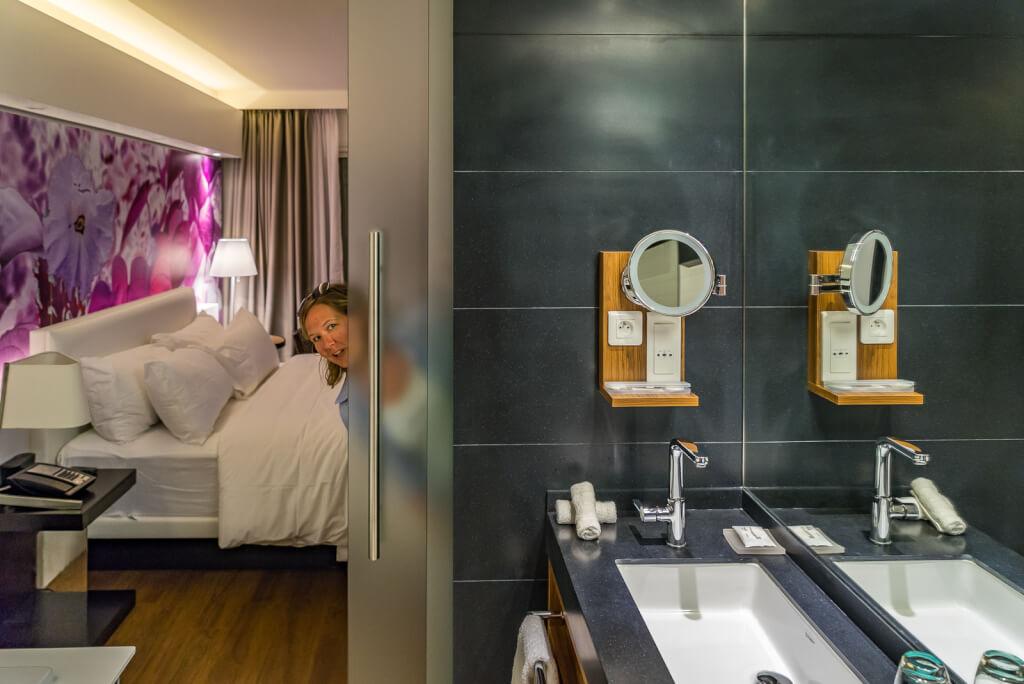 Our stay was short, but sweet. I would love to go back, and spend more time here.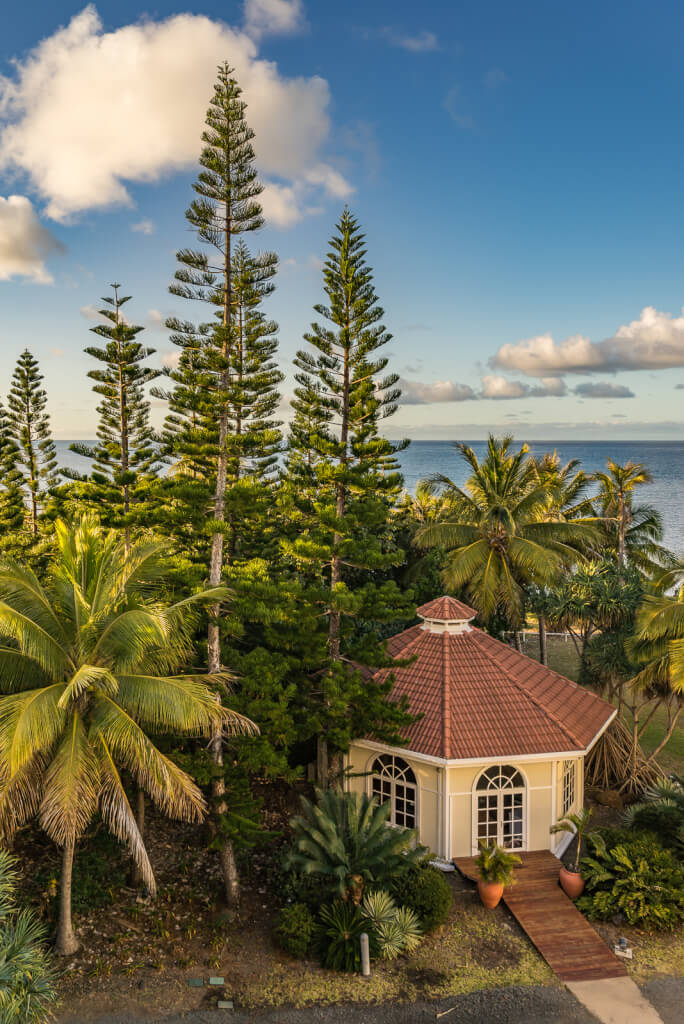 Recommendation
The Le Meridien Noumea is a resort, so we did not do it justice with our last minute stay for less than 24 hours. That aside, we loved our stay and the high level of service received.
If you are planning a holiday to New Caledonia, then I definitely recommend considering a stay at the Le Meridien. This is much more resort oriented than the Hilton Noumea.