This is a friendly reminder that it is time to make your Marriott Choice Benefit selection before the annual deadline. If you don't, Marriott will automatically make a selection for you.
Marriott awards Choice Benefit rewards to Platinum (50 nights) and Titanium (75 nights) members. Platinums get one choice and Titaniums get two. What's more, Titanium members' second choice has more options than the standard Choice Benefit set. Platinum Choice benefit options include:
Five elite night credits towards your 2021 total
Save 40% on a Marriott (Westin, Ritz-Carlton, etc) bed
Donate $100 to the Arne M. Sorenson Hospitality Fund
Gift Silver Elite status to a friend/family
Donate $100 to UNICEF
Five Suite Night Awards (SNAs)
Donate $100 to the World Wildlife Fund
For Titanium members, your second Choice Benefit includes the following options:
Gift Gold Elite status to a friend/family
Free night award worth up to 40,000 points
Of course, Titanium members can also choose to get another five SNAs, make another donation, etc.
Make Your Marriott Choice Benefit Selection
The deadline to choose your 2021 Marriott Choice Benefit(s) is January 7, 2022. If you don't make your selection by this date, Marriott will automatically assign you SNAs. And, yes, that means Titanium members that don't choose by the deadline will receive a total of 10 SNAs.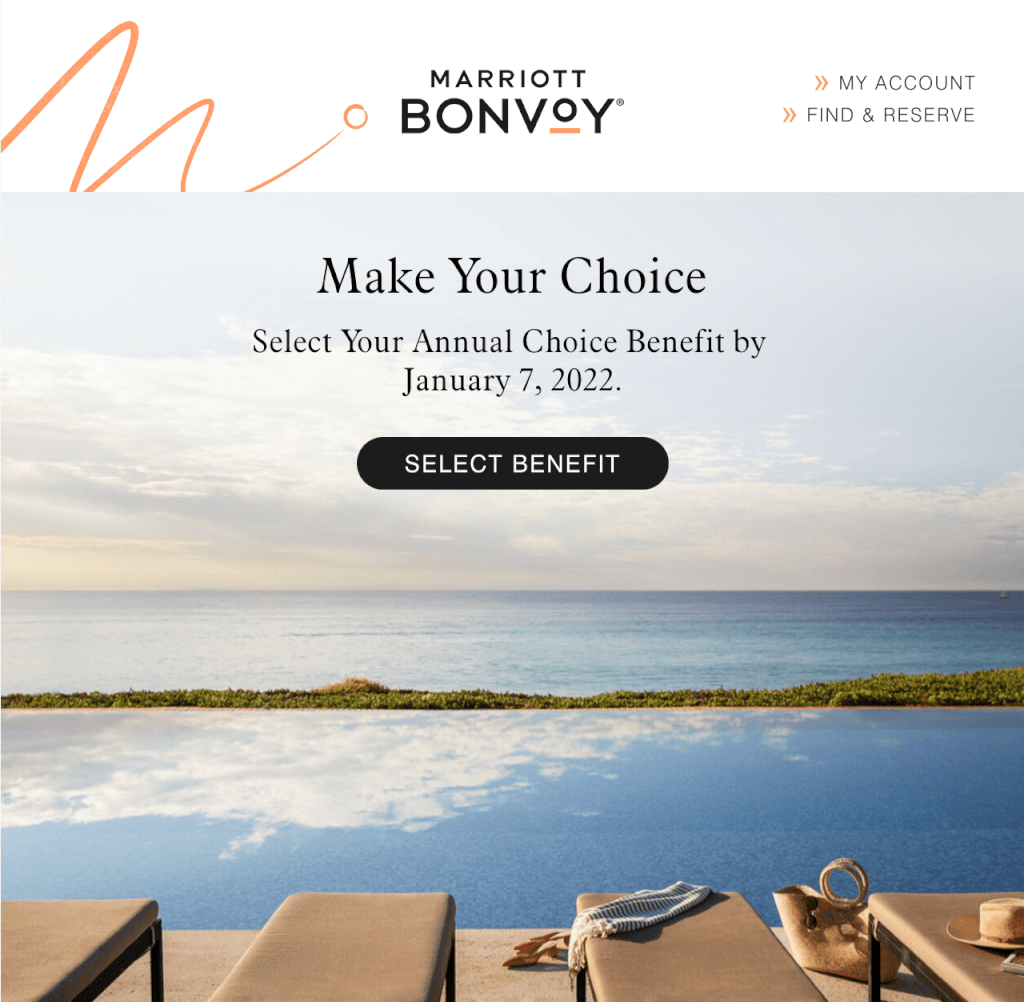 What I Chose
Since I requalified for Titanium status this year, I got to make two selections. In the past, I usually went with two SNAs or 5 EQNs + 5 SNAs, depending how my activity was. This time, though, I chose to go with 5 SNAs and the free night. Typically, I wouldn't do this since 40,000 points are virtually useless for most of the places I stay with Marriott at. However, I already have a use for the certificate, so I went with it.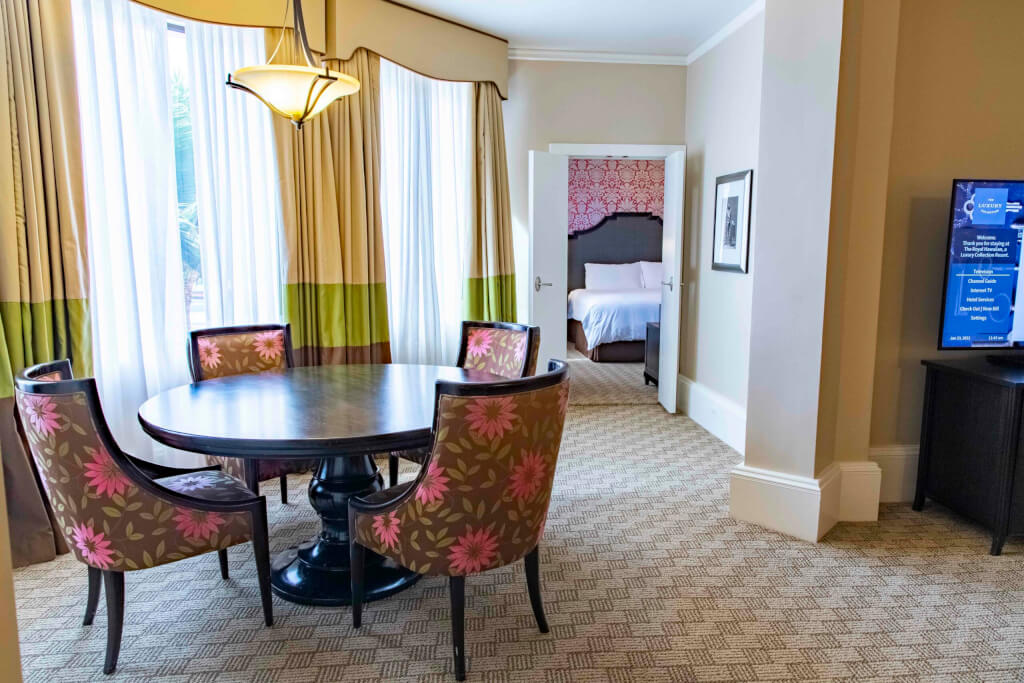 Final Thoughts
I know Marriott Choice Benefits are a controversial program, especially since so many find the SNAs to be useless. However, I've been able to get great use out of my SNAs. Sure, most of the times, I don't get a suite. But, I am able to get at least fantastic views. So, I view that as a win. That said, I haven't been able to use all of my SNAs earned in 2020, and might not even with the extension to June. And with my travel plans so far this year, I might not stay with Marriott a whole heck of a lot in 2022 either. So, we'll see.
Make your Choice Benefit selection.