The biggest news in travel the past week, and possibly all year, is Marriott's acquisition of Starwood.  And while there's a lot of controversy regarding Starwood Elite benefits and Marriott Elites getting shafted, it's difficult to argue that the merger has provided many more options to both sides.  This is especially true in big cities and popular destinations like Hawaii.  So what does the combined Marriott and Starwood Hawaii look like going forward?  Let's take a look.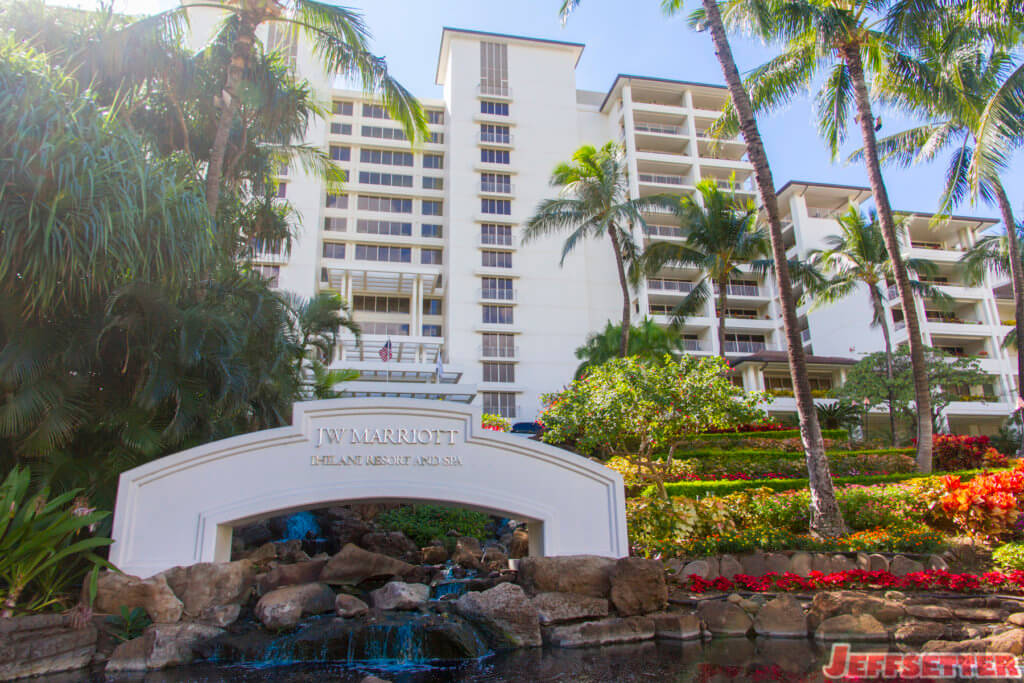 Hawaii has been a dynamic market for Marriott International the past few years, as well as some losses.  The most notable loss was probably that of the JW Marriott Ihilani, which recently became the Four Seasons Oahu at Ko Olina.  We've seen a few new additions on Oahu and Maui, while renovations have been picking up as well.  And to be honest, many of their properties desperately needed some love.  On the other hand, Starwood has been relatively stable in the Hawaii market, with large renovation projects taking place at some of it's properties, but no additions or loses.  This stability probably has a lot to do with the fact that Kyo-ya Hotels & Resorts owns a large percentage of Starwood properties in the state, especially on Oahu.
But like I said earlier, loyalty benefits aside, the merger brings a lot more options to members of both programs: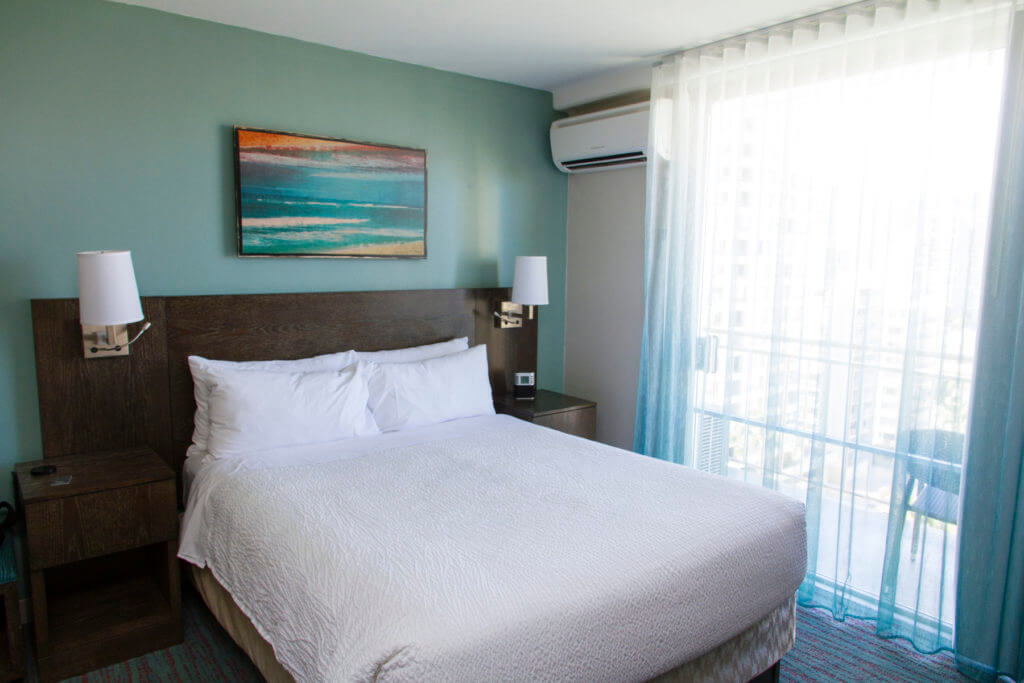 Marriott Oahu
Waikiki Beach Marriott Resort & Spa
Courtyard by Marriott Waikiki Beach
Courtyard by Marriott Oahu North Shore (Kahuku, Oahu, HI)
Marriott Ko Olina Beach Club (timeshare)
Sheraton Waikiki Beach
Westin Moana Surfrider (oldest hotel in Waikiki)
The Royal Hawaiian (Luxury Collection; a.k.a. the Pink Palace. 2nd oldest in Waikiki)
Sheraton Princess Kaiulani
Maui
Wailea Beach Marriott
Marriott's Maui Ocean Club (timeshare)
Residence Inn Maui Wailea
Courtyard Maui Kahului Airport
Ritz-Carlton Kapalua
Sheraton Maui
Westin Maui
Westin Ka'anapali
Westin Nanea (timeshare)
Kauai
Kauai Beach Marriott
Marriott's Kauai Beach Club (timeshare)
Marriott's Waiohai Beach Club (timeshare)
Marriott's Kauai Lagoon (timeshare)
Courtyard Marriott Kauai Coconut Beach
Sheraton Kauai
Westin Princeville
St. Regis Princeville
Big Island
Waikoloa Beach Marriott Resort & Spa
Mauna Kea Beach Resort, Autograph Collection
Courtyard by Marriott King Kamehameha's Kona Beach Hotel
Sheraton Kona
As you can see, there's some pretty great options here.  Generally, Starwood properties in Hawaii are much more updated than their Marriott counterparts.  But not all Starwood properties are great.  The Sheraton Princess Kaiulani, like the Courtyard Waikiki Beach, have cruise ship cabin small rooms and poor amenities.  Both, unfortunately, are pretty weak on the Big Island island, while Kauai the Marriotts are primarily timeshares, while the Starwoods are primarily luxury properties.  There are a couple of mid-range options, though.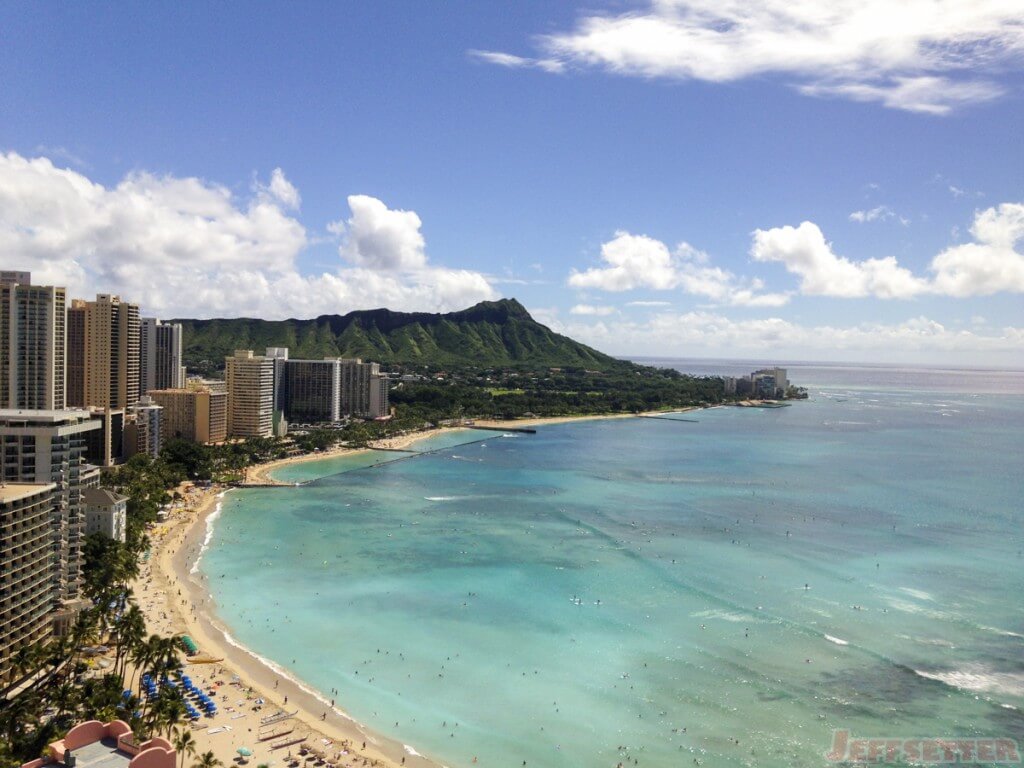 Oahu and Maui, however, are were the merged companies really shine.  On Oahu, except for the Princess K, all of Starwood properties are modern and fairly newly renovated.  Two are also global icons, the Moana Surfrider and the Royal Hawaiian.  The combined company also has properties all over the island, including in Waikiki, Ko Olina, and on the North Shore.  Yeah, they may not be the best, but your options are far more diverse than with Hilton.  Even on Maui you have a wide diversity of resort types and in every major part of the island: central, Wailea, Kaanapali, and Kapalua.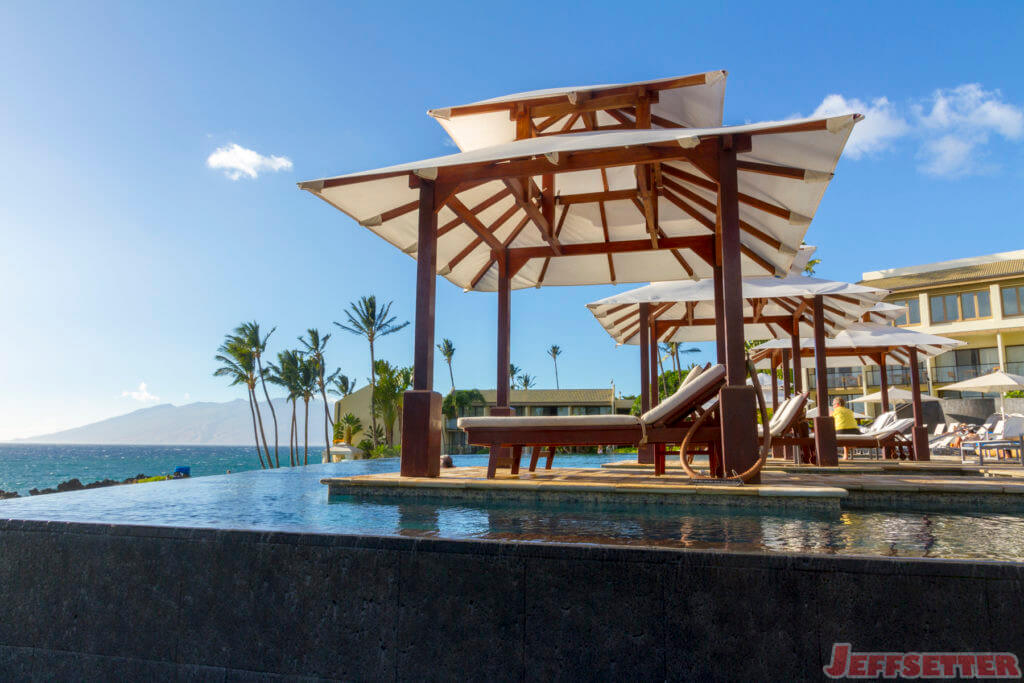 Also new for Marriott Rewards members in the deal is Starwood's SPG Cravings concept.  This program allows members to earn points for dining, even when not staying.  Two restaurants and one bar participate in the program in Waikiki, 3 restaurants participate on Maui, 3 on the Big Island, and 3 on Kauai.  In addition to earning points, members will also receive a discount, usually 10%-15%.  This benefit would be especially useful at the Kauai Grill, a Jean-Georges Vongerichten concept, located in the luxe St. Regis Princeville.
While crossover benefits are now live for both SPG and Marriott Rewards members, it's worth reminding that each program has to be used with it's respective property.  That being said, transferring points between programs is easy, so earning in both and consolidating won't be a problem.