At long last, the largest volcano on the planet has awakened from its slumber. Yup, that's right, for the first time in 38 years, there is an active Mauna Loa eruption. Even better, it doesn't look like it'll impact any populated areas, at least for now.
While you don't hear much about it anymore, Kilauea is still actively erupting. For a while now, Kilauea has been quietly filling in its summit caldera – Halemaumau Crater. However, the limelight as of late has undoubtedly been on Mauna Loa, as continued unrest around its summit district increasingly pointed towards a potential eruption. That it'd happen, though, was by no means certain. We saw similar activity a couple of years ago to no avail. This time, though, madam Pele didn't disappoint.
Mauna Loa Eruption Begins
At around 11:30 pm HST on Sunday, November 27, 2022, Mauna Loa began its first eruption since 1984. The eruption was preceded by an earthquake swarm, the largest of which clocked in at a magnitude of 4.4. At the time, the eruption was contained entirely to Moku'aewoweo – Mauna Loa's summit caldera. However, according to a USGS brief issued at 7:20 am HST, the eruption has migrated to the volcano's Northeast rift zone.
Mauna Loa Eruption Disruptions
Thanks to the location of the current eruption, no major disruptions are expected at this time. In fact, that the volcano's activity is centered around its Northeast rift zone is good news, as eruptive activity around its southern flank would've most certainly been more problematic. Historically, eruptions along the southern rift zones produce quick-flowing lava flows that could reach populated areas in mere hours. That is not the case this time.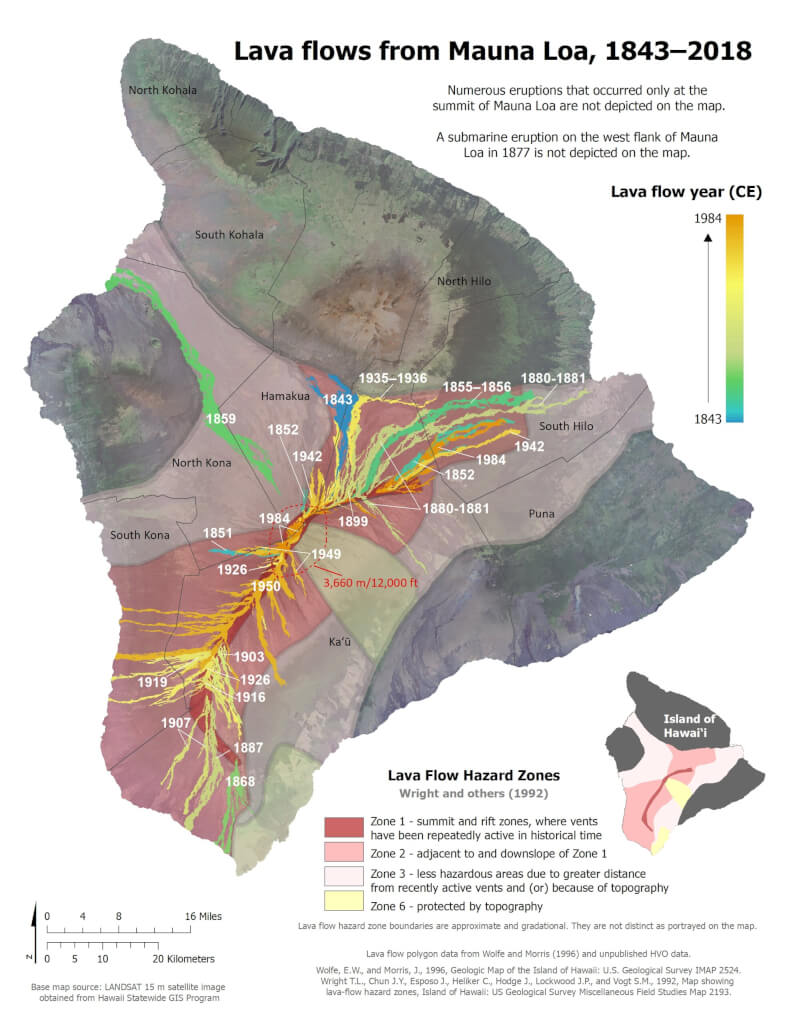 Instead, the only disruptions we're seeing right now are primarily around the Mauna Loa summit area. The National Park Service announced that they have closed the Mauna Loa Summit Access Road and all high-elevation regions. Aside from that, Hawaiian Airlines delayed many of its Hilo flights on Monday thanks to concerns regarding ash from the volcano, while Southwest canceled its entire Hilo schedule.
In case you're wondering, the closure of Mauna Loa's summit area means you cannot see the eruption up close.
Mauna Loa Eruption – What Next?
As you can see in the above graphic, just because the riskiest type of eruption didn't happen, it doesn't mean we're out of the woods yet. Eruptions from Mauna Loa's Northeast rift zone have threatened what is present-day downtown Hilo in the past, including as recently as 1942 and 1984. That can most certainly happen again. The current activity can also force the closure of the Daniel K. Inouye Highway, which is also known as Saddle Road. Such a closure would be immensely painful, as this is the main east-west artery on the island.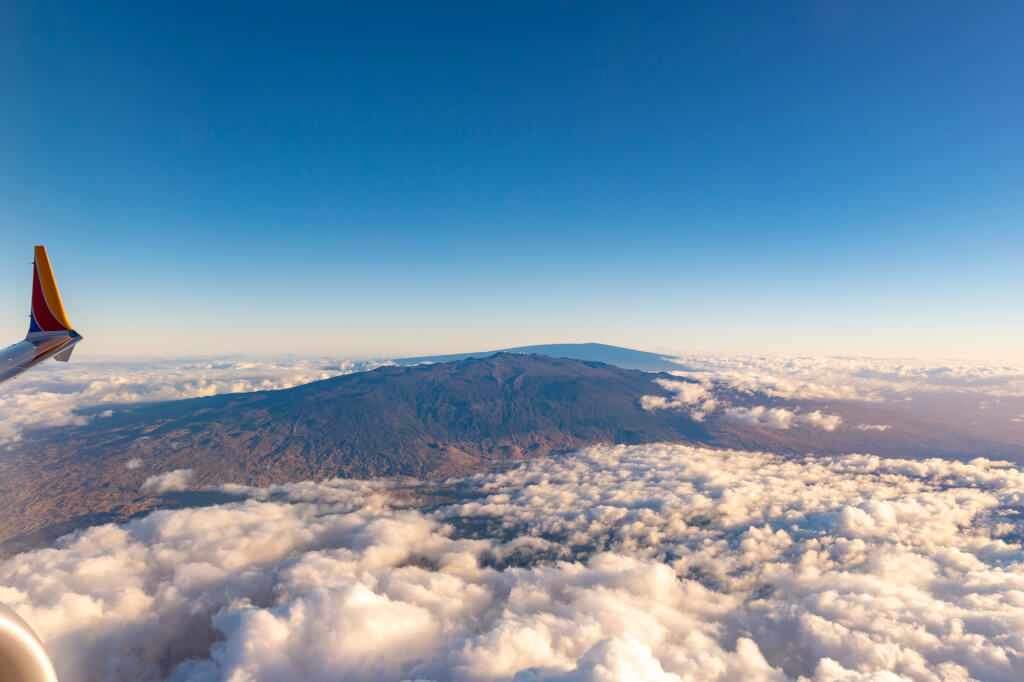 Final Thoughts
These are exciting times. This is the first time Mauna Loa has erupted within my lifetime, and I'd love to see it in person – even from afar. But, as is always the case, the Mauna Loa eruption is hard to predict. There's no telling how long it'll last, where the flows will go, and if the eruption will remain in the Northeast rift zone or will migrate elsewhere. It's also difficult to say whether the eruption will have any impact on Kilauea. For now, all we can do is wait and watch. I just hope the flows don't threaten any populated areas or cut off Saddle Road.
As always, stay tuned to this blog for future updates regarding the Mauna Loa eruption. I'll do my best to keep you all updated with the latest information about the eruption, including any impacts it may have on travel.