Hawaii's last remaining commuter airlines has been having a rough go lately, and the communities it serves is fed up! However, new owners are talking big, as Mokulele promises to shape up soon, as the airline also prepares for an electric future.
Mokulele Airlines prides itself on being the lifeblood of the islands of Molokai and Lanai. However, in recent months, the airline has done nothing but strand its passengers, forcing islands residents to miss births, deaths, weddings, funerals, doctors appointments, and even cancer treatments. Not good! Understandably, residents of these islands are furious, and their patience is wearing thin. However, Mokulele promises to shape up soon, thanks to a new infusion of cash from yet another new owner.
Mokulele Promises to Shape Up Soon
Not long ago, Mokulele was bought buy Florida-based Southern Airways. However, a few months ago, Southern Air was purchased by California-based Surf Air Mobility – a startup "mobility" company that aims to create a more sustainable commuter air model. Thus far, the company has succeeded in installing an electric drivetrain in a Cessna Grand Caravan – the same type of aircraft flown by Southern and Mokulele. Naturally, the idea is for the company to eventually electrify these airlines' fleets. But before they do that, they're working to get existing operations in order, which is why Mokulele promises to shape up soon.
So how exactly does Mokulele plan to improve its operational performance? First, new engines were purchased for the airline's new-to-them 28-passenger Saab 304, which has been sidelined for some time now. After this aircraft gets its new power plants, they plan on pulling the other Saab to repair its faulty a/c system. This all should take three to five weeks, after which, both Saab aircraft will be put to use.
Next, Mokulele will need to tackle a more difficult challenge – fixing its fleet of Cessna Grand Caravans. In fact, things are so bad right now that, out of a fleet of 17 aircraft, including their Saabs, only 10 or 11 aircraft are actually operational on any given day. This is due in large part to supply chain issues, In fact, three Cessnas are currently in need of new landing gear, while others are awaiting engine overhauls. The engine overhauls are currently taking about six months to complete because of parts availability, but Mokulele states that they should have the landing gear fixes done in eight to ten weeks.
Once the current round of repairs are complete, airline officials say they'll increase weekly departures by six, helping to alleviate issues passengers are currently experiencing. But they aren't stopping there, as the ultimate goal is to have enough operational aircraft to have one or two in reserve in case issues arise.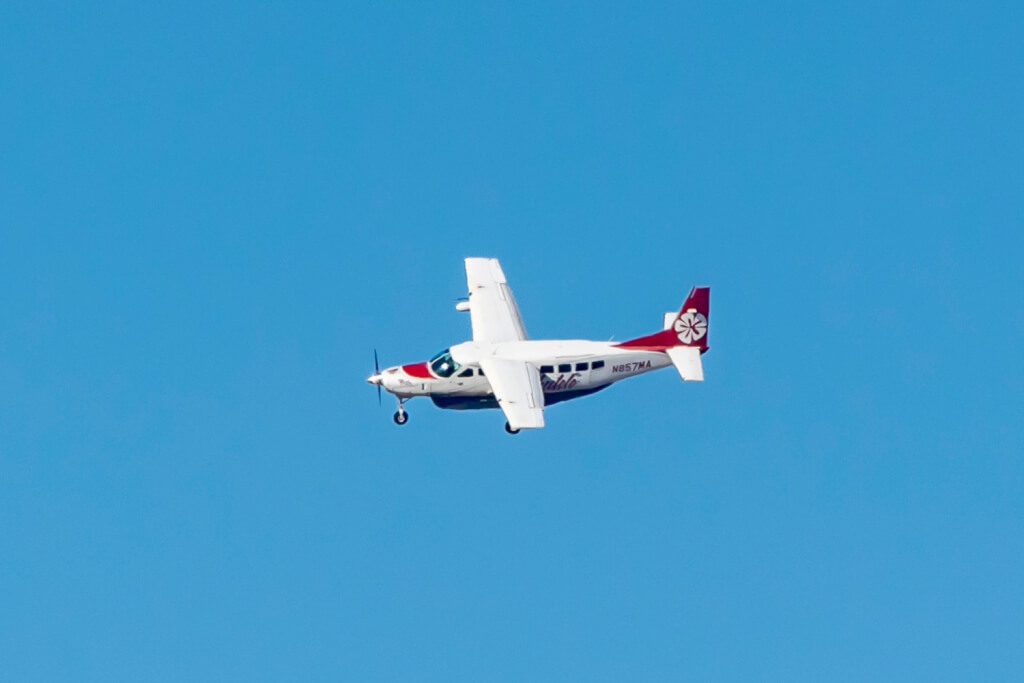 Electric Future
With operations normalizing as Mokulele promises to shape up soon, company officials are looking towards the future. While Surf Air Mobility is working on an electric Grand Caravan, they plan to begin the airline's electric transformation using the REGENT seagliders I discussed before. Initially planned for an entry into service in 2025, they're now aiming for 2026-2027. It's worth noting that a full-scale test model hasn't flown yet, and the seaglider will still need to attain U.S. Coast Guard certification before it can enter into service. That's a lot to do in what is essentially two to three years now.
Personally, I'm still not sold on the seaglider. As you'll recall, these ground-effects craft float above the surface of the water on a cushion of air generated by its wings. However, Hawaii's waters get really rough during the winter – something that caused issues for the Hawaii SuperFerry. How will a tiny nine-seat seaglider these adverse sea conditions?
But beyond this, there's also the question of how these craft will operate to begin with? The thing has a range of 180 miles, enough for three segments between Oahu and Molokai. Then what? How long do these things take to charge? And where will they berth? There's a water runway at HNL, but no facilities. Molokai has neither a water runway, nor ample harbor capacity for this. So, then what?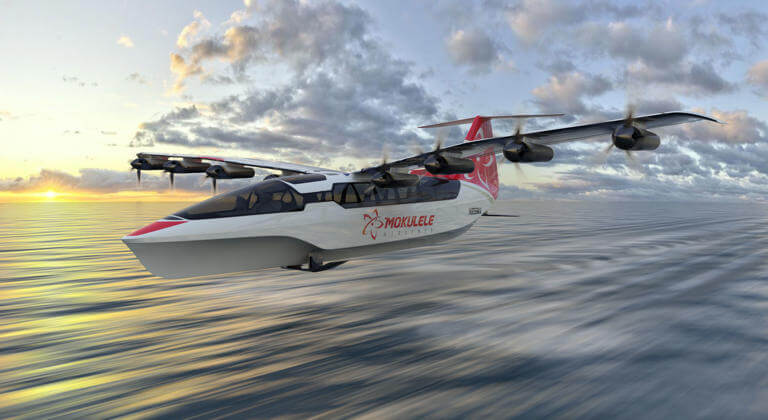 Mokulele Promises to Shape Up Soon, Final Thoughts
I'm glad that Mokulele promises to shape up soon. Better late than never, I suppose. I just hope they, you know, live up to their promise. As for the electrified future, I'm still not sold on the seagliders. Not their entry into service date, and not their operational feasibility here in the islands. In fact, until batter technology greatly improves, I don't think aviation will transition to electrification in any meaningful way. For now, I think SAF remains the safer bet.