For the past couple of years, Mrs. Island Miler has participated in the Honolulu Marathon. And, during both of those years, we stayed in Waikiki to make things easier for ourselves. This year was supposed to be no different, but it's 2020. So, here's my not-2020 Honolulu Marathon Staycation trip report introduction.
Actually, even without COVID, this year wouldn't have been the same as the prior two years. You know why? Because I was supposed to participate too. Well, not the actual marathon. I was supposed to do the Start to the Park 10k which starts at the same time as the Marathon from the same place and ends at the same place. I was legit excited to give this a try. But, then, everything shut down and the marathon was eventually canceled – for good reason, of course. Either way, I had plans for another staycation and decided to keep them despite the cancelation.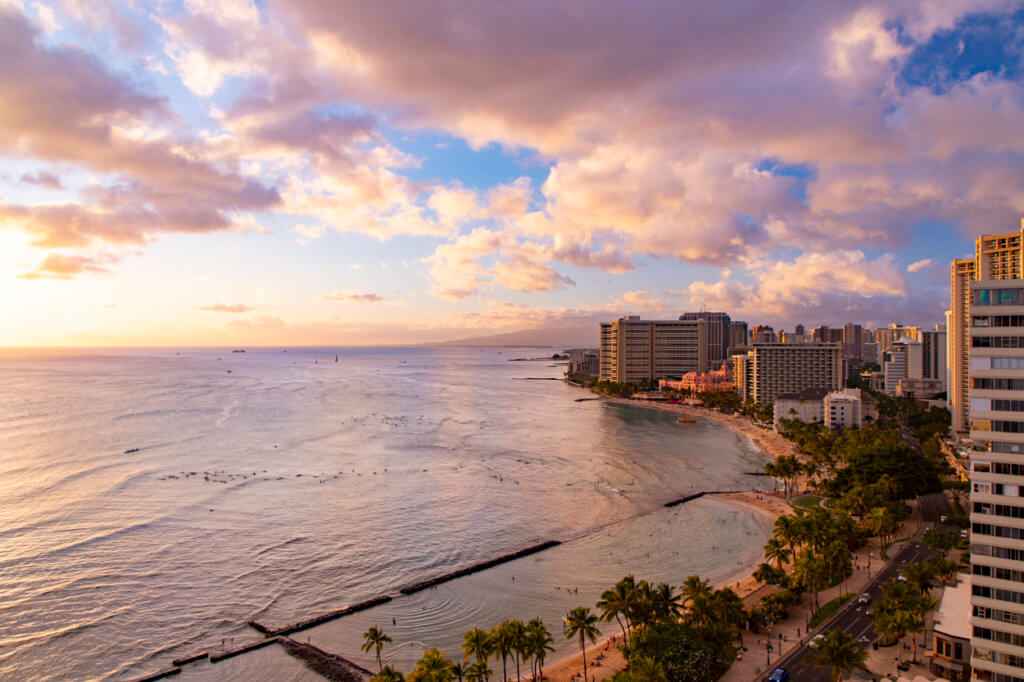 Where We Stayed
Last year, we stayed at the Alohilani Resort, which is one of the best hotels to stay at near the Honolulu Marathon's starting line shuttles and finish line. But, this year, I decided to shift us back over to the Waikiki Beach Marriott. The reason for this is because the Waikiki Beach Marriott recently finished overhauling its rooms. They're still doing work on their pools, but the most important part of their years-long renovations is done. And, I must say, I liked the new rooms. What's more, I mostly liked the overall experience, despite how things have changed. Of course, though, I'll go into greater detail on the whys later.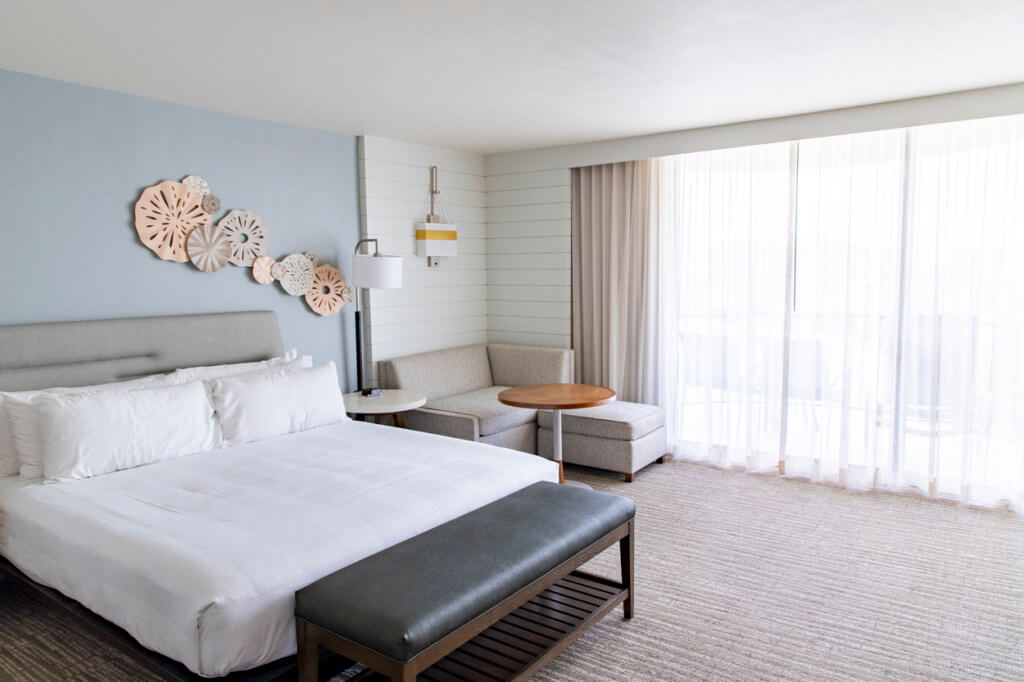 Where We Ate
Needless to say, there wasn't much to do while we were in Waikiki. What I did notice and didn't like, though, was that there were far more people walking around this time around, many of which weren't wearing masks. Guys, you are REQUIRED to wear a mask in public in Hawaii. So put one on!
That aside, finding places to eat was far more difficult than I thought it would be. Part of that was due to my own rules which require that any dine-in establishment we dine at have outdoor seating. What made it worse, though, was the fact that all of the restaurants at the Waikiki Beach Marriott were closed. In fact, the only meals you could get on-property were to-go breakfasts.
By the way, I did already report on one of our meals – the brand new Papa Kurt's. If you haven't read that review yet, go check it out. Papa Kurt's is a new, casual neighborhood restaurant serving local comfort food by two of Hawaii's best chefs – Chris Kajioka and Mark Noguchi.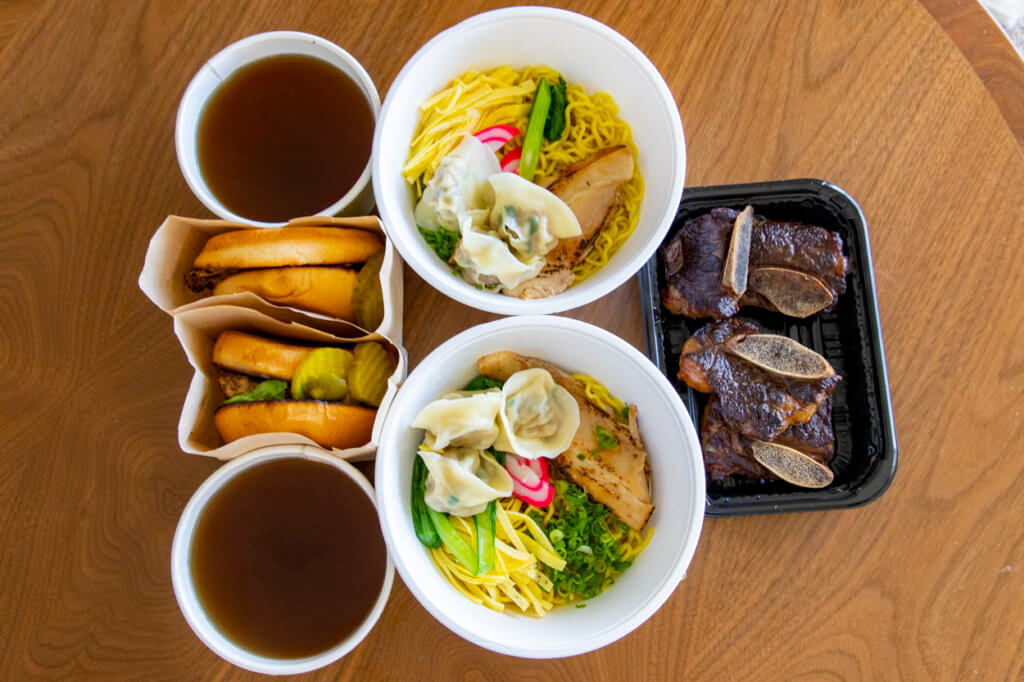 Why I Kept My Staycation Plans
The logical thing to do in this situation would've been to cancel my plans. But, given our Ritz-Carlton Waikiki staycation, I figure things shouldn't be all that bad. What's more, I really wanted to check out the Waikiki Beach Marriott's newly renovated rooms. The most important reason for keeping my reservations, though, is because these two nights would be nights 75 and 76 for me. And, with that, I was able to snag Marriott Bonvoy Titanium Elite status.
My Not-2020 Honolulu Marathon Staycation, Final Thoughts
It goes without saying that my not-2020 Honolulu Marathon staycation was anything but normal. But, you know what? It did provide a nice distraction to what has been a disappointing year. What's more, we did get to have some new experiences during our weekend, so it wasn't a total loss. Plus, you know, being able to achieve Marriott Bonvoy Titanium status was the icing on the cake.
My Not-2020 Honolulu Marathon Staycation
My Not-2020 Honolulu Marathon Staycation Introduction
Review: Hawaiian Crown Cafe