Last week Chase quietly rolled out a new World of Hyatt Visa card.  And with this new card comes a whole lot of changes.  But, thankfully, those changes are mostly positive ones.
World of Hyatt
Nearly two years ago, Hyatt did away with its beloved Hyatt Gold Passport loyalty program and replaced it with the World of Hyatt.  And, as I've said before, I'm not a fan of the World of Hyatt.  It isn't as rewarding as the old program while earning elite status got even harder too.  It's like Hyatt executives thought it would be a good idea to shoot themselves in the foot at a time when they could have been scooping up unhappy SPG members.  But it is what it is, and today things remain mostly the same.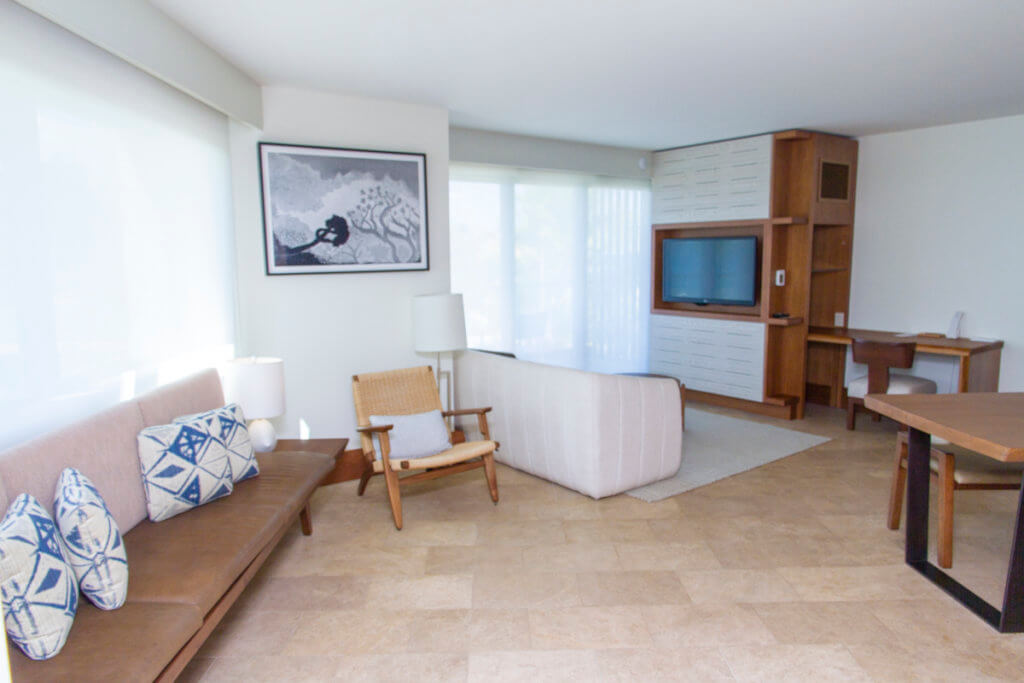 Hyatt Gold Passport Visa
Despite the change to World of Hyatt, the co-brand credit card remained the same, mostly.  The only change that occurred during this time was the signup bonus.  This bonus changed from two free nights at any Hyatt worldwide to a points bonus.  And, of course, that new points bonus wasn't as lucrative as the certificates.  But, the card did still come with free Discoverist status; a free category 1-4 anniversary certificate; 3x points on Hyatt spend and 2x points on restaurant, airline, and car rental spend; for just a $75 annual fee.
Updated Features
The new World of Hyatt Visa card, while somewhat similar to the previous card, is an entirely different animal.  And, yes, the signup bonus is still a points bonus, which is now at 60,000 points.  That's enough points for two free nights at a Category 7 property, which makes the offer even better than the previous 2-night certificate.  The catch?  You now have to spend $6,000 to get the bonus, though you have six months to do it.  You'll get 30,000 points for spending $3,000 in the first three months, and another 30,000 points for spending another $3,000 in the next three months.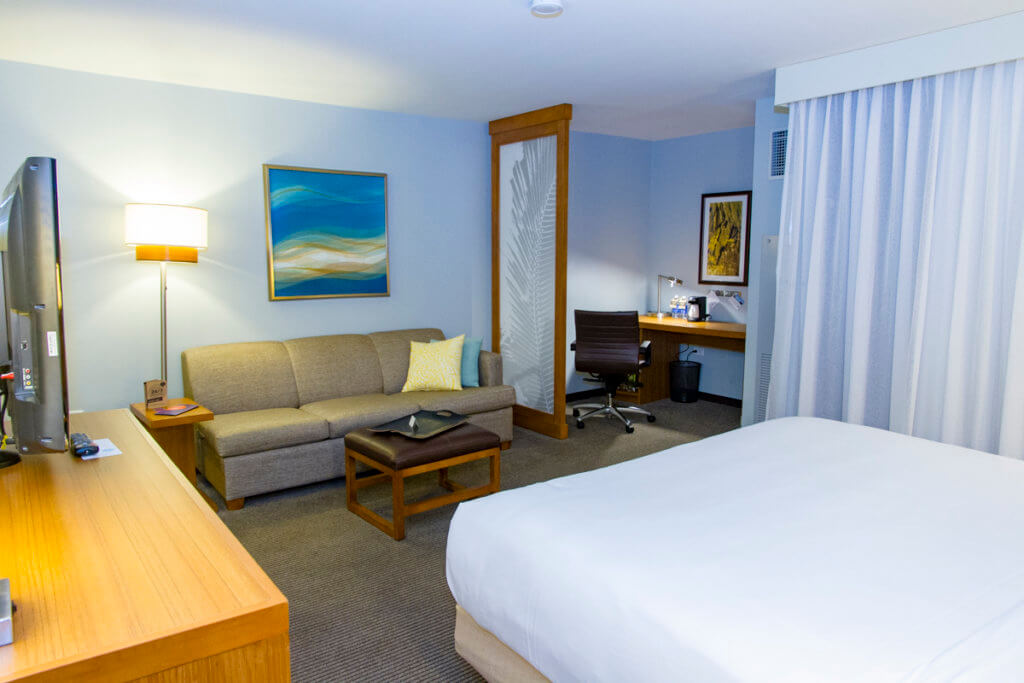 Another positive change that comes with the new World of Hyatt Visa is the anniversary certificate.  It's still a category 1-4, meaning in Hawaii you can only use it at the Hyatt Place Waikiki, but you can now get two of them.  You'll get one automatically as cardholders always have, but you can earn a second by spending $15,000 during your cardmember year.  However, I wouldn't recommend you put that kind of spend on this card anyway.  Unless, of course, you spend that much money annually at Hyatt properties.
The final tweaked feature is the bonus points accrual rates.  Instead of earning just three points per dollar on Hyatt spend, cardholders will now earn four.  And the double points bonus categories expanded too.  On the new card, you'll earn 2x points on restaurant, airline, local transit and commuting (taxis, tolls, mass transit, and rideshare), and fitness club and gym membership spend.
New Features
The new World of Hyatt Visa card continues to come with complimentary Discoverist status, which is still a joke of a status level.  But at least the card still gives it to you automatically and even includes five elite qualifying nights (EQN) per year.  But if you really want to bulk up your EQNs with Hyatt, you now have another option.  The new card gives you an additional two EQNs for every $5,000 in spend you put on the card.  So to reach the Explorist level purely through credit card spend, you'll need to put $65,000 in spend on your Hyatt card annually.  However, the card gives you Exlporist status for spending $50,000 or more per year too, so that last point is moot.  To reach Globalist purely on spend, though, will require $140,000 in purchases.

On the other hand, the old Marriott Rewards Premier Visa gave you 15 EQNs annually and one EQN per $3,000, which means you needed to spend $105,000 to reach Gold Elite.  To reach Platinum purely on credit card spend would require $180,000 in pruchases.  OUCH.  Of course, none of their new cards offer this option, which is why I'm keeping my old one.  So it's ironic interesting that Hyatt is gaining this benefit while Marriott ditches it.
Negative Change
The one negative thing about the card?  Its annual fee is now $95.  And while an annual fee increase sucks, I think the new benefits outway the increase.
The New World of Hyatt Visa, Final Thoughts
Ok, so $20 more for the new card isn't such a bad deal.  Especially since the new card earns more points, earns you EQNs, and gives you the opportunity to earn a second anniversary night.  But it's not a card that's for me.  Despite liking many Hyatt properties, I've since backed away from the brand after the change over to World of Hyatt and after having numerous issues trying to book award nights with them.  After all, what's the point in participating in their program if they're going to be so difficult to redeem with?  And I hate the issue I ran into recently with trying to book a paid stay at the Andaz Napa.
And as a result of my aversion to Hyatt, I most likely will not be upgrading to this card.  My Hyatt card, after all, is not one I put much spend on anyway.  So having the added benefits of the new card wouldn't do anything for me, making the additional $20/year unjustifiable.  But who knows?  If the program improves, then maybe I'll consider it.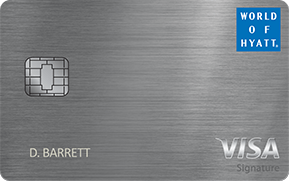 On a final note, who the heck designed the new World of Hyatt Visa?  It is such an UGLY card!  It's just a brushed metal print with the logo slapped on.  It looks like such an afterthought, its embarrassing.  And while I know the way a card look isn't as important as the benefits and value it provides, but come on.  It better be metal at least.