Last updated on January 26th, 2017 at 11:45 pm
Queenstown, itself, has many great activities, but it is also a great jump-off point for exploring the South Island.
You will not find a shortage of Things to Do in Queenstown or on the South Island.
If you have read our post on getting to and around Queenstown, then you know we recommend renting a car. Having a car gives you the ability to do day trips while being on your own schedule. If you don't feel comfortable driving in NZ, then many of these activities can be scheduled through tour companies in Queenstown.
Things to Do
Here are a few of the activities we did during our time in Queenstown.
Hiking
Queenstown and the South Island are full of hiking trails. Many trails in New Zealand are well maintained and well marked.
Keppler Track
The Keppler Track is a 60 kilometer loop hiking trail. We walked from the Trail Head to Brod Bay.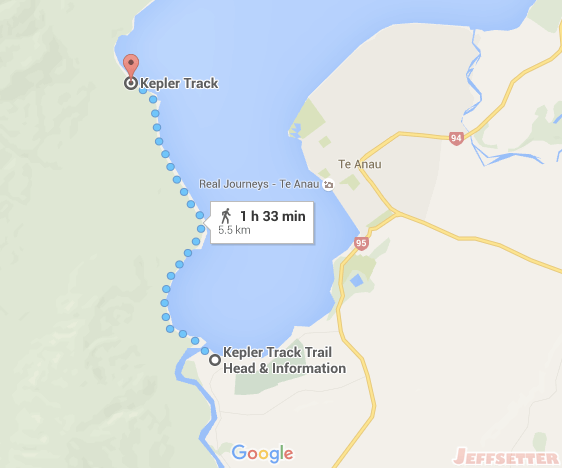 This part of the Track is a lake trail, and is fairly easy with a clear path. We had some rolling hills but no real climbs on this part. Unfortunately, it was cold and rainy, so this was as much hiking as we wanted to do in the weather.
It was like walking through the Lord of the Rings set.
At Brod Bay there is a picnic site with a  toilet and tables. We stopped for a bit to eat lunch and enjoy a break with this view.

About this time it started raining, so we headed back to the car and the sunshine.
Routeburn Track
The Routeburn Track is a 32 kilometer scenic hiking trail.
The trial is one-way (aka not a loop) that begins around Te Anau and ends close to Glenorchy. You can hike and camp all of it, or just do parts of it. The full trail takes about 3 days depending on your pace and the sights you want to see along the way.
This was on our list, but the weather didn't cooperate. Next time!!
Day Trips
Milford Sound
Beautiful area! This is a long day trip, but it is worth it.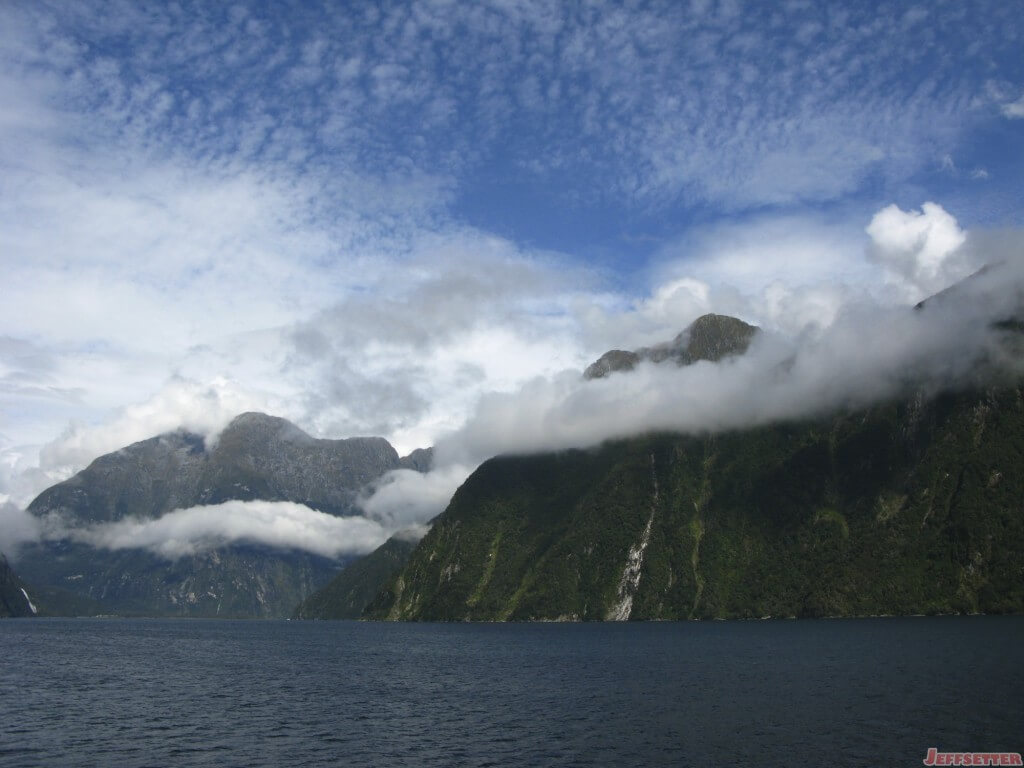 We visited the Milford Sound on our first trip to New Zealand. We did a small trek and boat tour of the Sound, you can check out the details on our interactive travel map.
Wanaka
Another beautiful lake town of New Zealand.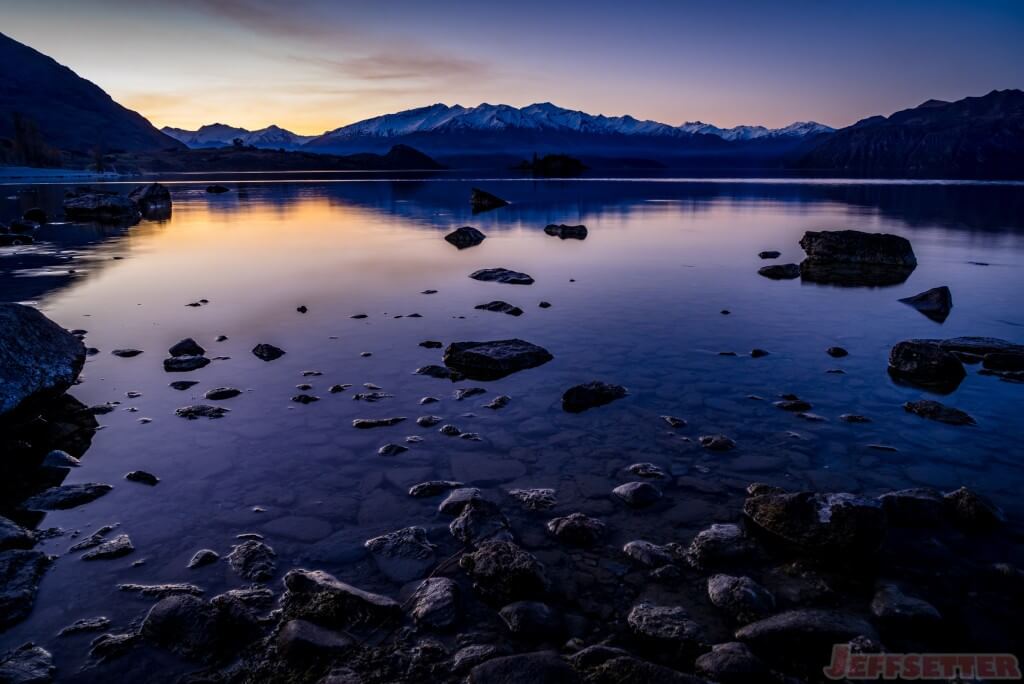 We ended up spending about 5 days in Wanaka. If you are looking for a smaller less busy Queenstown, what you have is Wanaka. Similar feel and activities – skiing, hiking, wineries, craft beer, lake, and camping. You can see our other posts on Wanaka by checking out our interactive travel map.
Arrowtown
A cute little town just outside of Queenstown. We visited a family friend here and walked around the town. We also did a Lord of the Rings tour here as well. You can check out our posts on Arrowtown through our interactive travel map.
Adventure Sports
Skiing, including Heli-skiing
If you are a skier, then Queenstown is the right place. There are several ski areas in the Remarkables and surrounding New Zealand Alps. I don't think you can go wrong with any of them.
We did not go while we were there – budget constraints and lack of appropriate clothing. I would love to go back and go Heli-skiing at some point in my life though.
Bungy Jumping
The most well known bungy jumping bridge is here. If you are adventurous, then you should try it. I chickened out.
I can sky dive, but for some reason the bungy scares me.
Even if you don't jump, it is fun watching other jumpers. Also the view from the bridge is pretty spectacular.
Activities
Lord of the Rings Tour
This was a fun way to see some of the area. We went off-roading in 6 passenger jeeps. We road on some pretty perilous roads, panned for gold, and saw where some of the scenes in the Lord of the Ring were short. You can read more about the tour on our Arrowtown post.
Wineries
You have probably heard of New Zealand Sauvignon blancs being delicious. However the Gibbston Valley has some really nice Pinot Noirs.
Gibbston Valley Wines – is probably the most well known. We have had lunch here a couple of times. Good food and good wine, but we have never brought home wine from here.
If you want to learn more about wine, this is a good place to start.
The cave tour is informative and interesting. This is also one of the few wineries that has a full restaurant.
Peregrine (wine with attitude) – we really like this winery.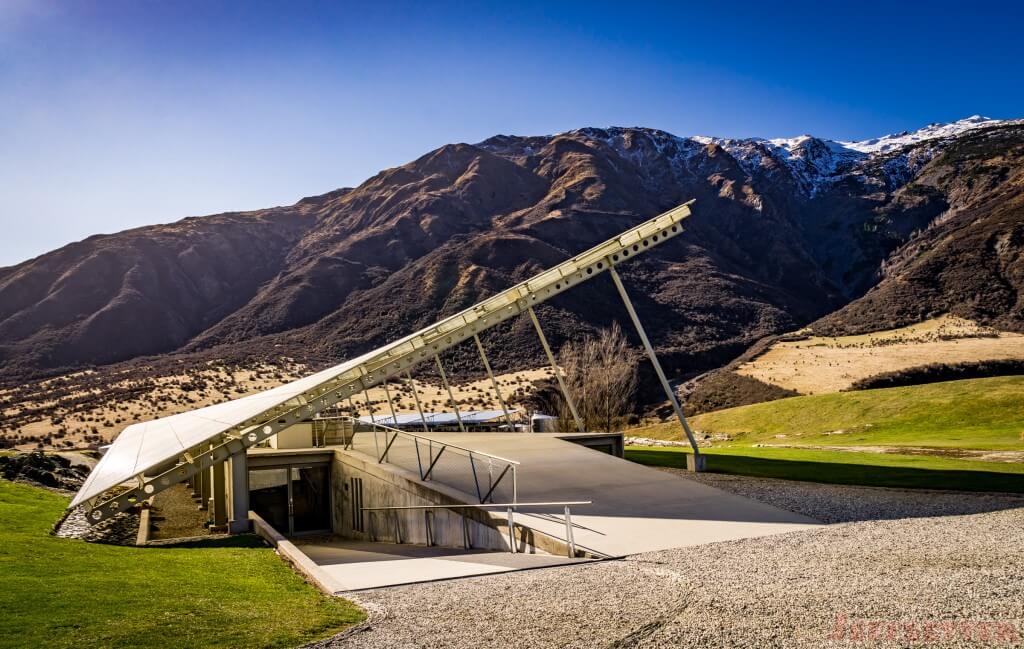 Even if you hate wine, check out the property and the walking trails down to the river. The feature image on this post is from the waking trail at Peregrine.
We actually went back a second day to grab some more wine. The Saddleback Pinot was our favorite, I think it was a 2012 or maybe 2013.
Chard Farm – This is a small winery on the backroad up on a hill overlooking the Shotover river. I thought the road was a little scary, narrow with no guard rail.
They have some nice Pinots. Sorry, our pictures of this winery went missing.
 Skyline Gondola
The Skyline Gondola offers a great view of the area without the work of hiking up a mountain. We did this as part of a tour on our first trip to Queenstown. We loved the views. The price tag is $33 NZD, but the view is pretty spectacular.
The restaurant is meh. However, the whole structure just finished renovations. The also offer a luge and mountain biking down the mountain.
Looking at their website, I see that star gazing is an option. If you are into star gazing, then the best place to go is Lake Tekapo, hands down.
Jet Boats
We did not do a jet boat, but it looks pretty fun. This also gives a different perspective of the Shotover River.
Hopefully, this gives you some ideas of things to do if you find yourself in Queenstown. Obviously, there are many more options.
If any readers have something they love, then please share in the comments.