Last updated on January 23rd, 2017 at 05:17 am
Finally, we arrived in Hawke's Bay! Wine Time.
We thought a stop at Black Barn Vineyards was necessary before checking into the holiday park.
Black Barn Vineyards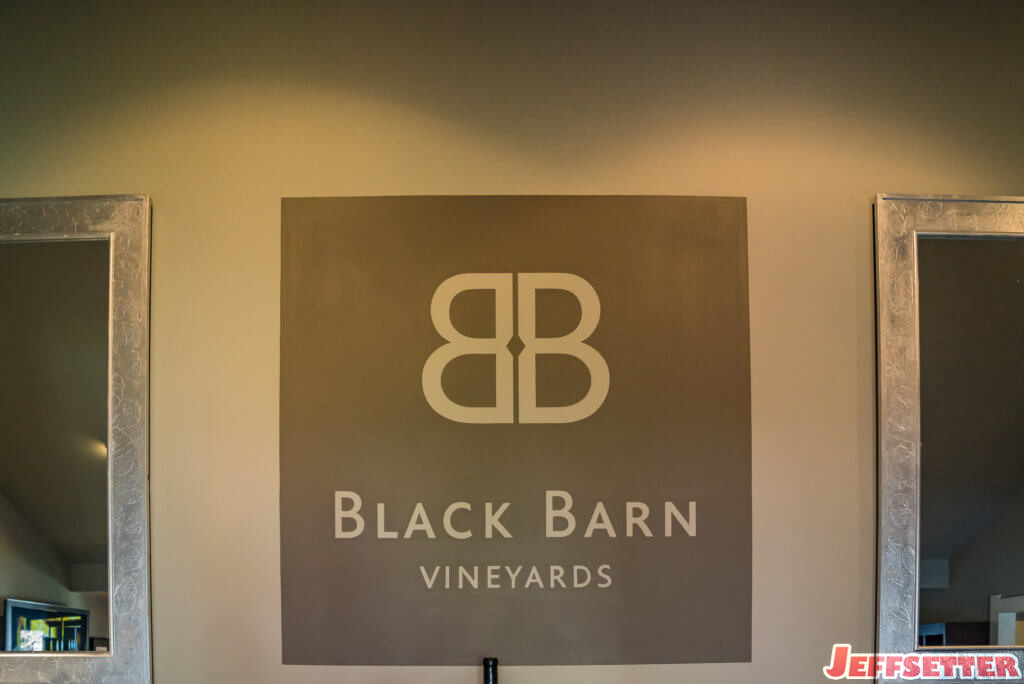 Why? Enjoy wine, food, and beautiful grounds. Lodging is also available!
When: 7 days a week
Cellar Door: Monday to Sunday 10.00am-4.00pm
Kitchen Store: Wednesday to Sunday 10.00am-4.00pm
Bistro: Wednesday to Sunday 12.00pm-4.00pm | Friday Evenings 6.30-9.00pm
Growers Market: Every Saturday of Summer 9.00am-12.00pm (December 6 – February 28) 
Phone: +64 6 877 7985 
Where: Black Barn Road, RD12 Havelock North, Hawkes Bay, New Zealand
Cost: Tasting was free
The Vineyard
 The property is beautiful set back on a hill.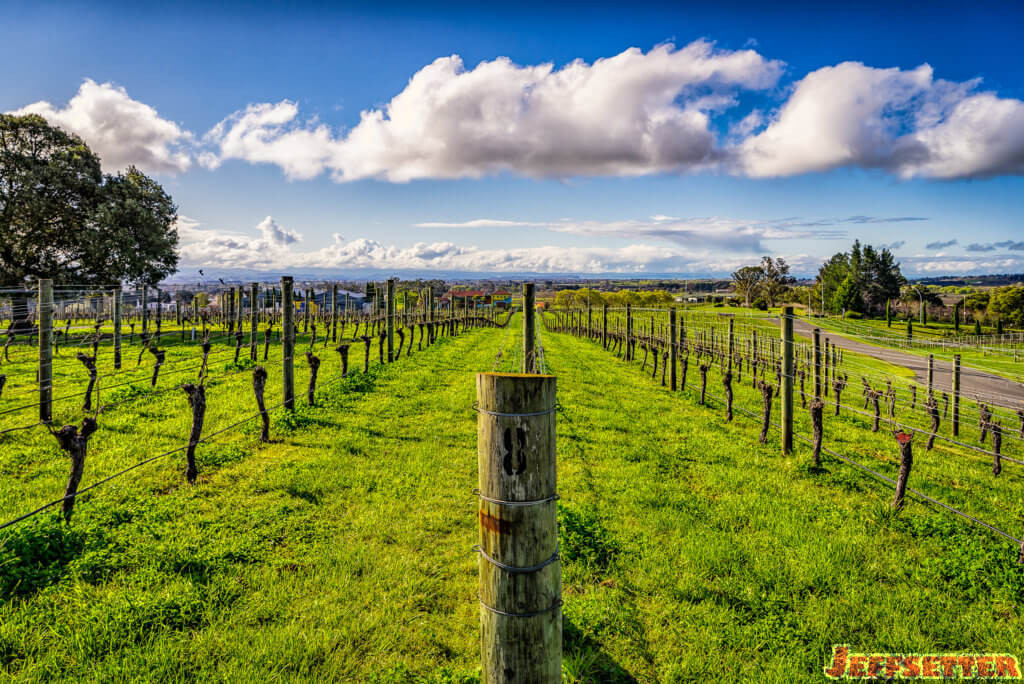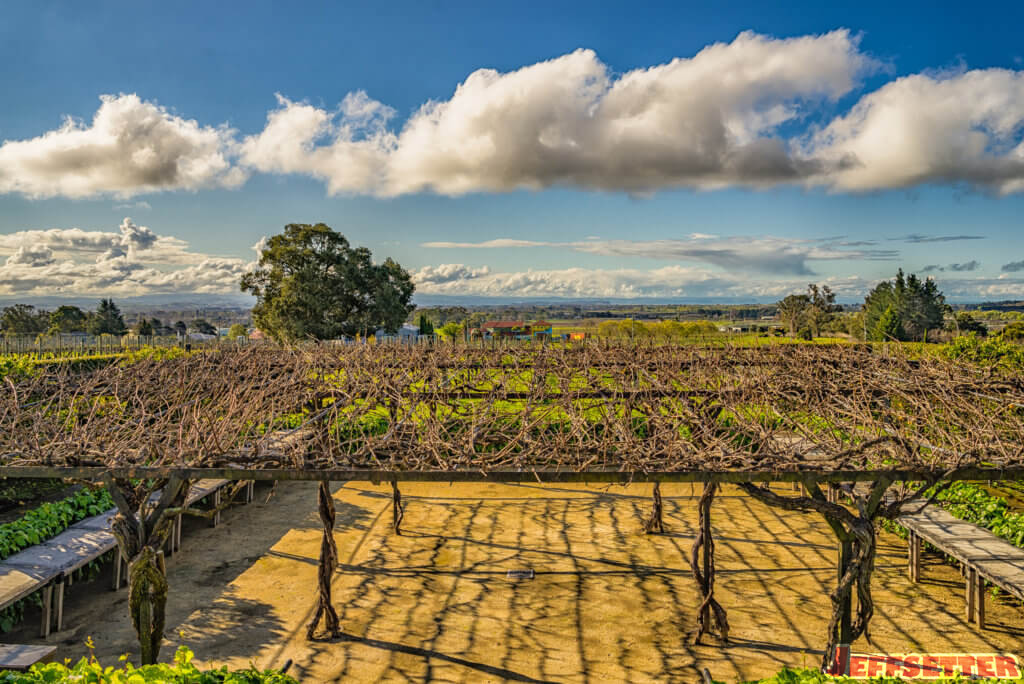 The main building is made up of the Cellar Door (tasting room and sales), a Bistro, the Kitchen Store, the Growers Market.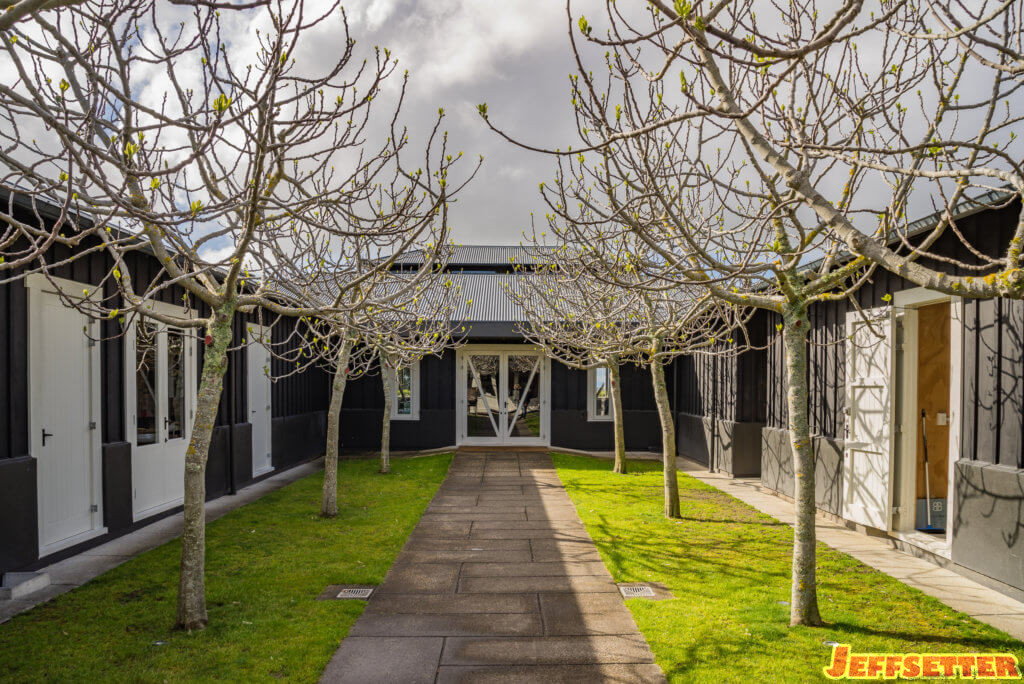 The Bistro was closed for a private event while we were there.
The Kitchen Store is an adorable little market with fun items for your kitchen (preserves, olive oils, etc.) and take away meals.
A great stop for grabbing a picnic meal, or a quick dinner. The meals are prepared in the Bistro. They had great dinners for two that just required reheating.  We picked up a few things for our dinner back at the campground.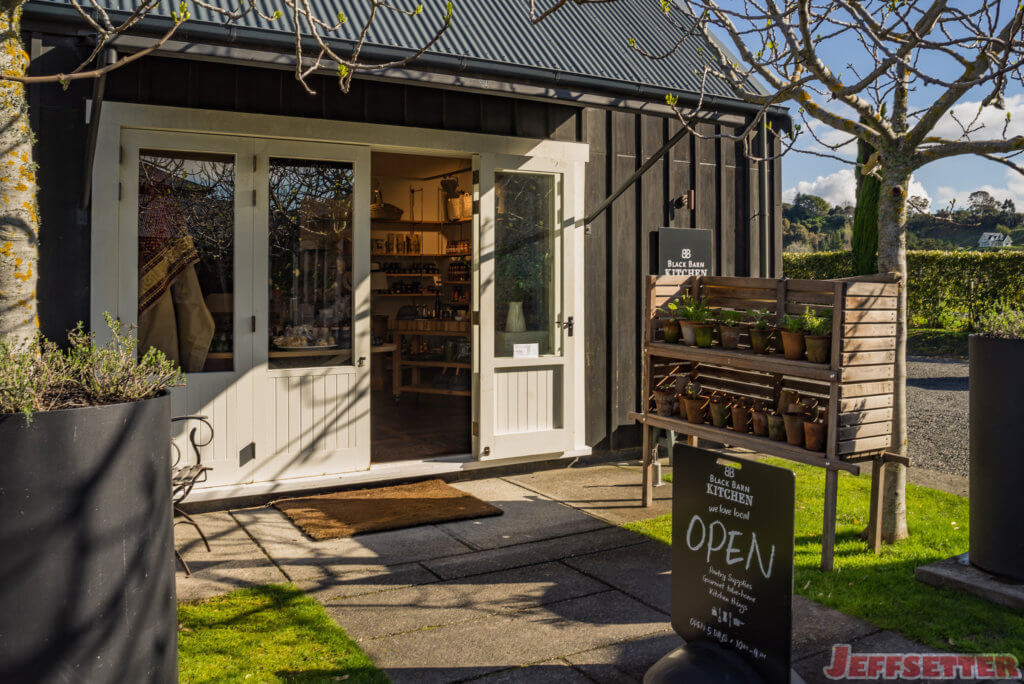 The Cellar Door is also part of the main building. The room is welcoming with clean lines and a wall of awards, including a showing by UB40 at one of Black Barn's many concert events.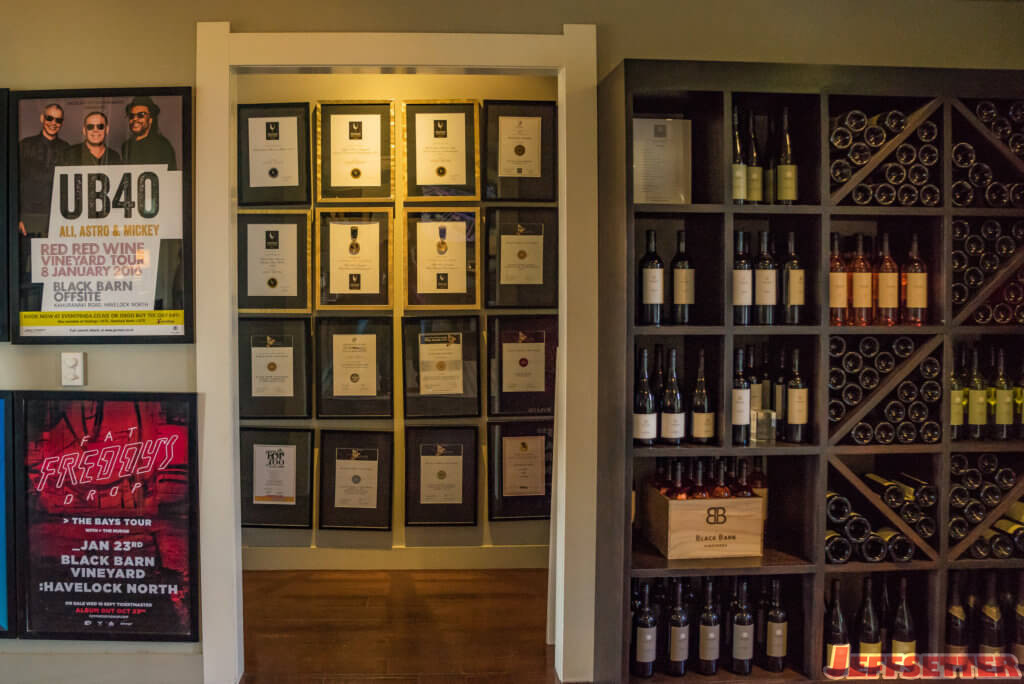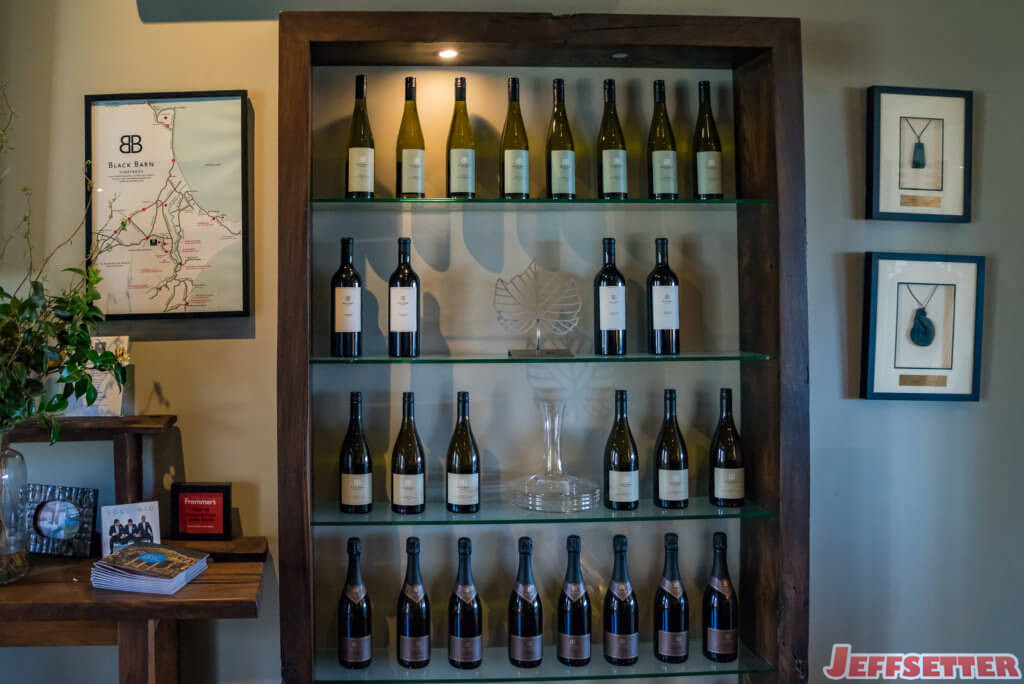 The Wines
This Boutique winery is know for their Bordeaux style wines, but their chardonnay and sauv. blancs  have won a few awards.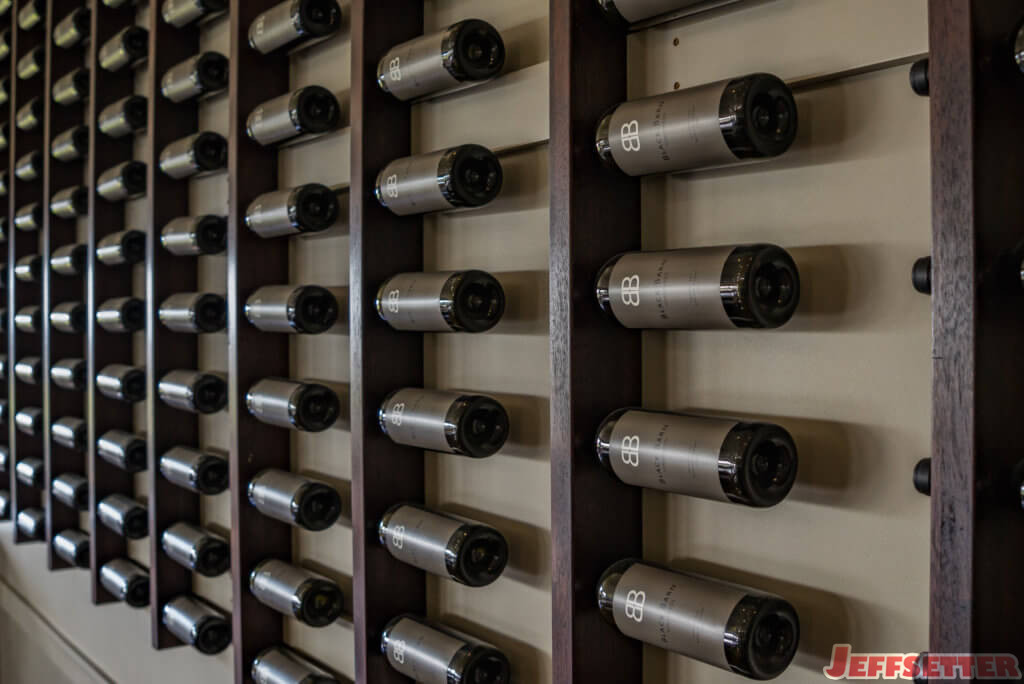 We both loved the 2013 merlot cab franc blend, and we took a bottle of that home with us. The blend is well balanced. I think the cab franc gives the wine some depth while the merlot smoothes the edge of the cab franc.
Mr J. enjoyed the BF Chardonnay, while I preferred the Unoaked style.
Typically, I don't like "buttery" Chardonnays. I feel like the wine is hiding something like a big fat grape conspiracy. Or maybe, I just think that white wines should be clean, crisp and refreshing. The oak influence makes it to "warm" for a white wine to me.
Those are all very technical tasting notes for you to use as a reference for your next tasting event.
Recommendation
Definitely add this stop to your Hawke's Bay itinerary.
If you are looking for accommodation, you should check out the Black Barn Retreats. We didn't stay (because of the campervan), but they look kind of amazing.
If you are interested in trying any of their wines, then you should definitely stop by the Cellar Door or Bistro. Or, you can check out their online store here.
Love wine visit our other posts on wine stops in New Zealand: