Last updated on January 18th, 2017 at 05:37 am
After our night in Martinborough, we headed on to Hastings.
Around lunchtime, we started looking for a place to eat. What we stumbled upon was the Tui HQ Brewery.
Obviously, we should take a break from wine and enjoy some beer. We parked the campervan and headed in for lunch.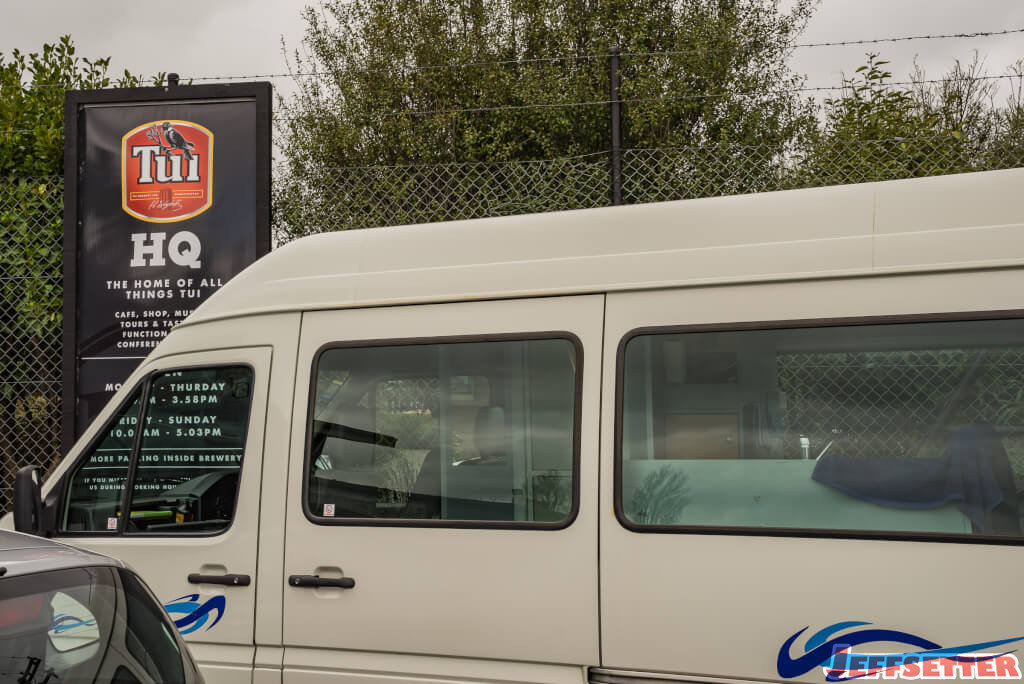 Tui Brewery
Why? Enjoy beer, food, music and a tour (if there is time)
When: Tui Cafe November – April SUN – THU– 10:59AM – 4:58AM and FRI – SAT 11:01Am – 6:03PM
May – October  SUN – THU– 10:57AM – 4:02AM and FRI – SAT 11:04Am – 5:03PM
Brewery by reservation only – Tours Daily at 11:30pm and 2:30pm – You must wear covered shoes on the tour
* TUI HQ IS CLOSED ON THE FOLLOWING DAYS:
CHRISTMAS DAY, BOXING DAY, GOOD FRIDAY, EASTER SUNDAY AND ANZAC DAY.
Phone: +64 4 376 0815
Where: State Hwy 2, Mangnatainoka
Note: I pulled the hours from the website. I am not sure if the Sunday – Thursday closing time is really AM, or if it should be PM.
The Brewery
We did not take a tour. For Shame!!! We just didn't have time for the 40 minute tour, plus we were starving!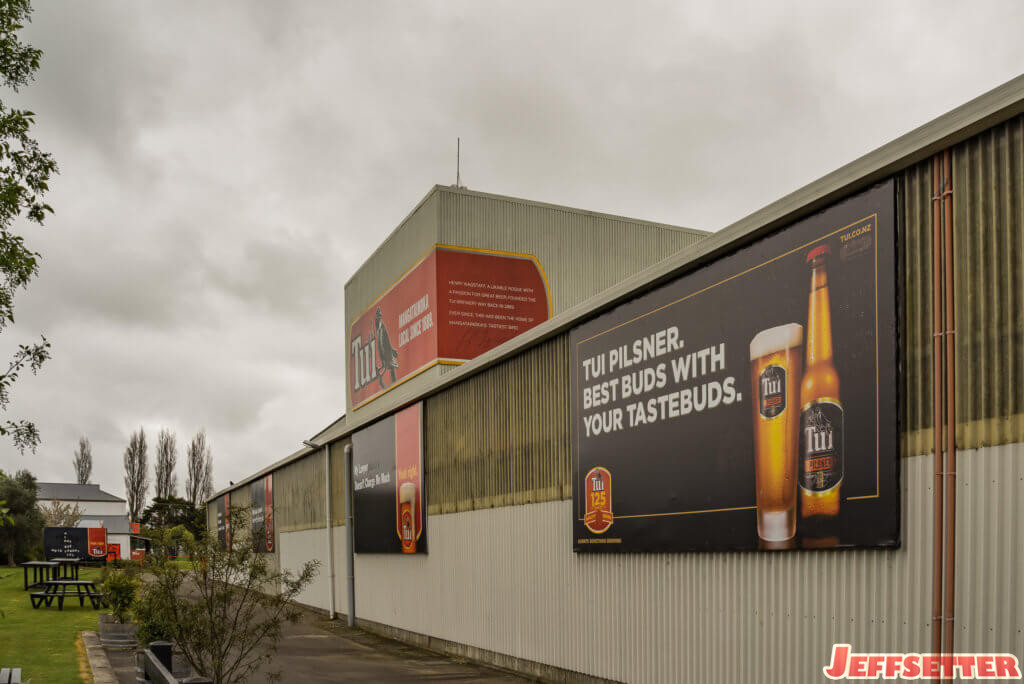 The Cafe
The Atmosphere
Fun, kitschy. Great outdoor area. It was raining, and we forgot to go back and snap a picture when it let up.
Everyone was pretty good time. A band was playing in the garden area. We ended up sitting inside because it was kind of rainy, but we could still hear the music.
We both bought t-shirts. Mine was super itchy, even after washing it several times. I ended up trashing it to make room in my suitcase.
The Beer
We drank Tui beer for the first time in the Cook Islands. We were pretty excited that we happened upon the brewery in New Zealand.
I like the IPA. To me it drinks more like a general pale ale, balanced not overly hoppy or bitter.
I know, I know, I did not have my standard sampler.  For some reason, I only felt like a beer. Mr. J was managing the campervan, so he avoided the samplers as well.
The taps do rotate, but the IPA is always pouring.
The Food
We really enjoyed our lunch. Great brewery type food.
I will caveat, we were starving.
Recommendation
If you love breweries and fun, then I would add a stop at the Tui Brewery to your list.
You can read about the rest of our New Zealand road trip, too!