After snapping photos at Council Crest Park, we headed back to my buddy's house to hang out for a bit.  Again we weren't terribly hungry and indifferent.  My buddy works on the Southeast side of town, so he recommended we checkout Nicholas Restaurant SE Grand.
All of the Nicholas Restaurant locations serve Lebanese & Mediterranean cuisine, with the SE Grand location being their original. Parking for this small, cozy restaurant, is street only and can be difficult to come by.  During our visit, though the restaurant was fairly empty, as was the street parking.  Service throughout was good, and started with Nicholas' signature pita bread.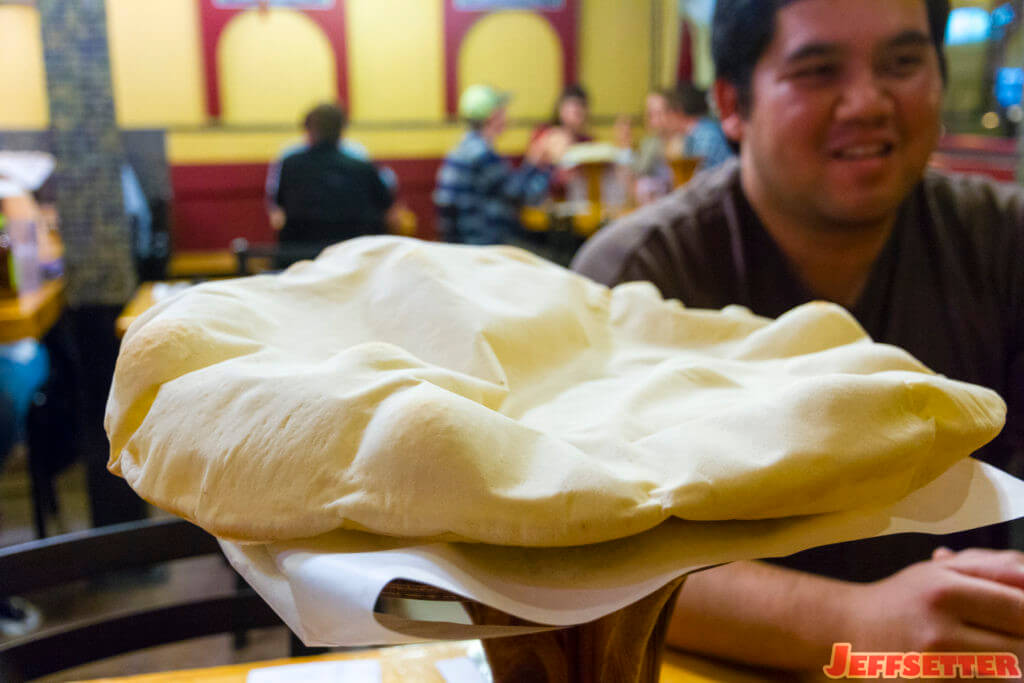 To keep things light, we decided to share a small appetizer, the Meat Grape Leaves.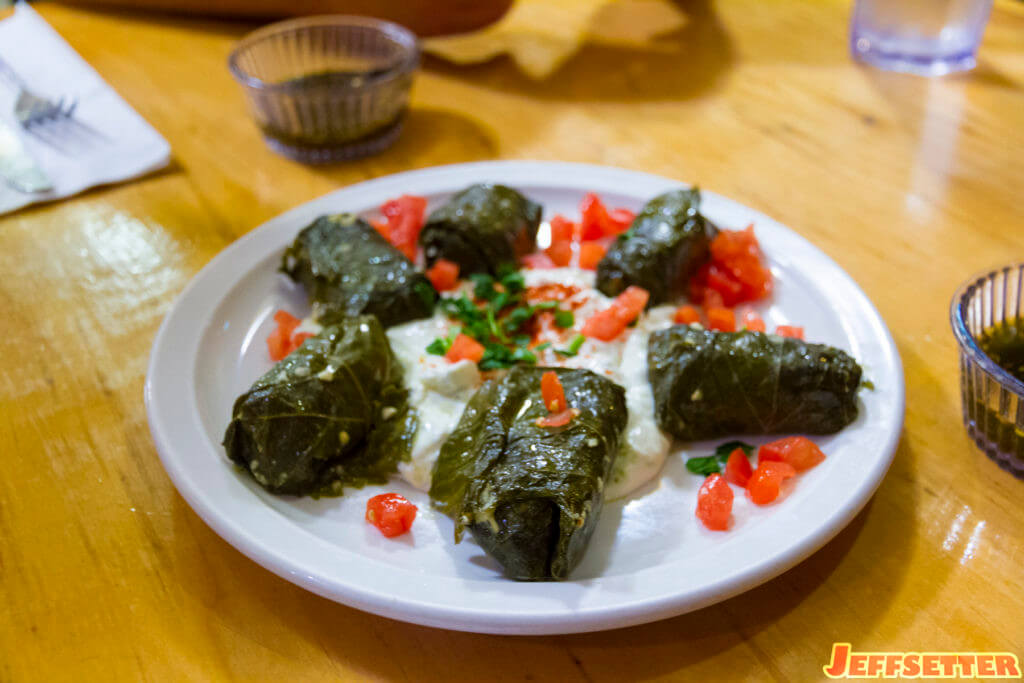 This was the first time we all had stuffed grape leaves, and they were delicious!  These particular grape leaves were stuffed with ground top sirloin, fresh cilantro, mint, parsley, jasmine rice, and fresh garlic.  They were served atop some tahziki with chopped tomatoes and parsley.
For their entrees, the wife and my buddy both ordered "sandwiches."  My buddy got the gyro…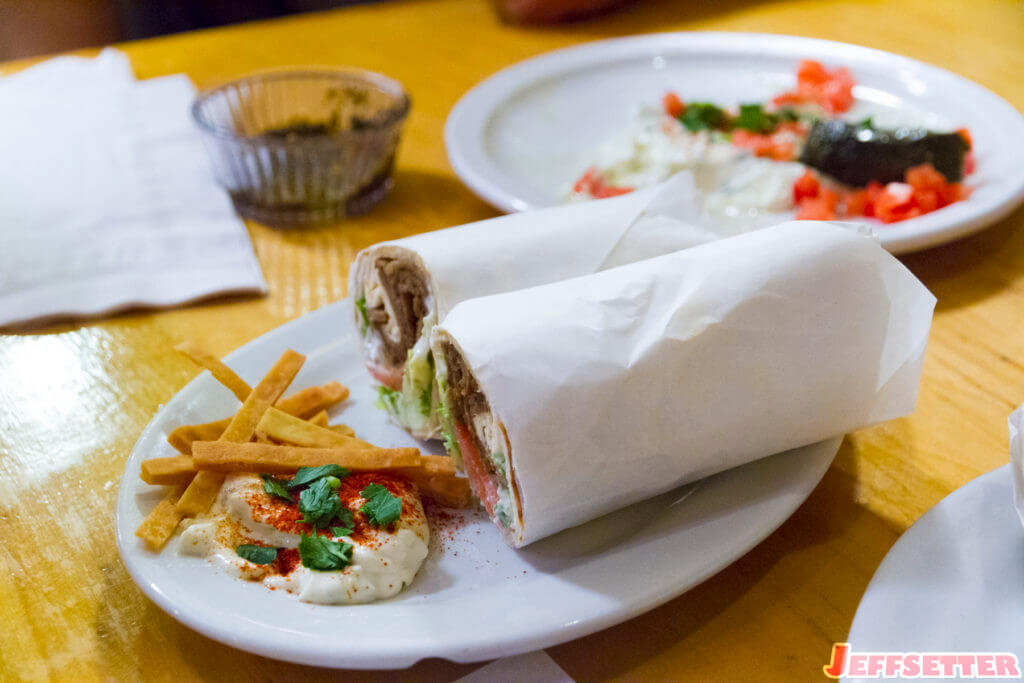 While the wife got the Falafel sandwich.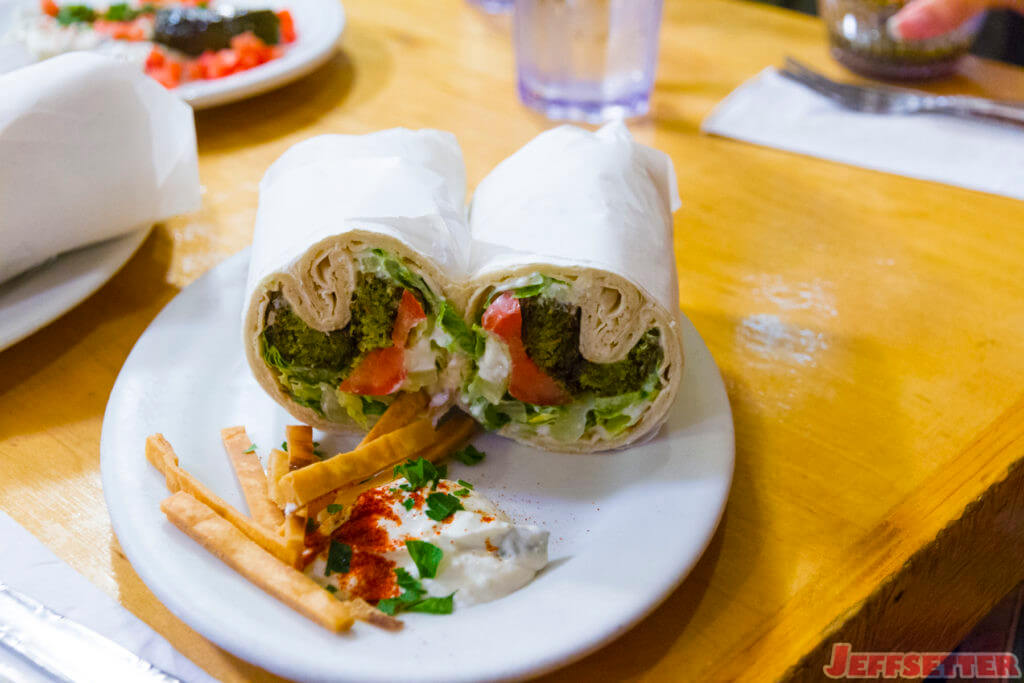 They were served with pita "fries" and hummus.  The wife and my buddy both really liked their sandwiches, and in fact, my buddy used to order the gyro all the time when he worked nearby.
Me?  I went with something more substantial and ordered the Lamb Kebab.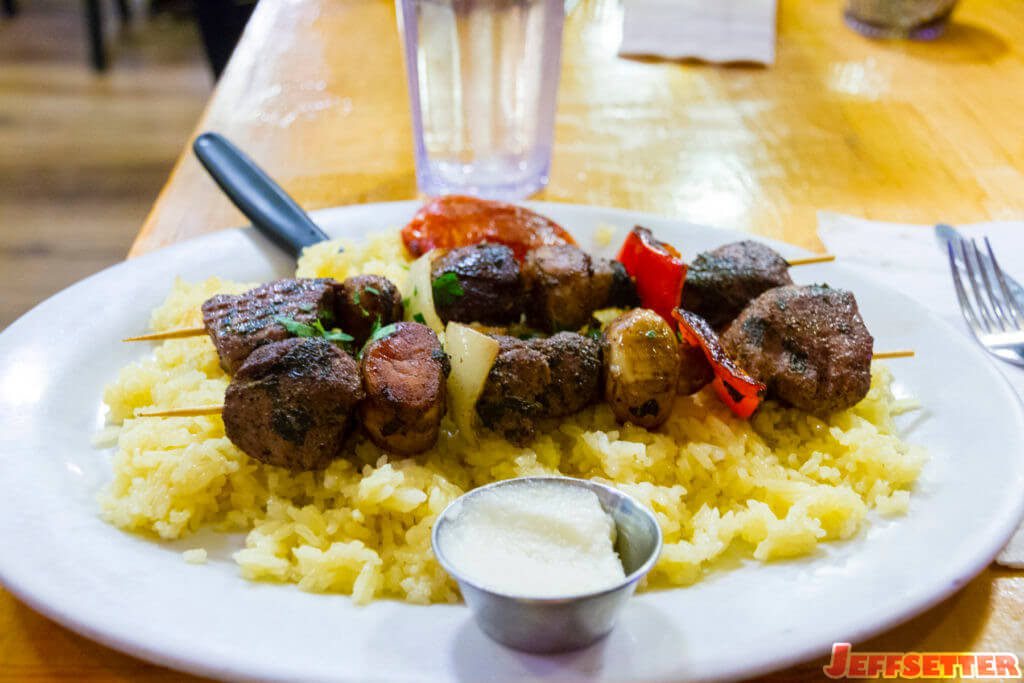 The lamb kebabs included chunks of lamb marinated in mint, garlic, and olive oil, and included mushroom, onion, and bell pepper.  The kebabs were served on a bed of savory jasmine rice, a roasted tomato, and some toum; Lebanese garlic aioli.  The flavors were all really great, but the lamb was a bit tough.  If you don't specify a doneness, they cook the lamb to a medium-well, but I think next time I'd request medium-rare.
Overall Nicholas Restaurant is a solid choice for a delicious, reasonably priced meal in Portland.  The service is good, as is the food, just remember to order your lamb less cooked ?
Our PNW Adventure
Dining Review:  Nicholas Restaurant SE Grand