On our way to the Ile des Pins our flight was canceled, and we found ourselves on a 6 hour Noumea Layover. We found a couple of things close to the Magenta domestic airport (GEA).
If you find yourself in Noumea, you may enjoy them as well.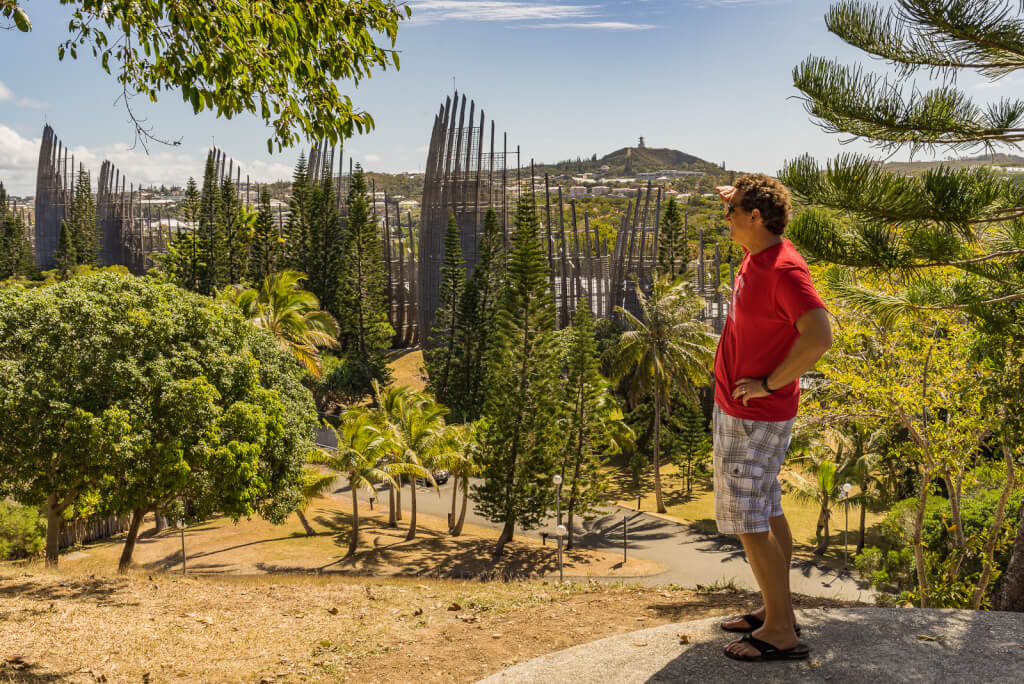 Enjoy a Local Park
We walked to Magenta Beach. Plages de Magenta is a small beach and park right next to the domestic airport in Noumea.
Here you can marvel at the planes taking off, and wish your flight had taken off too.
If the tide is low, you can enjoy a plethora of beach and no water.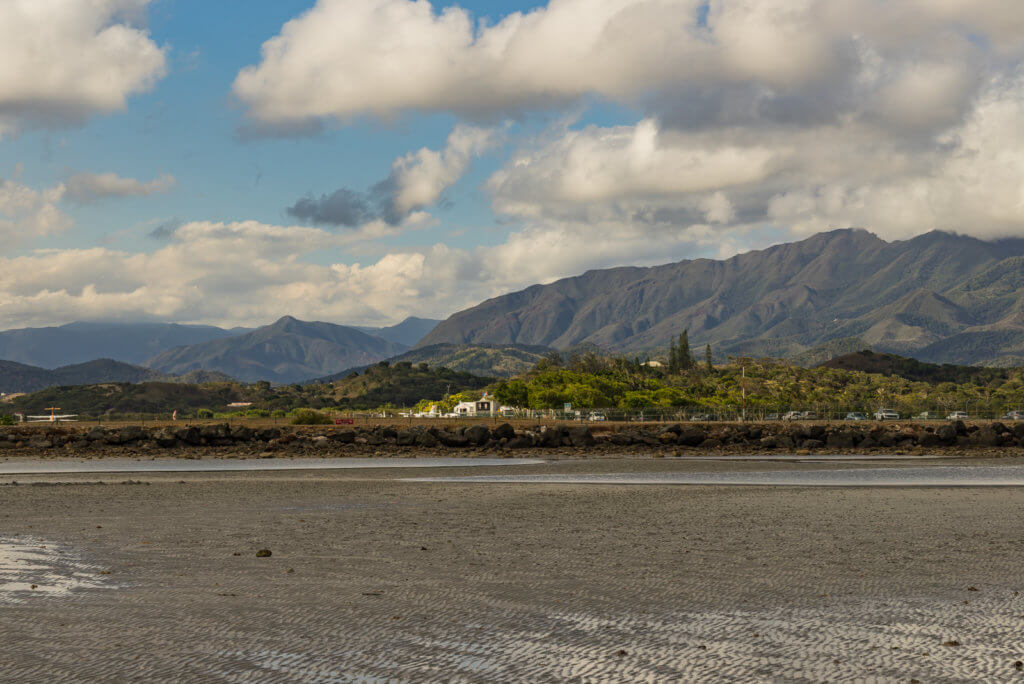 Ok, despite my bad mood, it is a beach and it is beautiful. It was really nice to get out of the airport, enjoy the sunshine, and it was pretty cool to stand under the planes as they took off.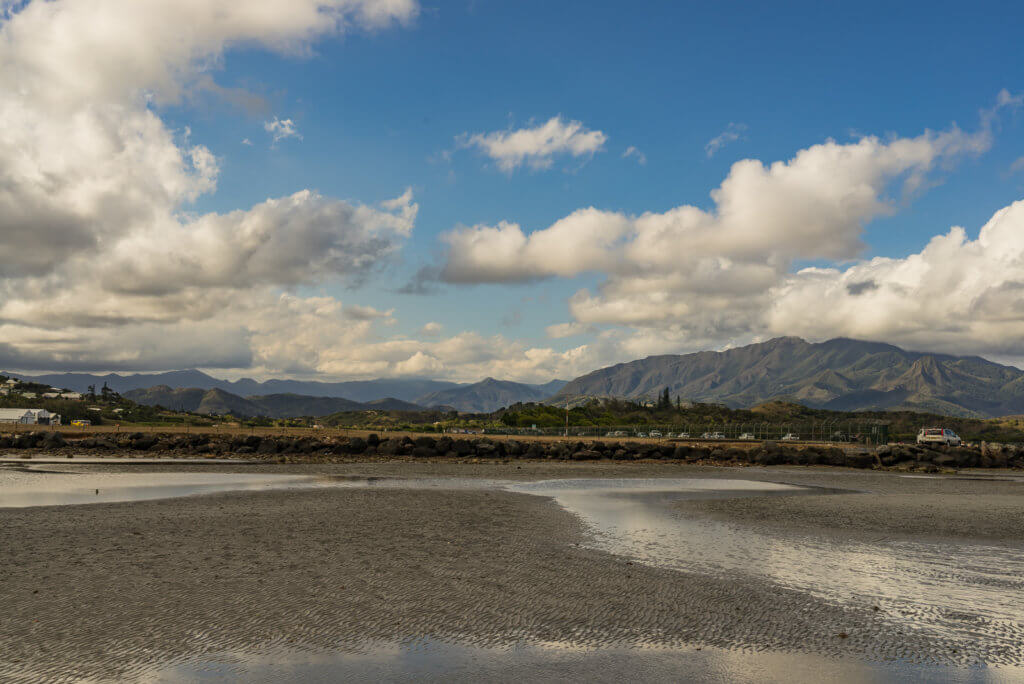 But seriously, the walk out to the water is a lot further than it looks.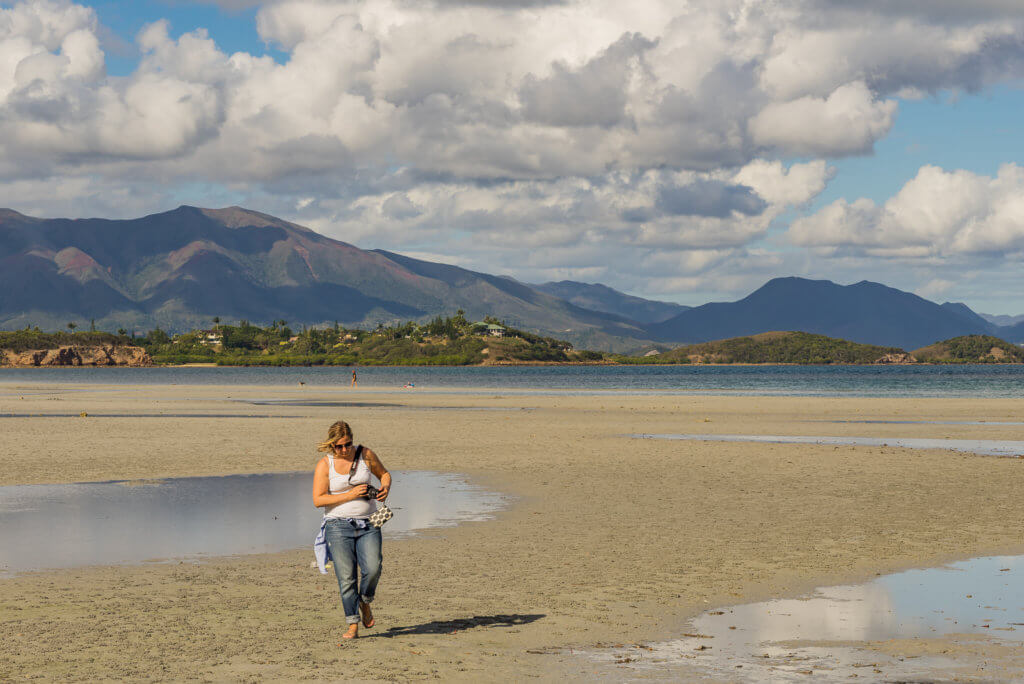 Learn Some Culture
The Jean-Marie Tjibaou Cultural Centre is a quick cab ride from the domestic airport.
Here you can educate yourself about the indigenous culture of New Caledonia, the Kanaks, and their political controversy seek their independent status sought by some from French rule.
The center has an education building with art work, indigenous history, educational materials, a cafe and a very helpful staff that will store your luggage for you.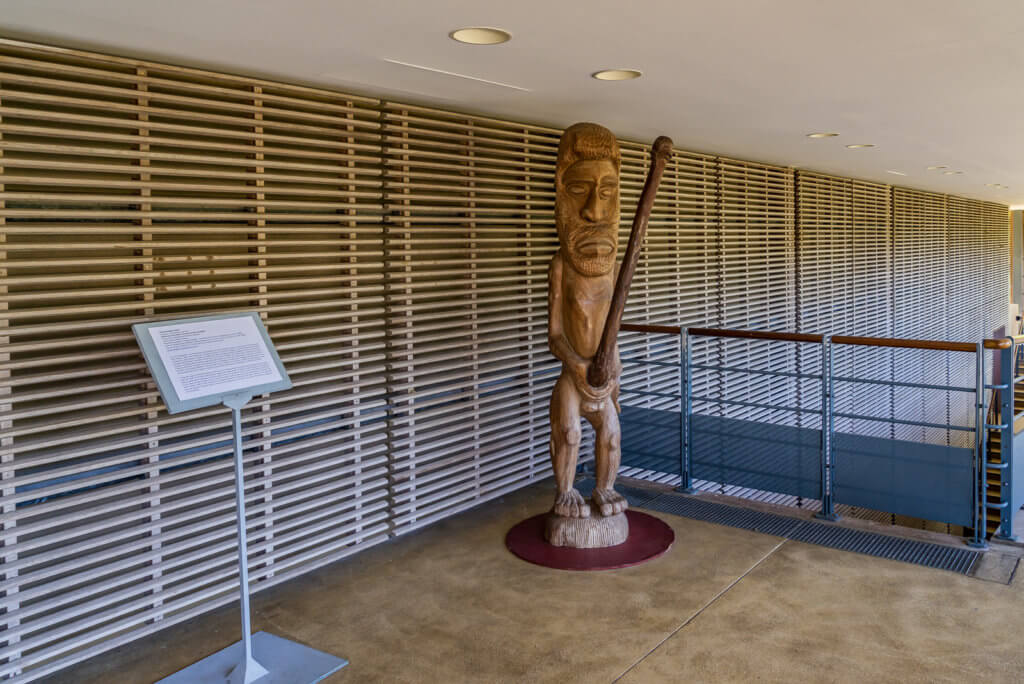 The grounds are beautiful and rest along the coastline.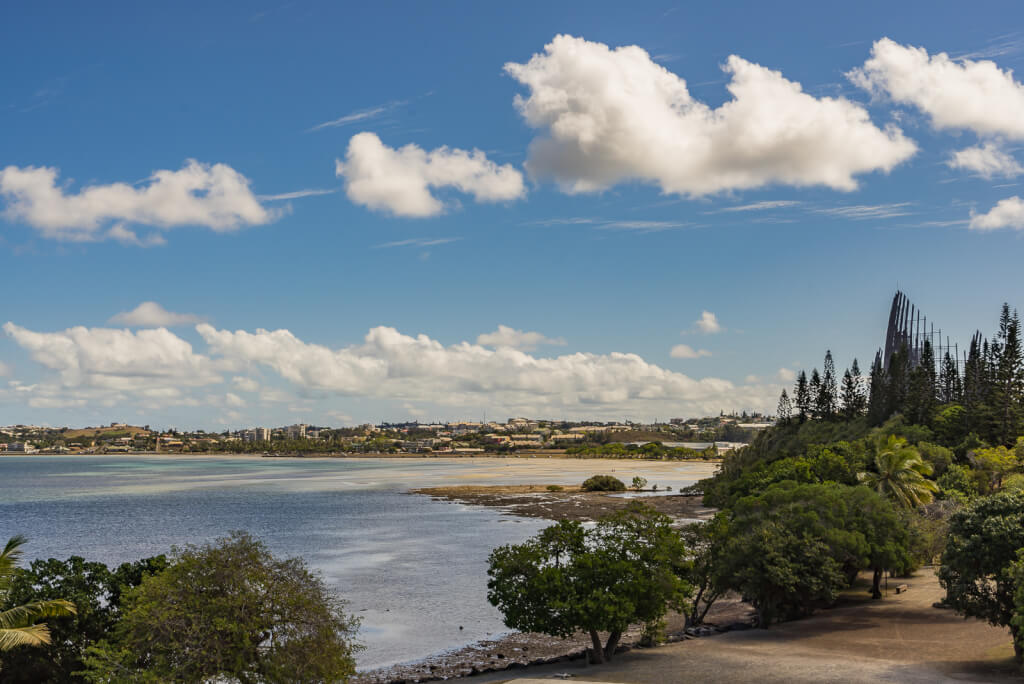 You can wander admiring the sculptures.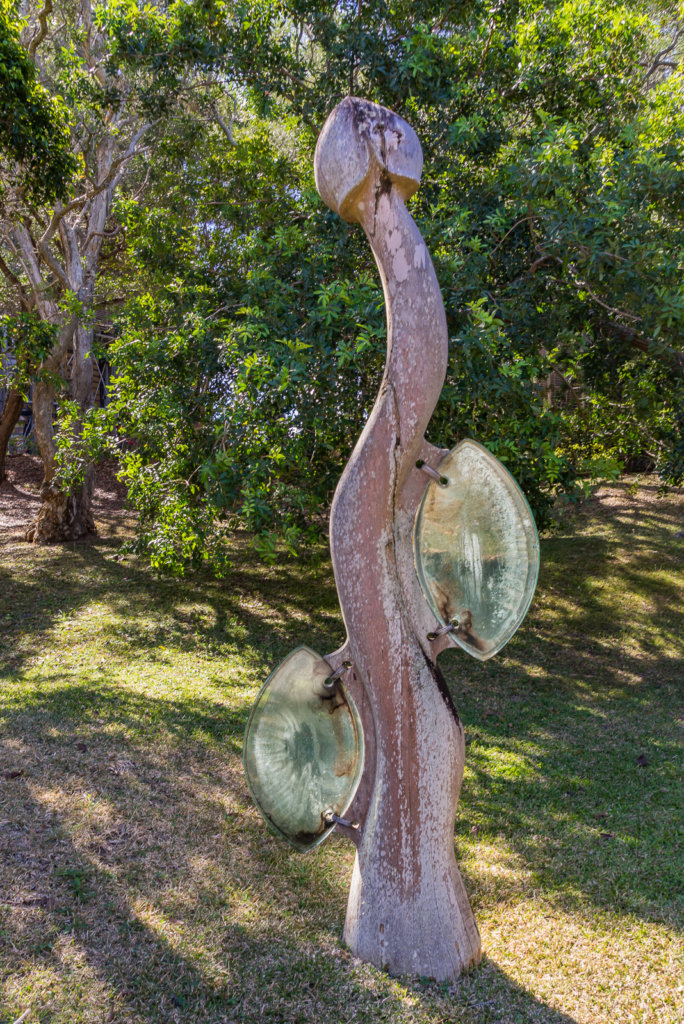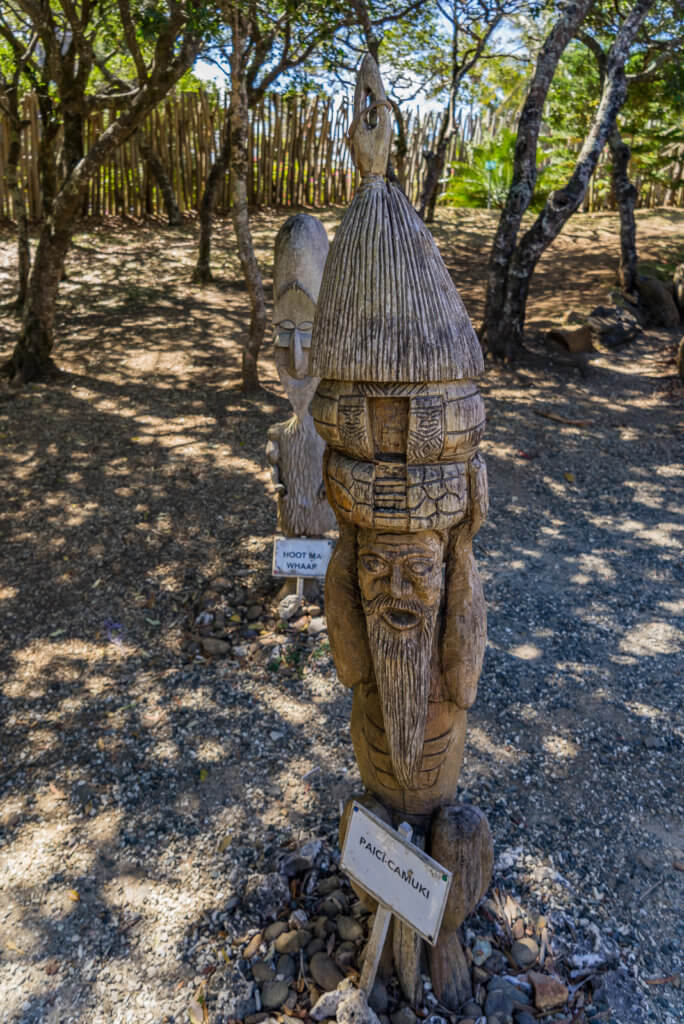 The cultural center has also create a traditional native village.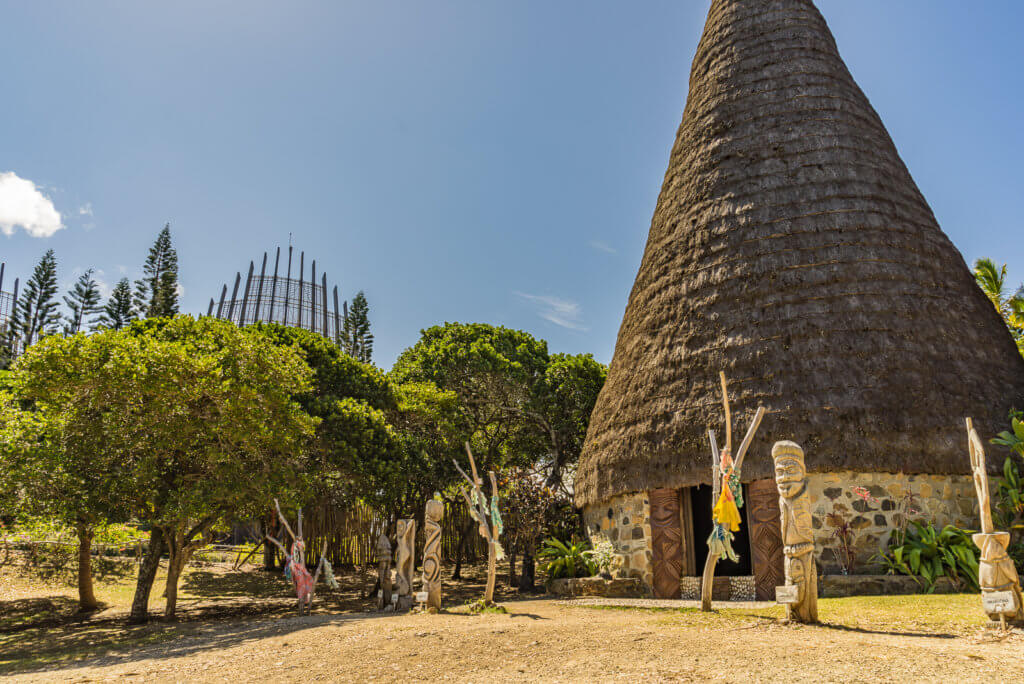 Or, you can simply enjoy the fresh air and views provided by the property of the Jean-Marie Tjibaou Cultural Centre.
Here are a few of our photos from wandering around waiting for the next flight to Ile des Pins.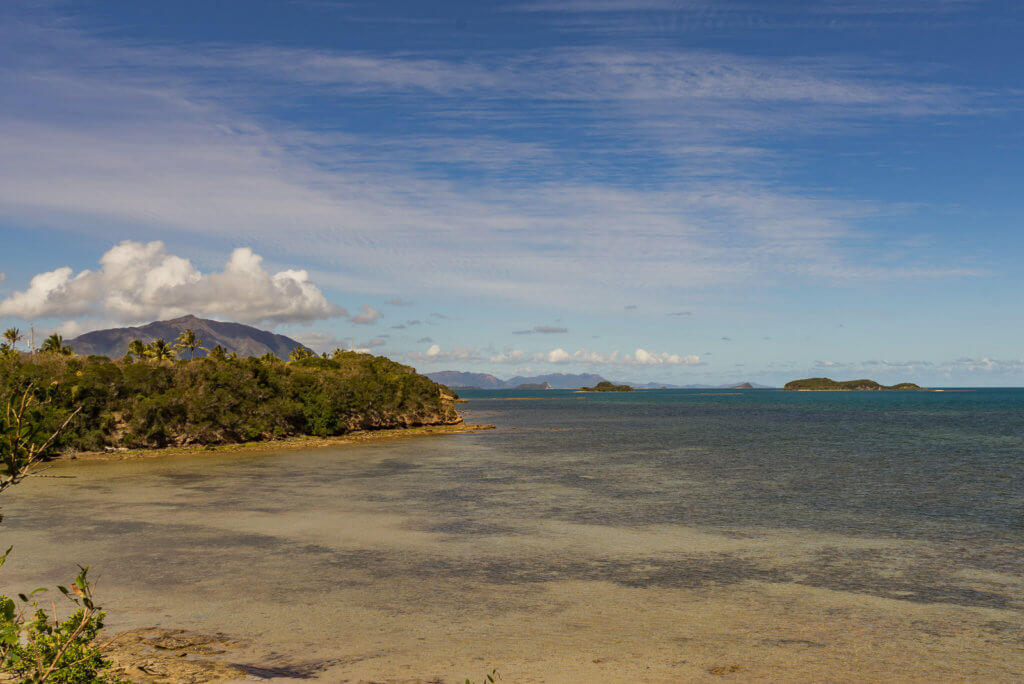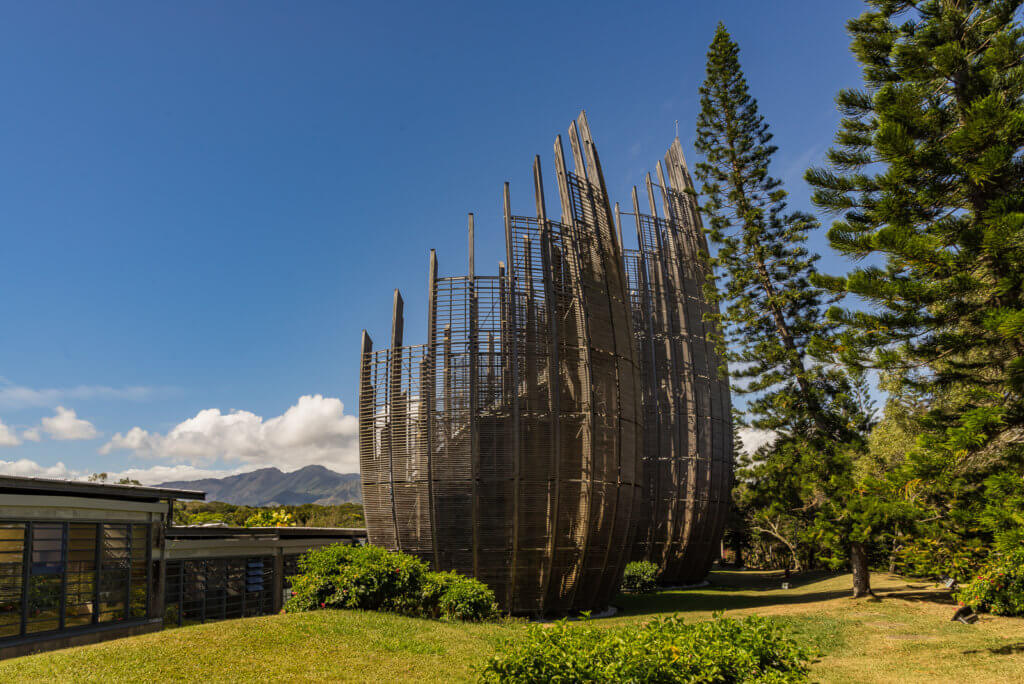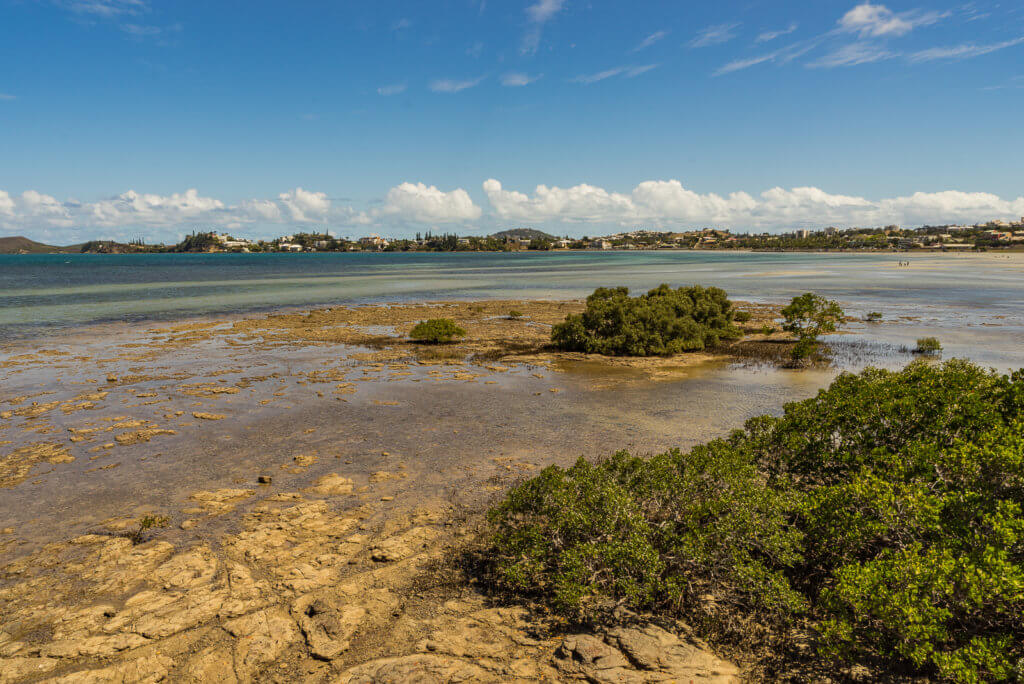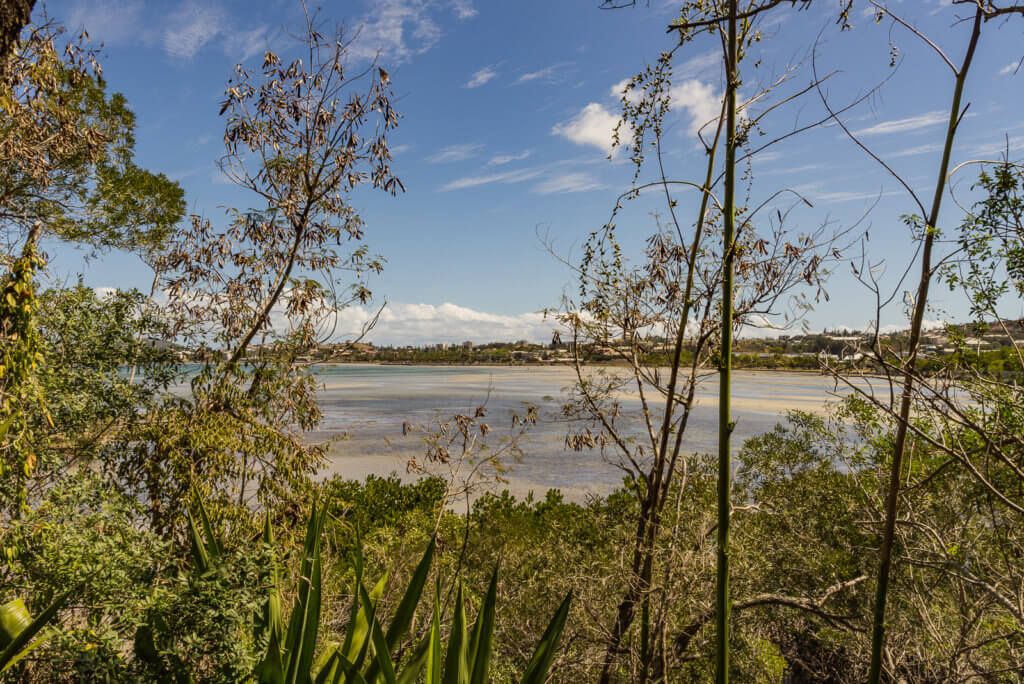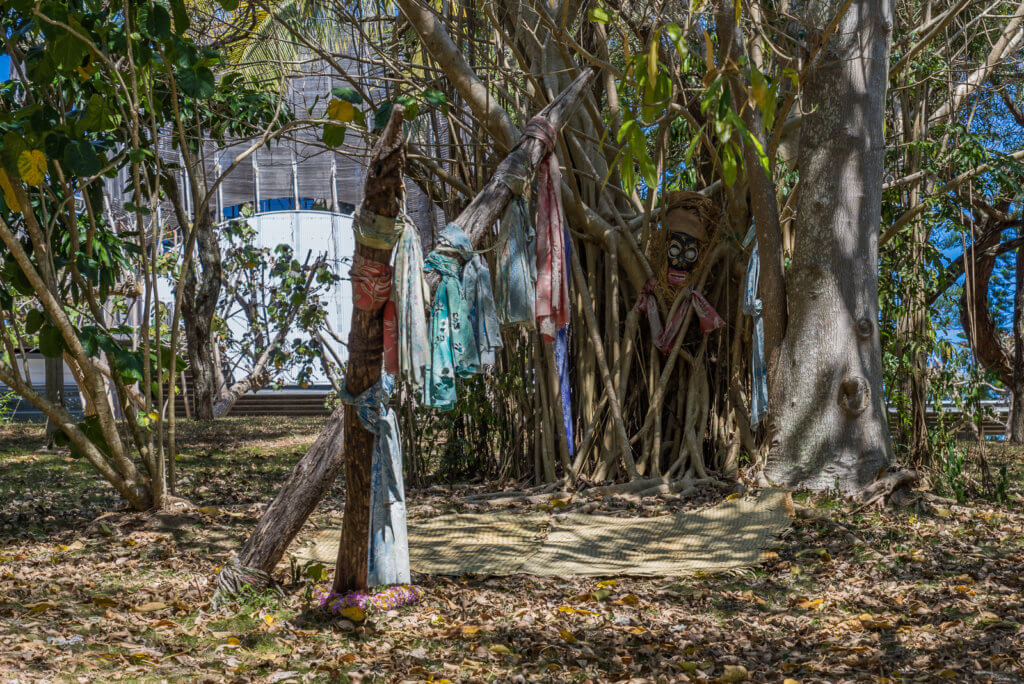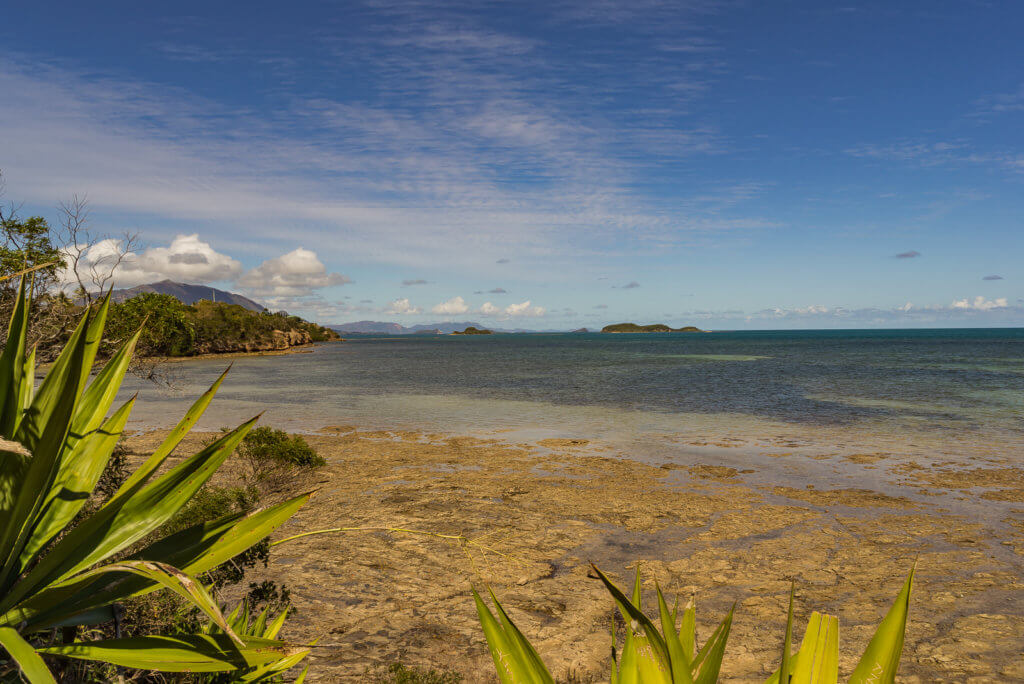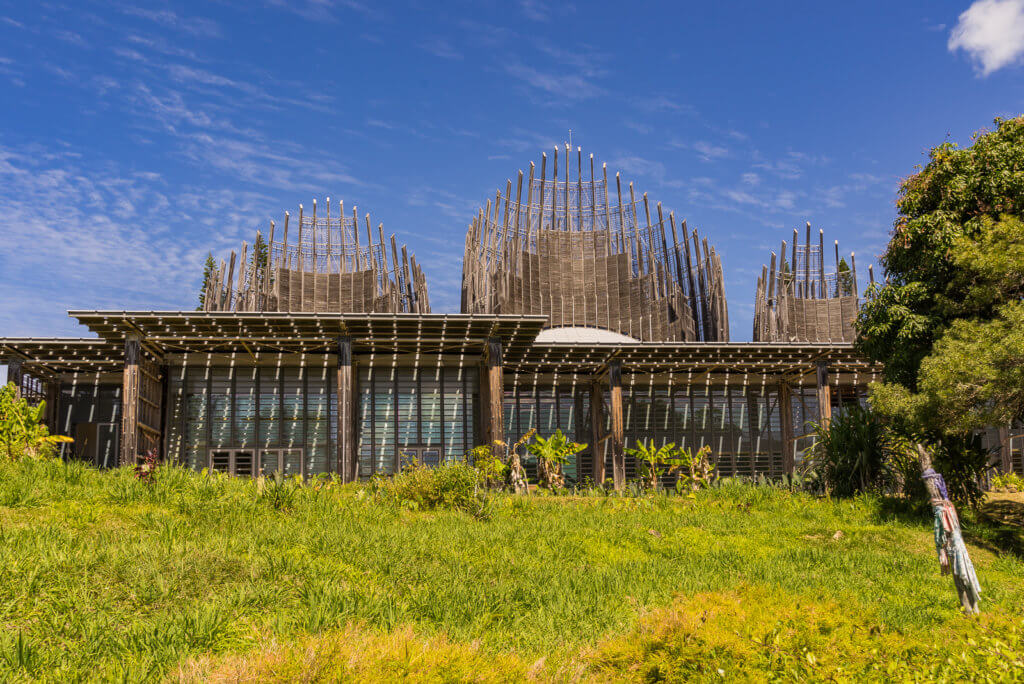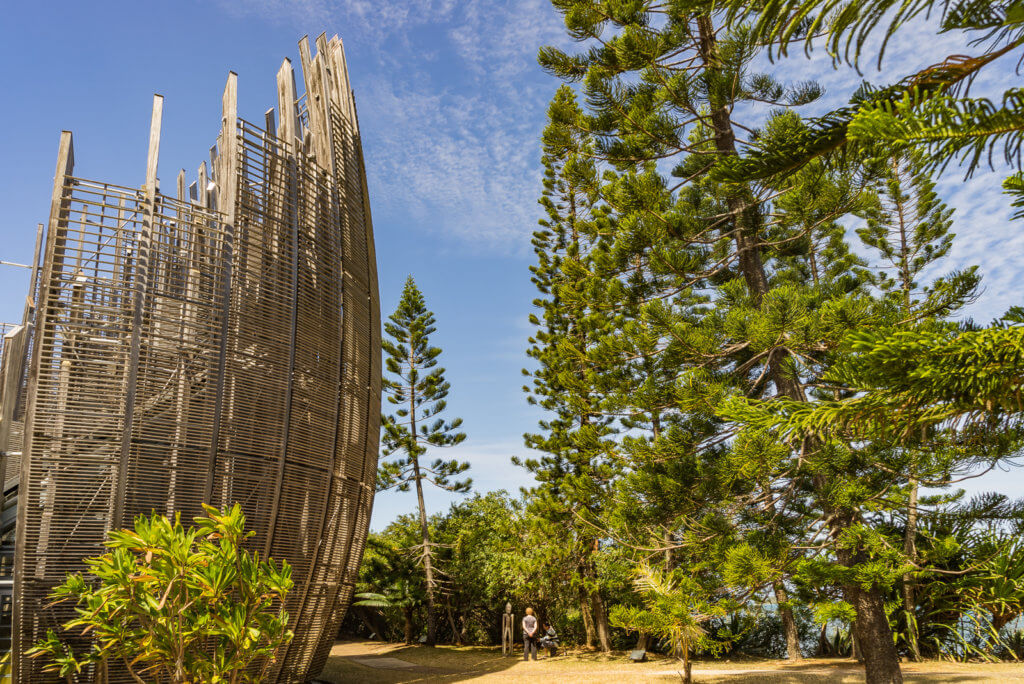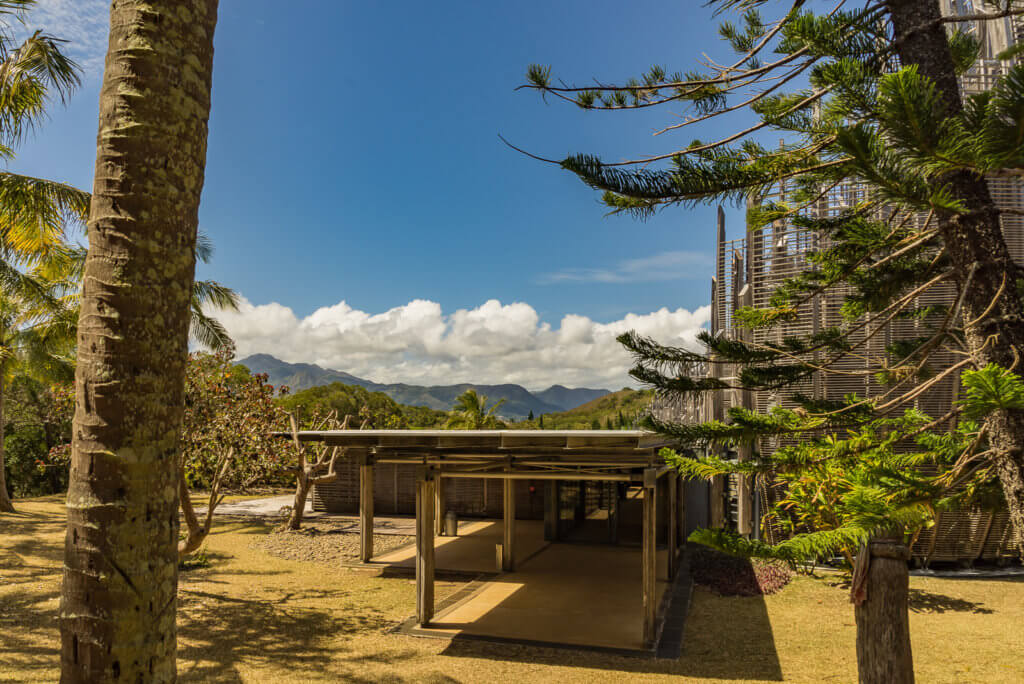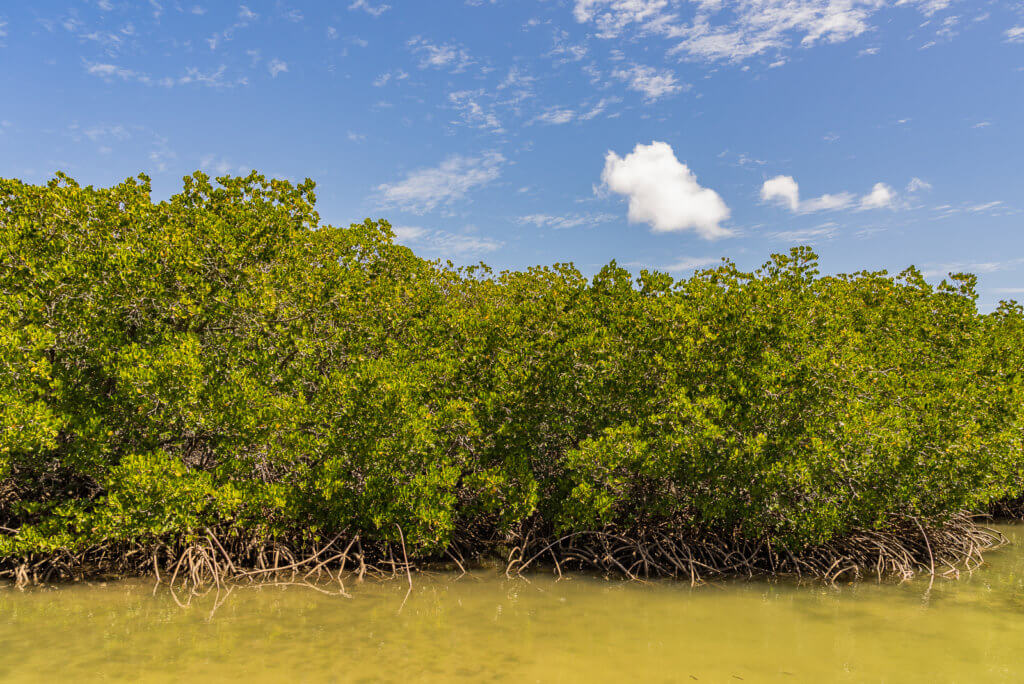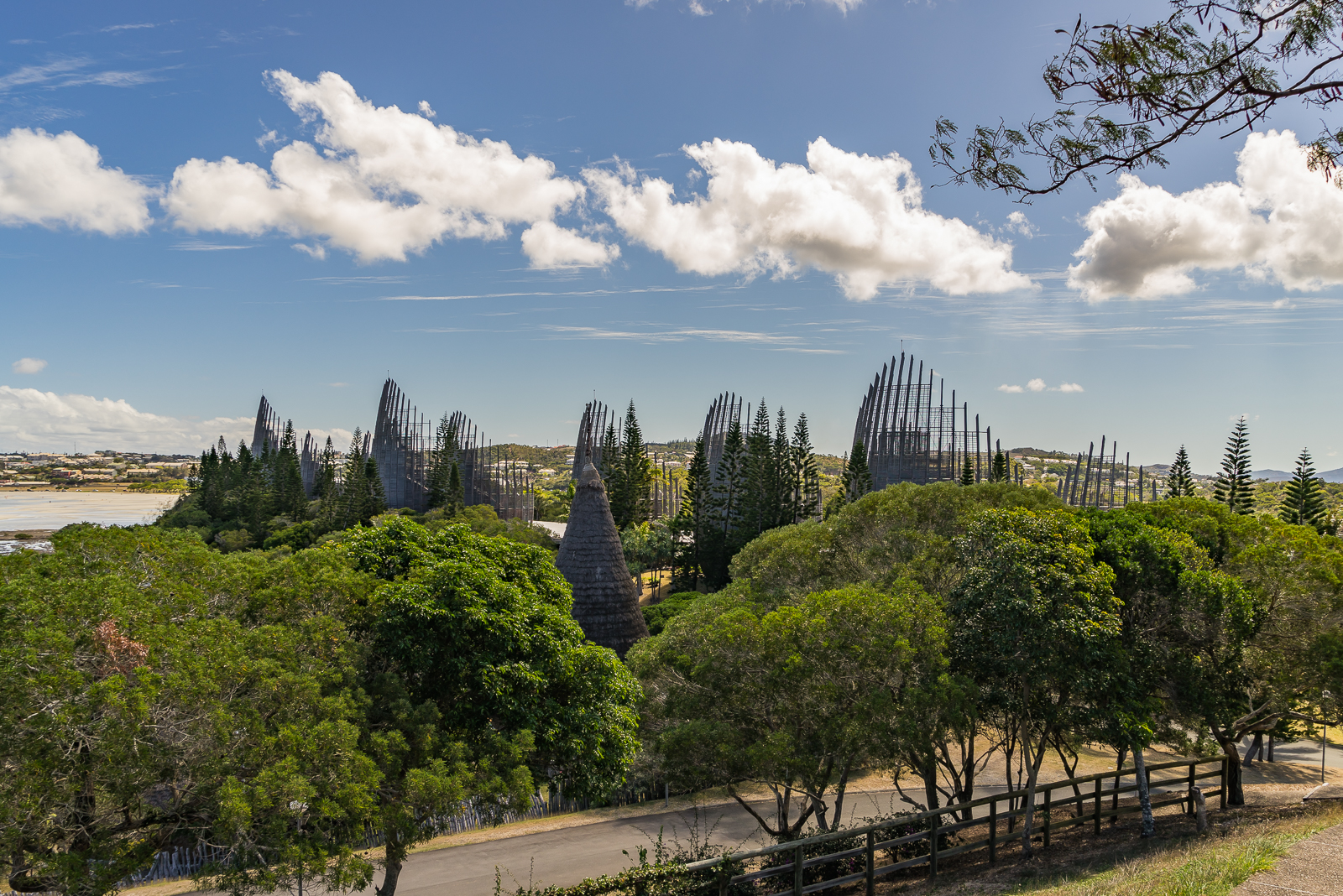 Recommendations
If you are stuck at the airport, these are two great alternatives to sitting there. I would not go out of your way to visit the beach, unless you love watching airplanes.
Jean-Marie Tjibaou Cultural Centre is definitely worth a stop to learn more about New Caledonia. You could spend two hours or six depending upon your pace. We spend about two and a half hours with a stop at the cafe. During that time, we were able to see all of the grounds and took a quick pass through the educational center.