I LOVE good poke. And as you'll recall, BuzzFeed rated Ahi Assassins is currently at the top of my list. But recently I tried the relatively new Off the Hook Poke Market, which is making me re-think my current rankings.
Location
Now, before I get into the poke, let's talk location. Off the Hook Poke Market is in the Manoa area of Honolulu. It shares a building with Starbucks on East Manoa Road, right across the street from Manoa Marketplace.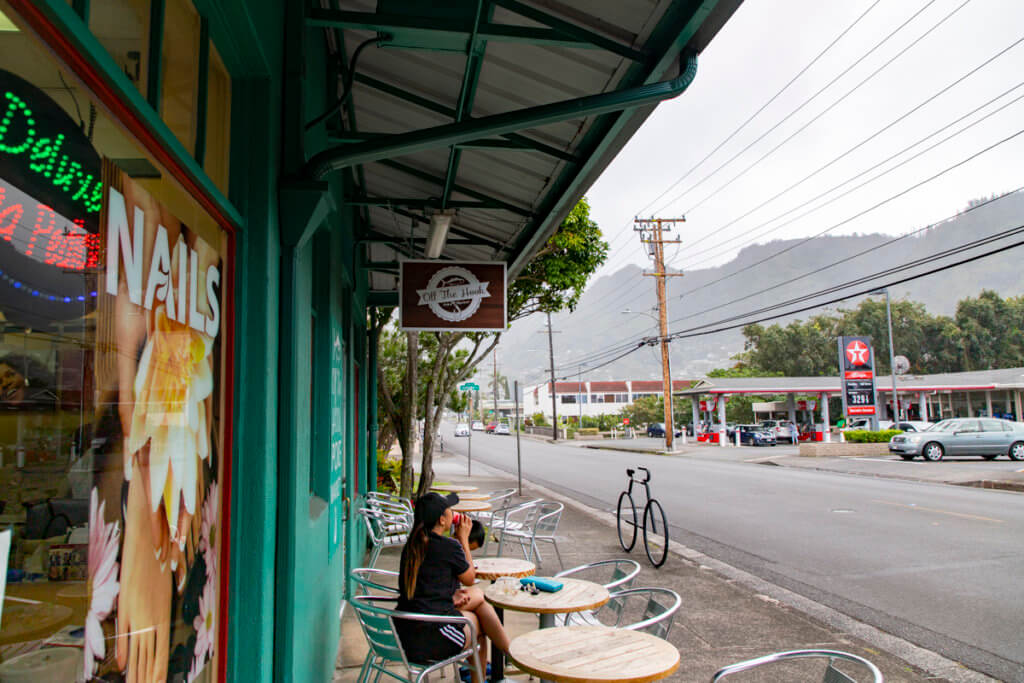 Parking is available in a tiny lot out back, but it's difficult to maneuver in and almost always filled. You could also park across the street at the Marketplace as I've seen countless others do, but you do so at your own risk. They do have the right to tow, though I doubt they will, as you'll be in and out of Off the Hook pretty quickly.
Service
Just as the parking lot out back, Off the Hook Poke Market is a tiny shop, though they make efficient use of their space. It's counter service here, so to order, you head up to the counter, tell them what you want, they ring you up, and you're on your way. There is, however, a few tables inside and outside for you to sit and enjoy then and there. And service overall is excellent. All the employees are very friendly, patient (despite the chaos), and speedy.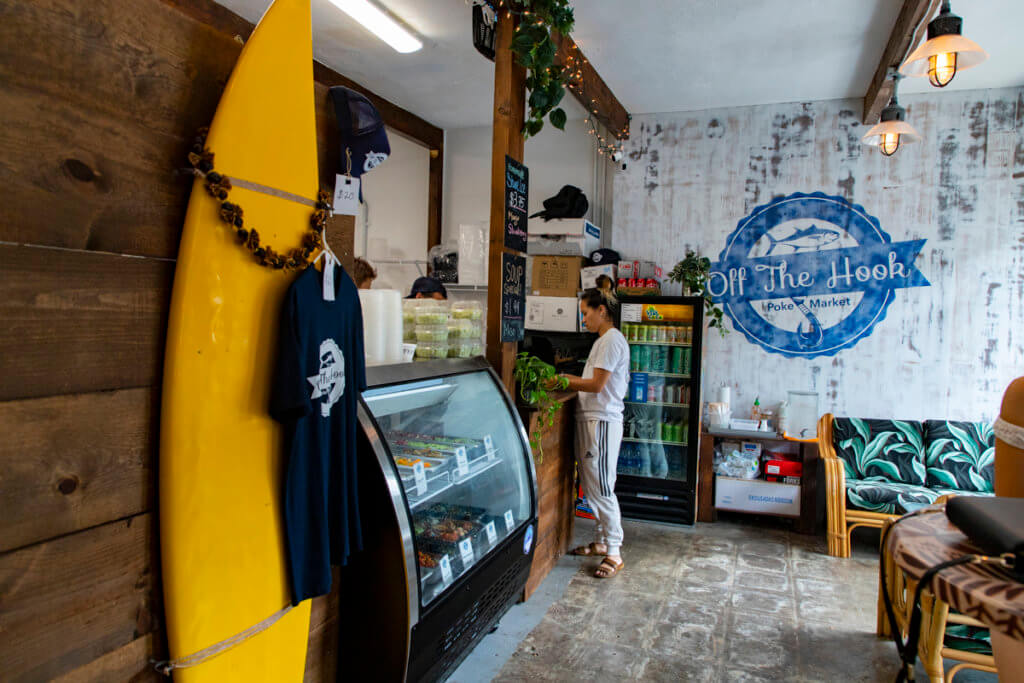 The Poke
At Off the Hooke Poke Market, you'll find just two types of poke, ahi (tuna) and tako (octopus). Both are available in a variety of styles, though there are far more ahi options than tako. That's a bit different from Ahi Assassins, as they change up the fish type based on what they catch themselves. That's not the case at Off the Hook since they don't catch their own fish. But, the fish tastes just as fresh, so it doesn't bother me.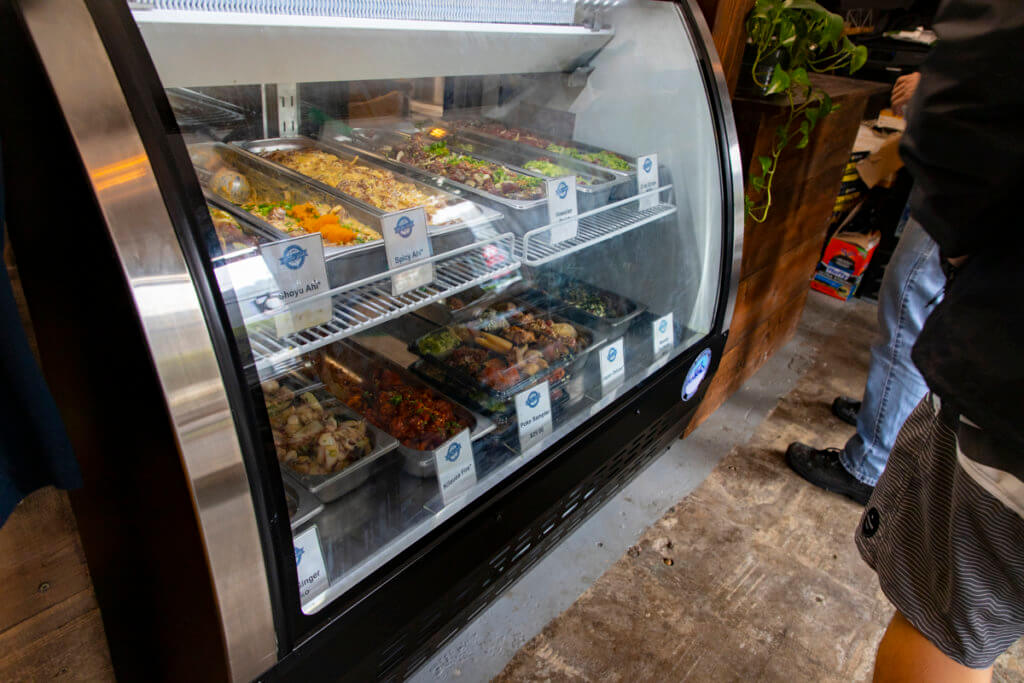 Ordering here, by the way, is a simple three-step process. Step one, choose your size; at the time of our visit, a mini came in at $10, while a regular was $12. Step two, pick your rice; plain, brown, green salad, or sushi rice for a $1 upcharge. Step three, poke time; single choice or two choices for $0.50 extra. You can also add free toppings at the register, which include green onions, masago (fish eggs), furikake, and tenkasu (tempura flakes).
How I Order
For my order, I always take a regular with sushi rice and two choices. Why sushi rice and not traditional white rice? Because I hate how the cold poke gets slapped onto hot rice and creates this weird temperature gradient. So I get the sushi rice to ensure I don't have that issue.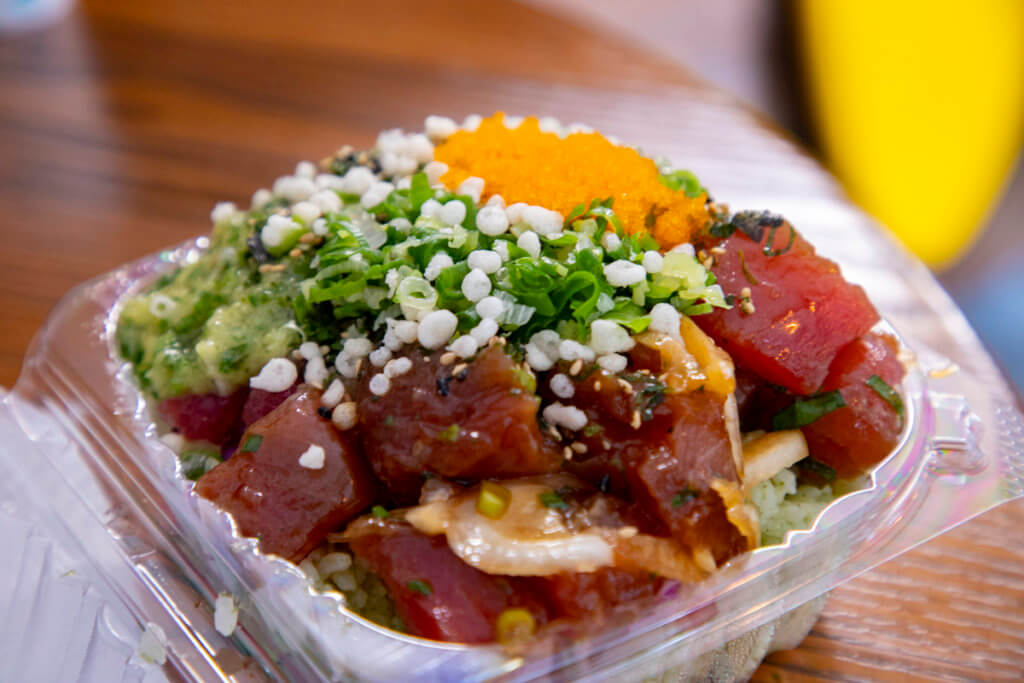 As for the poke, I've gotten into the habit of ordering the shoyu poke and the cold ginger poke. Usually, I'm a fan of Hawaiian-style poke, but the version here is a little too spicy for my liking. And while I'm not usually a big fan of shoyu poke, I love the version here for its flavor and balance. Go figure. The cold ginger, though, is something different. It's modeled after cold ginger chicken sauce and works well with the fresh cubes of ahi. And, as you can see, I go for all the optional, complimentary toppings.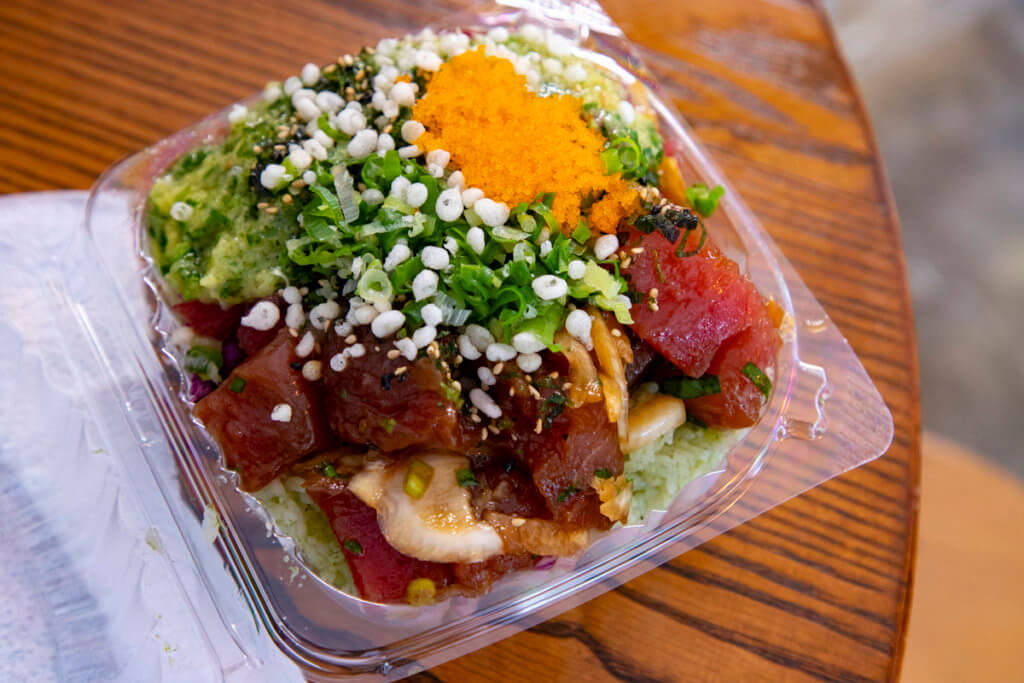 Mrs. Island Miler, on the other hand, gets the same setup as me, just with plain white rice instead. And she usually goes for the spicy varieties, with this order including the Kilauea Fire Poke and the Hawaiian.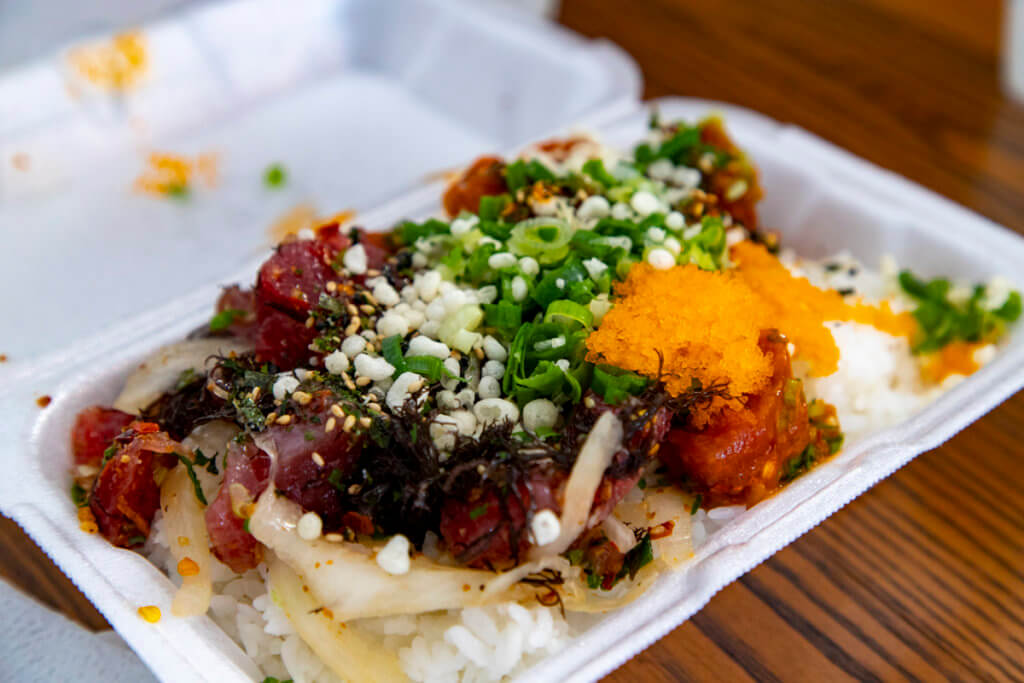 Who Does it Better?
There's no denying that Ahi Assassins makes a phenomenal poke, and they catch their own fish too. But Off the Hook Poke Market does a damn good job too. And while you might see this as a copout, I really can't choose. The two are both equally good and what it comes down to is what I'm in the mood for, and which parking situation do I want to deal with? So, at the end of the day, I encourage you to try both and draw your own conclusions.
Off the Hook Poke Market, Final Thoughts

As you can surmise from my post, Off the Hook Poke Market is one of my favorite places to grab some poke. The location is a little inconvenient for me, but it's worth it, in my opinion. Oh, and if you really can't decide what to order, you can buy a sampler plater for $25. In it, you'll get a pound of fish with all of the varieties they have available that day. Not a bad deal, if you ask me.