Mauritius, Munich, Oktoberfest, Berchtesgaden and Paris: Oktoberfest in Munich
Trip Summary: Back in January of 2012 I decided to put my frequent flyer mileage knowledge, skills and learnings to the test and book the honeymoon of our dreams for my wife and me. While it took several months for the plans to fully materialize, the result was an amazing, while not always seamless trip. This is not only a recap of the trip we took and how we got there, but also the beginning of more formal travel blogging to showcase my adventures in the United States and abroad.
This trip is summarized in the following topics:
While we had two nights in Munich, the majority of our time in the city was spent resting from our long flight from Mauritius and preparing for/participating in Oktoberfest. What a great time it was! So great that I found myself in Lederhosen, singing songs with my long lost ancestors and enjoying quite possibly the most entertaining game in existence.
Let's start with the first mission of the trip, and that was to find some traditional German clothing to wear to Oktoberfest. Using Yelp, I was able to find a clothing store within walking distance of the Hilton Munich City.
During my 10 minute walk I noticed a beautiful church hiding behind some trees.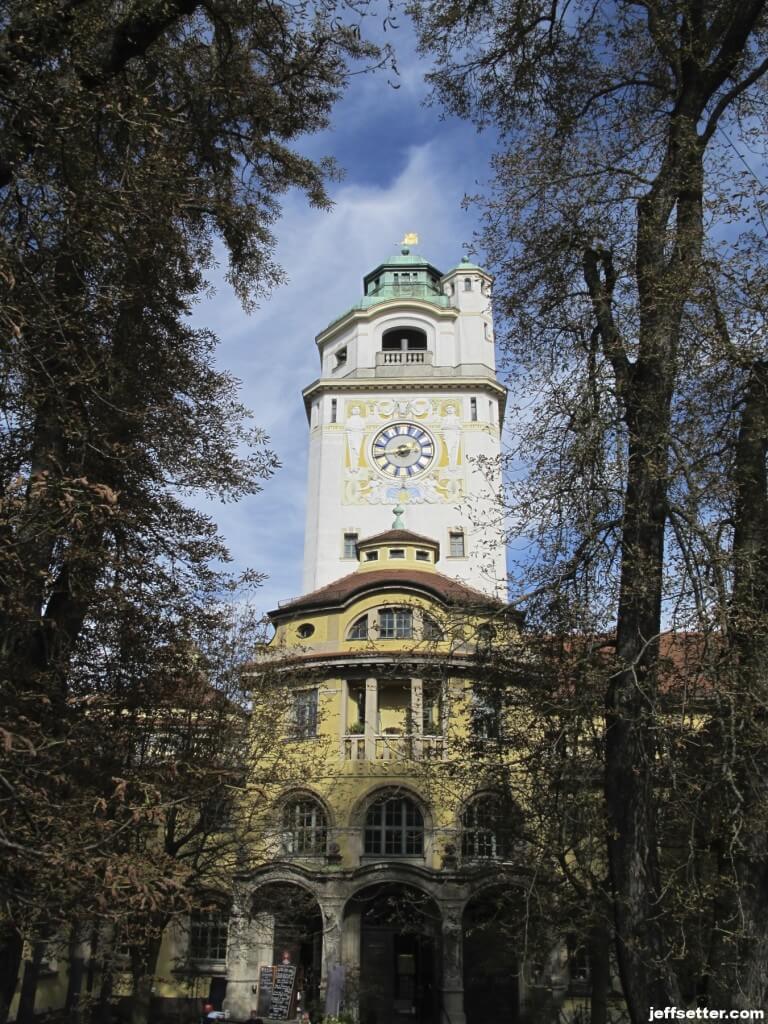 Next, I stopped at at the Kleidermarket to pick up some "discounted"/previously used Lederhosen. After much confusion, I learned that there was really no used options in the store and everything was full price. It was very expensive and pained me to pay over 200 Euro for an outfit I will likely only wear a few times in my life. But when in Munich!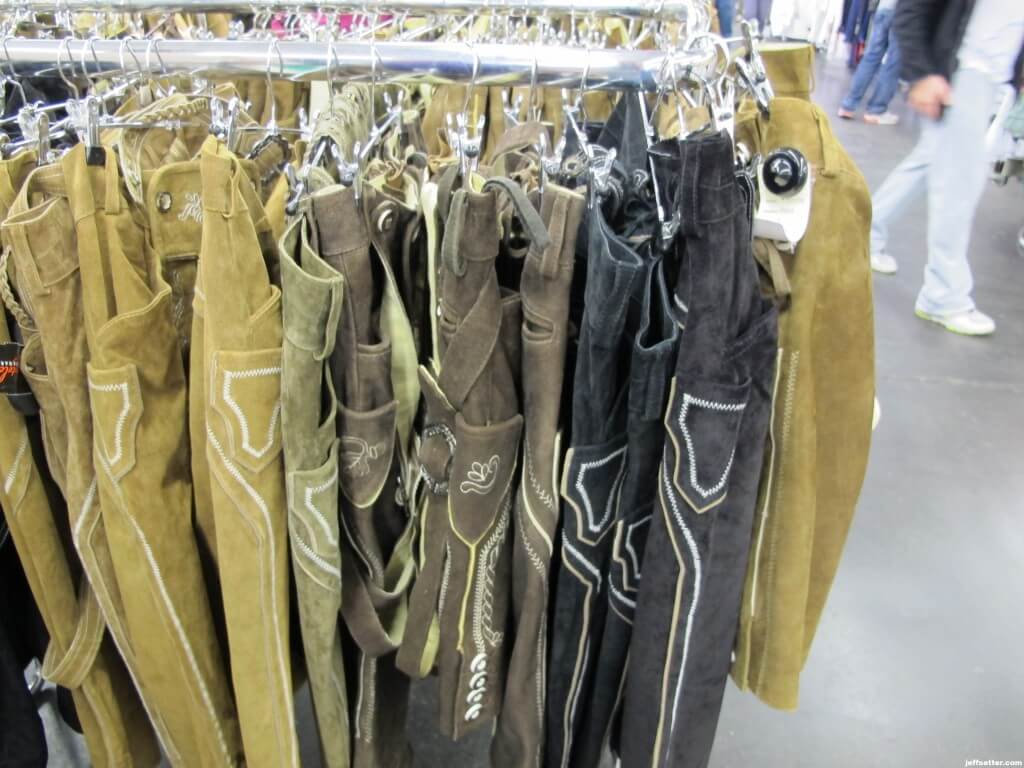 From there it was time to get to the Oktoberfest grounds. On our way we passed a police van that was pacifying the crowd by bumping music for all to enjoy.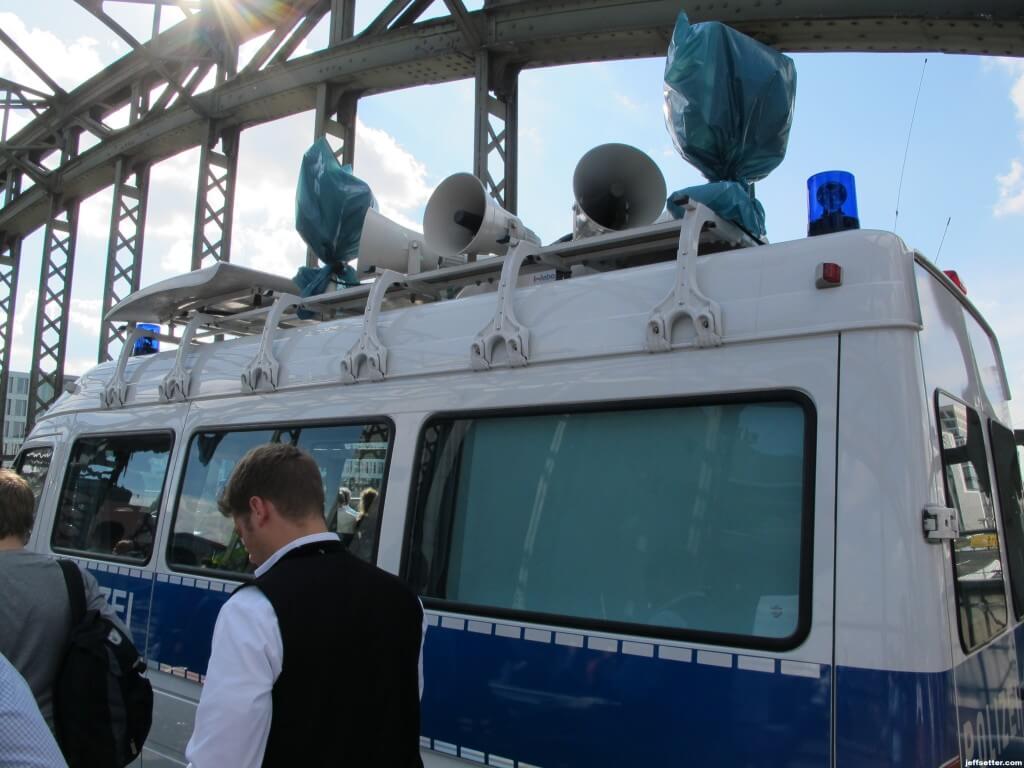 We made it to our tent, the Hippodrom, which is actually the first tent you see as you enter the grounds.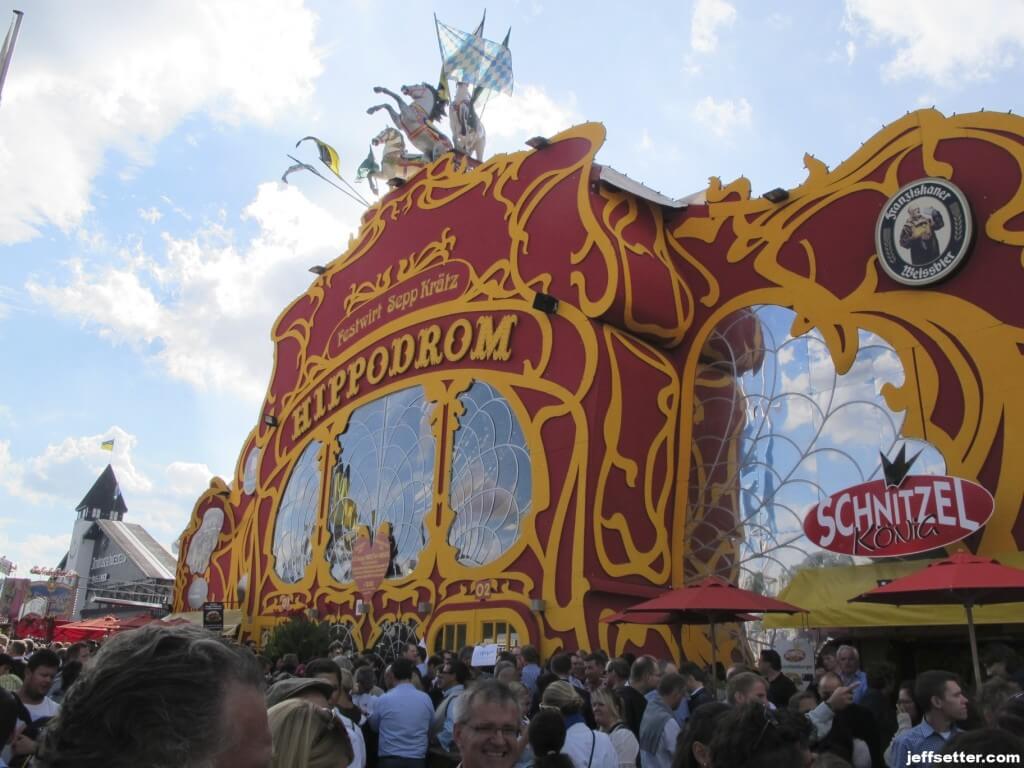 Right as you walk in, you see some great bier steins for purchase.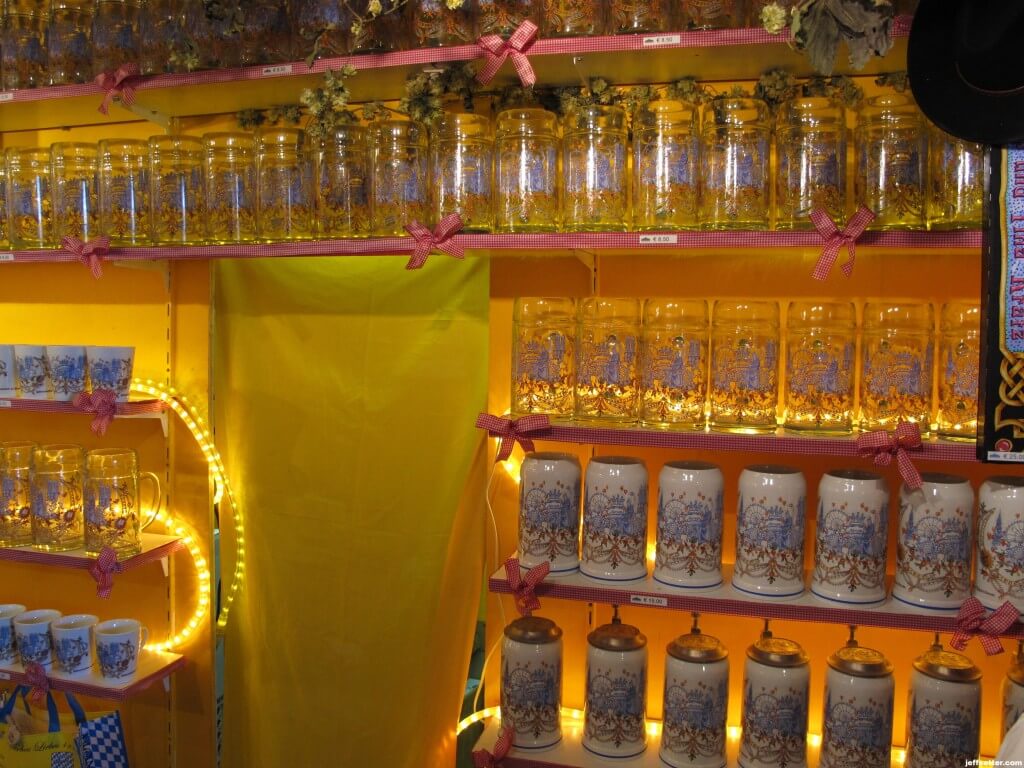 We were fortunate to have tickets for the event, so we had a table overlooking the entire Oktoberfest crowd, complete with a fantastic food spread.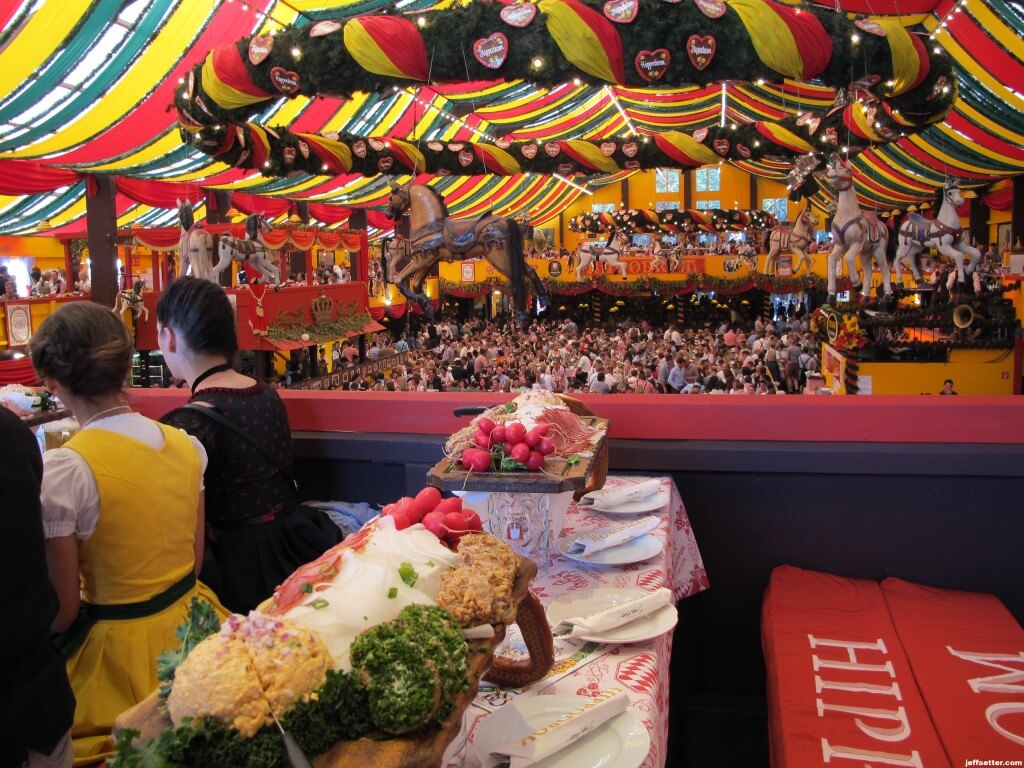 There were thousands of people in just this one tent.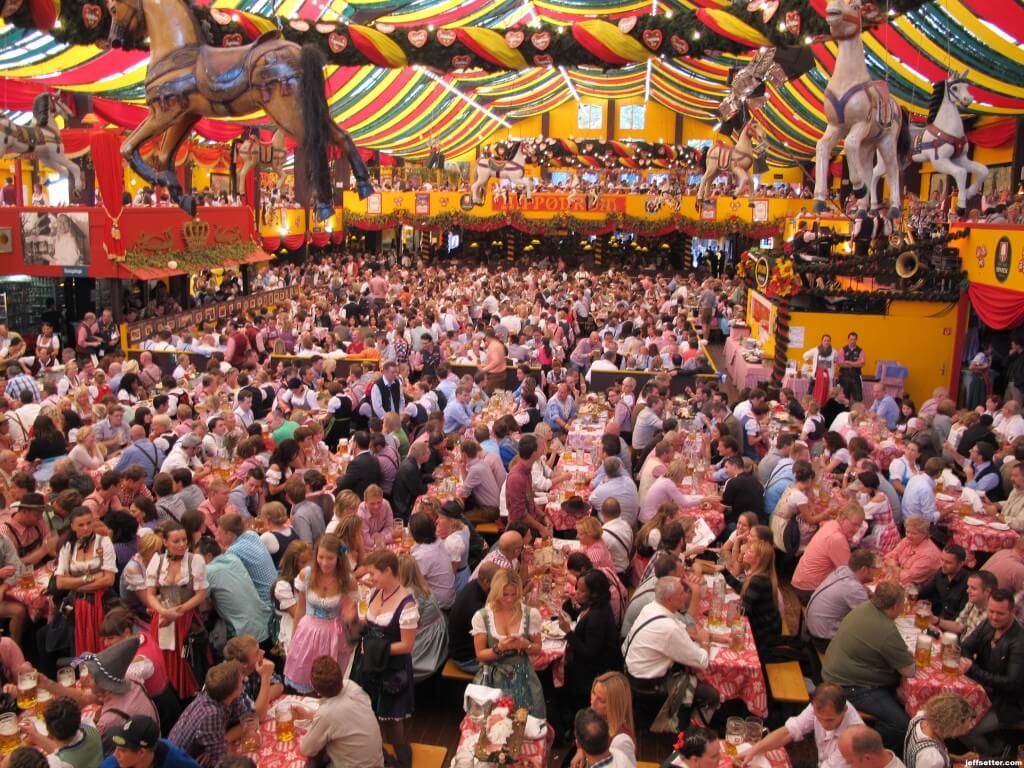 On our way out we noticed a fun church peering through the windows of the Hippodrom. These costumes look cool.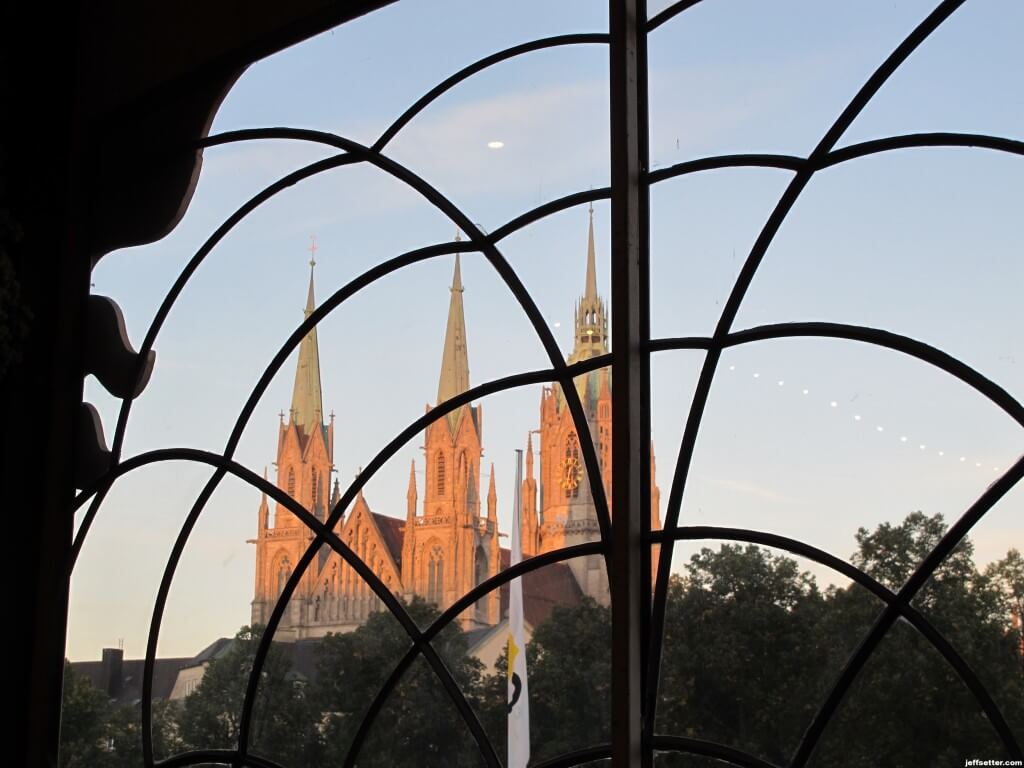 To round out the night, we had some food and fun at a place with a Hofbrau sign outside (but I'm not sure if it's the famed Hofbrau house or not).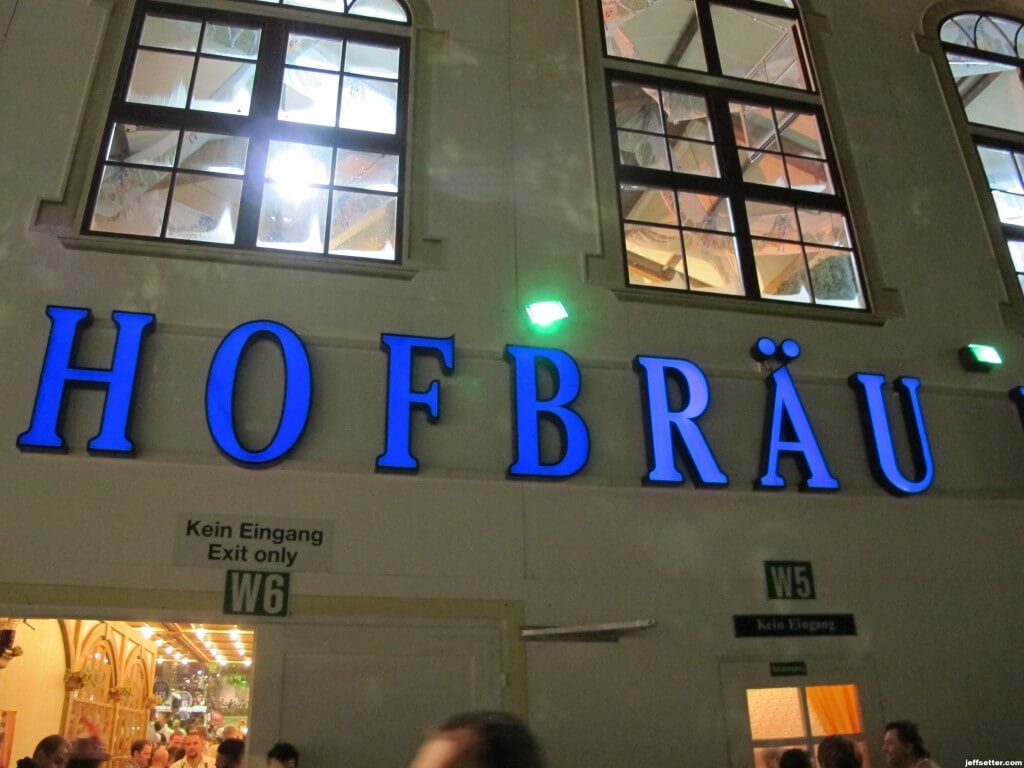 There were many more fun things that happened that night that pictures can't do it justice. The first was going on some of the fun rides in the Oktoberfest grounds (my favorite being the High Voltage ride).
The second was watching this incredible game of German youths trying to stay attached to the center of a spinning floor disk as others tried to knock them off. It was hilarious! Imagine 50 young Germans jumping onto a spinning pie and trying to hold on as it gets faster and faster. Before too long they are thrown off the disc until there are only 1-2 people left. This is when they throw ropes, a giant apple and an arsenal of other obstacles at them. It is hilarious!
The next day we were a little slow moving and we decided to see some tourist sites before lunch. I had been told to visit Asamkirche by friends and I definitely was not disappointed. It is a beautiful church stuffed into a tiny building.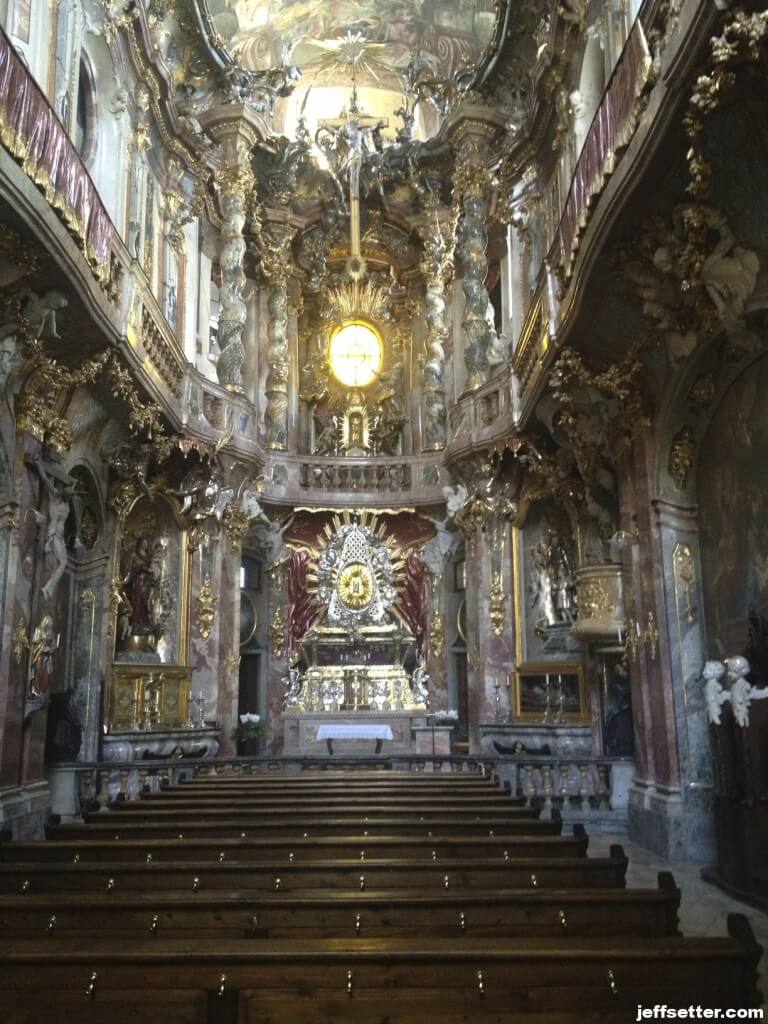 For lunch we had weinerschnitzel and some fantastic cheese spaetzel.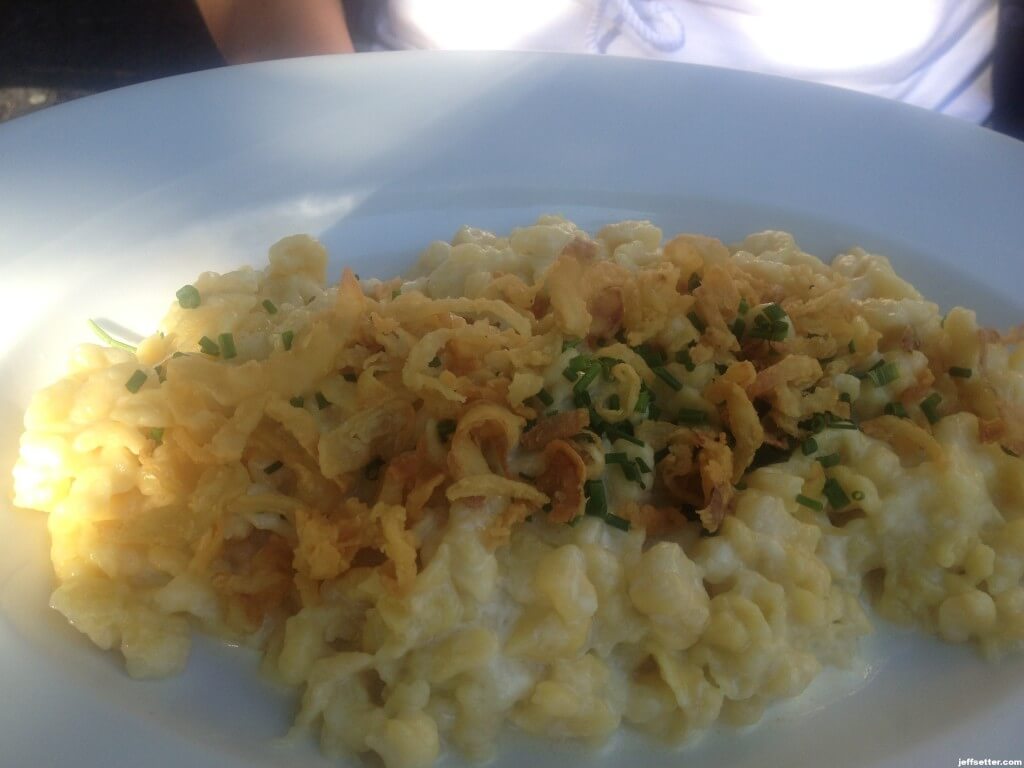 The second night was a lot more laid back, with food and beverage enjoyed at Augustiner Keller, a 5,000 seat beer garden and one of the oldest in Munich. It was a little chilly outside of the tents, so we didn't stay very long.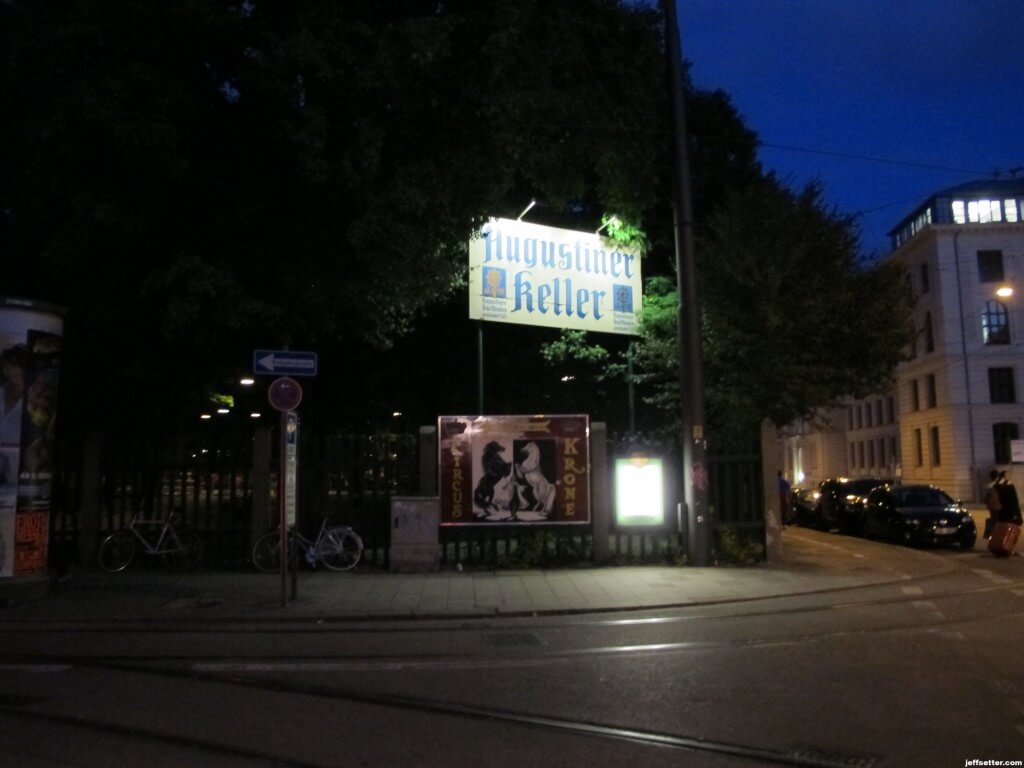 It was funny watching the cleanup crew at the venue – they had their work cut out for them with hundreds of bier steins to pick up.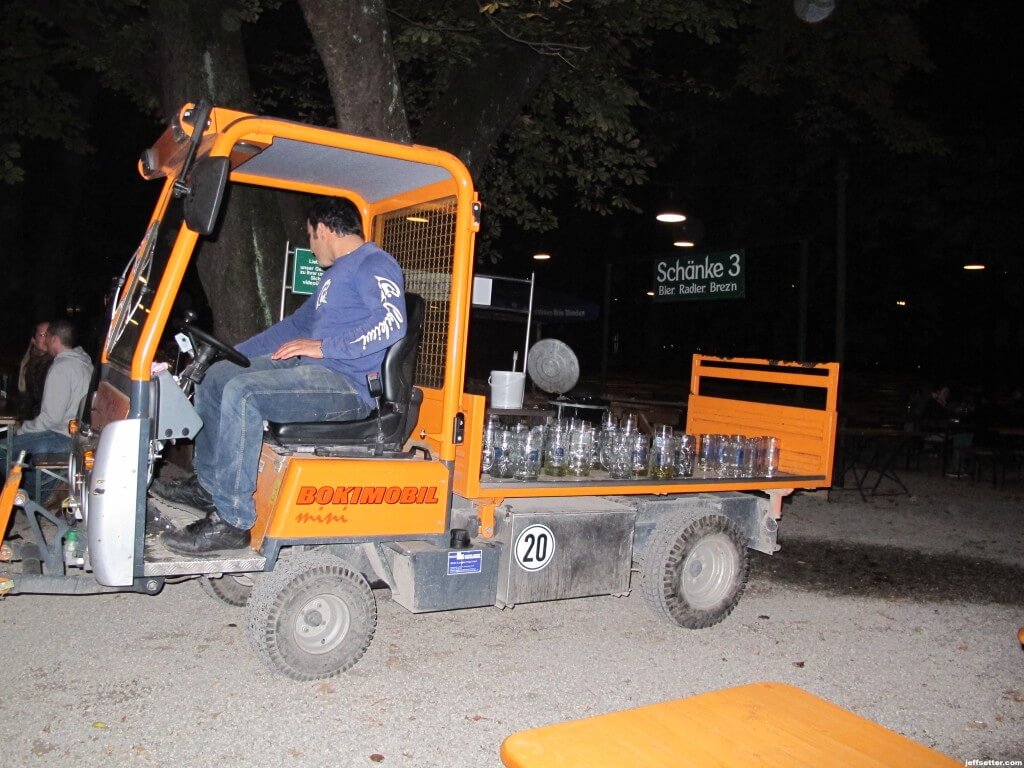 On our last morning in town we checked out a few sights that we had missed – specifically the hourly display on the Glockenspiel clock tower. I will try to add a video of this in the future.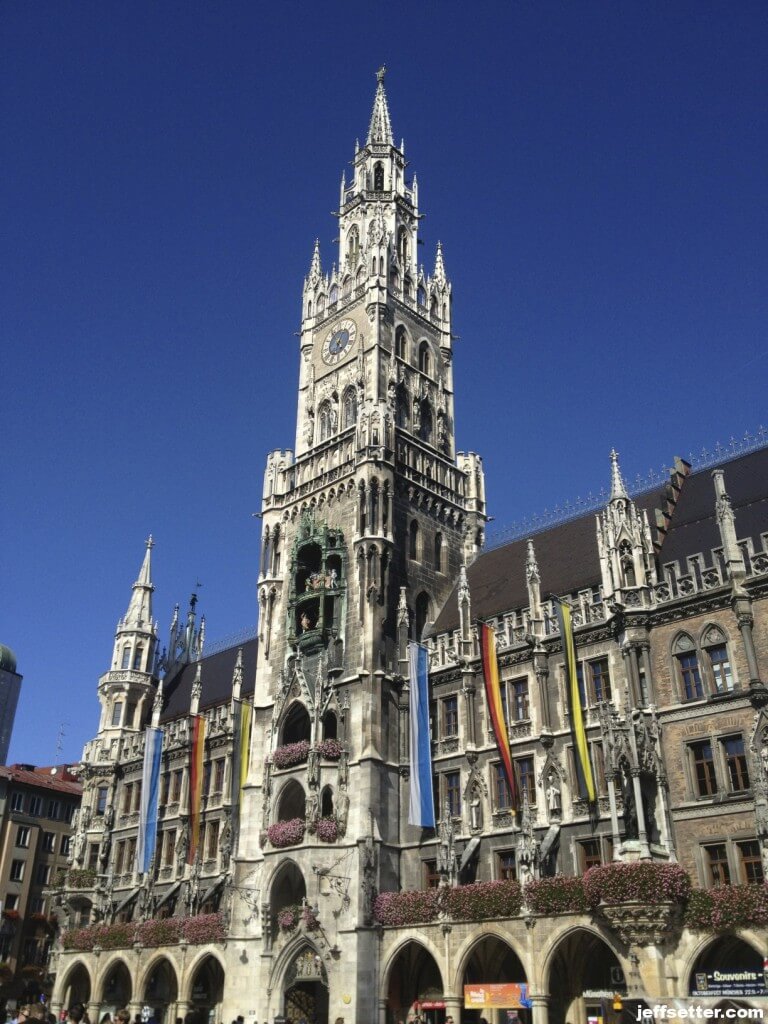 Then it was time to pick up our rental car for our next adventure.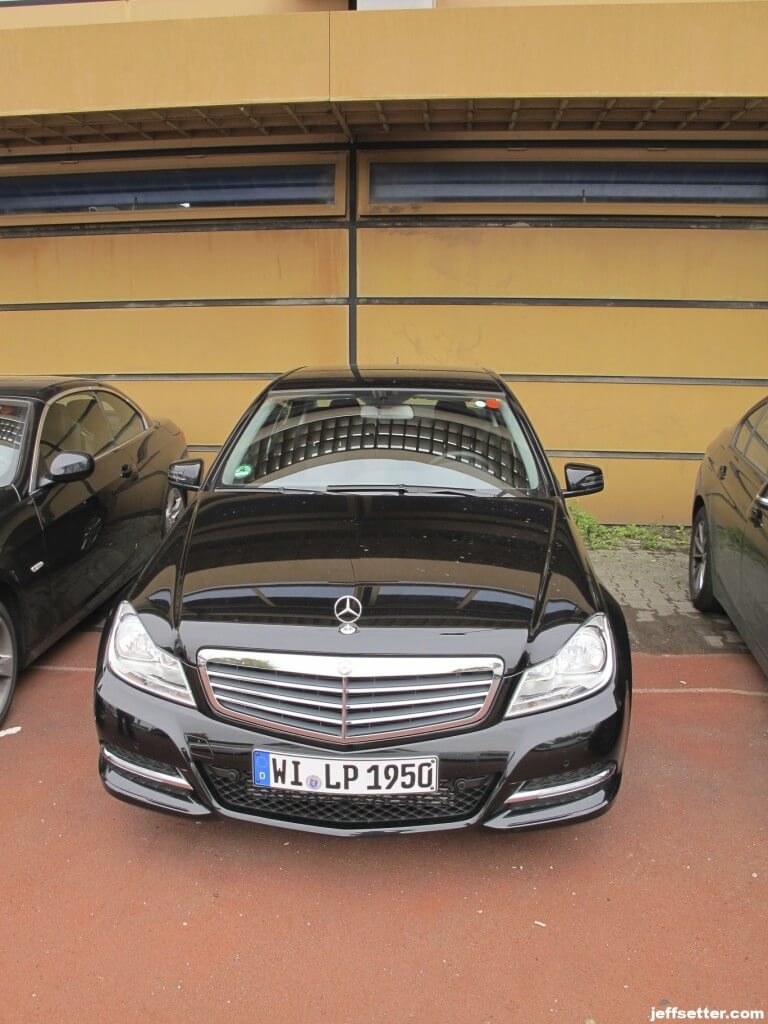 Next stop? Berchtesgaden!