After hour poke adventure, Mrs. Island Miler and I still had a few hours to kill before our flight home. So, I decided to go check out Kona's Ola Brew and One Aloha Shave Ice Company.
Ola Brew
I'm no beer drinker. What I do like, though, is cider. Fortunately for me, Ola Brew is one of the few places in Hawaii that makes cider. So, with time to kill, I decided to pop in.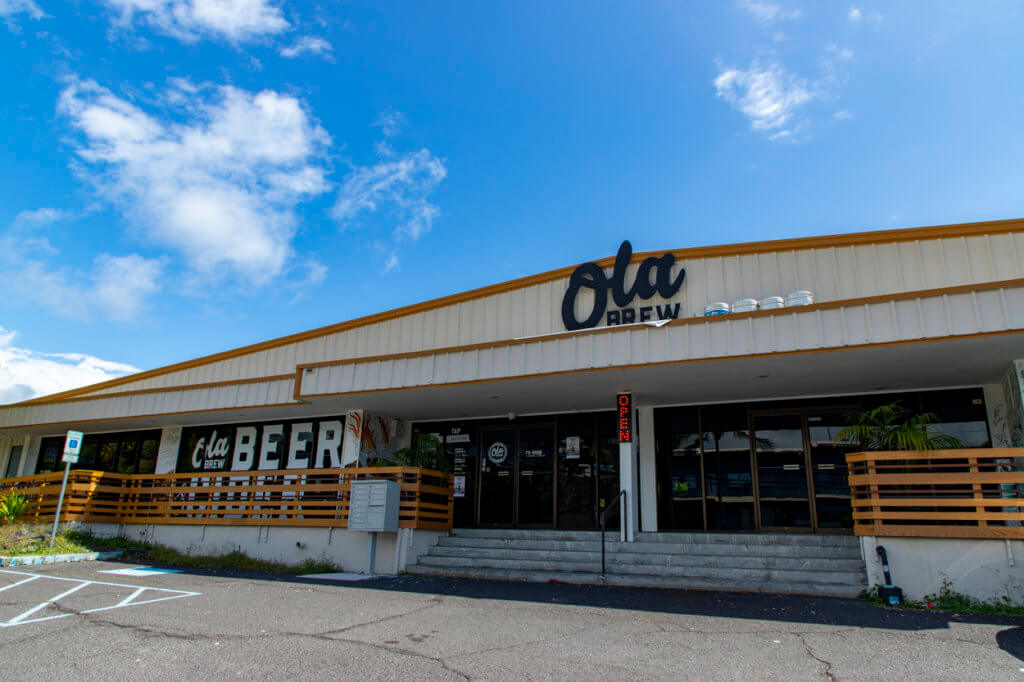 Located in the heart of Kona's commercial district, Ola Brew is both a brewery and a taproom. Parking is limited on-site, though street parking is available.
We didn't do a tour during our time at Ola, but I did order a cider flight.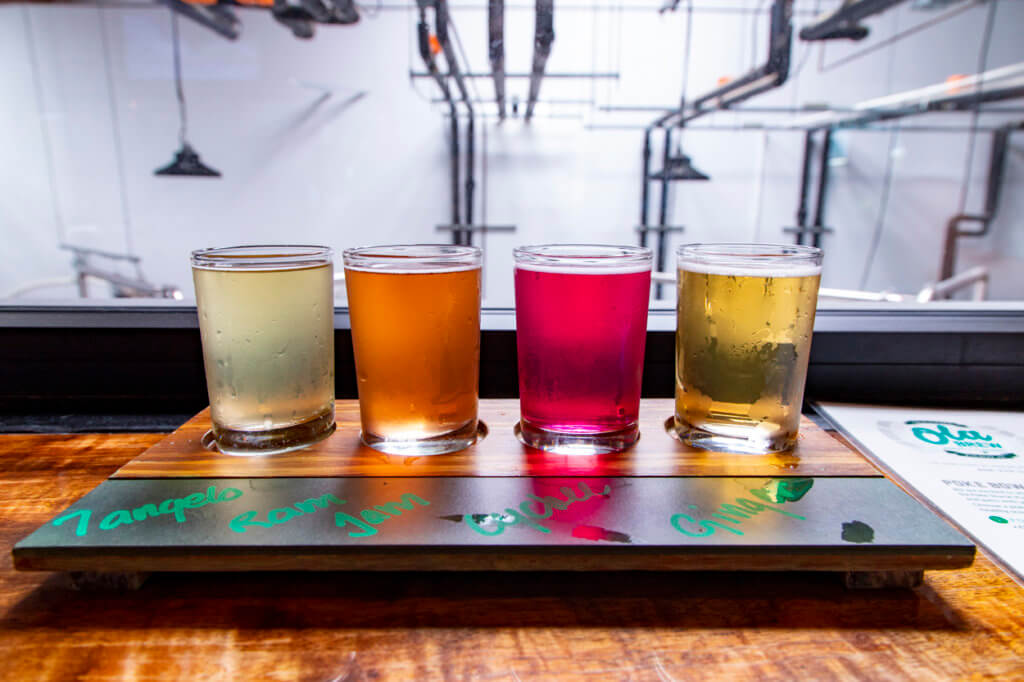 As you can see, I tried the Tangelo, Rambutan-Jabuticaba, Lychee-Dragon Fruit, and Ginger ciders. Now, despite their drastically different and vibrant looks, I thought all the ciders tasted a bit too similar. The ginger was the one that had a pronouncedly different flavor to me. But, perhaps that's because the ciders were a bit too dry for my taste? Not that I like sugary sweet cider, but these felt too dry. So much so that maybe it killed the flavor? This is all personal preference, though. Ola does make high-quality stuff!
One Aloha Shave Ice Company
Despite the disappointment of Ola Brew ciders for me, I found redemption in One Aloha Shave Ice Company.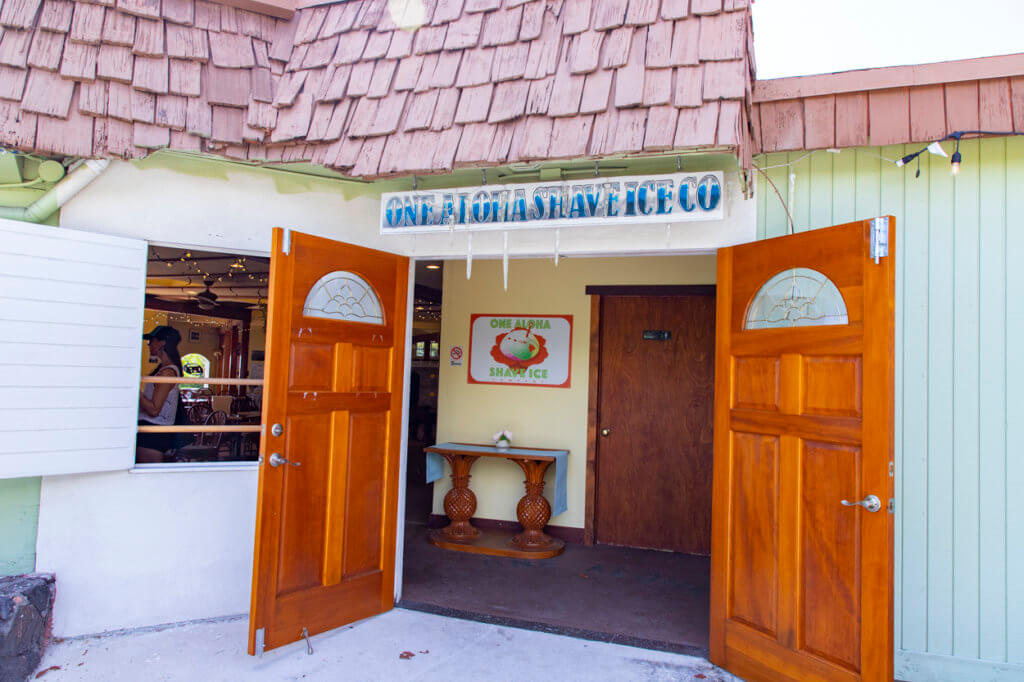 Billing themselves as an organic shave ice producer, One Aloha Shave Ice is exactly the kind of place I MUST visit. Not quite because it's organic, but because I love all-natural shave ice. To me, it's WAY better than the artificially flavored stuff.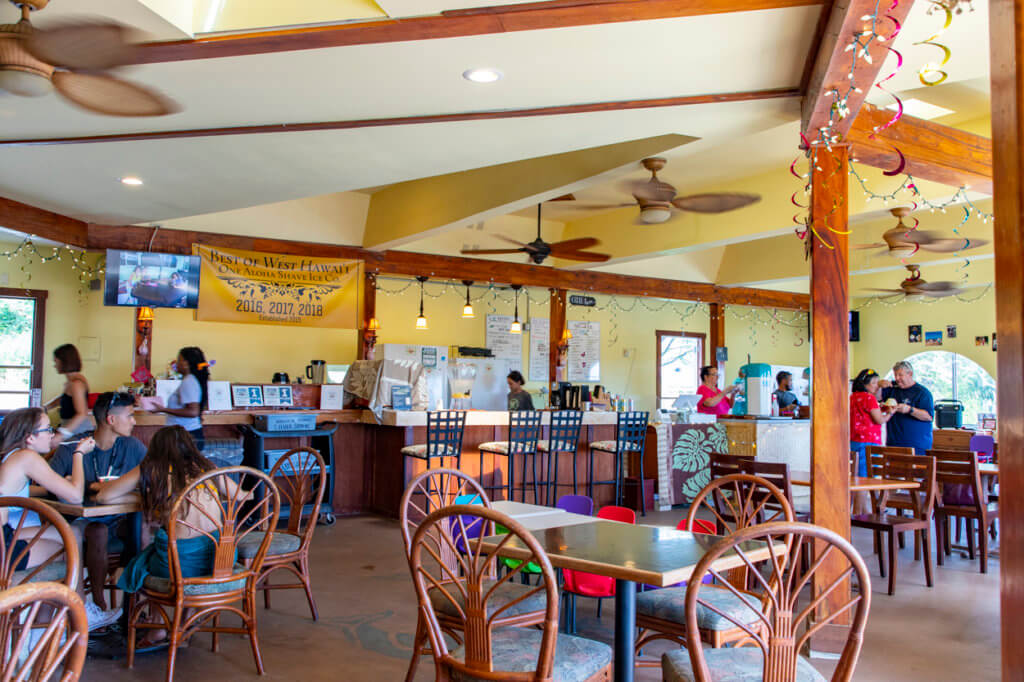 Much to my surprise, One Aloha produces over two dozen different flavors. And, the fantastically friendly staff is more than willing to help you decide what to get and in what combinations. Especially since you can choose from a variety of pre-selected combos or make your own.
Mrs. Island Miler and I both ordered our own bowls of shave ice, of which you can top with three flavors of your choice. For her's, Mrs. Island Miler got raspberry, Tahitian Lime, and lilikoi.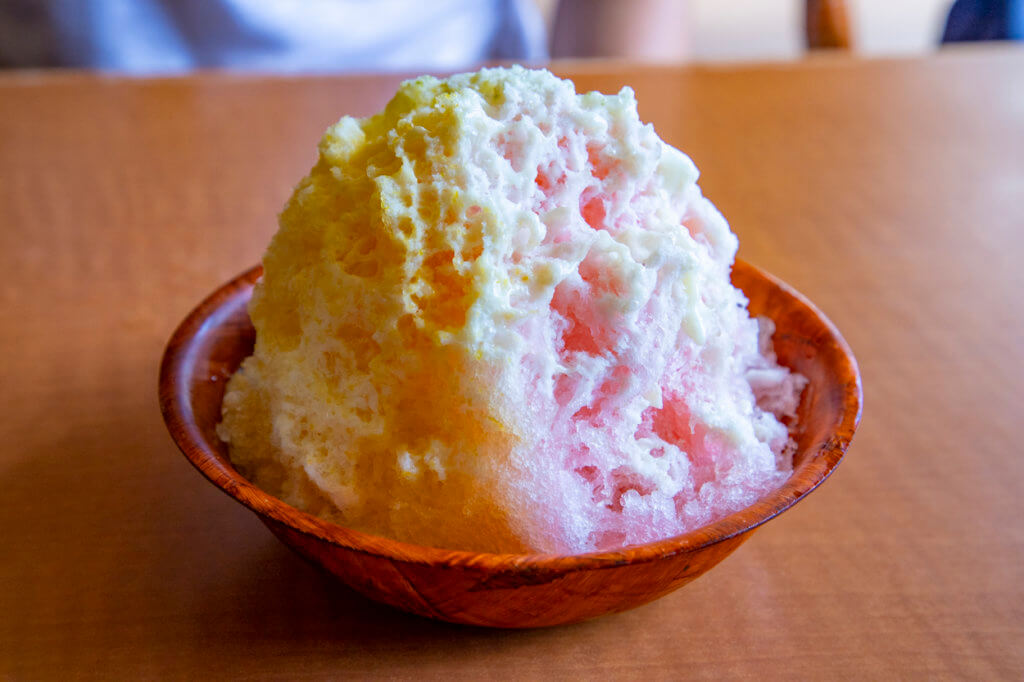 Me? I went with Mango, guava, and lilikoi.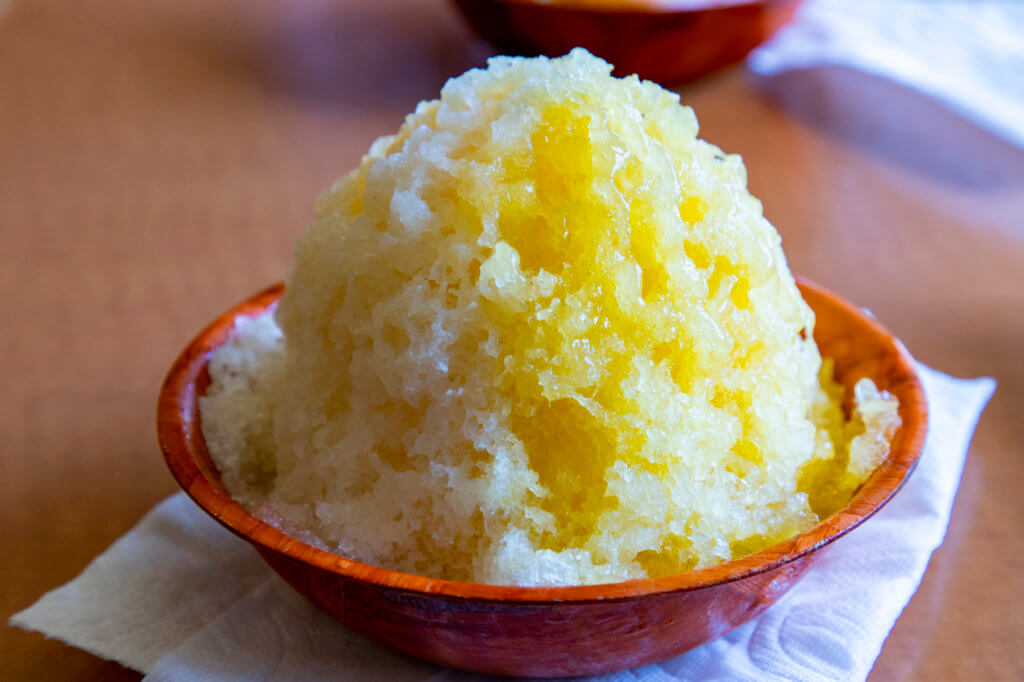 All the flavors we had were good. They're true to the fruit from which they came and are much more pronounced than other similar places like House of Pure Aloha. Oh, and even better, none of the flavors were overly syrupy or sweet. The ones we tried, anyway, were nicely balanced. This is shave ice on another level.
Ola Brew + One Aloha Shave Ice Company, Final Thoughts
While I didn't care for the ciders I sampled at Ola Brew, I think that's largely due to my personal preferences. So, if you like drier ciders, by all means, give them a try! Also, I hear their beer is good, while I've become a fan of their hard seltzers made with local produce.
But, no matter what you do, definitely go give One Aloha Shave Ice a try. They're now one of my favorites in Hawaii, right up there with Island Vintage Shave Ice, Ululani Shave Ice, Waialua Shave Ice, and my dearly missed Country Shave Ice.
Big Island LUV
Ola Brew + One Aloha Shave Ice