Our final day in Portland was full of eating & shopping.  We stayed within the city and only drove to go to Salt & Straw one last time, visit some shops around the famous ice cream shop, returned the car, did some shopping, had lunch at Olympia Provisions, and did more shopping.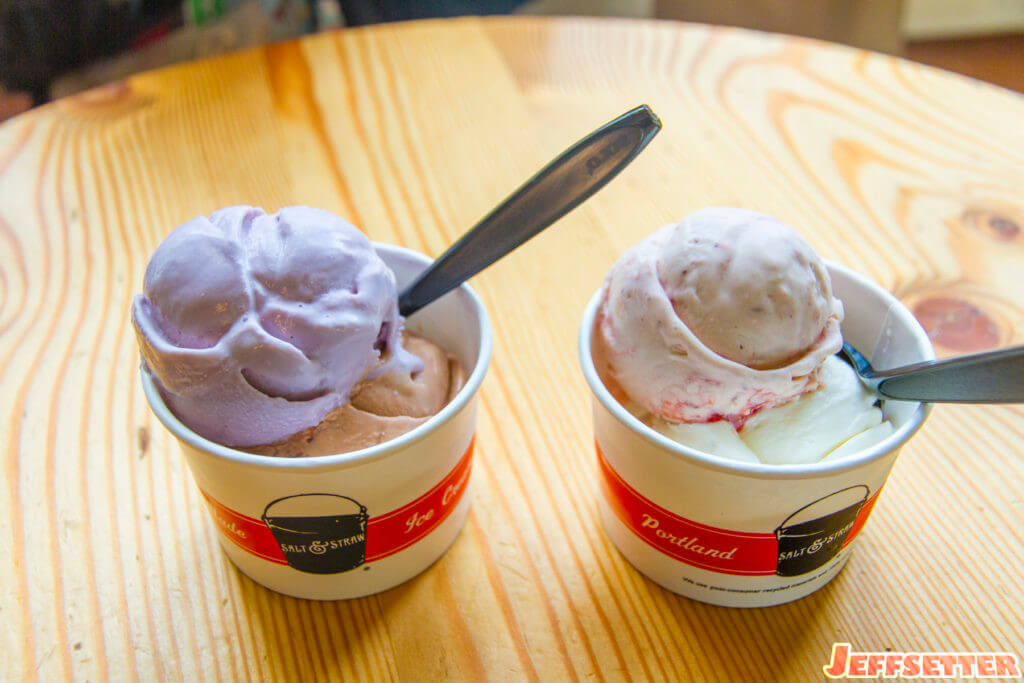 So after our Salt & Straw ice cream breakfast, we went to check out Poplanida.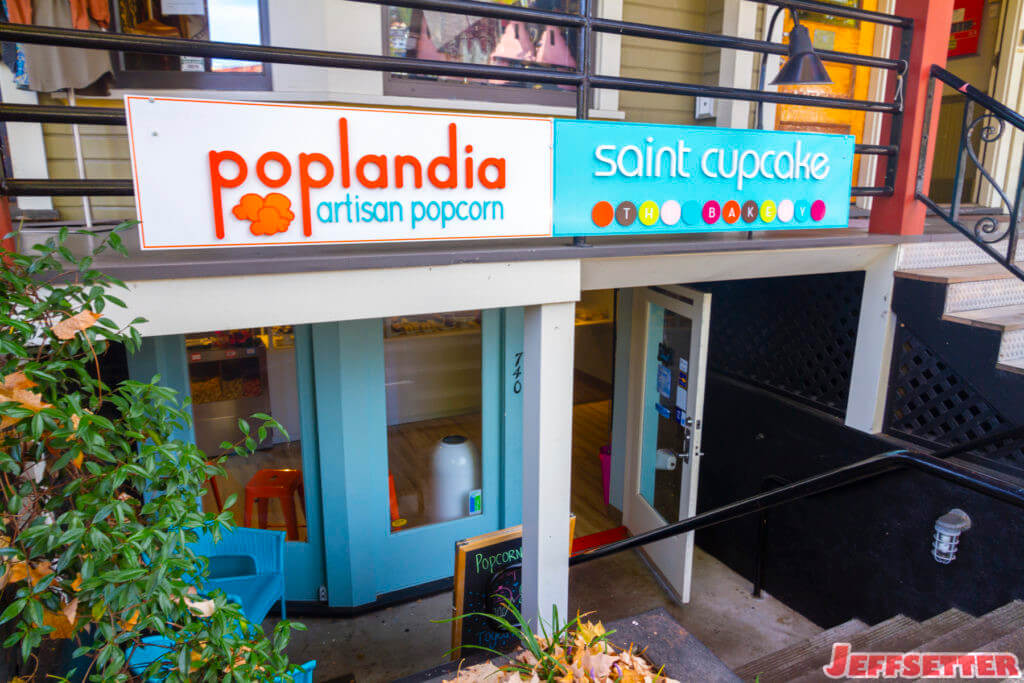 The wife loves popcorn, so it was only natural that we stop at Poplandia.  When they say artisan popcorn, they mean artisan popcorn.  The place makes some truly great popcorn, honestly some of the best I've ever had.  That seems to be a theme with this city… With the "far" locations out of the way, we dropped the Prius off at the basement dungeon Enterprise Car Rental near our hotel, and headed back out to do some shopping at Pioneer Place.  Needing to refuel ourselves, we decided to hop the TriMet bus and make our way to Southeast Portland to visit Olympia Provision SE.
We heard a lot of great things about this place and wanted to give it a try.  The restaurant itself is located in a rather industrial area and the nearest transit stops are a few blocks away.  When we entered the place was pretty empty.  Service was prompt, but was almost actively rude/unfriendly.  The hostess, the server… They all had this… ATTITUDE.  Maybe it was an off day?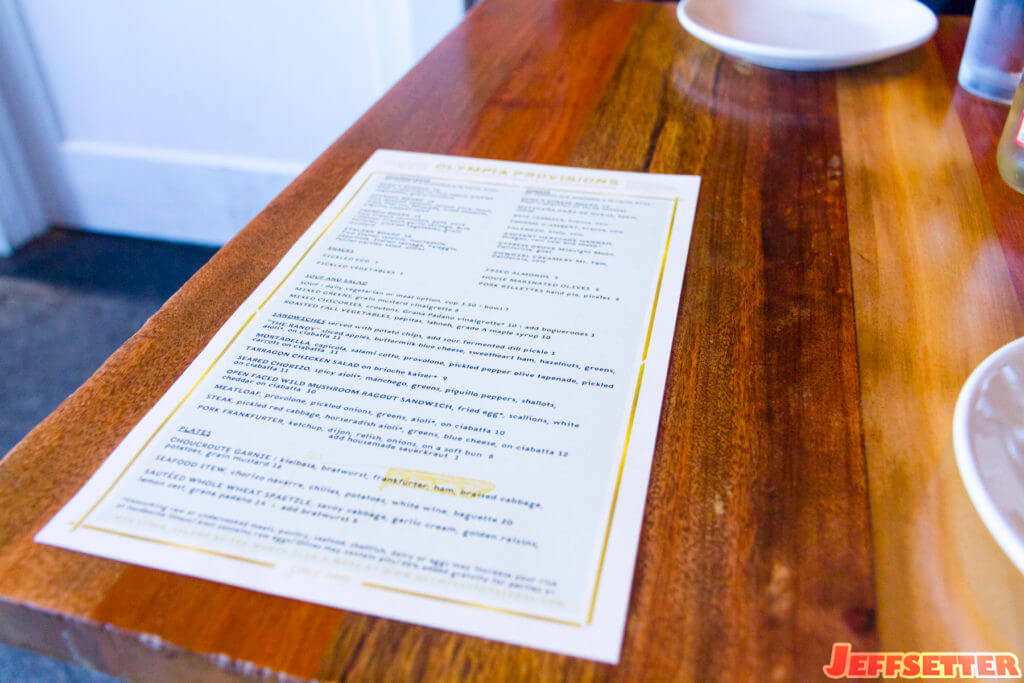 Not being terribly hungry, I ordered the Italian Charcuterie Board. Finocchiona + Nola salami, mortadella, cappicola, Italian Sausage, Taleggio, fennel + parsley salad, olives.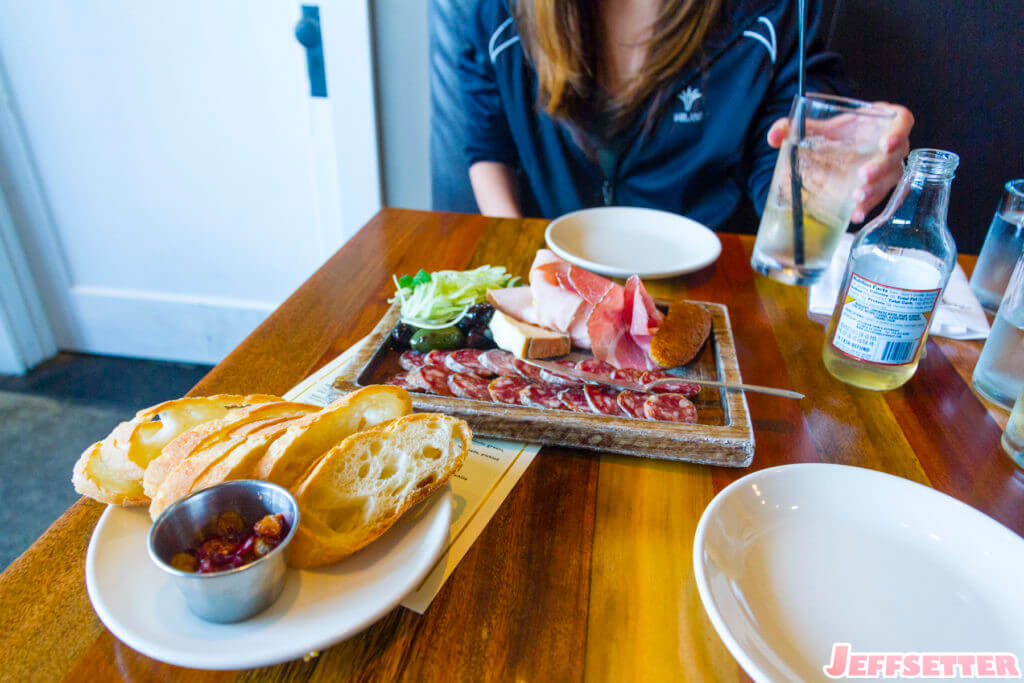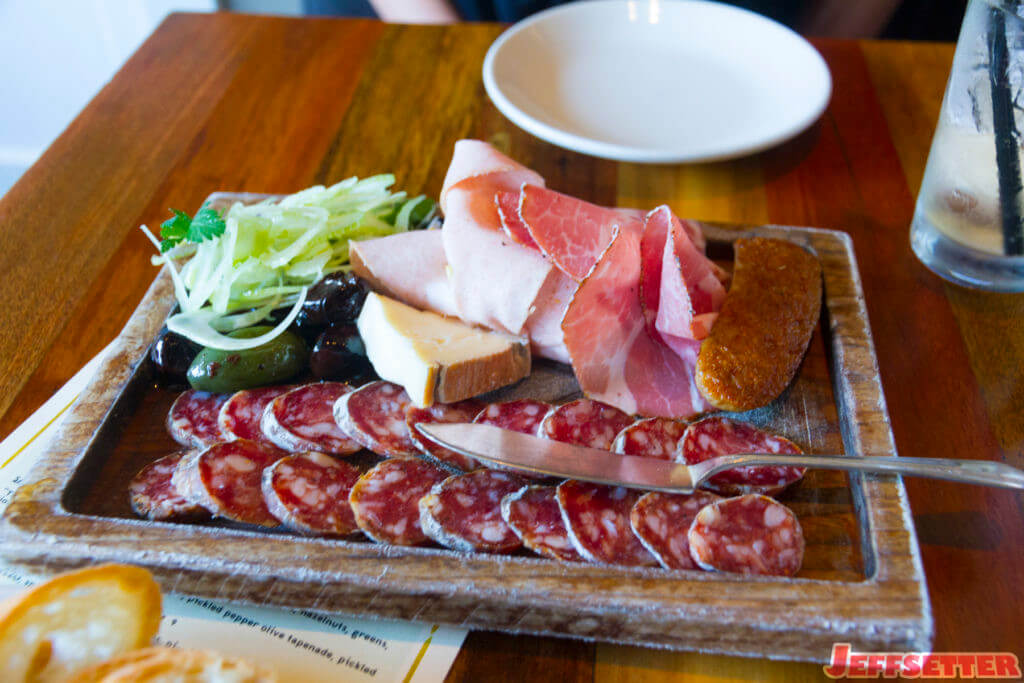 The salamis on the board are chef's choice, which on this day were the Finocchiona and the Nola.  One had fennel and other spices, while the other had garlic and chili pepper.  The board was served with a side of bread and a sweet mix of dried fruits.  That plus the fennel, olives and parsley, provided a nice counterpoint to the rich, salty meats and cheese.  Everything was delicious, though, and we liked the salami so much we need up buying more than a few to bring home with us.
The wife, on the other hand, went with a Spanish theme and ordered the SEARED CHORIZO.  Spicy aioli, manchego, greens, piquillo peppers, shallots, on ciabatta.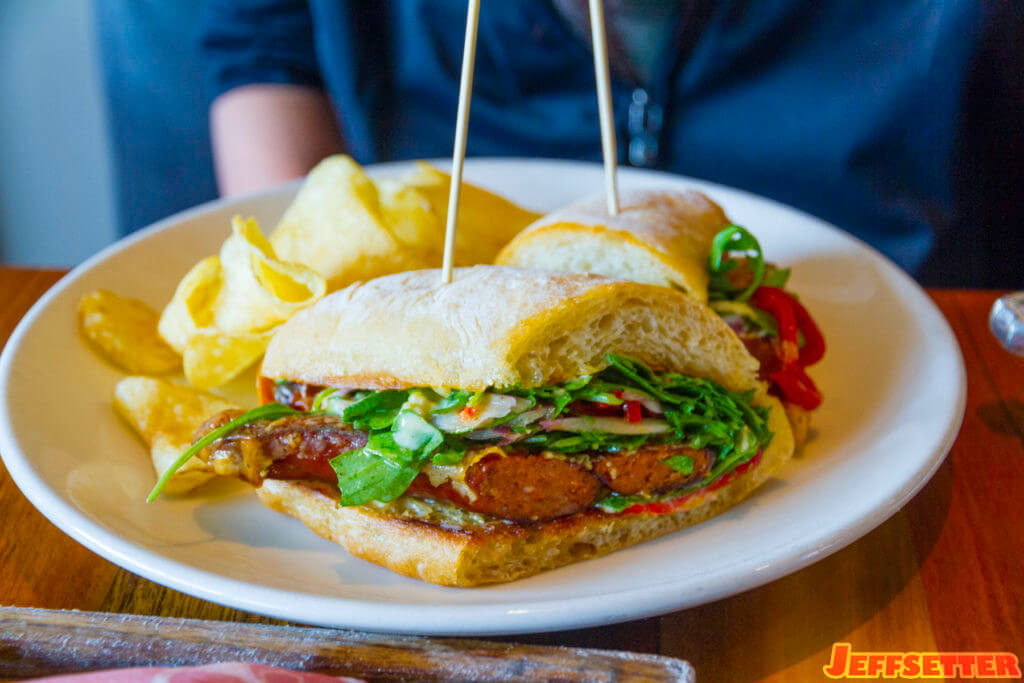 This was actually a fairly spicy sandwich, which was just to the wife's liking.  Everything was well balanced so that no one element overpowered the other.
The food was good, and while the service wasn't, I'd probably return again someday.  A friend of mine says I should give the Olympia Provisions NE location a try and recommends the rotisserie chicken.  Sounds good to me!
After our lunch, we caught an Uber back to the Portland Marriott City Center to offload our goods.  We then headed back out to check out Stumptown Coffee, Moonstruck Chocolates, and Quin Candy.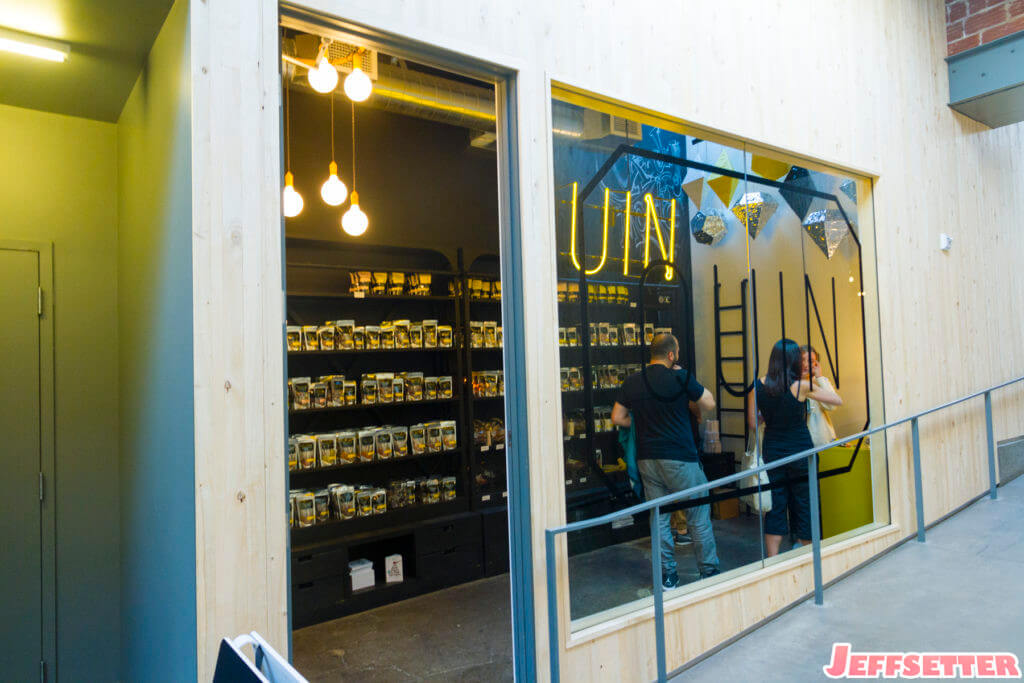 If you ever watched Unique Sweets, you're likely familiar with Quin Candy.  The show gushed about the smoked cola gumdrops, but I didn't care for them… I didn't care for any of the gumdrops actually.  But what I did LOVE were the Chocolate Dreams Come Chew.  These awesome little chocolate nuggets were dark & chewy, and slightly salty.  Perfect!  The Salty:Sweet Caramels were also winners!  Next time I'll have to try the lollipops too.
And with that, our time in Portland was nearly up.  All we had left was one final dinner with our friends and a final night in the Portland Marriott City Center before an early morning train to our next destination.
Our PNW Adventure
Dining Review:  Olympia Provisions