Last updated on August 3rd, 2015 at 03:01 pm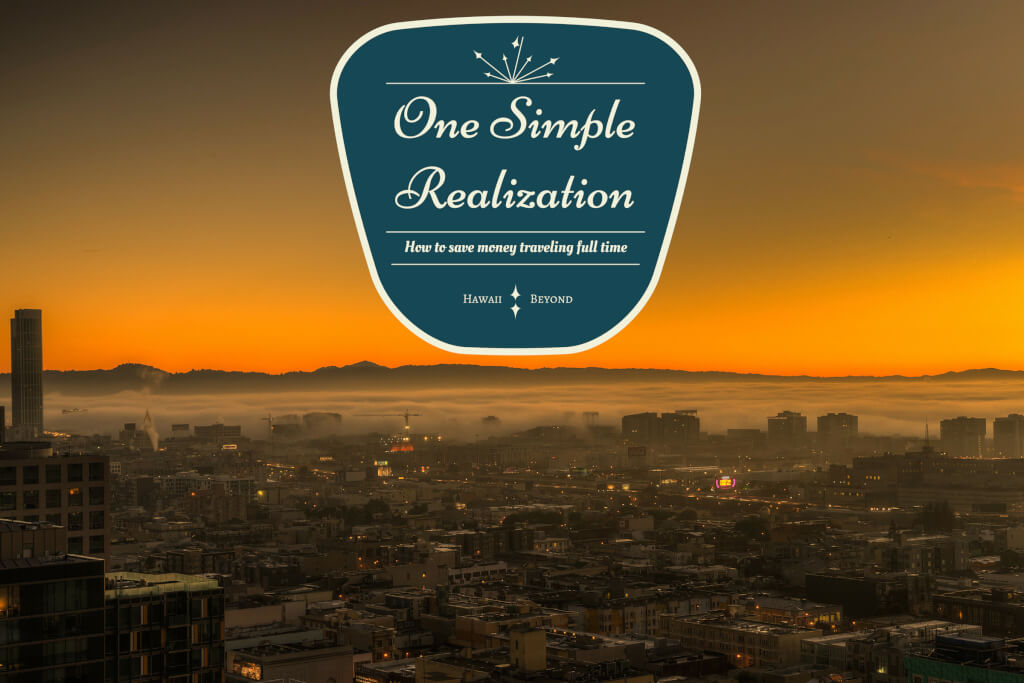 This post is part of our series on One Way Neverending – a journey that starts with selling all of our worldly possessions, becoming voluntarily homeless, and traveling the world.
Posts in this series: Couple Leaves Comfort of Corporate to Pursue Dreams of World Travel
International travel is addicting, but it's also additive. For each destination you cross off your list, 3 more are added. For each travel blog or destination guide you read, you learn about 3 more sources that offer their own unique value.
Do this long enough and your list quickly grows out of hand. There is no way to get it all done and maintain a traditional 9-5 job that affords a few weeks of vacation each year.
Conventional wisdom would say that you create a list of destinations and when you are ready to retire after 40+ years of working, you will be able to go anywhere you want!
Then you die.
Morbid, right?
For as long as I can remember, I have been scheming up ways to bypass that 40 year waiting period in the middle. It was easy to make excuses for why it could never happen. I owned a house. My job needed me. We didn't have enough money. We would get homesick.
Combined, these were difficult objections to overcome. I couldn't just walk away from my job or house! I needed a job to service my debt. And because I had a job, I could afford to buy even more stuff (debt)… talk about a vicious cycle.
Individually, these problems become much easier to conquer. Here's how I dealt with each one.
Take away debt and possibilities open up
I am not a financial advisor or debt counselor, but I will say one thing: eliminating debt and creating a meaningful savings is the most freeing action that you can make in life. More freeing than international travel. It is the ultimate freedom.
That is why our first natural step to full time travel was establishing a meaningful savings. We did this in the form of saving up enough living expenses to maintain our current lifestyle for 3-5 years without any other income. Others will have their own definition – there is no perfect answer for everyone.
With a strong savings in place, the other concerns start to fall like dominoes.
My job needed me, but I didn't need it
Once savings was established, I was able to take a risk and leave my job. Emotionally, this was a very difficult decision, because I loved my coworkers and business partners.
Financially it was not nearly as difficult. I made it for 3 years on my own as a consultant in the past, and I knew I could do it again. Working half as much and getting paid the same was very appealing to me. Plus, the ability to work from anywhere was key to perpetuating the dream of traveling the world.
Don't need this house anymore!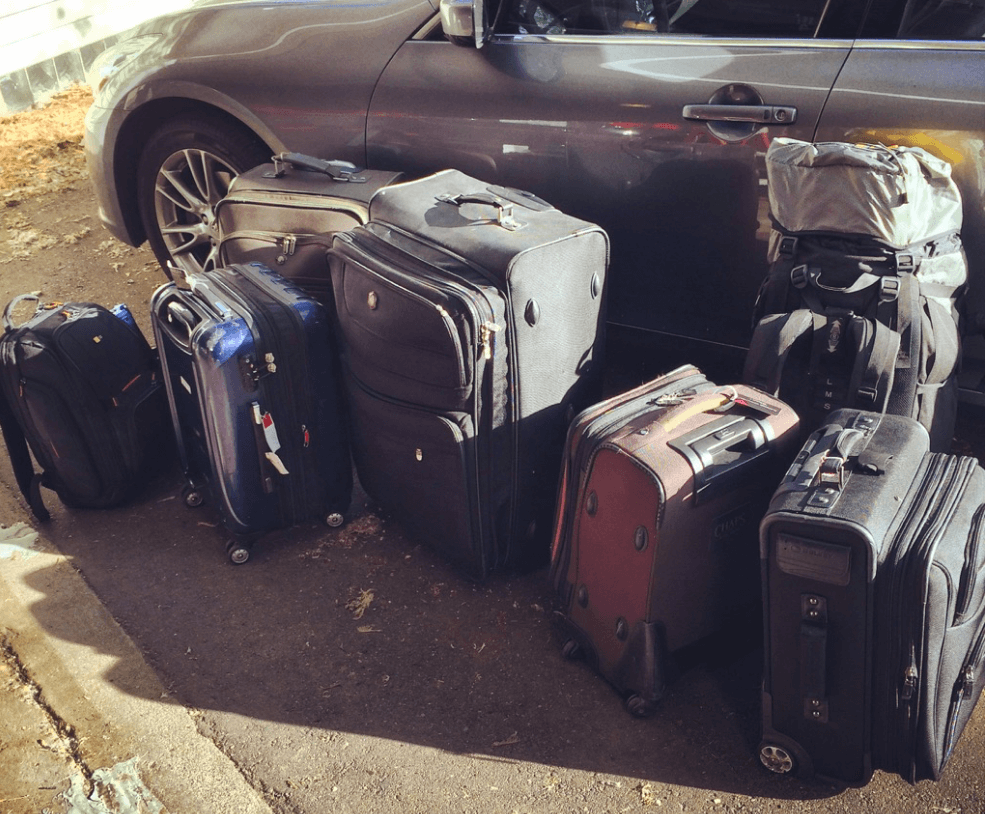 We moved to San Francisco last summer from the Twin Cities. We sold or gave away 75% of our belongings to make the move from comfortable home with a basement to a two bedroom apartment in San Francisco.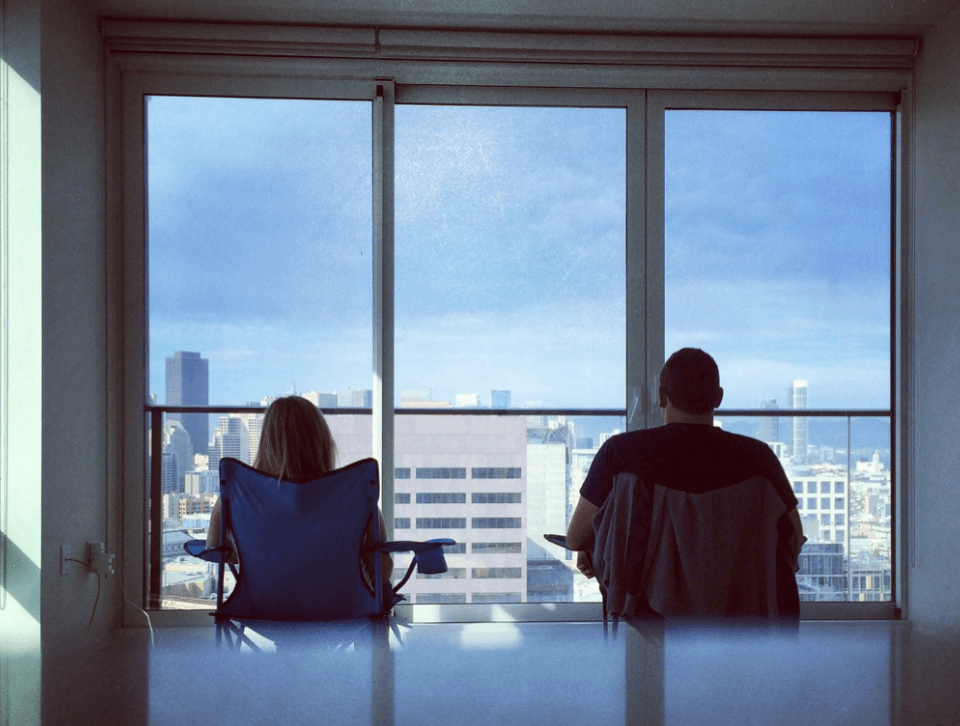 In our San Francisco apartment, we started with a bed and two camping chairs. With only the city to entertain us, we realized that the other 25% of our stuff didn't really affect our quality of life.  Things stayed this way for a over a month while we waited to sell our house in Minnesota..
The wanderlust went away for several months. We weren't homesick, we were living the dream and experiencing all that northern California has to offer. It is truly a remarkable place.
But it was really freaking expensive.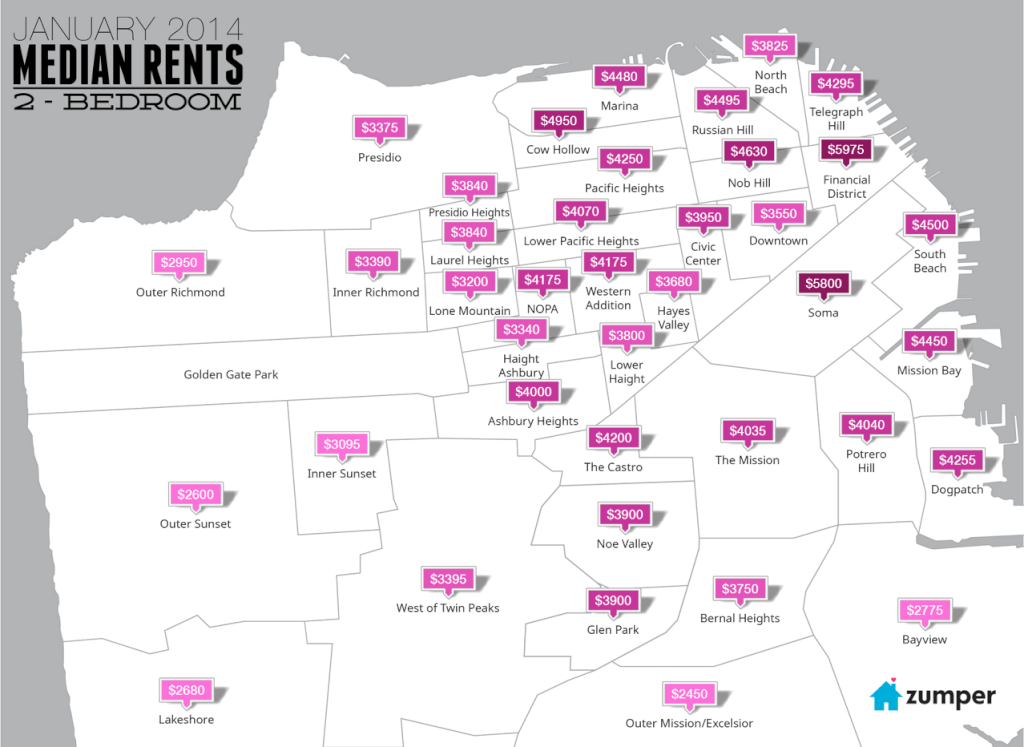 The Realization: Traveling the world is cheaper than living in San Francisco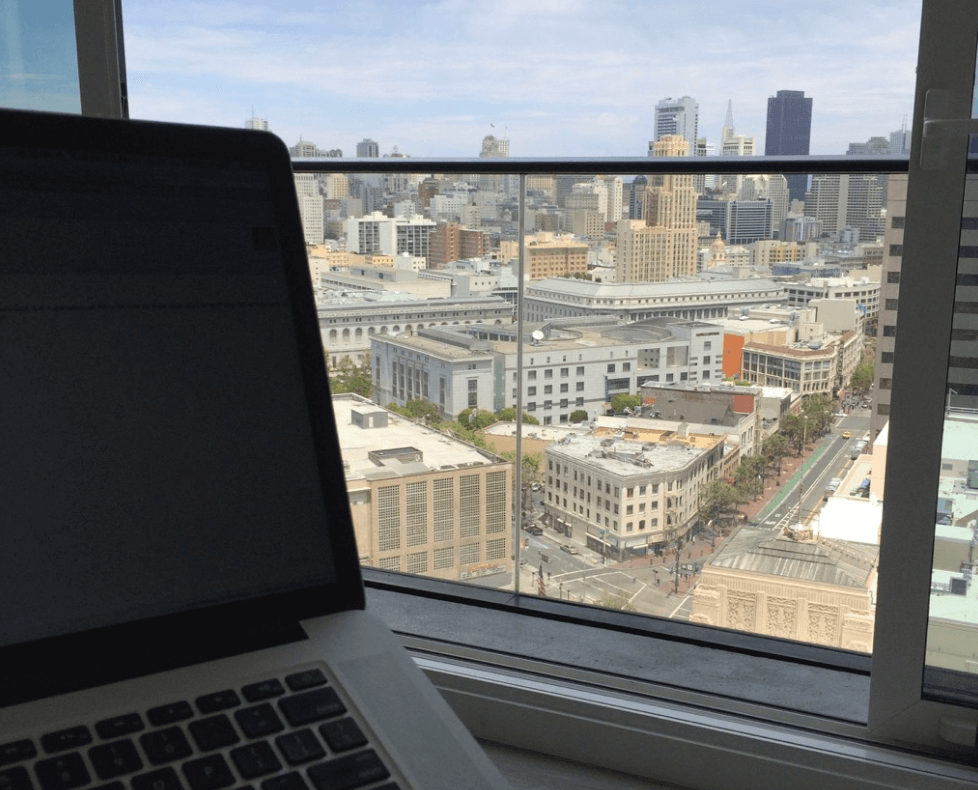 I am a master in slowly making quick decisions. Things will be on my mind for weeks or months, and then one day I will decide that it needs to happen that way. Amanda is the same way.
We were paying an ungodly amount of money each month to live in a beautiful San Francisco apartment. Budgeting for this amount made us anxious. It was so expensive that it meant that in order to stay in San Francisco long term, we would need to be working every waking hour (me as a consultant, Amanda for her job). Every day would need to be spent servicing our rent debt. The opposite of the path to freedom that I recommended above.
This could be maintained a year, but with rent prices in San Francisco going up 5-20% annually, we saw the writing on the wall.
One day we were at dinner and I said "What do you think about traveling the world full time when our lease is up?"
To my surprise she said YES!
That is when the planning began. 7 months before our lease was up.
Establishing the ground rules for full time travel
Before we booked anything, several things needed to happen.
We needed to establish a budget for what we could afford to spend each month. We would be working on one income to start, so this would be a hard budget that we needed to maintain. We set a budget for less than half of what we were spending each month in San Francisco.
We also needed to figure out a way for Amanda to exit her job gracefully, which took some careful planning to achieve (this is now complete, which is why I am able to talk about the trip now).
Each of us would have input on destinations, but destinations had to meet the following criteria:
Available to get there using airline miles for flights
Or if we had free nights at a hotel that would qualify. This is how we are ending up in Bora Bora.
We can't be without high speed Internet for more than 2 days at a time. I can't get work done on terrible Internet, so this is a big consideration when visiting islands.
Using points and miles are a vital part of our budgeting process, because they allow us to travel to our preferred destinations without incurring major costs. In a future post I will talk more about how points and miles play into the budgeting process.
Choosing our first destination
There was an event that I had signed up to attend in Seattle before this trip became official. For this reason, we decided to drive from San Francisco to Seattle at a leisurely pace to start our journey. From there, we fly to Maui where we will spend a month on the island (with a week on the big island and 3 days on Oahu).
We consider Hawaii a "soft landing" because meets all of our criteria above and is still in the USA in case we have to deal with any urgent phone calls or other business related to the move.
Because hotels are so expensive on Hawaii (and hence out of our budget), we have found some nice places on AirBNB for our stay.
Full time travel is within reach
Location independence has been a dream of mine for over 10 years. But it always seemed out of reach until I removed the barriers of entry. I won't deny that having a job that can be done from anywhere in the world with a computer is the main reason why this is possible for me, but I also think that most information based jobs can be done from anywhere these days.
My first step was eliminating debt and establishing a meaningful savings. The rest was relatively easy.
If you are interested in this type of travel in the future, I recommend that you start the process now!