Back in the normal days of December 2019, we ate a lot of things during the Honolulu Marathon weekend. But, aside from paying our first visit to Morimoto Asia Waikiki. So here's our other 2019 Honolulu Marathon Eats.
Actually, I did go somewhere new. But, I went by myself and ordered only one dish. So I'm cramming it into this post until I can revisit and do a proper, full review.
Island Vintage Wine Bar
Our hotel, the Alohilani Resort, doesn't offer room service, so I couldn't veg in the room and stuff myself like I did last year. Further, I didn't want to pay between $35 and $50 for their breakfast and brunch buffets, respectively. So, I took a stroll over to the Royal Hawaiian Center to give Island Vintage Coffee's acai bowl a try. The coffee shop had an insane line, so I went to the adjacent wine bar and had a seat. Same dish, same price, less hassle. On that morning, I went with the Lilikoi Moana Bowl.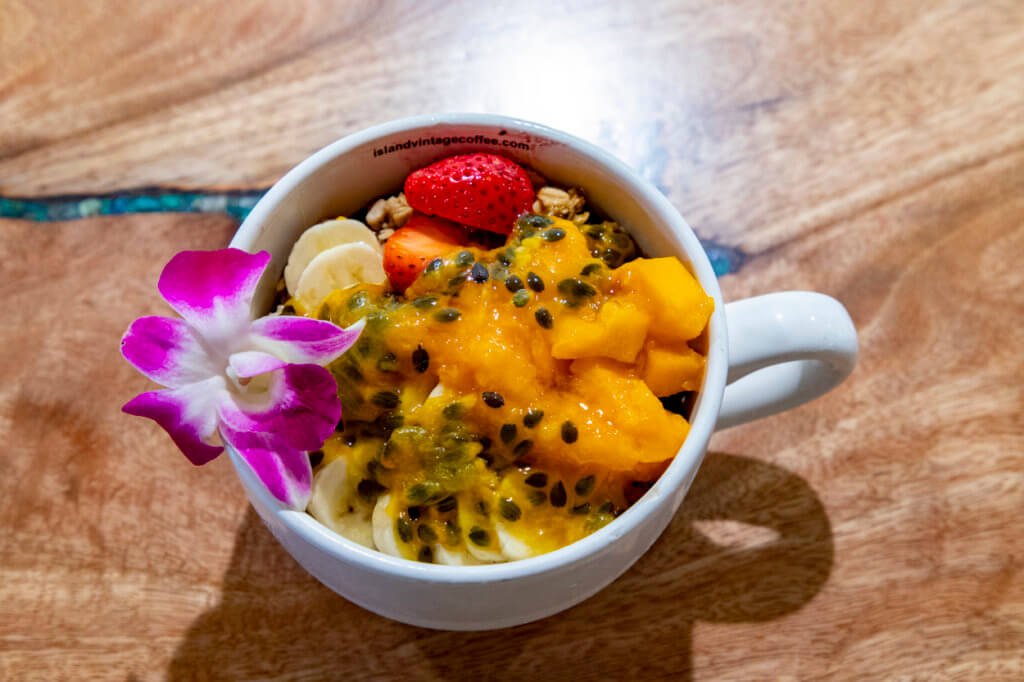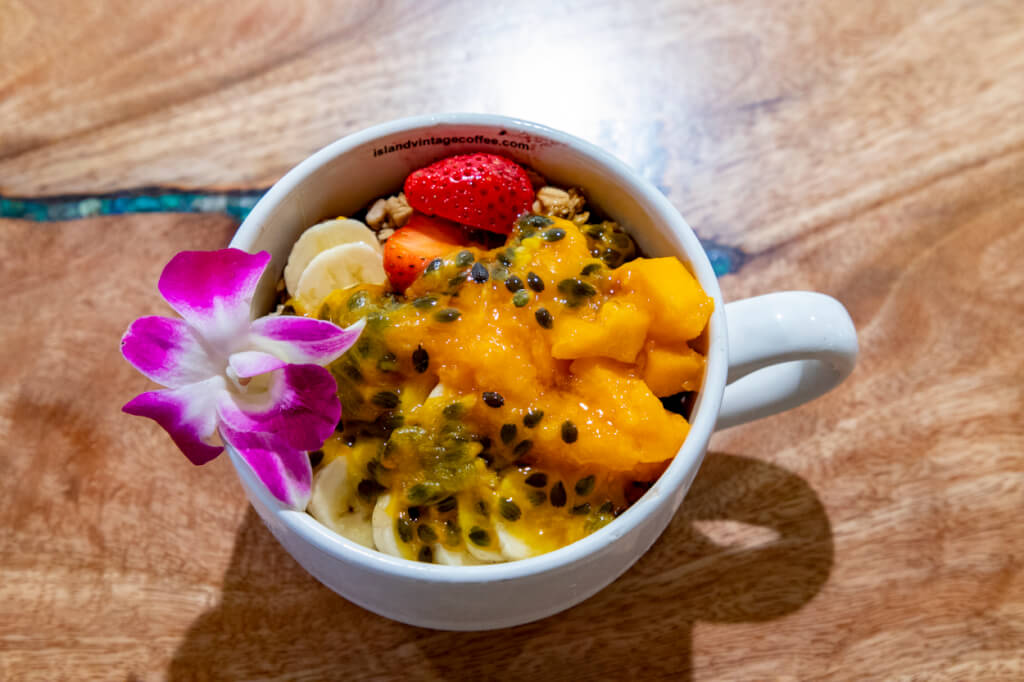 This version of their acai bowl takes the standard recipe, subs papaya for blueberries, and tops it with some lilikoi (passion fruit) pulp and seeds. I love how the tangy lilikoi pairs with the sweet-tart acai blend and fruits. I could eat this thing all day, every day. Plus, I paid less than $20 for my massive bowl, including tax and tip. Win.
Kona Coffee Purveyors + B Patisserie
You all know I have an unhealthy obsession with Kona Coffee Purveyors + B Patisserie's kouign amanns and chocolate chip cookies. So, it should come as no surprise that I decided to cross the street from the Royal Hawaiian Center to the International Market Place to pick up a couple of cookies on my way back to the Alohilani. And, yes, the giant, chocolatey, sweet-salty, crispy-chewy, pieces of heaven are worth the $4 a pop.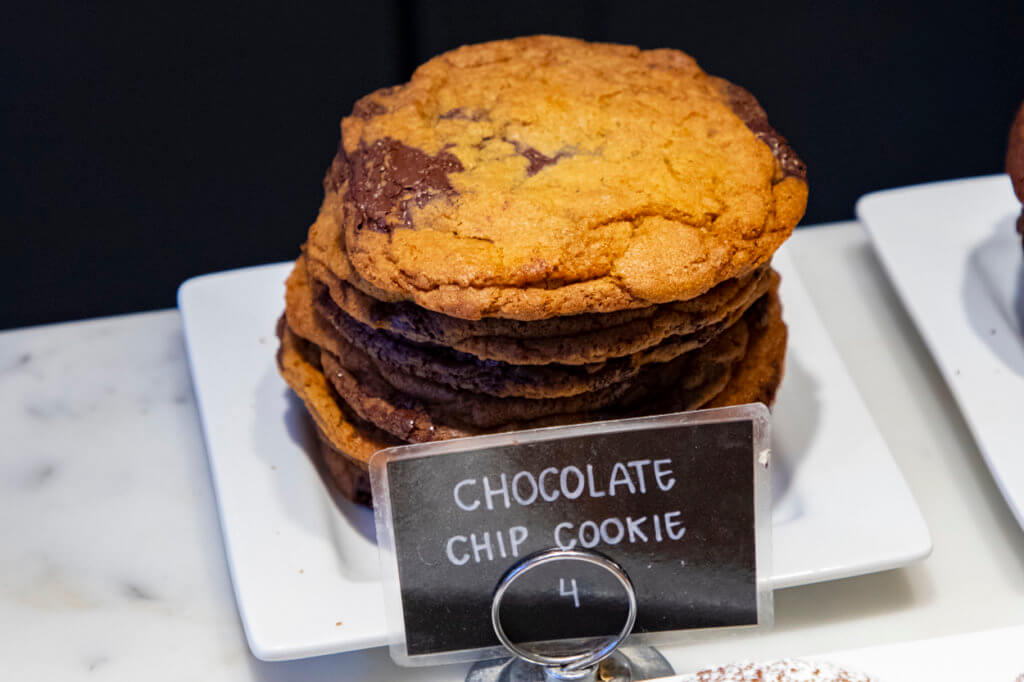 Momosan Waikiki
I wasn't all that impressed with my first visit to Iron Chef Masaharu Morimoto's Waikiki ramen shop Momosan Waikiki. But, because it was a short elevator ride down from our room at the Alohilani, I decided to give them a second chance. This time, we ordered entirely different dishes, including the zuke maguro, cold tan tan noodles, and Momosan duck ramen. Each dish was tasty and were better than what we got last time.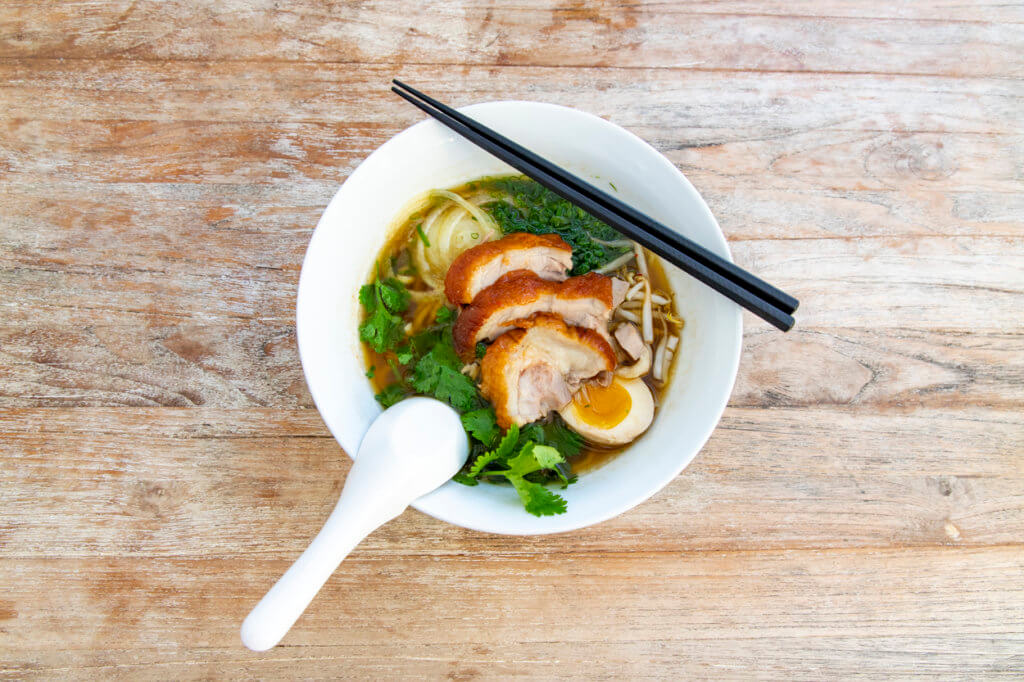 As you might imagine, prices here are still high, though. We burned nearly $80 with tax and tip on the above dishes plus two yuzu sodas. Ouch.
Sansei Waikiki
After a somewhat disappointing experience at Arancino Di Mare last year, we ended up at Sansei Waikiki for our pre-marathon carboloading this time around. And, what can I say? The Dungeness Crab Ramen with its black truffle butter dashi and pho accompaniments never disappoints. The Foie Gras nigiri is another personal favorite of mine.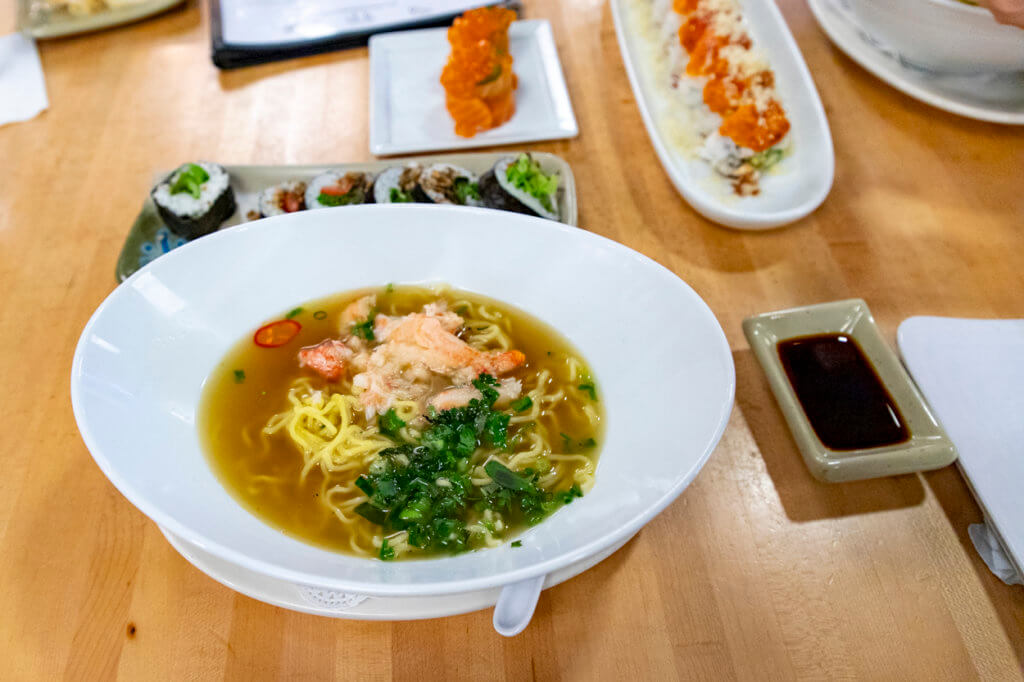 Unfortunately, the BLT Roll, which uses crispy salmon skin in place of bacon, was a bit of a flop. The Alaska Flower was also disappointing thanks to some overly fishy ikura. But, the Japanese Yellowtail Nori Aioli Poke is always good. Prices aren't too bad either, with our tab topping out at just over $100 with tax and tip. Things would've been a little tamer without the foie gras, but come on.
Other 2019 Honolulu Marathon Eats, Final Thoughts
When I think about it, there aren't a whole heck of a lot of places left for us to try close to our preferred Honolulu Marathon hotels. So, I assume things will remain relatively similar this year. But, with your's truly participating in the 10K (same date and time) this year, we'll see how things go. Wish me luck in 10 months!