Last updated on December 2nd, 2019 at 11:09 pm
After viewing the volcano the previous night, we headed back to our hotel a little past 8 and arrive back at around 10pm and promptly knocked out.  The next morning we awoke to a BEAUTIFUL Kona morning.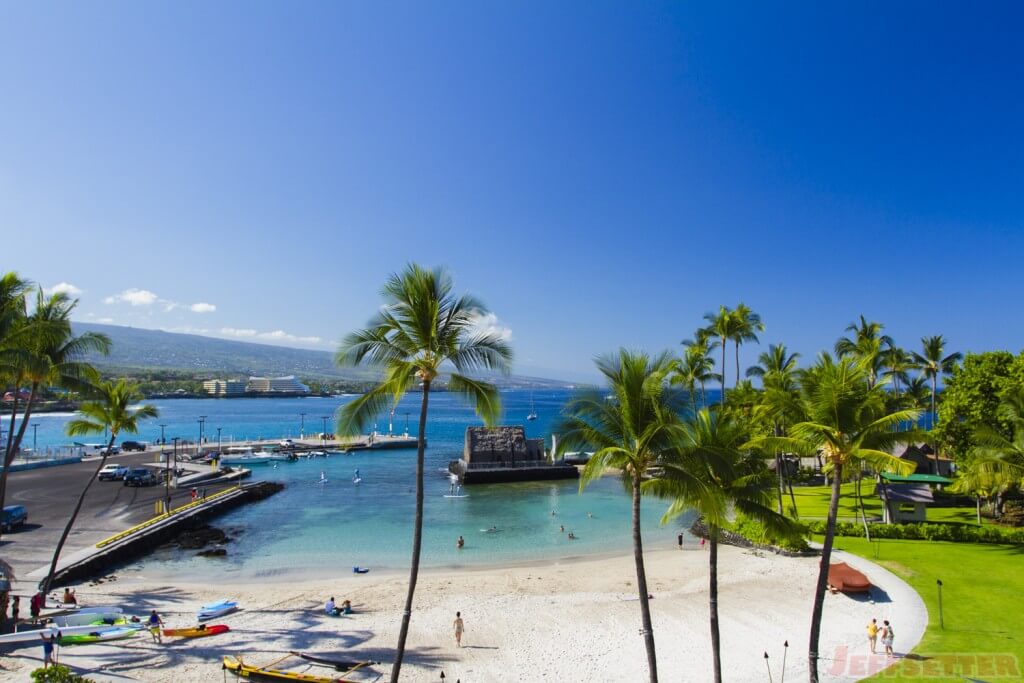 Earlier during our trip, we had dinner at Daylight Mind Coffee Company, and like it so much we decided to check it out for breakfast.  Since I've already reviewed the restaurant, I won't go into detail again.  We did, however, get seated at another seat with a great view and the same great server we had the other night.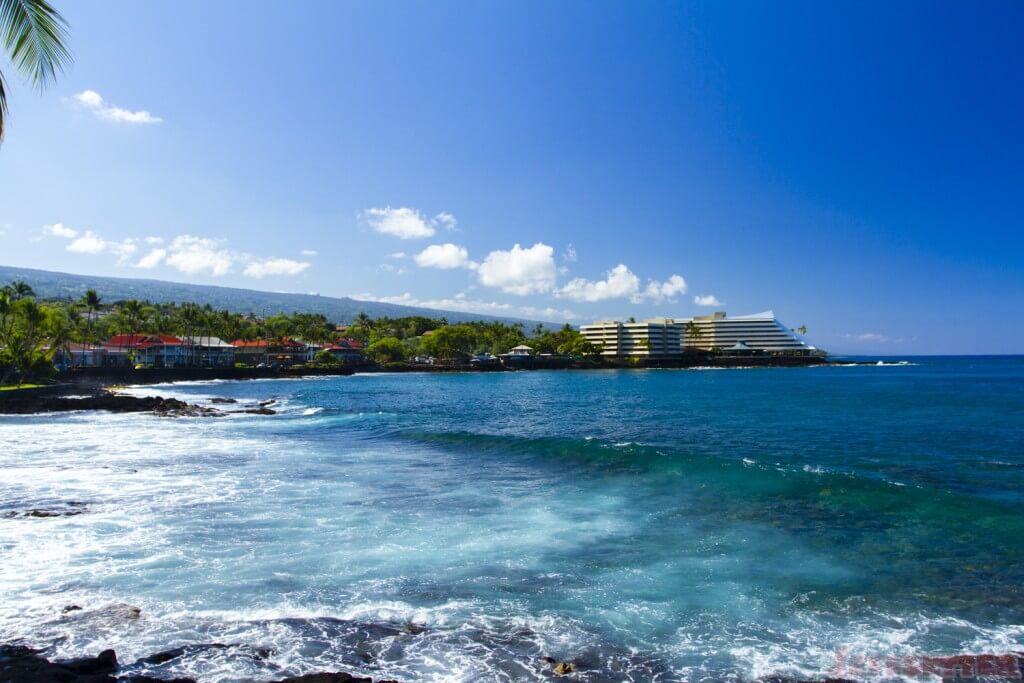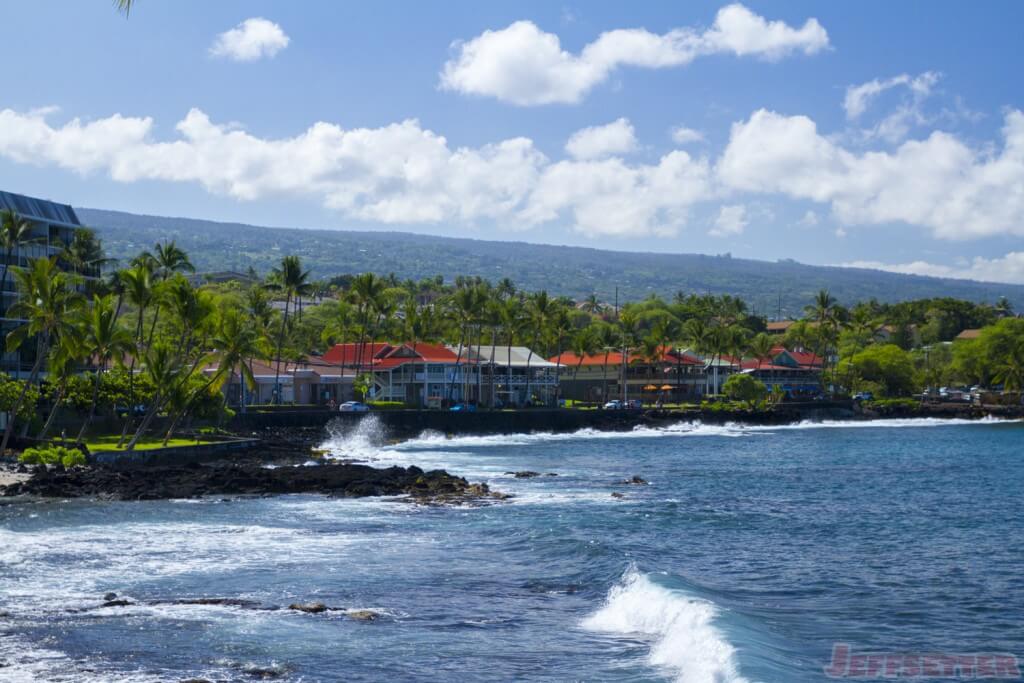 To start we ordered some tea, cold brewed Kona coffee, and the Tropical Fruit Salad.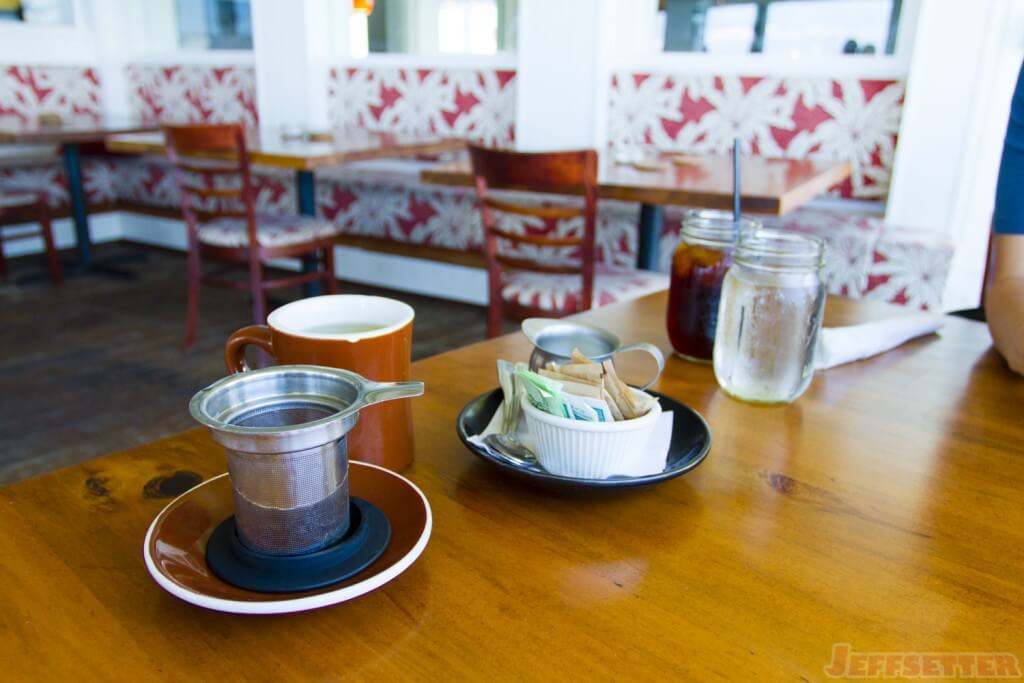 The tea was tea, but the coffee had no bitterness, and was actually a little sweet without sugar.  The tropical fruit salad is seasonal and had strawberries, grapes, pineapple, oranges, bananas, and mango.  Everything was ripe and tasty, but I think it's a stretch to call this a fruit salad… Fruit plate would be more accurate.
For her main, the wife once again ordered the special; house made banana bread french toast with a mango mascarpone and some kalua pig.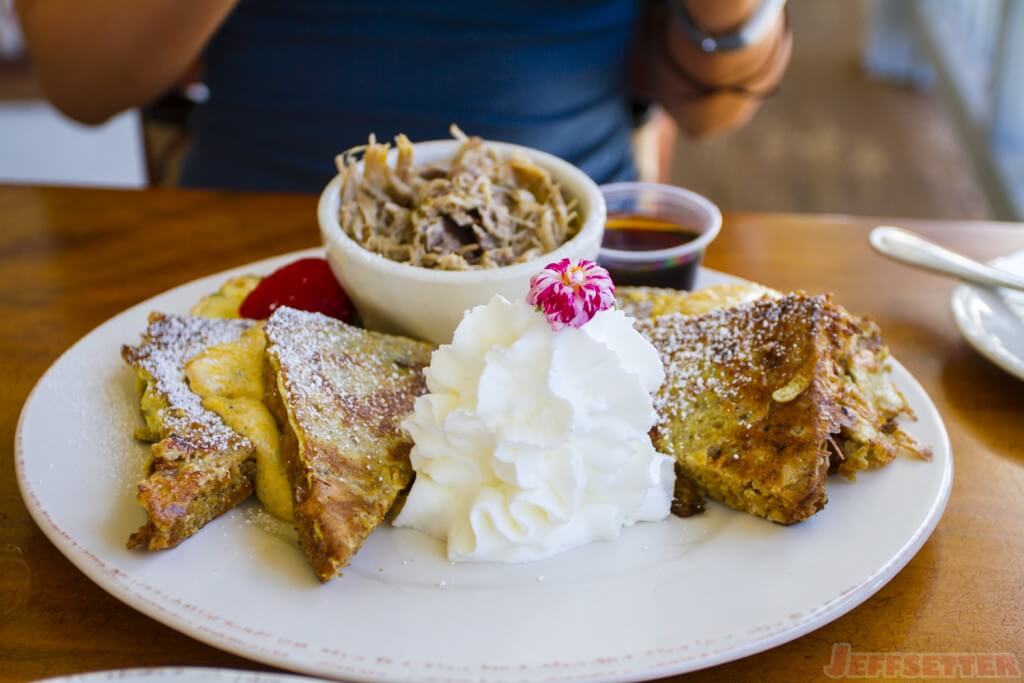 The french toast was AMAZING!  Super flavorful and unique.  Would totally order again.  The kalua pig was *meh*, which is disappointing because for my main I ordered the Kona Kine Benedict…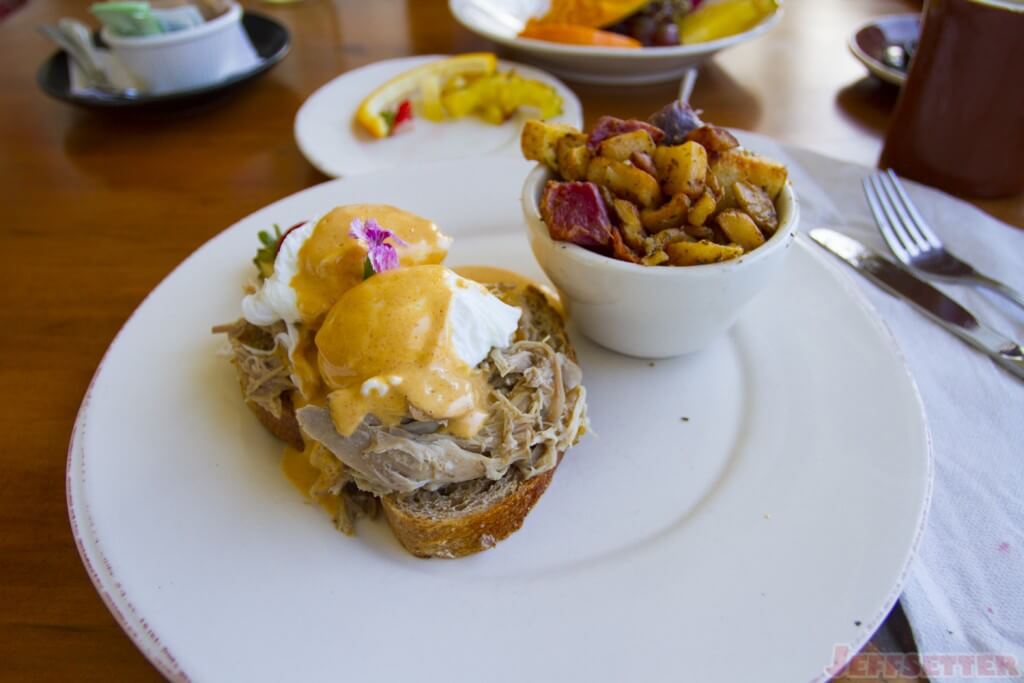 Which a kalua pig benedict.  The only part of this dish I like were the roasted potatoes; I had to force myself to finish the benedicts.  Definitely wouldn't order that again.  Hey, restaurants can't be perfect right?
After breakfast we headed north towards the airport toward the Kaloko-Honokohau National Historical Park.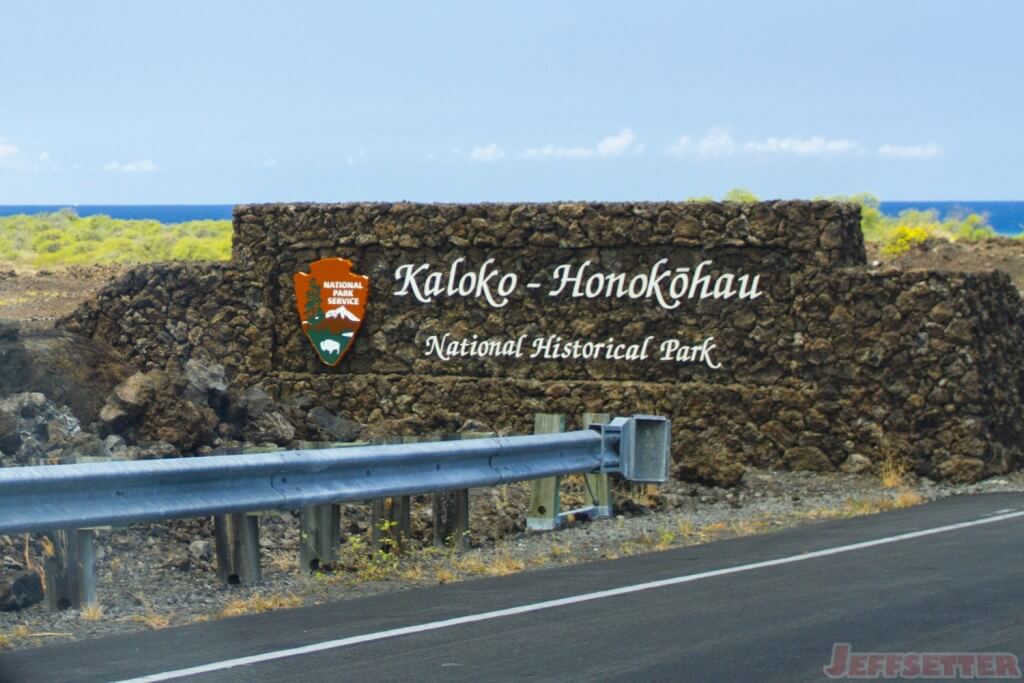 The park is the site of an ancient Hawaiian fishing village and contains the remains of a heiau, petroglyphs, and a well preserved fish pond.  You may even see a Hawaiian monk seal lounging around on the beach (we did not).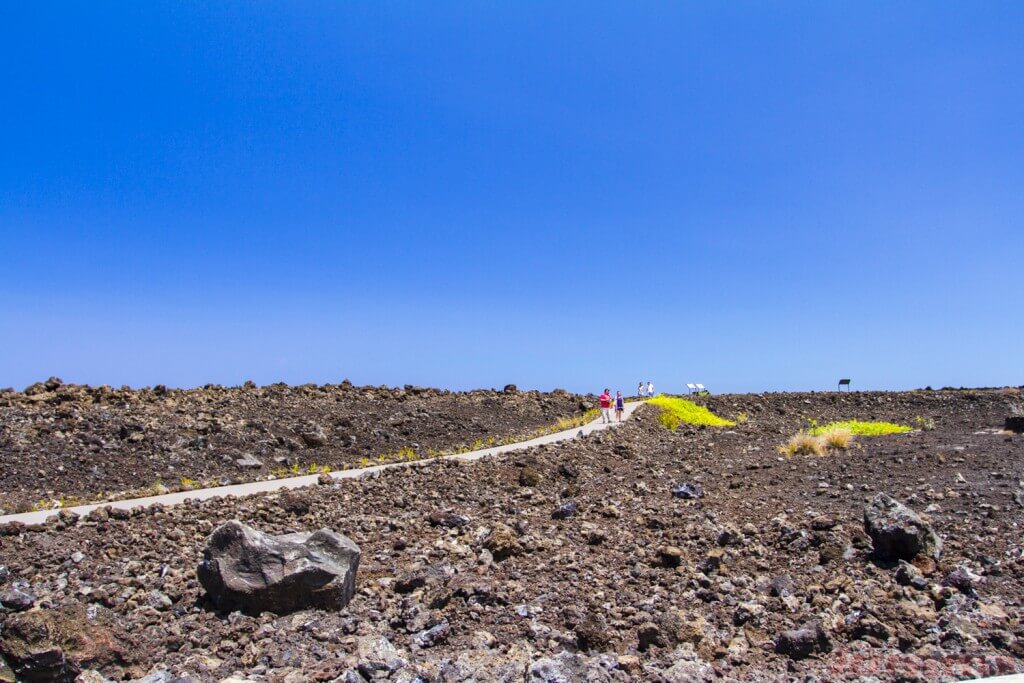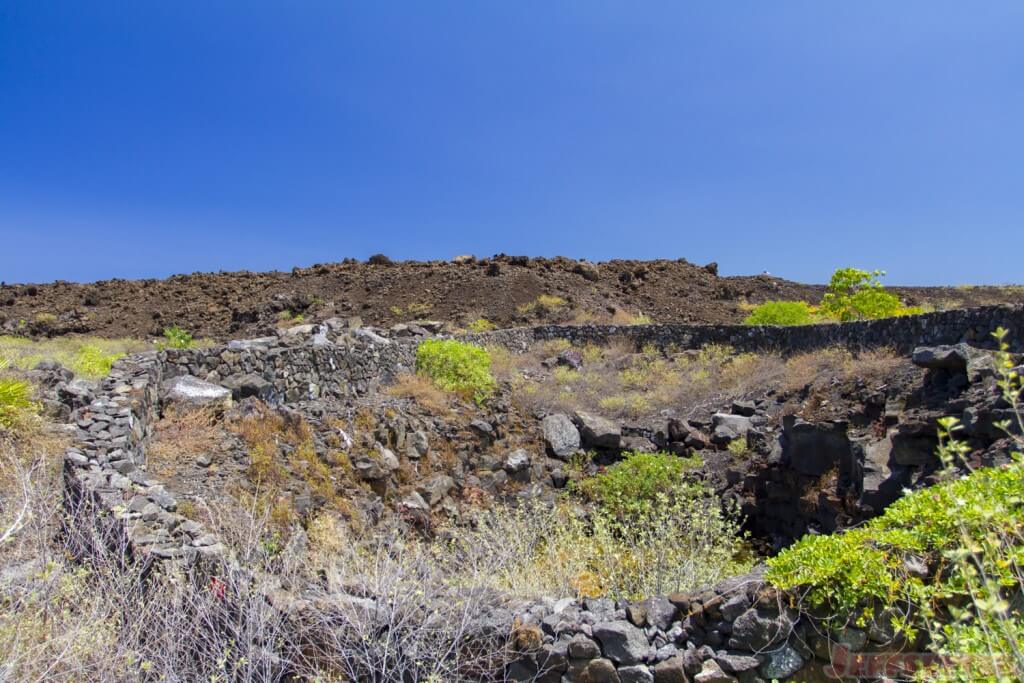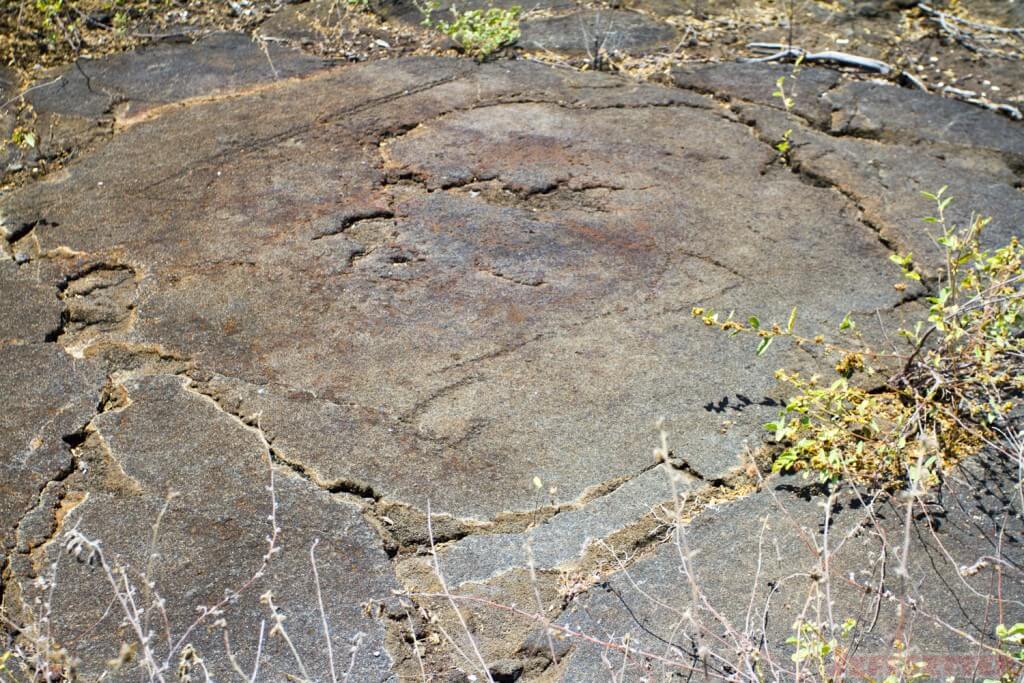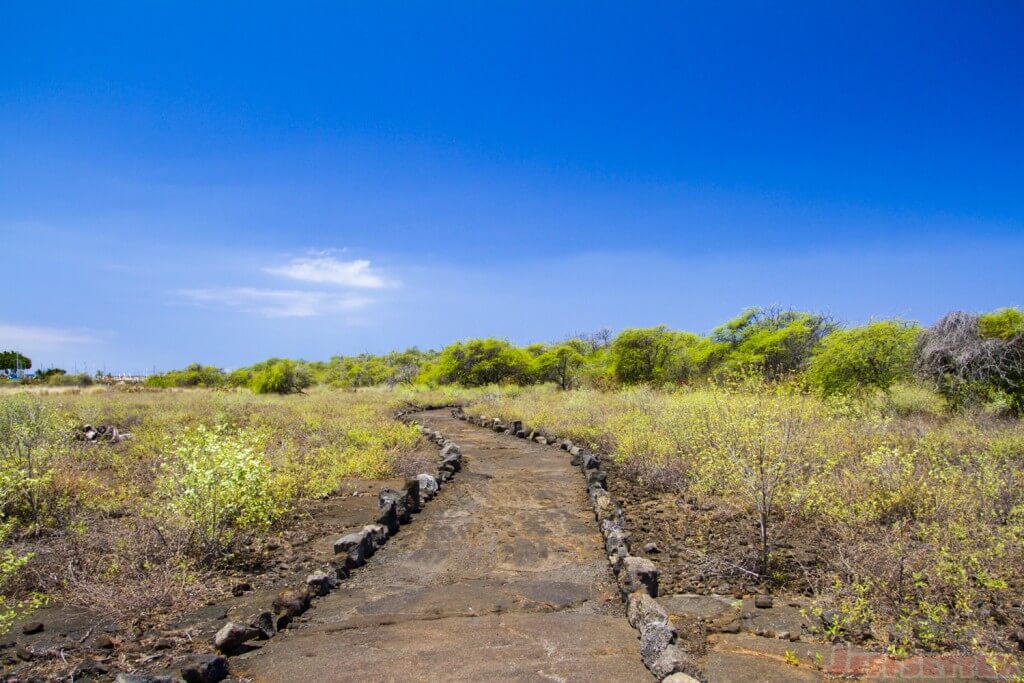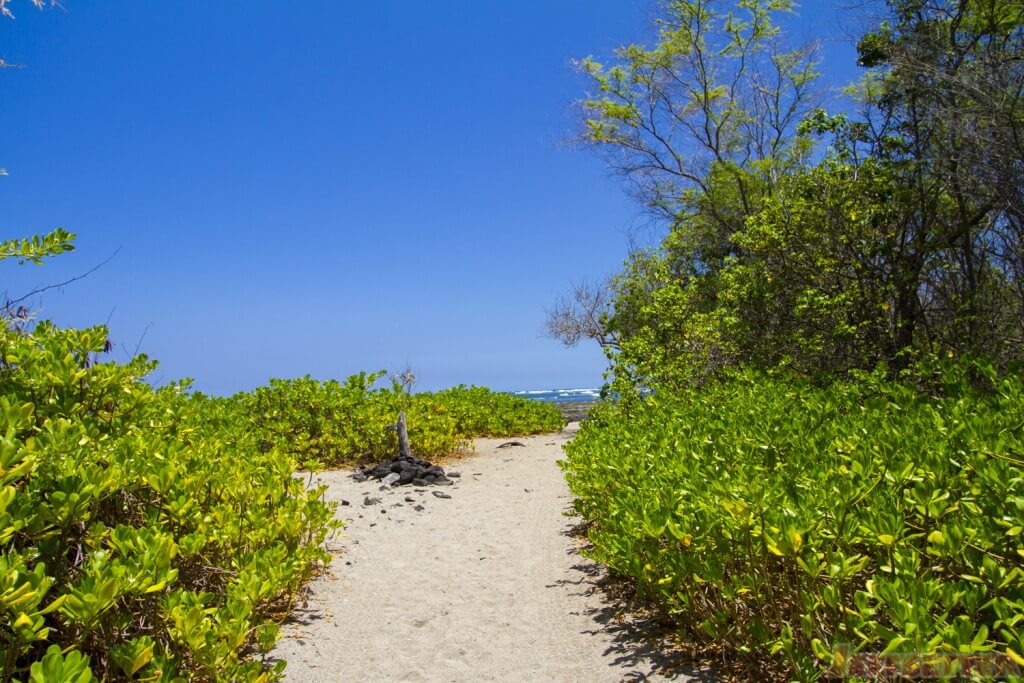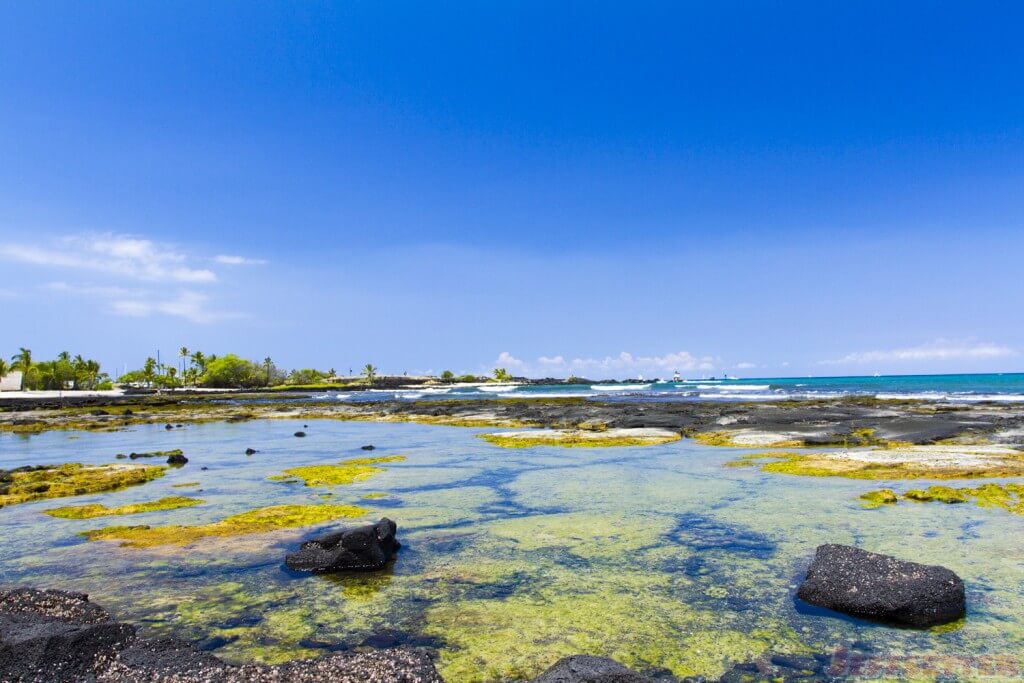 The park is primarily MILES of paths with sites to see scattered throughout.  Terrain ranges from uneven volcanic gravel, to flat stone, to sand.  The petroglyphs here aren't nearly as well preserved as those at Volcanoes National Park, and we almost missed them because they were so faint.  The beach, however, was gorgeous, though we weren't dressed for that.  There isn't much shade throughout the park, so be sure to wear LOTs of sunscreen, bring plenty of water and dress appropriately.  The area is EXTREMELY hot.
After quickly making our way back to car and cranking the a/c to maximum, we turned south and drove to the small town of Kainaliu, home of The Original Donkey Ball Factory Store.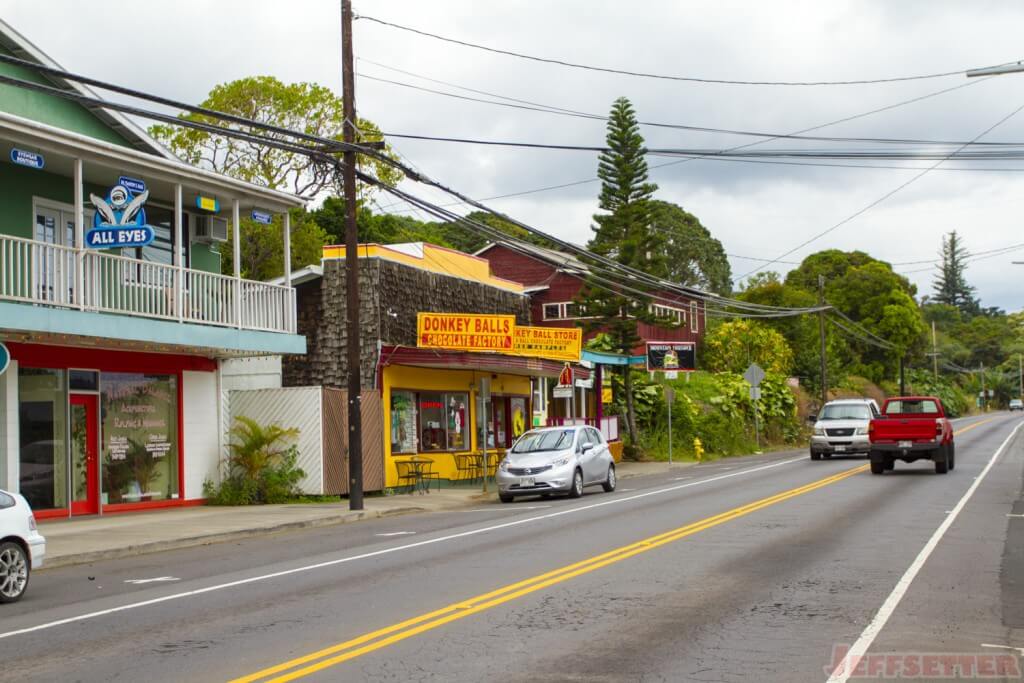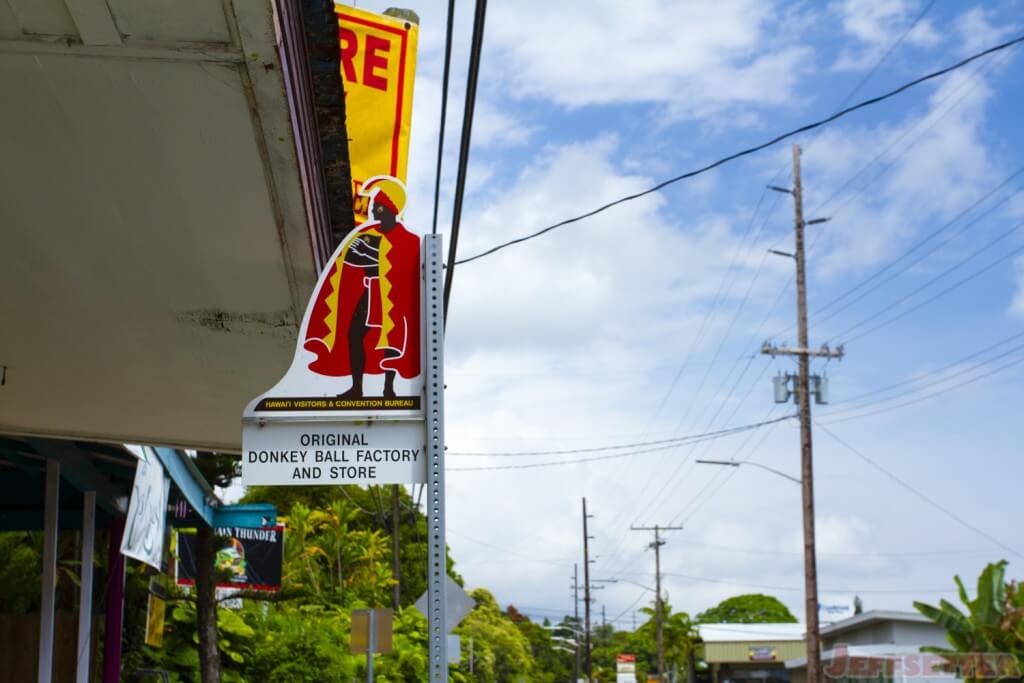 Donkey Ball is famous for their HUGE chocolate covered macadamia nuts.  It may be a little gimmicky, but they use really high-quality Guittard chocolate.  They have a large variety of flavors and do offer samples, but don't think it's only chocolate here.  The store does sell other items like hot sauce and coffee too.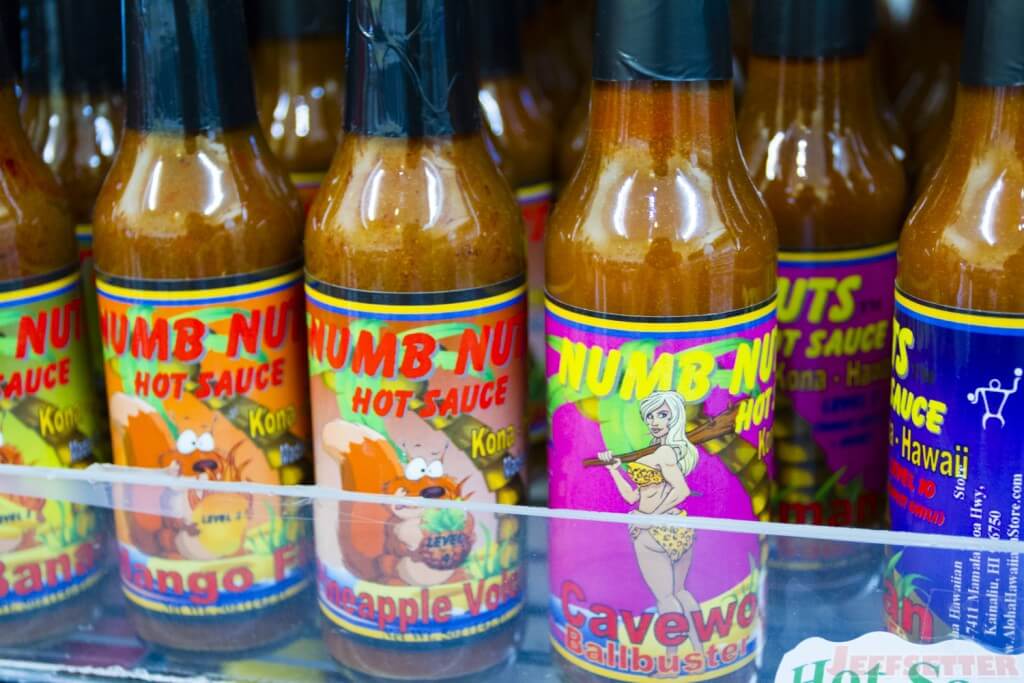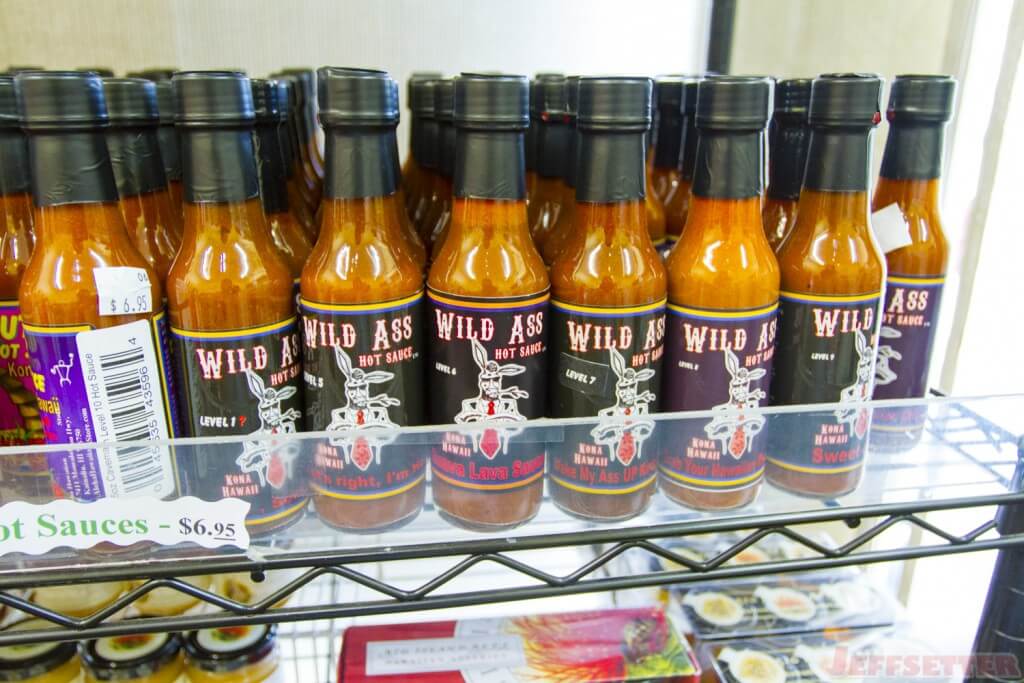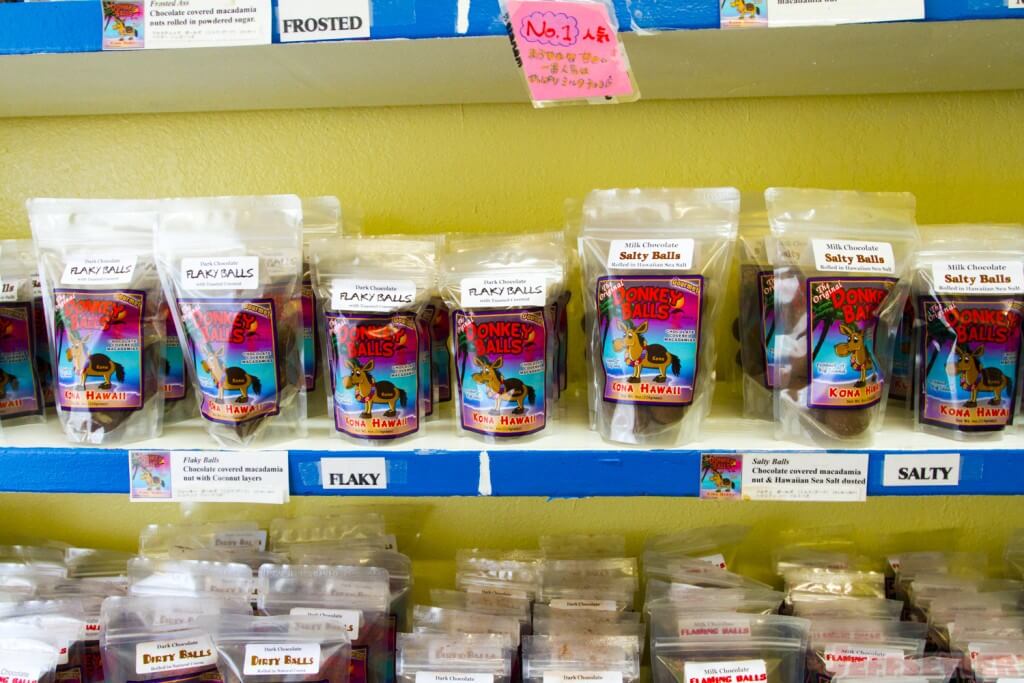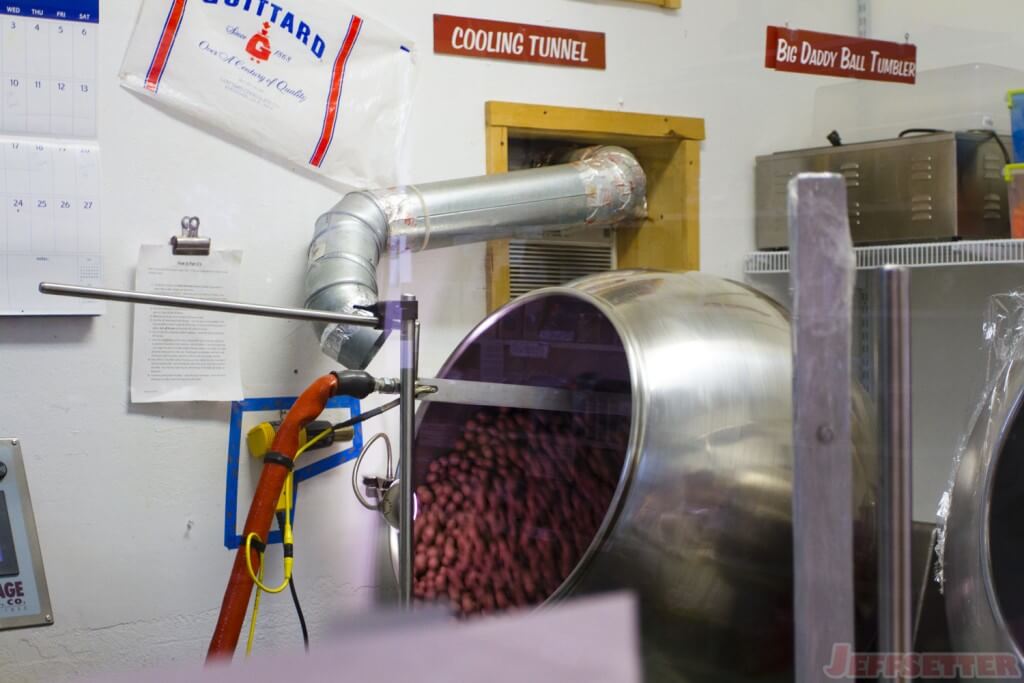 Parking here is street only, but it shouldn't be too much of an issue.  Did I mention you can watch them make the chocolates too?
After making our purchase, we jumped back into the car and headed up Saddle Road again.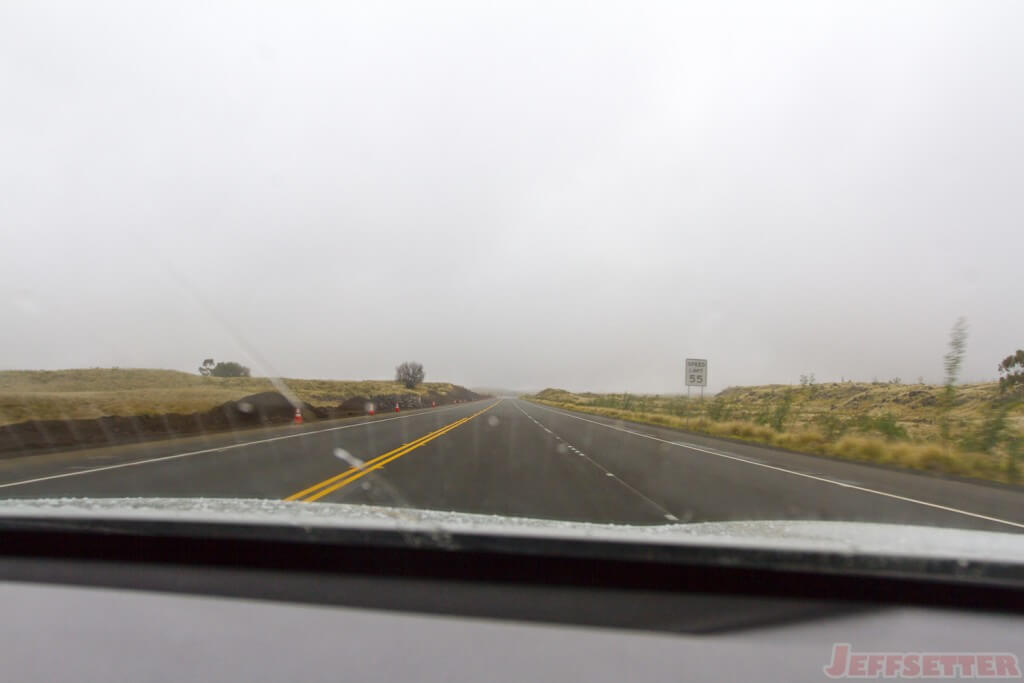 It's amazing how different the weather can be in different parts of the island.  Up in the saddle of the island the weather was really wet, cold and foggy, a total contrast to the cloudless sky in Kona.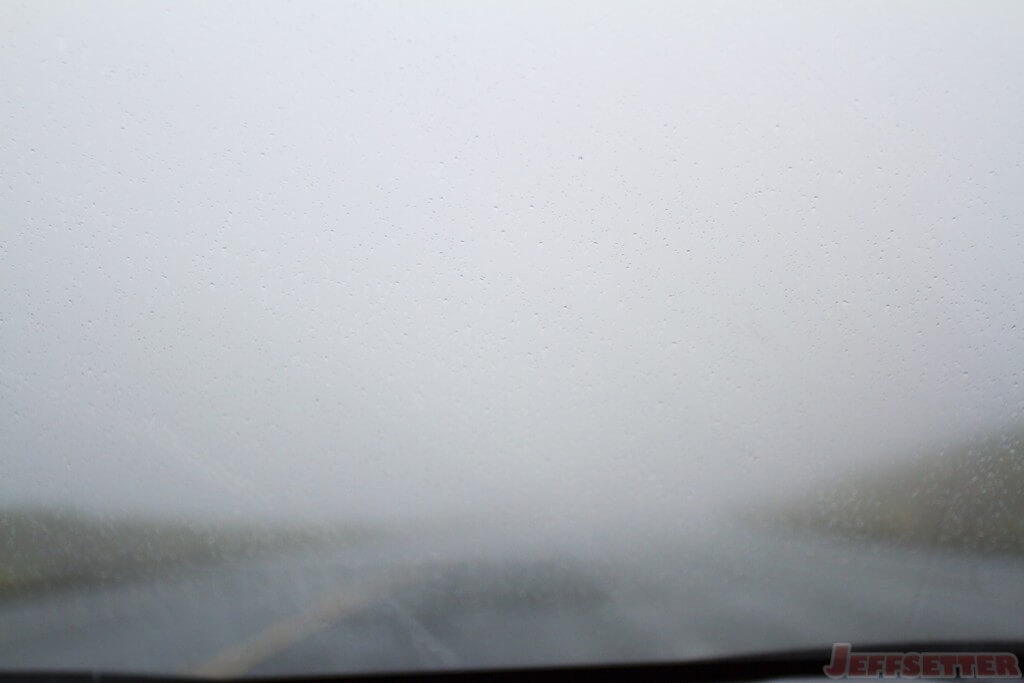 Eventually we reached one of the few turns from Saddle Road, this one leading up to Mauna Kea's summit.  We had wanted to reach the summit, but doing so is pretty dicey in a standard car like we had in good weather, but the weather was pretty bad, so summiting was out of the question.  Instead we just stopped at the visitor center at the 10,000ft level.  The drive up was a pretty curvy, more so than Haleakala, but not as bad as the Road to Hana.  The fog sure didn't help, though…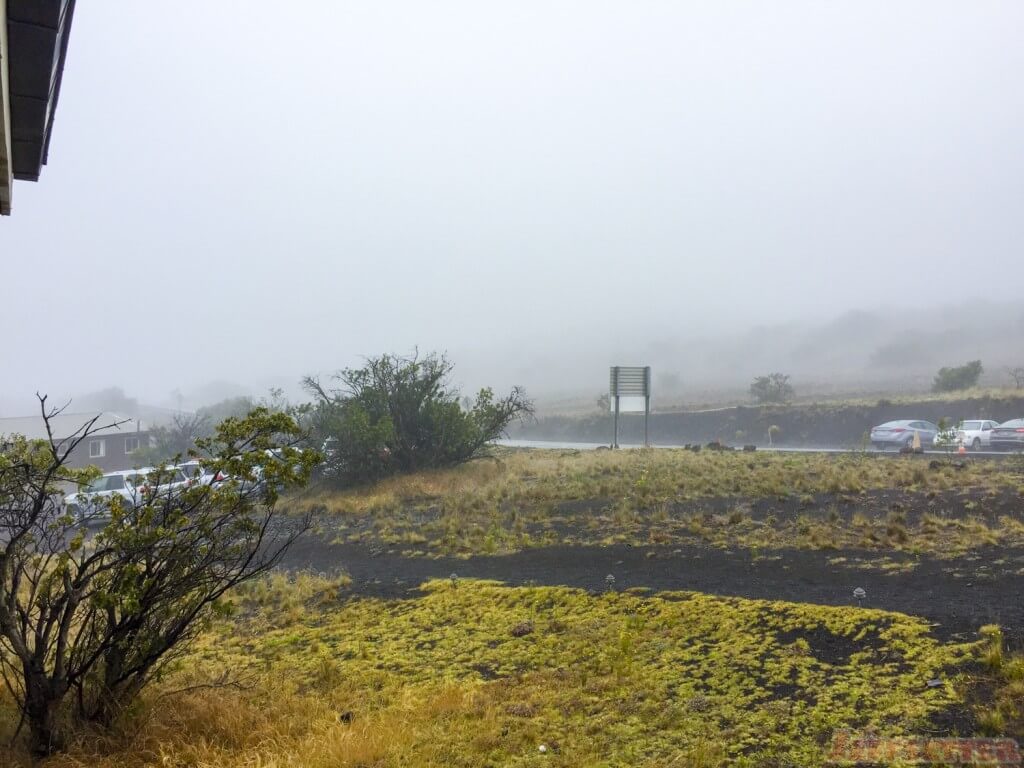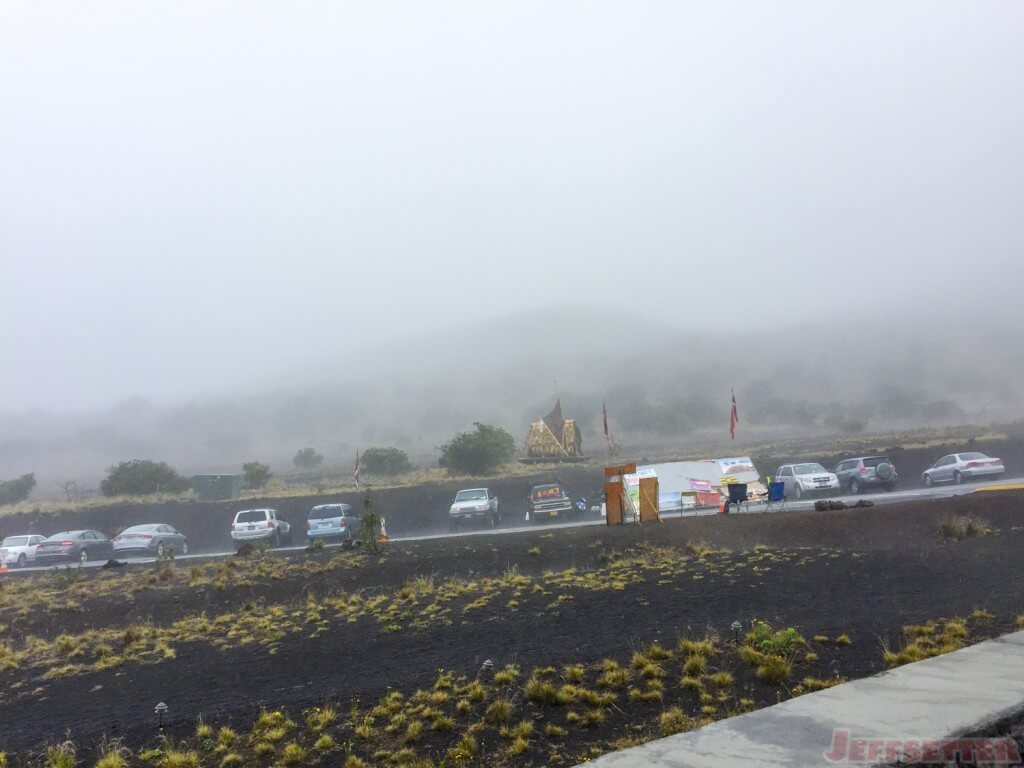 At 10,000ft a light drizzle was falling, it was a little windy, and the temperature was pretty cold.  I think the temperature was in the 50's.  We browsed the visitor center for a little, bought some merchandise, and jumped back into the car for the drive back down to Kona.
After stopping off at the hotel to pickup our bags, we headed back to the airport, returned the car, and checked into our flight.  The sunny night had turned into a HUMID night, so the open air terminals of KOA turned into a sauna.  To make matters worst, we found out our flight was delayed for at least 30 minutes.  Communication from Hawaiian Air ground staff was minimal yet again too.  But we finally began boarding at 9:30pm for our 9:00pm flight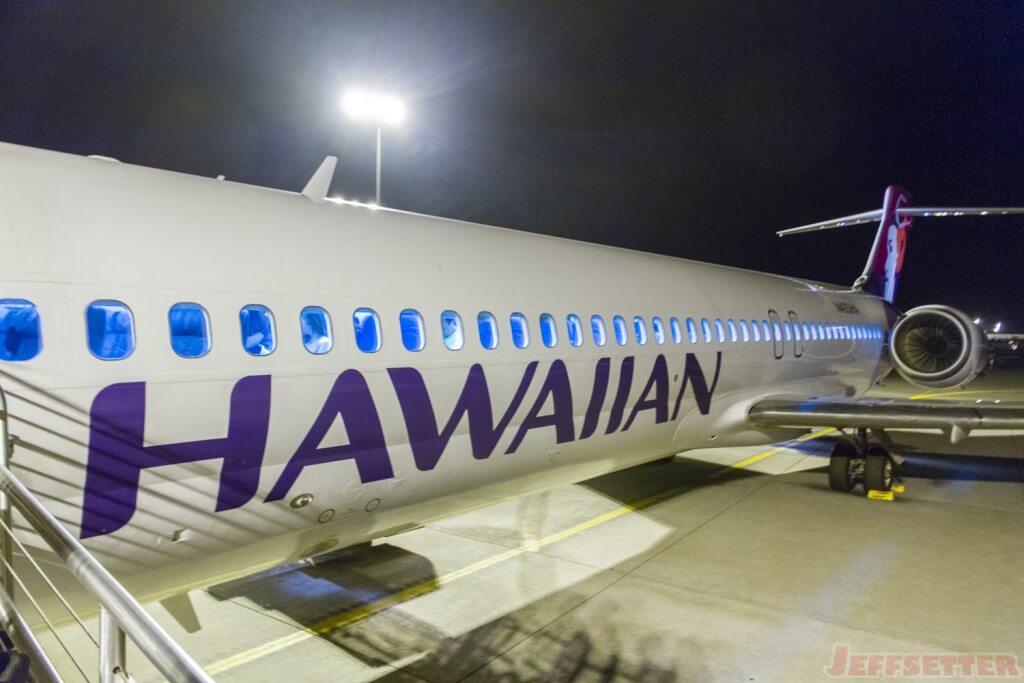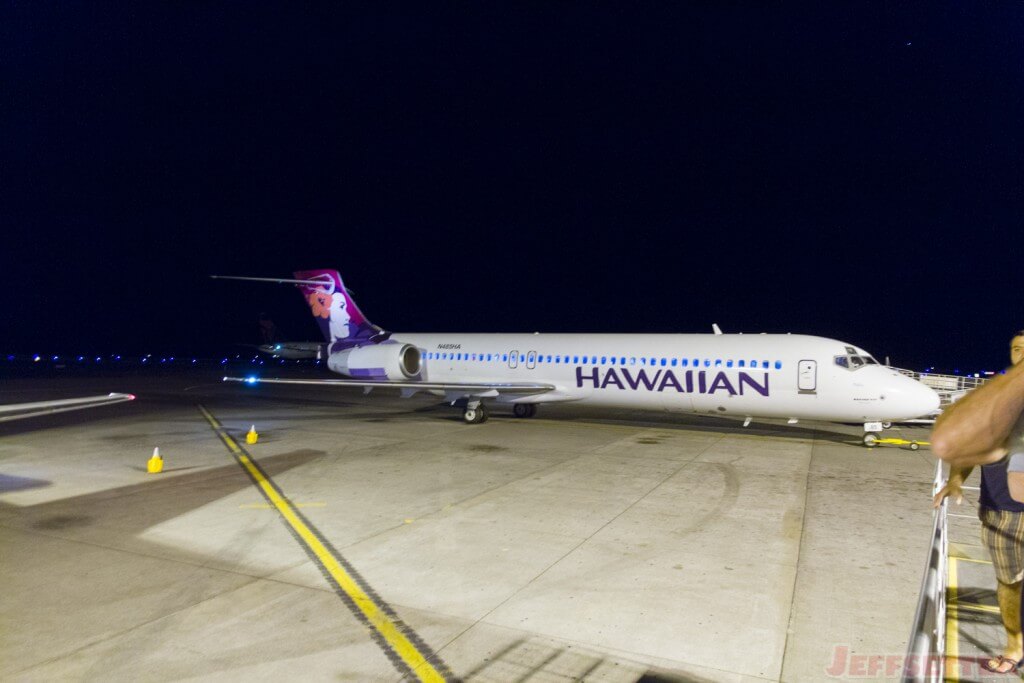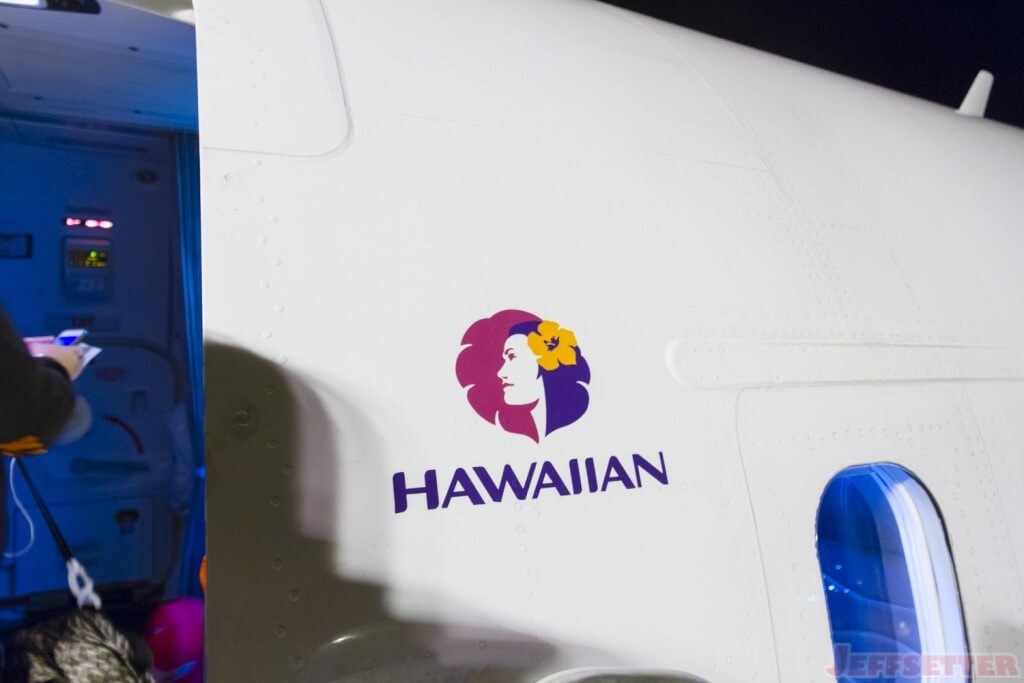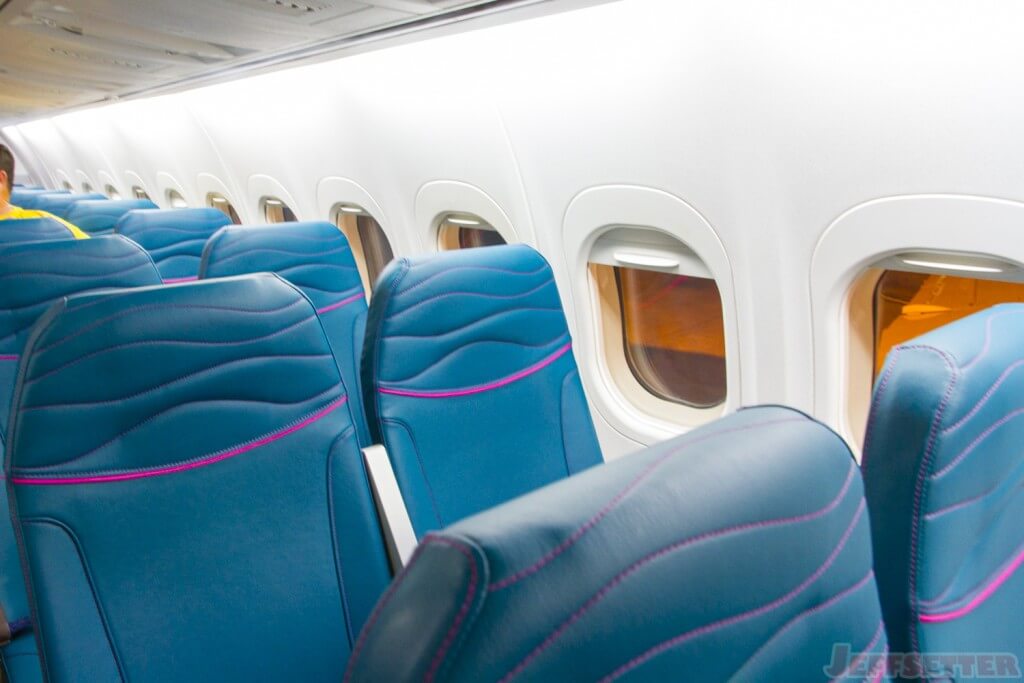 Boarding took a little while, as we had a full flight.  The flight crew, despite having been through a long, difficult day, was AMAZING.  They were also so positive and helpful, I really don't see how Hawaiian can have some of the best flight crews around, yet the absolute worst ground staff?
Soon enough we were back on Oahu and driving the short 10 minute drive from the airport to our home.
Our Big Adventure posts