It's safe to say that tourism isn't anywhere near normal in Vegas and won't be for some time. So, the big resorts have taken their time coming's back online. And now, we learn that Park MGM is to reopen as a smoke-free resort.
The Park MGM is one of MGM Resort International's newest properties. It's home to not only its namesake Park MGM Resort & Casino, but also boutique hotel NoMad. However, both hotels have remained closed since Las Vegas went into lockdown back in March. There is a good reason, though, for this long closure.
Going Smokeless
When the Park MGM reopens on September 30, smoking will no longer be allowed in all indoor spaces within the resort – even in the casinos. But, what does going smokeless have to do with remaining closed? Well, MGM isn't simply saying we're not allowing smoking at the Park MGM anymore. No. They decided to go all out and have replaced the carpeting and wallpaper throughout the resort to ensure the smoke smell doesn't linger. That's a commitment. Especially during these financially difficult times.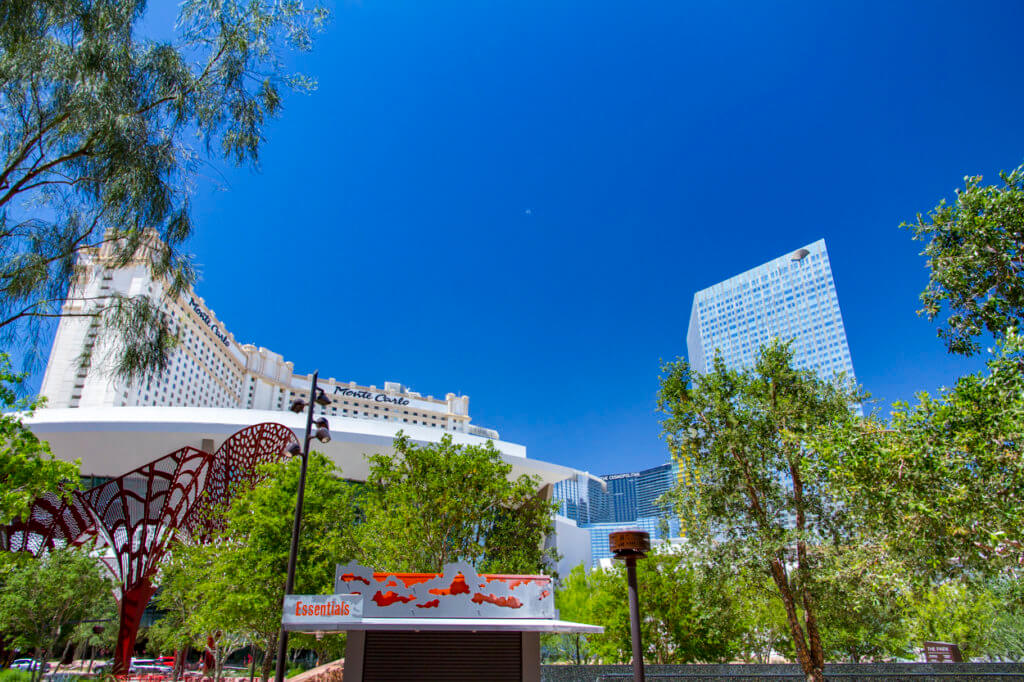 Why Go Smokeless
To some, Vegas is still all about sin. You do stuff there that you can't or wouldn't do elsewhere. And, for some, that means smoking while gambling and consuming copious amounts of alcohol, in addition to over-indulging at the buffets. So, why would MGM take away that longtime feature of Vegas indulgence?
According to the Park MGM's president, Anton Nikodemus, they believe that there is pent-up demand for a non-smoking casino in Vegas. And, that makes sense to me. Newer generations are more health-conscious, so smoking isn't as popular as it was with older generations. Further, some think that COVID-19 and its aftermath will make people more accepting of smoke-free casinos.
It's worth reminding that MGM does already have a smoke-free hotel, the Delano Las Vegas. But the Delano doesn't have a casino. Instead, you have to make your way over to the Mandalay if you want to gamble. That's not a big deal, though, since they have an indoor link to the Mandalay and takes all of five minutes or less to walk over.
And, if you really want to smoke at the casino, in your room, etc., MGM does have other resorts that still allow smoking. Those include the Aria Resort, Mandalay Bay (reopening September 25), the MGM Grand, etc.
Park MGM to Reopen as a Smoke-Free Resort, Final Thoughts
I don't smoke, nor do I like having to breathe in secondhand smoke. In fact, it is one of the aspects of Vegas I least like. So, the transition to smokeless resorts is a welcome change to me. But, will that alone entice me to stay at the Park MGM? Perhaps not. I wouldn't mind check it out one day, but the property definitely wouldn't be my first choice, smoking or not.