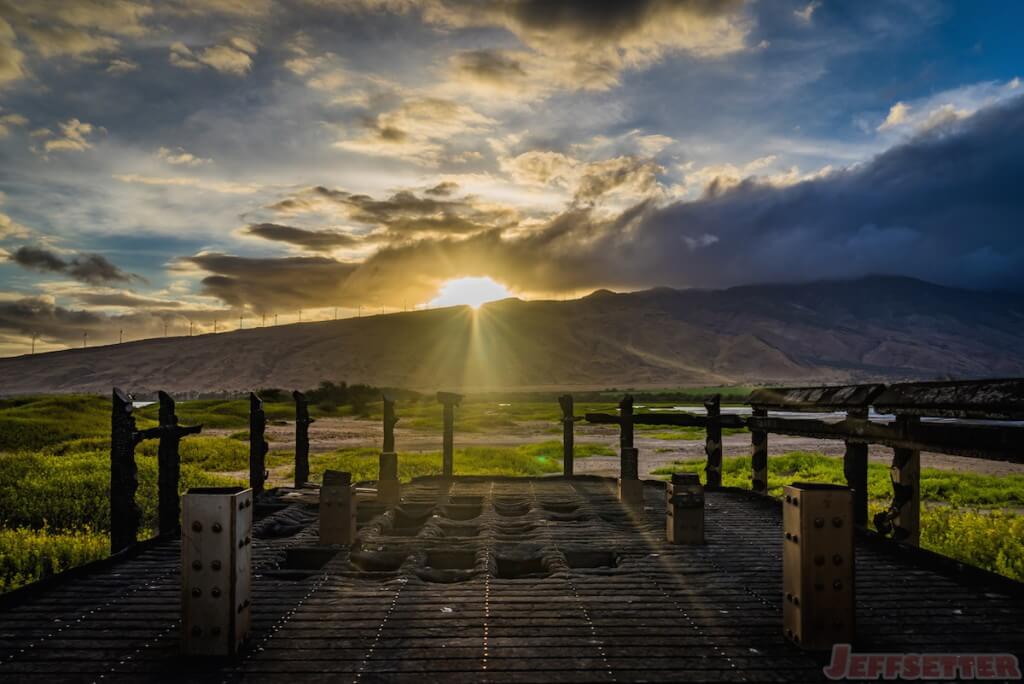 I'm having trouble finding the mental bandwidth to post today, so I just wanted to share a photo that makes me happy.
While staying in Hawaii in July, Mrs. Jeffsetter and I often drove past this boardwalk and animal preserve north of Kihei. Each time we passed, we said we should stop next time.
We finally stopped right before sunset and walked along the boardwalk. It was a nice experience, until the boardwalk ended. Apparently it burned down at some point along the way.
Before we turned back, I noticed the perfect light to get a photo of the burned bridge. I set my camera on a ledge and snapped away. Very happy with the result.