What better way to kick off the weekend than with a San Francisco sunset?
Mr. J put his photography hobby on hold this past year and a half. He just doesn't feel like he can dedicate the time to process the photos to meet his standards.
But, I thought I would try to bring back his Photo Friday by going through some of our old photos that he has processed.
Sunset in San Francisco
Recently, we were back in San Francisco to visit friends and the city.
We lucked out with a beautiful weekend, aka read "I am sunburned from San Francisco". Our friends took us on a city hike, which was one of the things that we loved about San Francisco. While we just enjoyed good company on this hike, I know Mr. J would like to get back out there with his camera.
It reminded me of one of my favorite photos that Jeff took before we left the city in 2015.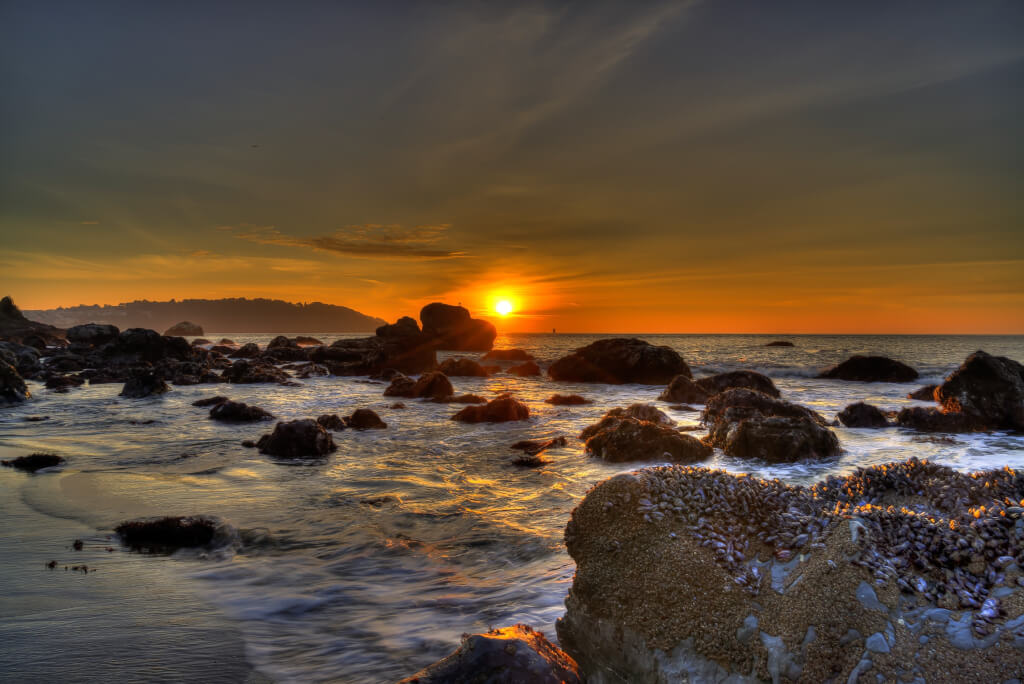 Note: He has shared this photo before, but it was overshadowed by his amazing Golden Gate photos.  I thought it deserved some recognition. Many of us focus on the Golden Gate and forget what is underneath it.