After our aviation themed day, the wife and I returned to the Seattle Marriott Waterfront to relax and figure out what we wanted to do for dinner.  We were really indifferent/indecisive, so we decided to checkout a place my grandfather had recommended:  The Crab Pot.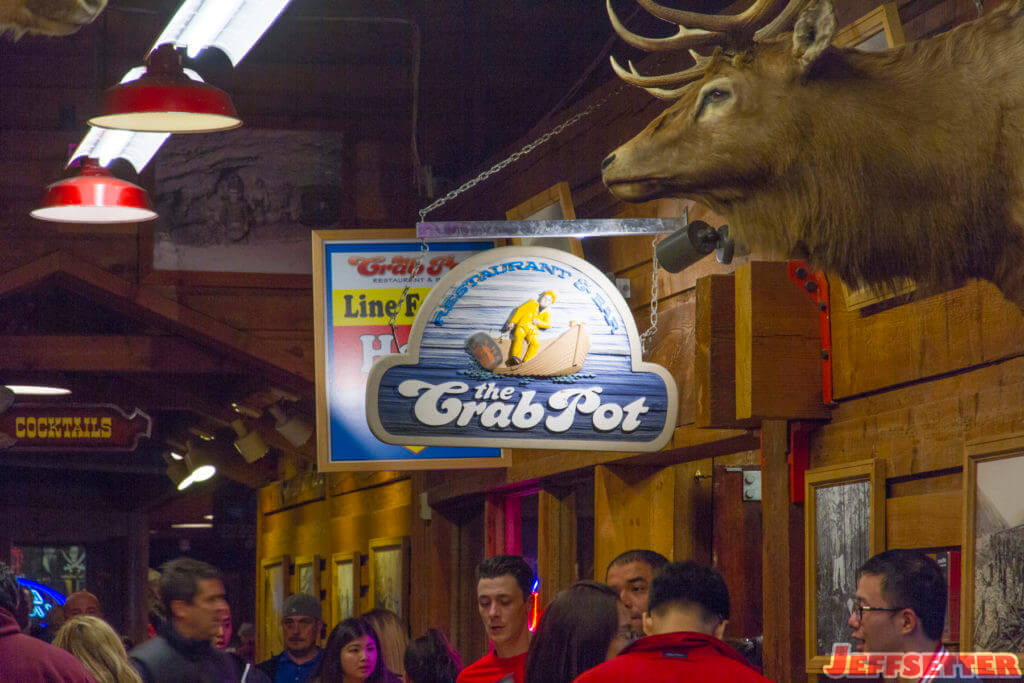 Ok, I know… The Crab Pot is a really touristy type of place.  I usually wouldn't come to this type of place, but my grandfather seemed to like it, so why not?  Of course when we go there, the place was a circus.  We were quoted a wait time of over an hour, and we waited at least that long.  Unfortunately they don't have buzzers, so you gotta stay nearby to listen for the guy yelling out names.
Once we were called, we were lead to our table through a labyrinth of different rooms crammed with tables and people.  The service is very indifferent and mechanical.  Prices rather high, especially when you consider the fact that you have to pay for bread here… It's around $4.00 cold, subpar sourdough with butter.  Anyway, to start we ordered the crab cakes.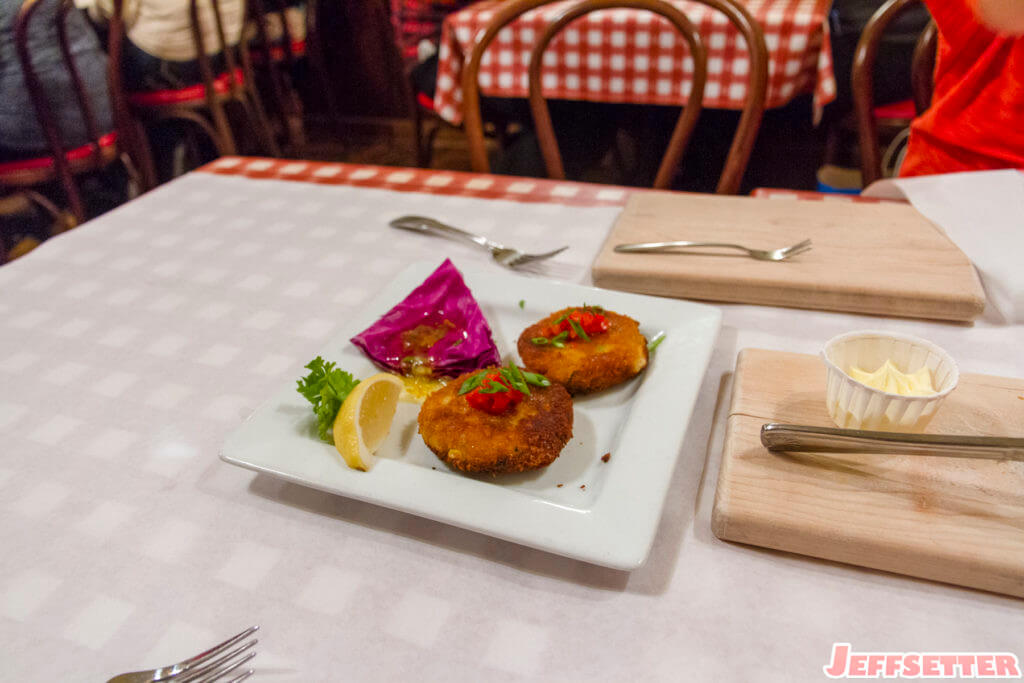 The crab cakes seemed a bit small for about $15, but they have barely any filler at allan tasted pretty good.  It was served, for some reason, with a partial loaf of sourdough and butter, which we weren't charged for.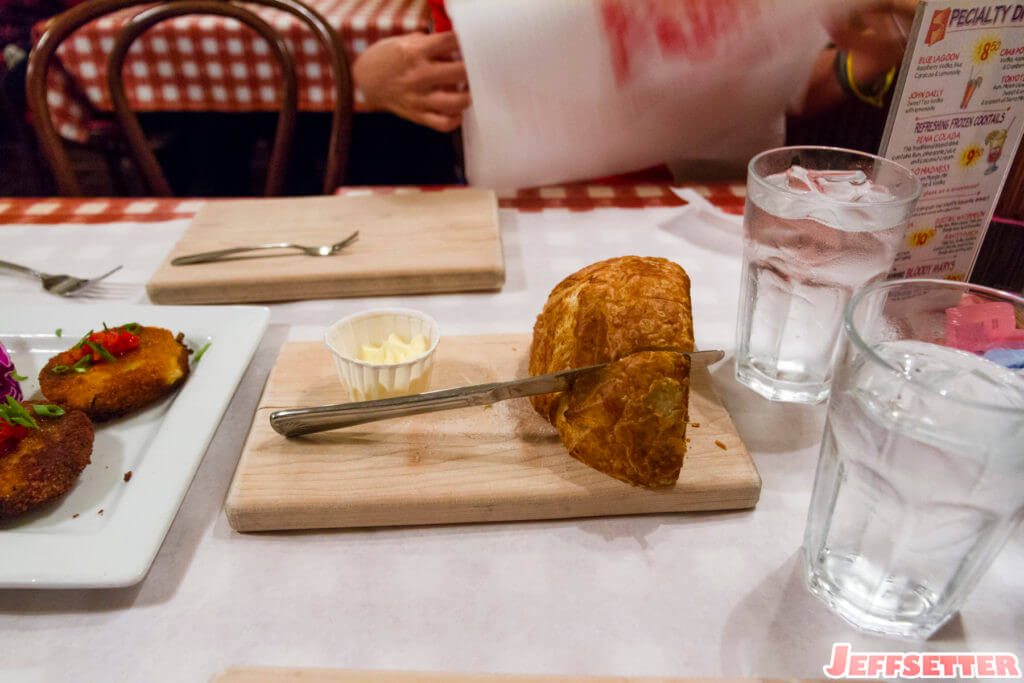 For our main, the wife and I settled on The Alaska Seafeast at about $42/person.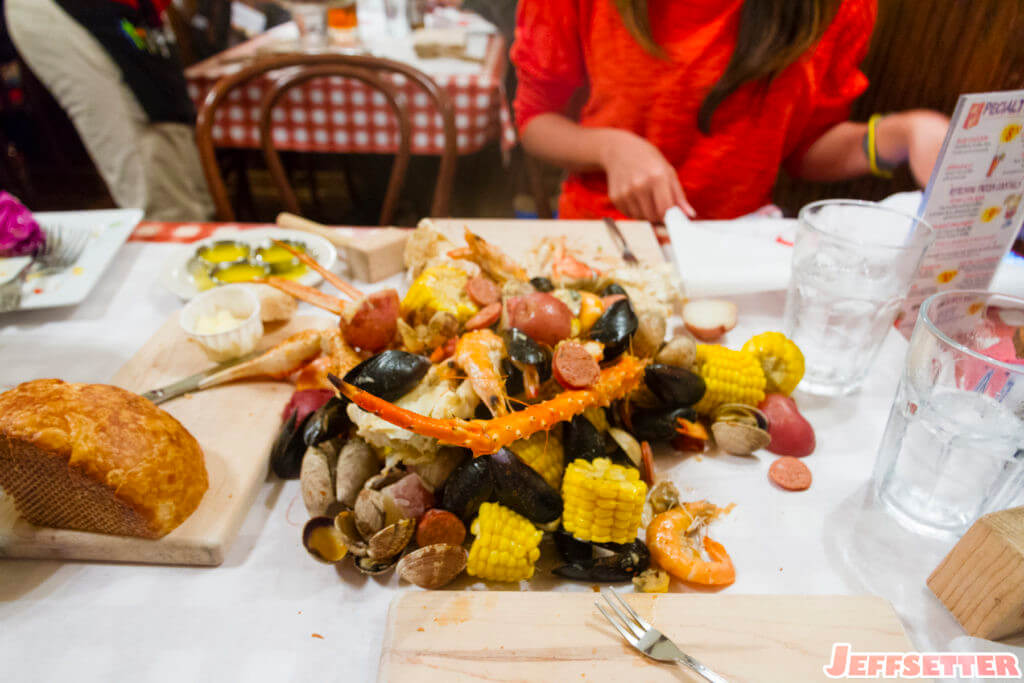 The Seafeast was full of mussels, clams, shrimp, andouille sausage, corn, potatoes, Dungeness crab, snow crab, and king crab.  The veggies were mushy and bland, the shrimp, mussels, and clams were rubbery & overcooked, but the few pieces of crab were all perfectly cooked.  The food wasn't the best, but we sure did have fun cracking crab with the mallet and picking through the mountain of seafood.  And I guess that's the point, it's more about the experience and fun.
We skipped dessert at The Crab Pot and instead headed to someplace I really wanted to try in Seattle, Rachel's Ginger Beer.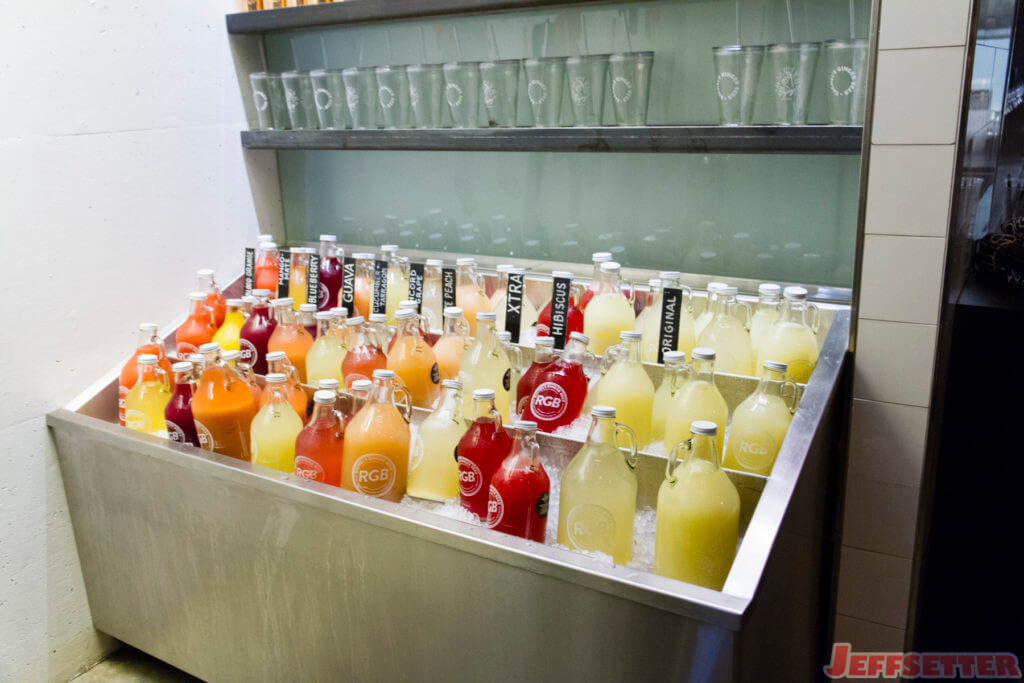 As you might imagine, Rachel's Ginger Beer specializes in ginger beer in a variety of flavors, all of which are made in-house.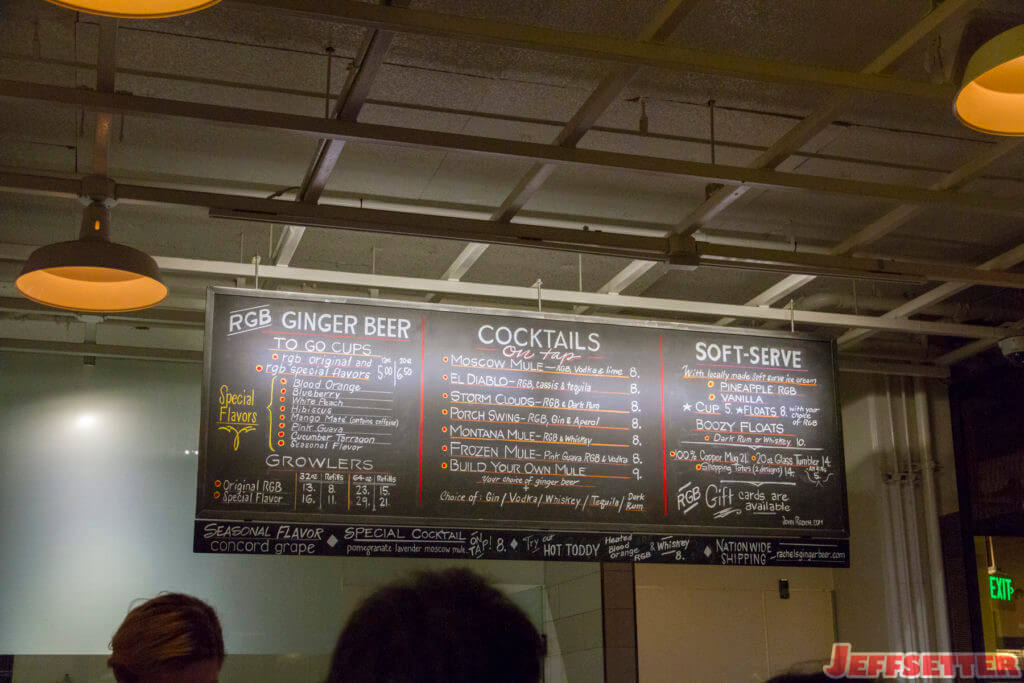 They have regular ginger beer, of course, but they also have a bunch of different special flavors.  The special flavors do change, so the flavors we had may not be there if you visit.  Rachel's does also serve ginger beer cocktails, soft serve, ginger beer floats, and boozy floats.  And while this location on Post Alley doesn't have food, the location on 12th Ave. does.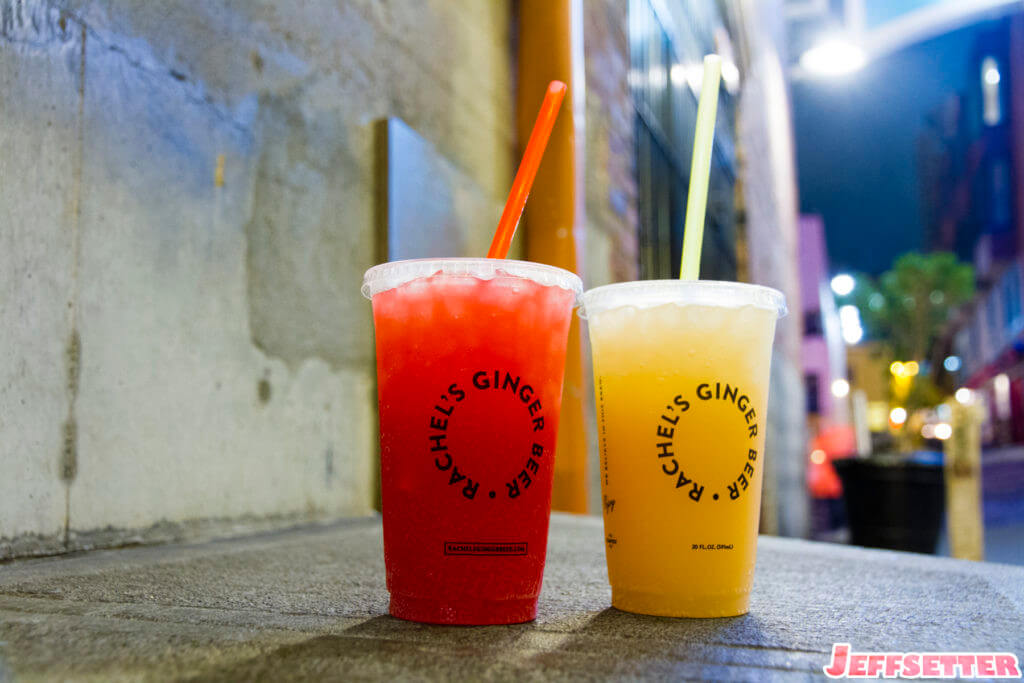 For our first visit, we both got a 20oz ginger beer.  I went with the hibiscus, while the wife went with the white peach.  The hibiscus had a nice hibiscus flavor and a ginger spice.  The wife's white peach was full of white peach and ginger flavor, but was pretty sweet.
If you love ginger beer, Rachel's Ginger Beer is a must visit.  Just know that this is real ginger beer, which means it can be pretty spicy.  The wife and I?  We love the stuff… Not really fans of ginger ale… The Crab Pot on the other hand?  Maybe save your money with that one, unless you want a hands-off seafood experience.
Our PNW Adventure
The Crab Pot and Rachel's Ginger Beer