The first thing I did after getting settled in my room was to go straight back out. Though I didn't want to pay the entry fee last time, this time I made it a point to head into the Red Rock Canyon National Conservation Area.
Location
The Red Rock Canyon National Conservation Area is a gorgeous mountainous region to the west of Las Vegas. From my hotel, it's about an 18-mile, 30 to 40-minute drive. Once you get to Red Rock, you'll need to pay the $15 entry fee for a vehicle, after which you'll drive along a 13-mile loop.
What to Do
I got to the park really late at about 5:30 pm, 2.5 hours before the place closes. So, I decided to keep things super brief. Given more time, though, Red Rock National Conservation Area is excellent for hiking. There are, after all, 26 official hiking trails in the area! But not this time.
What I did do was fly my DJI Mavic 2 Pro over Calico Hill. Now, I know what you're thinking, Red Rock Canyon is Federally-managed conservation land. So, how can I fly my drone there, right? Well, it turns out, this is completely legal. Red Rock's website (in the FAQs) sanctions drone flights, as long as you don't disturb others or wildlife, and as long as you don't operate in designated areas.
Calico Hill
The Calico Hill is an outcropping of red Aztec Sandstone. As a result, it's a very striking part of the conservation area. A perfect area to take photos and fly a drone. Don't believe me? Take a look.
The following photos are those I took with my Canon 6D Mark II.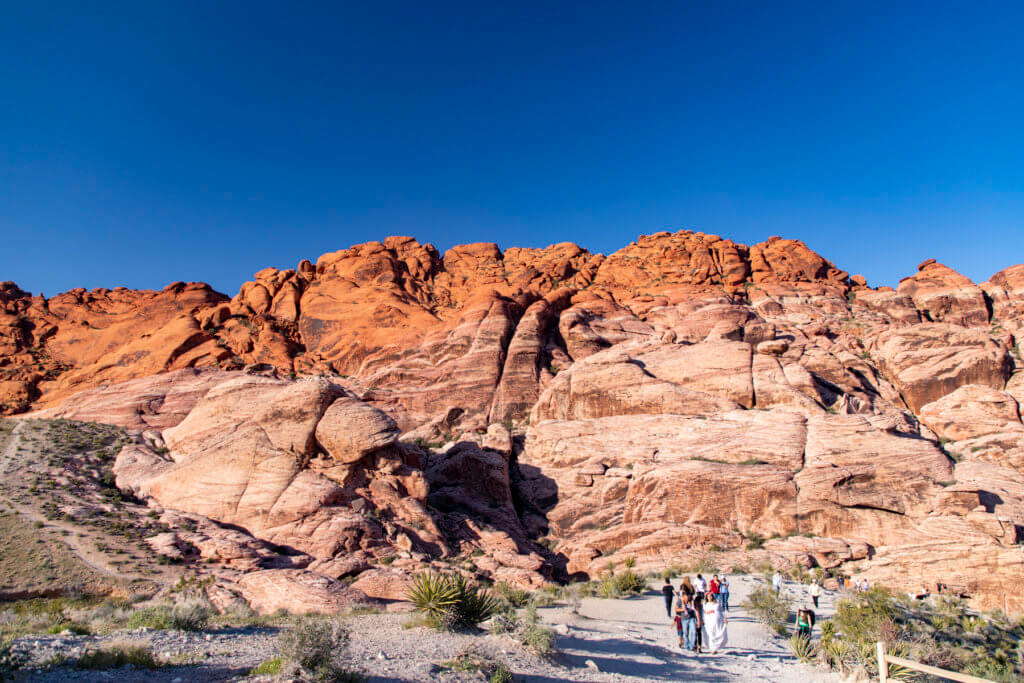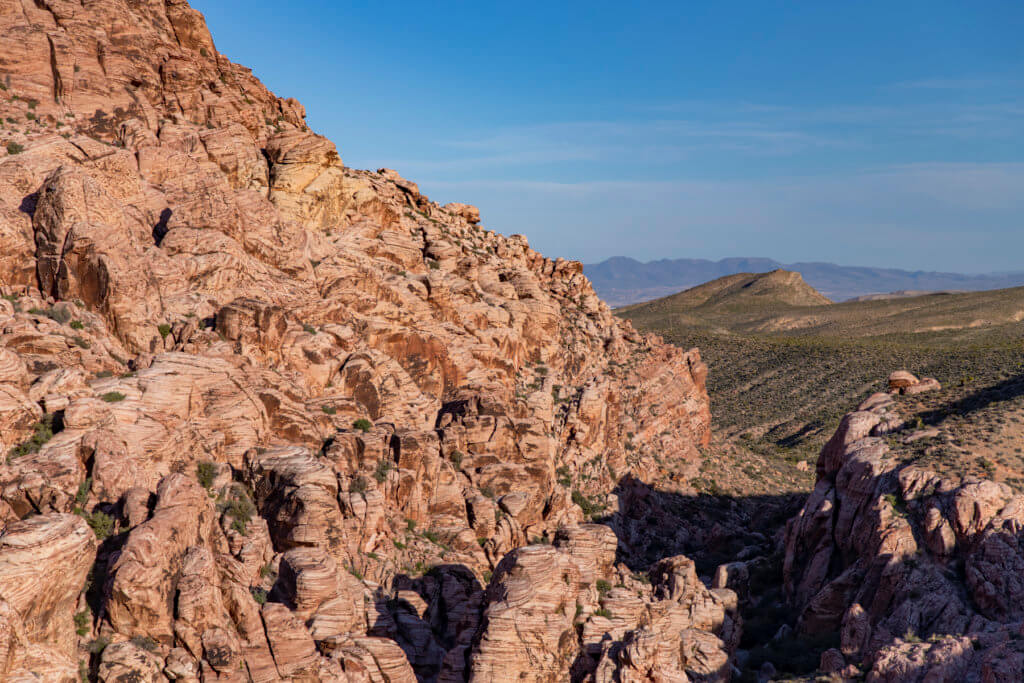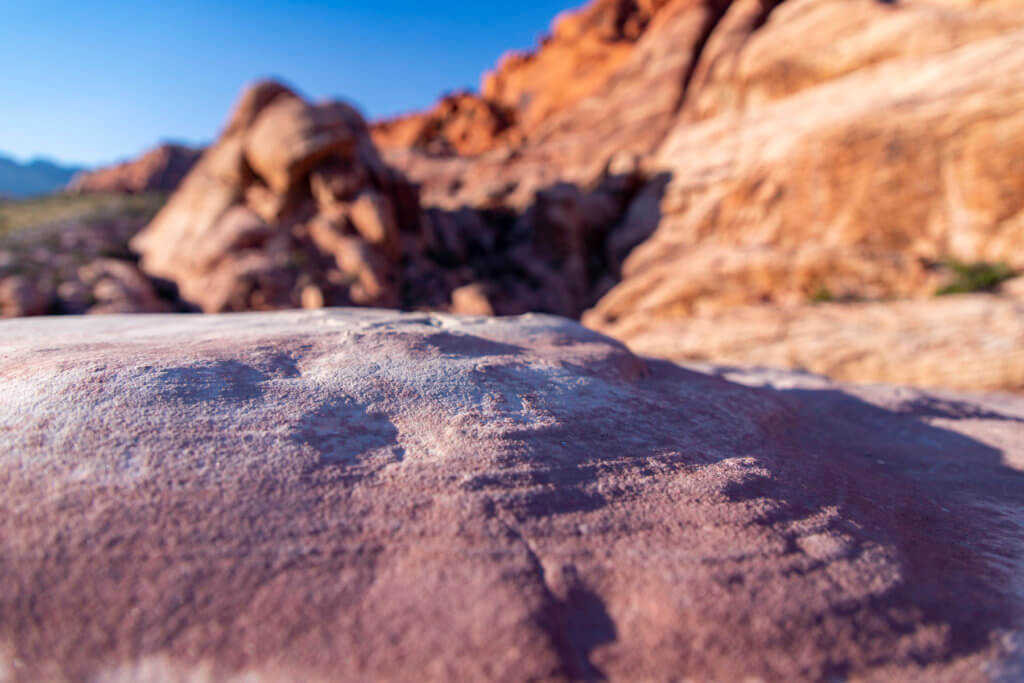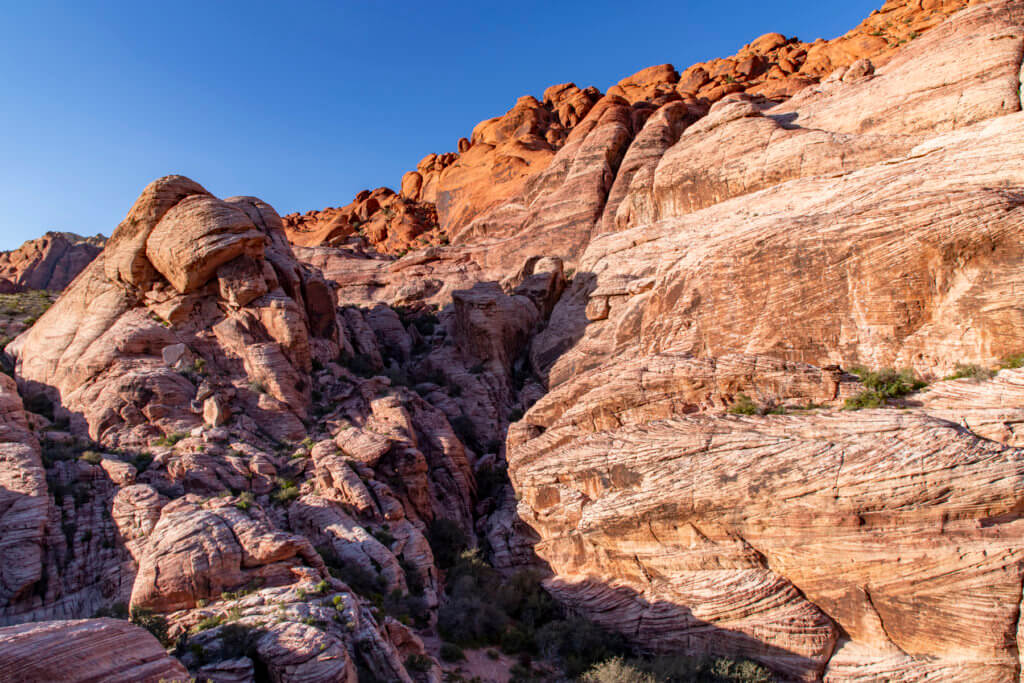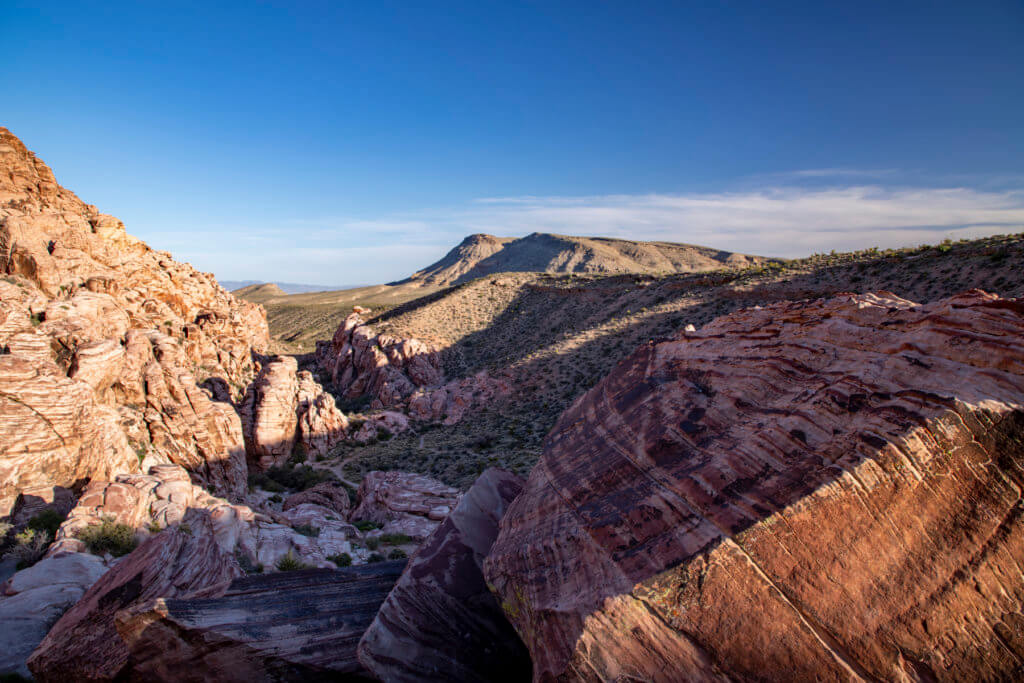 Calico Hill Drone Shots
As wonderful as the photo opportunities are on the ground, from up in the sky, they're even better.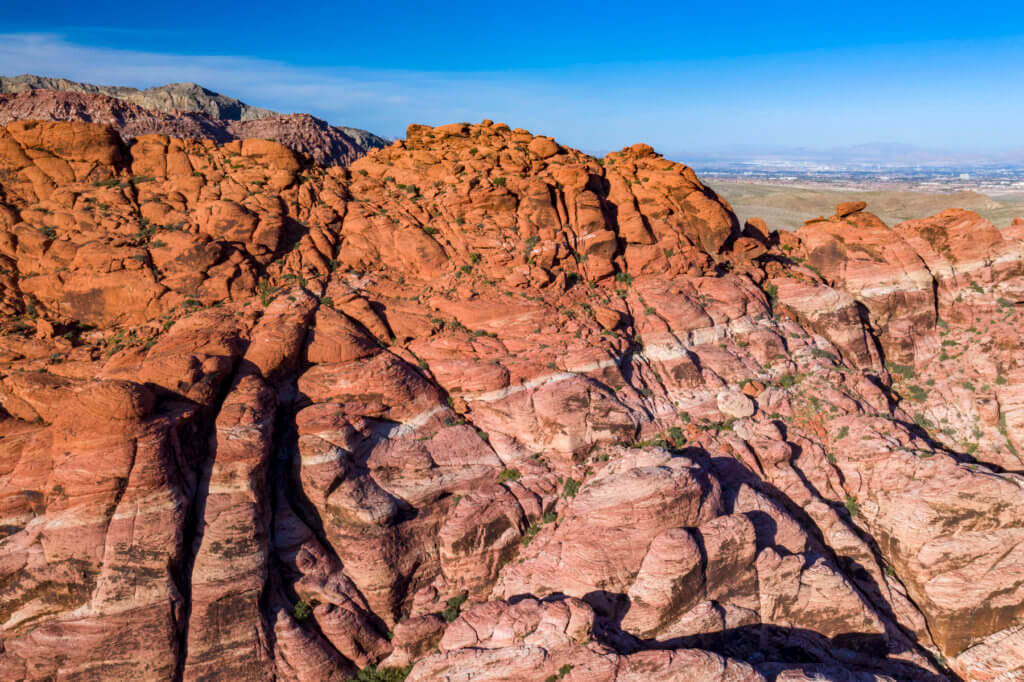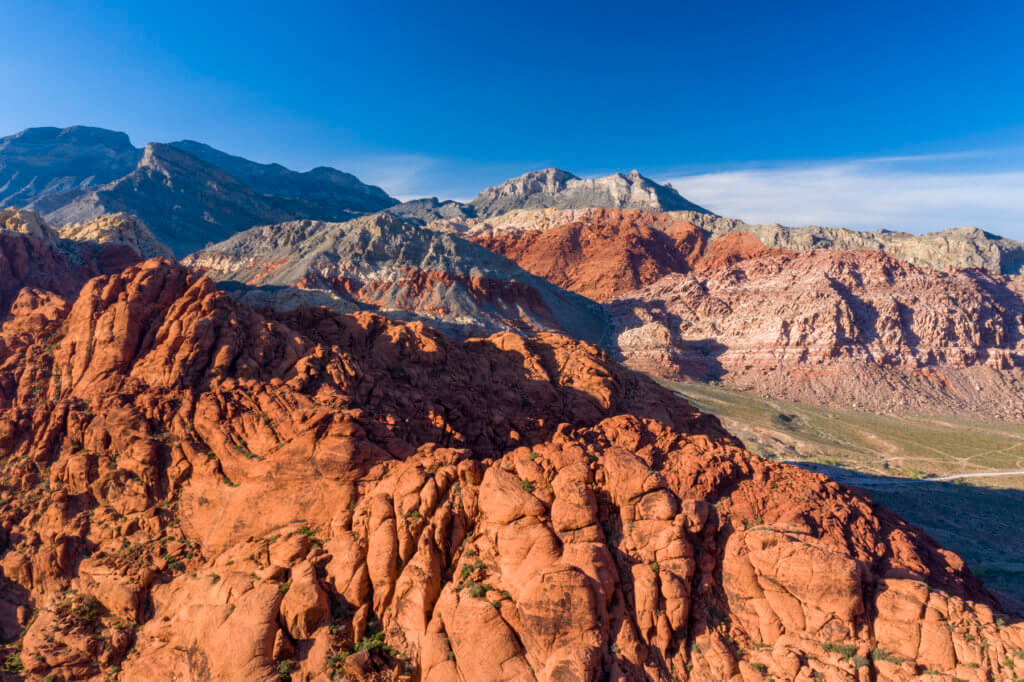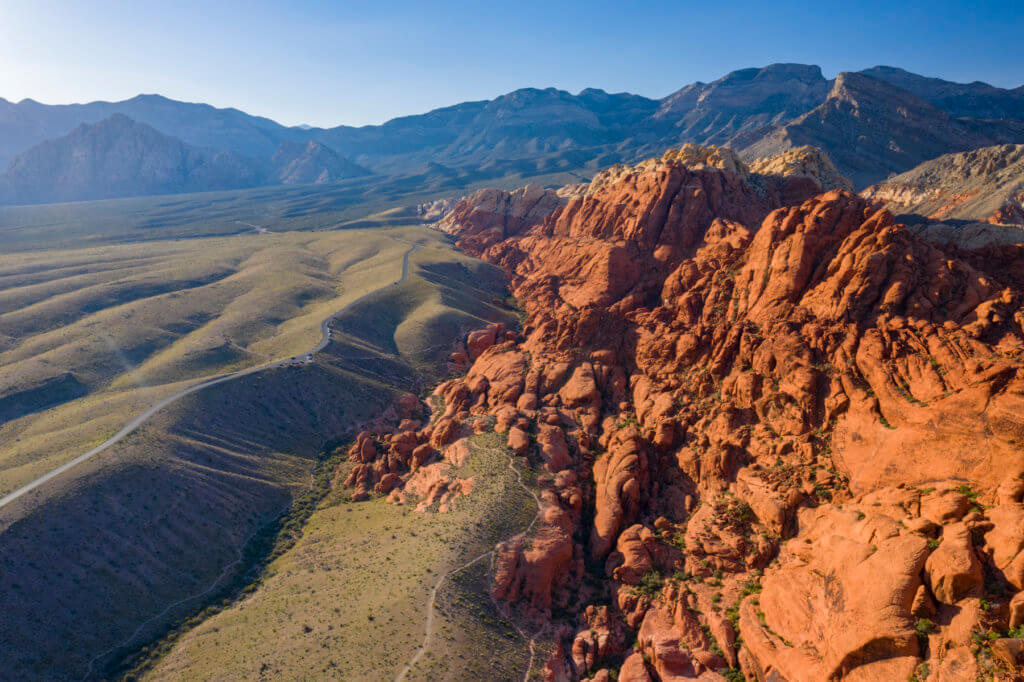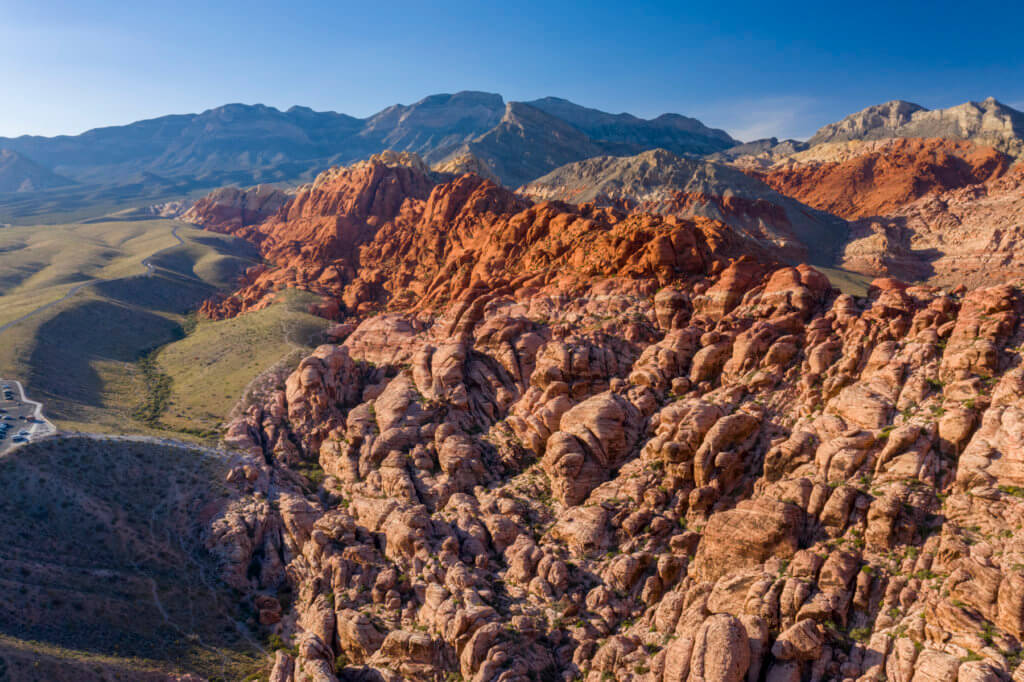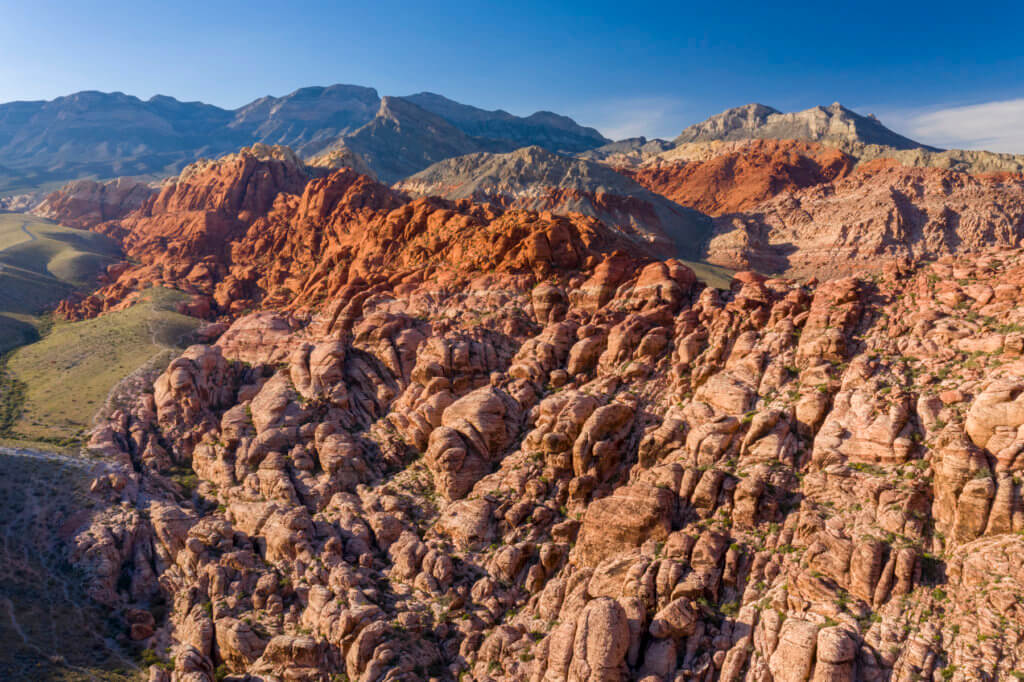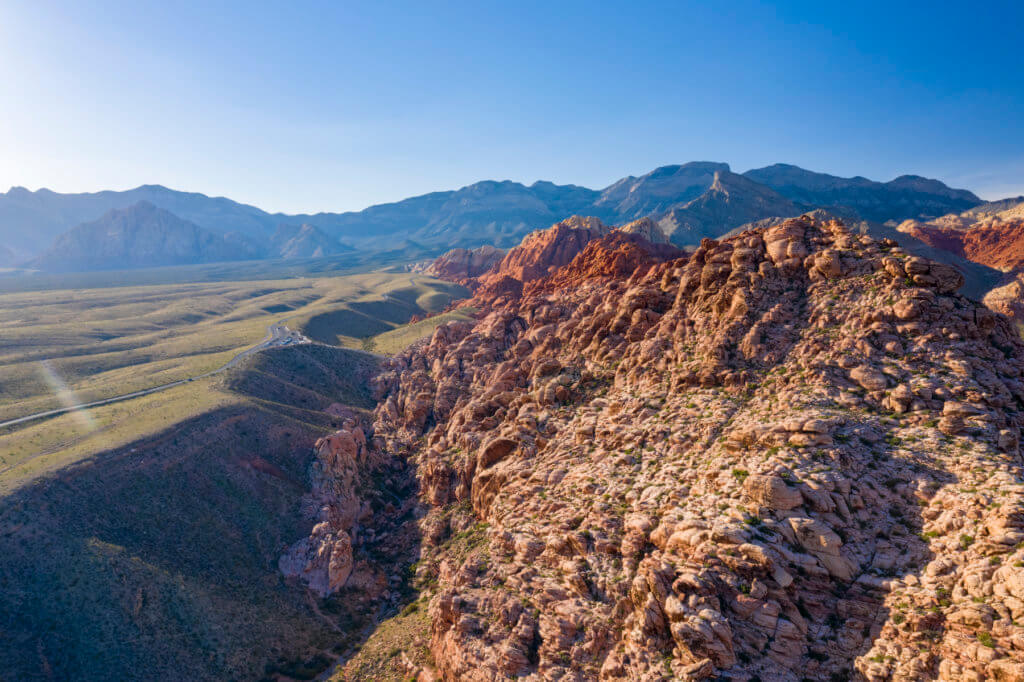 Calico Hill Fly Thru
Given the geology of the area, I couldn't resist doing a fly-thru at Calico Hill. Now, I will say, I didn't stay in the air long. The area is so quiet, that even at the FAA maximum altitude of 400 feet, I could still hear the drone.
Red Rock Canyon National Conservation Area, Final Thoughts
I'm no gambler, so Vegas is usually about the food for me. But there's so much more to Sin City than gambling, shows, and dining. There are tons of activities to do within a short drive from The Strip, such as the Red Rock Canyon National Conservation Area. So, there really are no excuses not to pay Vegas a visit. In fact, going to Vegas just for the gaming, shows, and food is just as bad as coming to Oahu and staying exclusively in Waikiki.
Make sure you get out of The Strip and Downtown areas next time you're in Vegas!
My Dismal Las Vegas Experience
Nobu Hotel Las Vegas – Form Over Function
Red Rock Canyon National Conservation Area