It's been a while since I last applied for a new credit card. However, I finally decided to pull the trigger on the Southwest Rapid Rewards Priority Card.
Why the Southwest Rapid Rewards Priority Card?
The Southwest Rapid Rewards Priority Card isn't a new card, nor is it a card that'll get you onto an aspiration flight. However, for my needs, it's the perfect card. You see, since they came to Hawaii, Southwest Airlines became the Island Miler Ohana's airline of choice for inter-island travel. What's more, we can use them to fly to/from Hawaii and within the continental U.S. We haven't done this yet, but we do enjoy flying with them within the islands.
Plus, as you all know, I've been looking to get rid of my Hawaiian Airlines World Elite Mastercard. That card, which carries a $100 annual fee, doesn't provide enough value for me to keep it.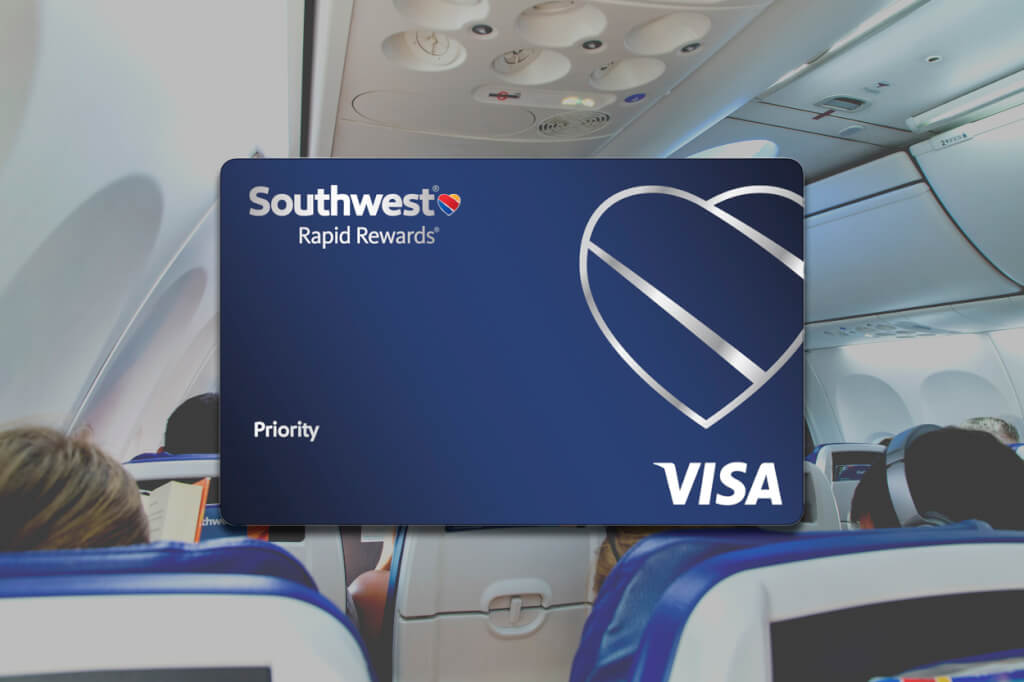 Applying for the Southwest Rapid Rewards Priority Card
I applied for my card on Chase's website. Unfortunately, I didn't get an instant approval, which was a bit disconcerting. You see, I have excellent credit (my FICO is over 800) and am under 5/24. What could it have been? Regardless, the message I got stated that I'd receive a decision by mail within 30 days. I was grateful that it wasn't the seven-day message, though, as that usually means your application was rejected.
The next day, however, I received an email stating that I was approved for the card and that I'd get it within five to seven days. What's more, I got an e-statement enrollment email and my card appeared in my Chase app. From there, I proceeded to add my new Southwest Rapid Rewards Priority Card to my Apple Pay.
Sign-Up Bonus
The sign-up bonus available at the time of my application was for 40,000 points after spending $1,000 in the first 90 days. I know, recently, you could get Companion Pass for spending $5,000 in the first 90 days. However, I didn't want to have to spend or manufacture that much.
Southwest Rapid Rewards Priority Card Benefits
To me, this card provides the best value of any Southwest credit card. That's because, for a $150 annual fee, you get:
$75 annual Southwest travel credit
7,500 anniversary points
Four Upgraded Boardings every year
1,500 Tier Qualifying Points for every $10,000 spent
25% statement credits for in-flight purchases
3x points on Southwest purchases
2x points on local transit, commuting, rideshare; internet, phone service, cable, and select streaming services; and hotel and car spend with Rapid Rewards partners
1x points on everything else
Southwest Rapid Rewards points are generally valued at about $0.014 each. That means the anniversary bonus is worth about $104. So if all you do is make one or two Southwest purchases per year, you should be able to get a value of $179 out of this card every year. That's quite a bit more than the annual fee you're paying to have this card!
What About the Other Southwest Cards?
The cheapest card Southwest offers with Chase, the "Plus" card, carries a $69 annual fee. For that, you get no credit and just 3,000 points per year, giving you a cash value of $42. That means you'll need to make up the remaining $27 in annual fees via spending. The Premier card doesn't fare much better with a $99 annual fee, no statement credit, and a 6,000-point annual bonus worth $84. Now, I will say that these two cards give you two Early Bird Check-Ins per year, which I'd prefer over the Upgraded Boardings, but that's ok.
It's worth noting, however, that the Premier card has the same earning structure as the Priority. The Plus card does too, though you only get 2x points on Southwest spend.
Final Thoughts
To me, the Southwest Rapid Rewards Priority Card is an excellent value. Right off the bat, even with limited use, you'll easily glean more value from it than you pay in annual fees. And that's far more than I can say about the Hawaiian Airlines World Elite Mastercard. After all, the card only provides free checked bags for the primary cardholder and a $100 companion discount on transpacific flights. You'd have to take four transpacific flights to make back the card's $99 annual fee, provided you aren't traveling with a companion. And for me, that's often not the case.
Mrs. Island Miler and I fly Alaska together to take advantage of their $99 companion certificate and free checked bag for up to six people on the same itinerary. So, for me, the Southwest Rapid Rewards Priority Card makes a great companion to our Alaska Air Mileage Plan cards. It fills in the inter-island blank left by being loyal to Alaska and provides us far greater value than Hawaiian's card, even if the annual fee is higher.