I finally got to try Scott Conant's cuisine this past April. But, I've learned that, since then his restaurant has closed. But I'm still reviewing the defunct Masso Osteria Las Vegas since his signature dish is still available elsewhere on the Strip.
Yeah, I'm terribly behind in my trip reports. I've been busy. But, despite the restaurant's closing, it's still worth reviewing for Conant's signature dish. After all, you can still get it at the Cosmopolitan's Scarpetta. So, this isn't going to be a standard review for me. No talk about ambiance or service since that doesn't matter anymore. Let's just talk about the food.
Why Masso Osteria?
If you didn't already know, I'm an Anthony Bourdain fan. And in his previous show, No Reservations, he had a how-to-cook episode that included Scott Conant and Thomas Keller, among others. Conant's signature spaghetti al pomodoro looked fantastic, in my opinion, so I made it a point to try it if I ever had the opportunity. And his Masso Osteria at the Red Rock Casino Resort & Spa was that opportunity. Plus, it fit in perfectly with my plans since I was a Red Rock Canyon right before dinner.
Food
Wanting some protein with my meal, I decided to start with a happy hour appetizer: Short Rib Polpette.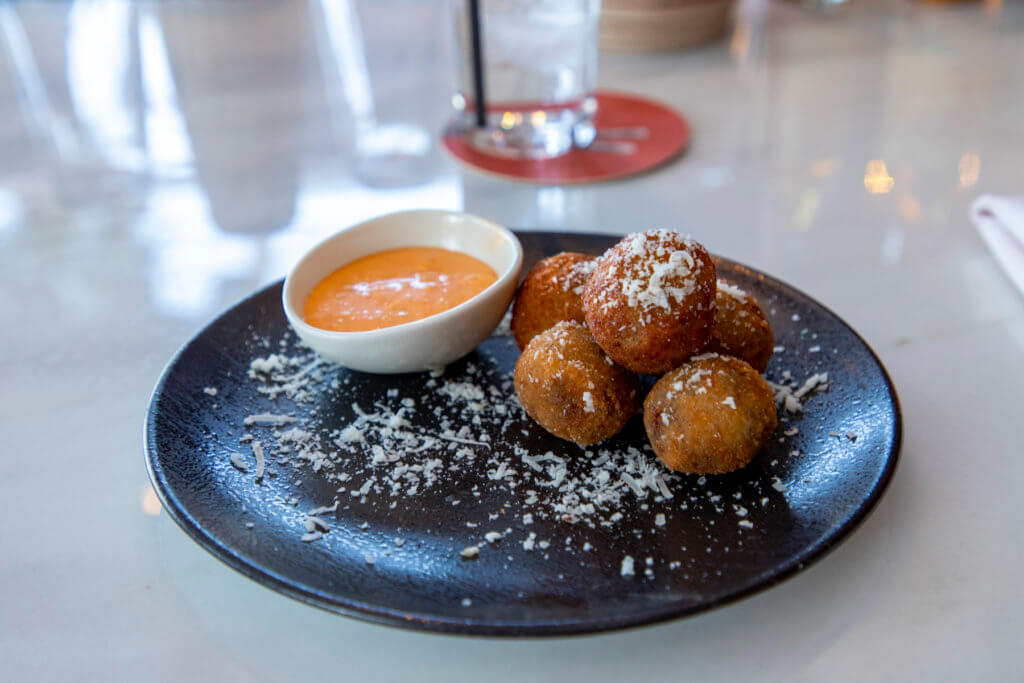 These things were quite what I was expecting since polpette are, you know, meatballs. I mean, I guess there were, though they were really deep fried balls of braised short rib.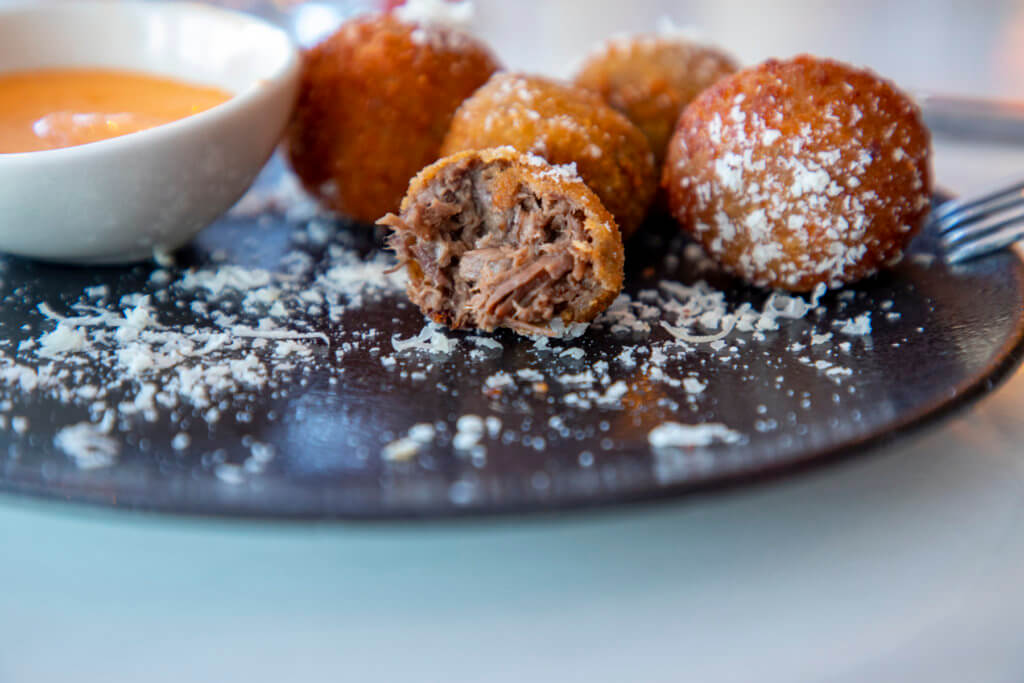 What threw me off the most, though, had to have been the raisins inside. However, Calabrian Chili Sauce was damn good and paired nicely with the crunchy, meaty morsels.
Of course, you already knew I ordered the Spaghetti al Pomodoro for my main dish, wish isn't something I'd normally do. After all, most places do this dish poorly; it's a very basic tomato sauce with very little though put into it. But not at Conant's restaurants.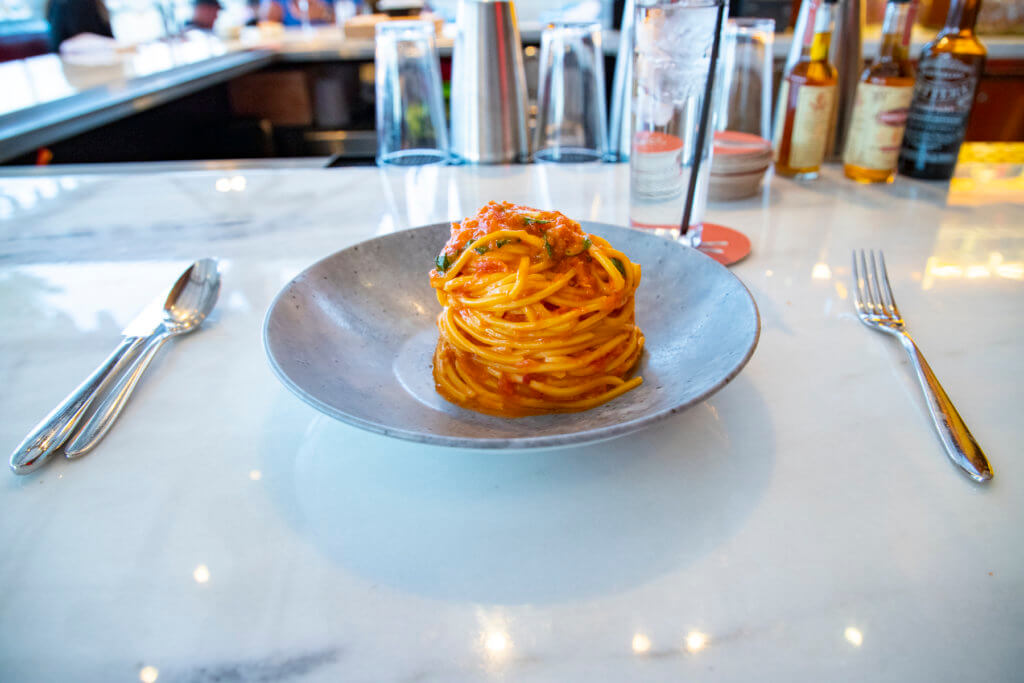 This deceptively simple dish is made with thick, fresh spaghetti noodles done to a perfect al dente. And each noodle is perfectly coated in just the right amount of sauce; no soupy sauce pooling at the bottom.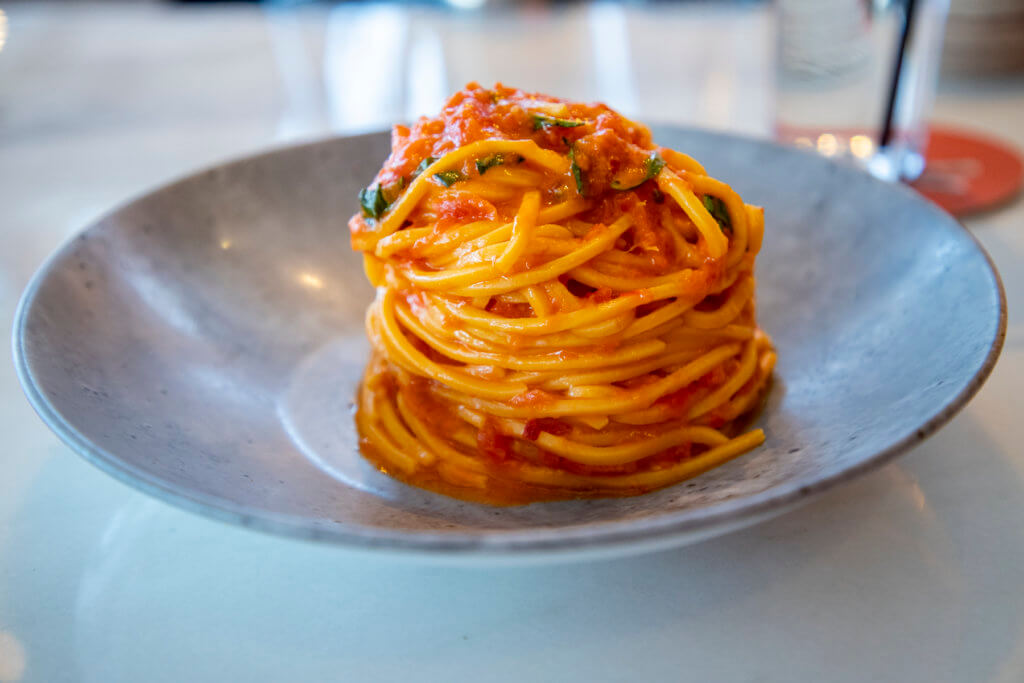 Flavor-wise, you first get a hit of sweetness from fresh tomatoes and richness from butter. Over time, though, an intense umami flavor builds, along with a dull, almost imperceptible burn of red chili. The result is a nearly perfectly balanced dish, filled with umami and sweet tomato, and just enough chili burn to keep things interesting without overpowering it. I will say that I thought there was slightly too much butter in the dish for my liking, but not enough to keep me from reordering in the future.
Dessert
After dinner at Masso Osteria, I didn't return to Caesars Palace. Instead, I headed to The Cosmopolitan to gamble a bit and grab a light dessert. Strangely, the Chandelier was white this time, though.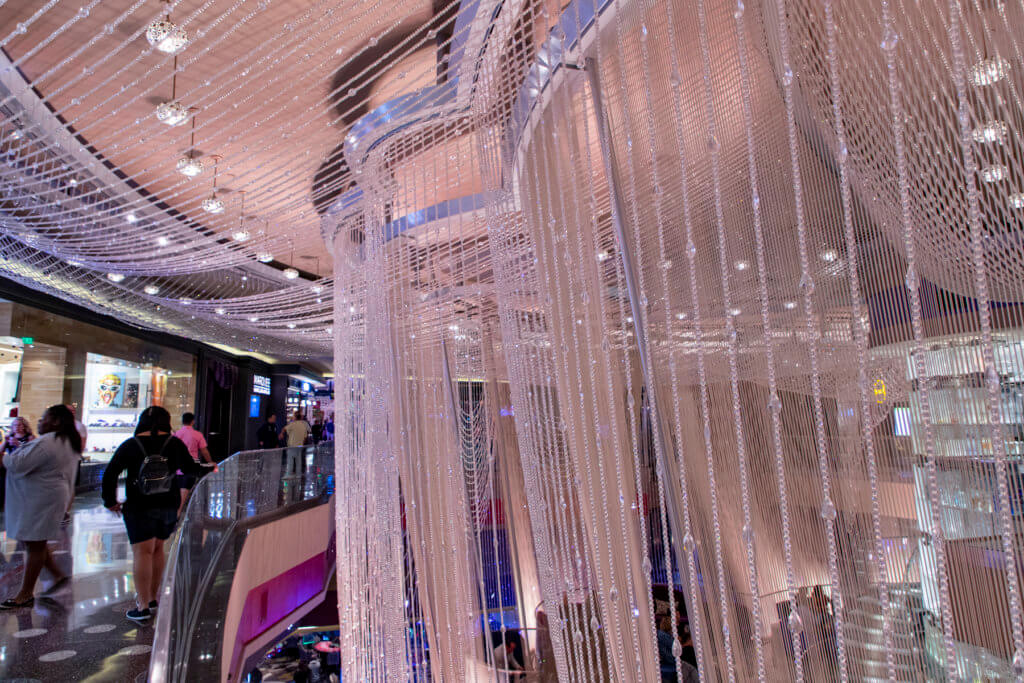 If you didn't already guess, my choice of dessert at the Cosmo was Christina Tosi's Milk Bar. After all, I love their Cereal Milk Soft Serve with their rich, chewy, dark chocolate fudge.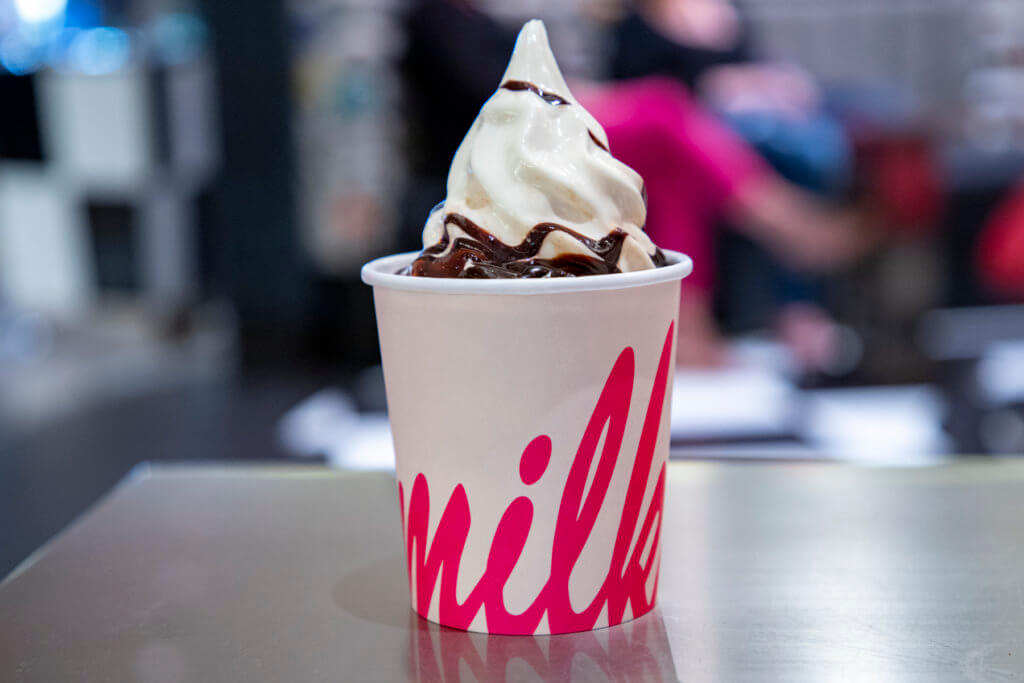 Reviewing the Defunct Masso Osteria Las Vegas, Final Thoughts
It's too bad Masso Osteria couldn't cut it. The restaurant's life was an extremely short one, but I'm glad I got to try it. Especially since I finally got to try Chef Conant's signature dish. So, if you want to try a Spaghetti al Pomodoro like you've never had and are in Vegas, go check out Scarpetta at the Cosmopolitan.
My Dismal Las Vegas Experience