Last year, Snohomish County gave the Institute of Flight the boot. So, while revisiting the Future of Flight Aviation Center this past April, I was interested to see how the center changed under its new operator.
As you'll recall, last year Paine Field's airport director, Arif Ghouse, proclaimed that the exhibits at the Future of Flight are boring. So, in his opinion, it was time for the Institute of Flight and its exhibits to go. And, in its place came a famous local business, Boeing.
Institute of Flight Displays
In the past, the Institute of Flight maintained a number of aircraft-related displays at the Future of Flight. Those included:
Boeing 737 fuselage section
Boeing 727 fuselage section
Roll-Royce Trent 1000 engine
ISS module
Boeing 747-8 vertical stabilizer
GE90 turbofan
Glasair Aviation aircraft
Kid's corner with activities
These are the exhibits I saw when I first came here in 2015 and again in 2017. There were a couple of other exhibits too, but I can't remember what they were. But the space was largely open and, yeah, I thought the place was pretty damn boring.
The Future of Flight Aviation Center Under Boeing
Honestly, things haven't changed much at the Future of Flight Aviation Center under Boeing. The exhibits are different now, though the ISS's Destiny module, the vertical stabilizer, and the 787 hull piece remain.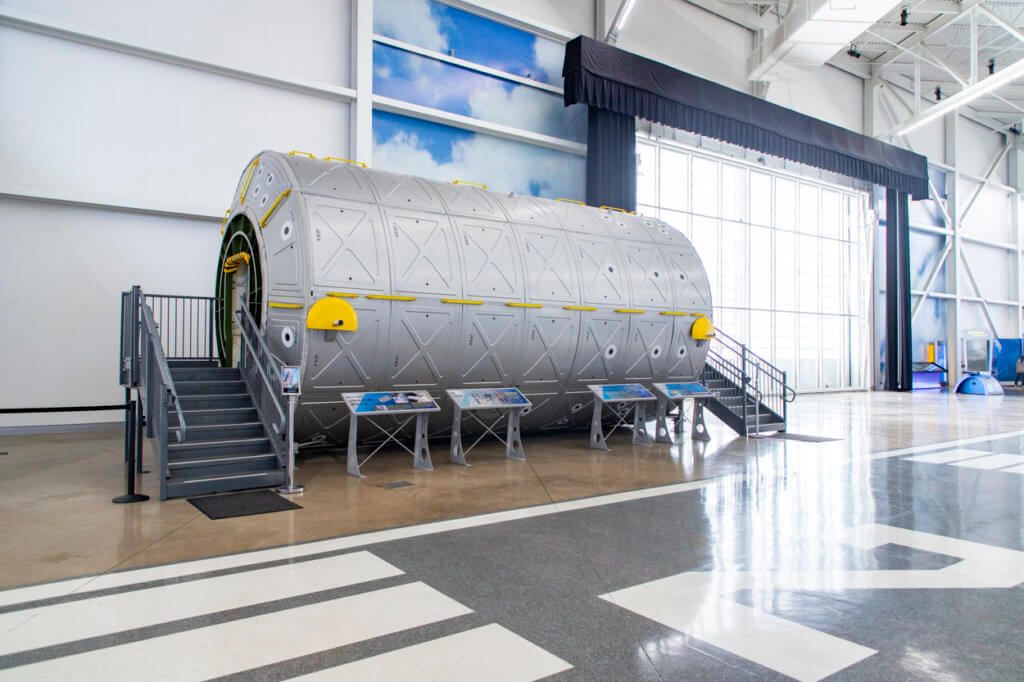 Now, however, there's a section going over the history of Boeing's commercial aircraft division, as well as a section covering space exploration.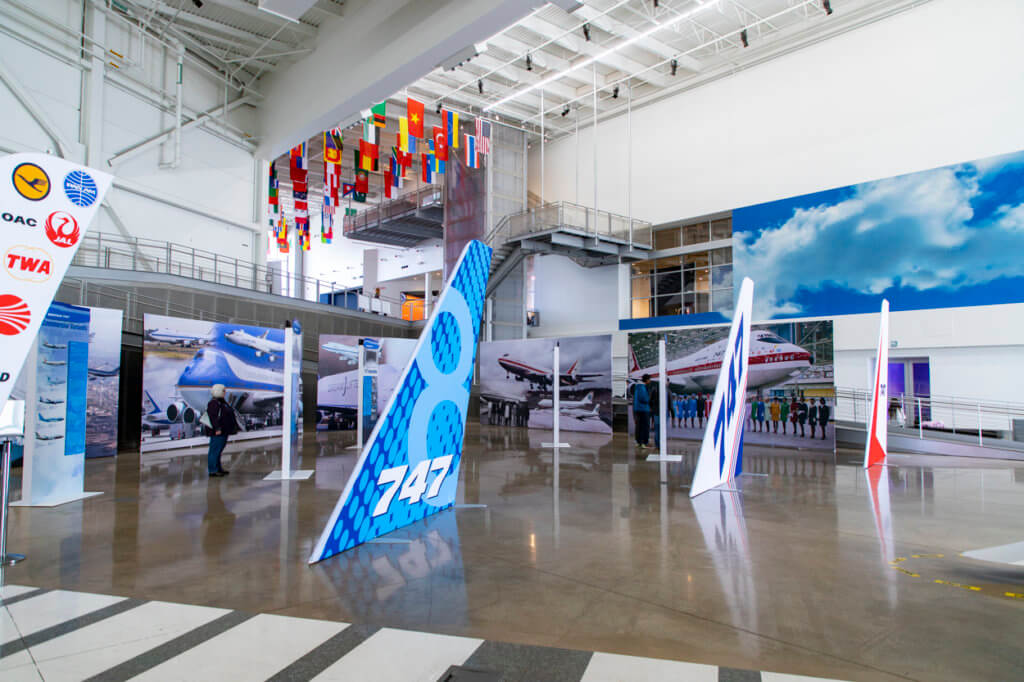 There are even interactive exhibits now, such as these flight sims.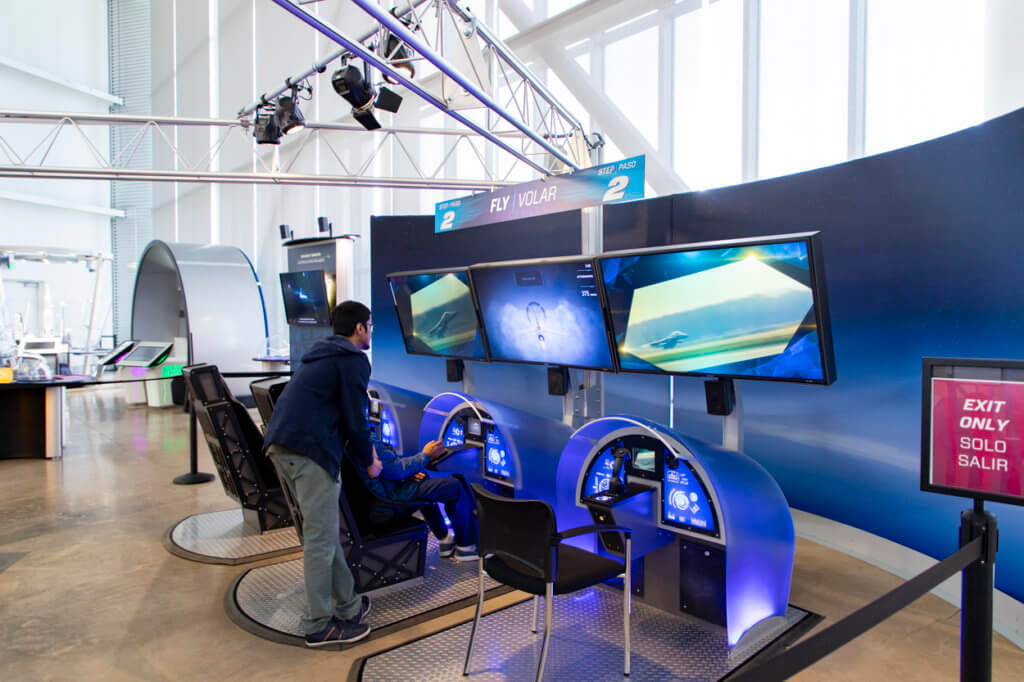 But, the center remains a large, mostly empty building that isn't all that interesting.
I expected more of Boeing, really. And I sincerely hope that what they have there now is just the beginning. Because, if not, this place really isn't worth visiting except for the factory tour and the sky deck. Heck, the only thing I found interesting in there was the model of the 777X.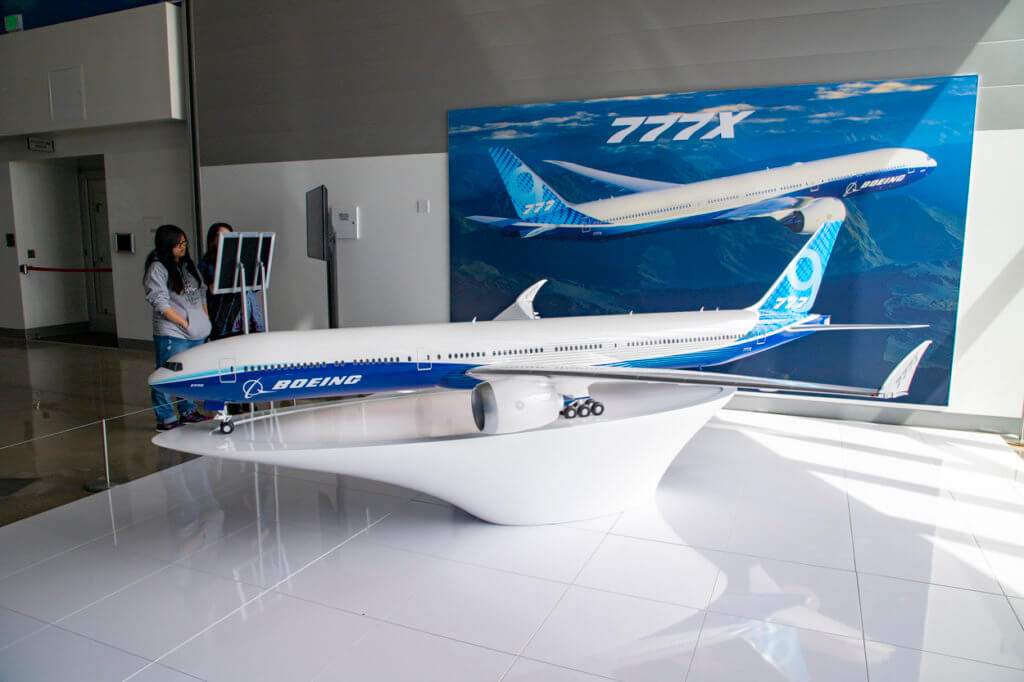 And all of them sad 737 MAXs parked all over the place.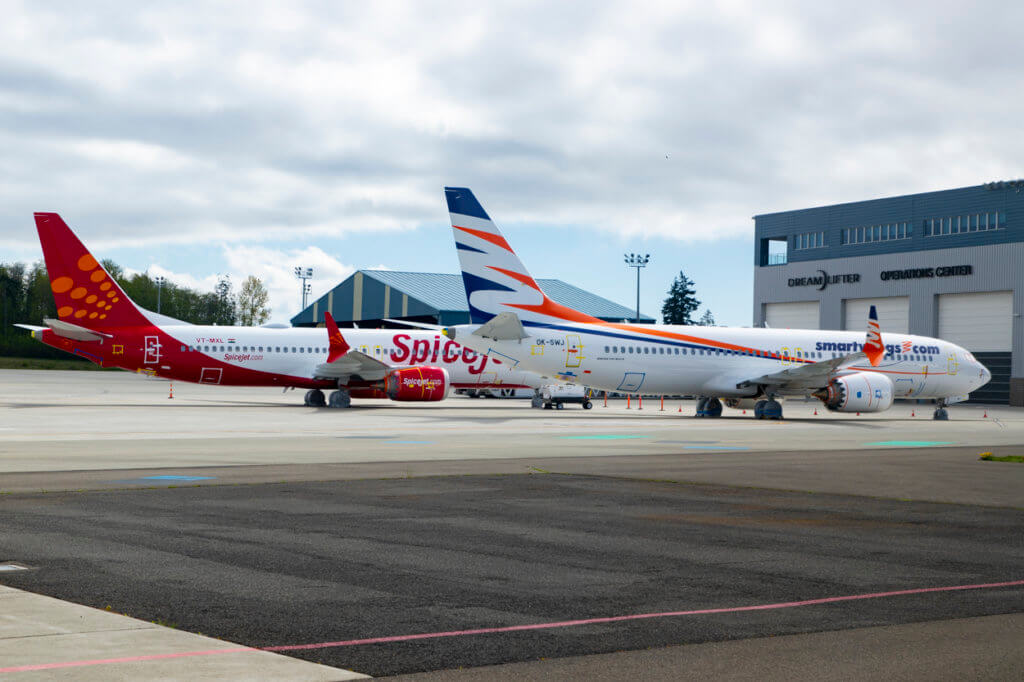 But, again, the best part of the whole center is the sky deck. There, we saw the test 777-9 hiding behind a KC-46 Pegasus, some 787 fuselage pieces, and a ton more 737 MAXs.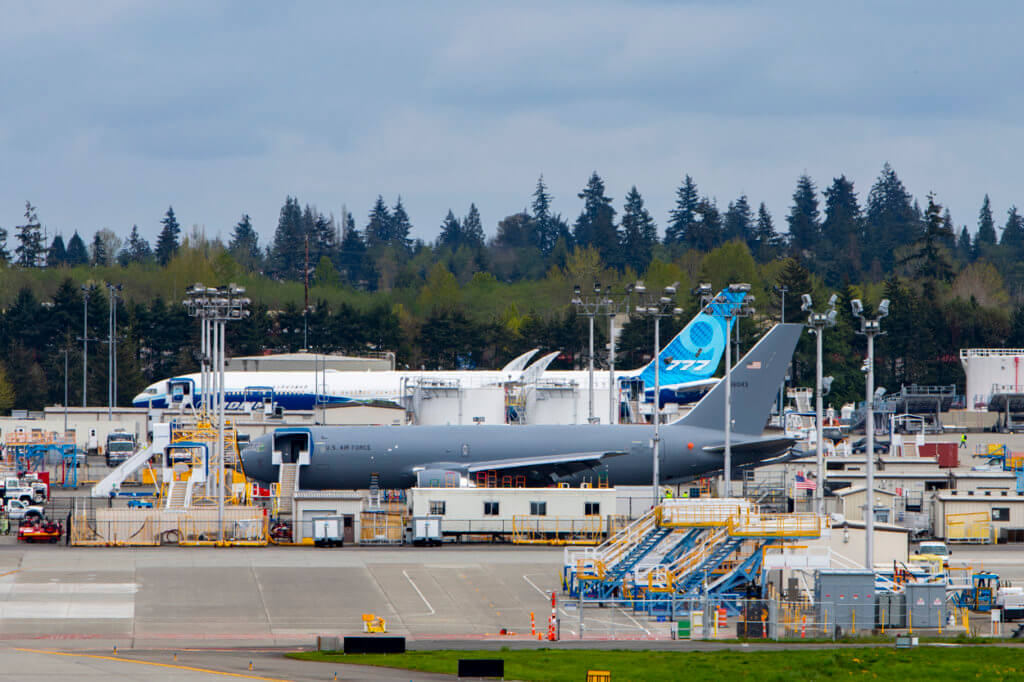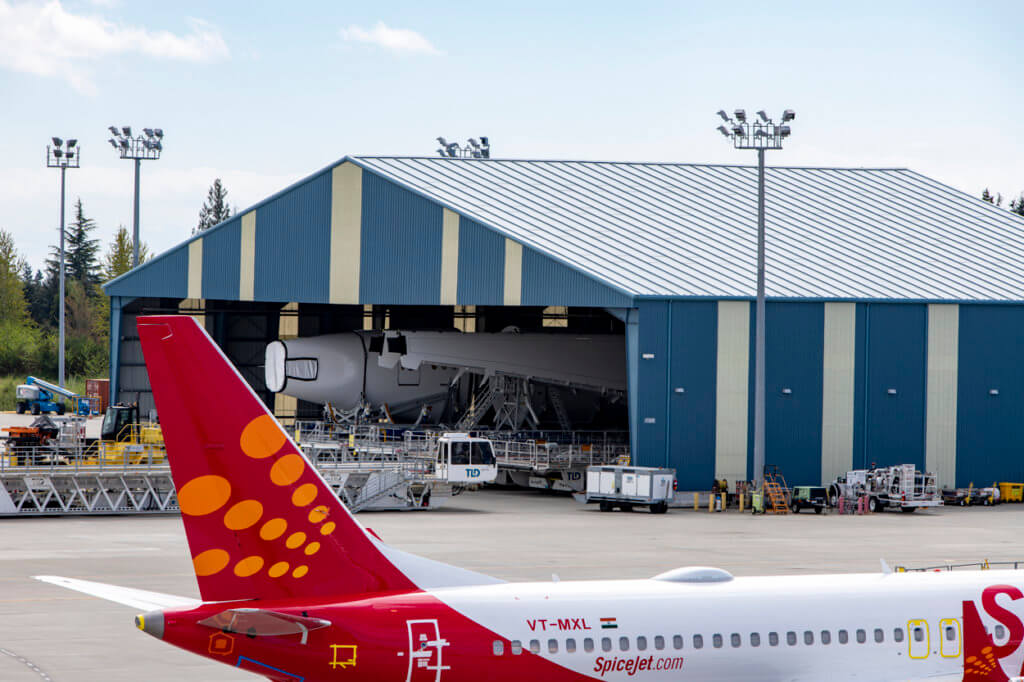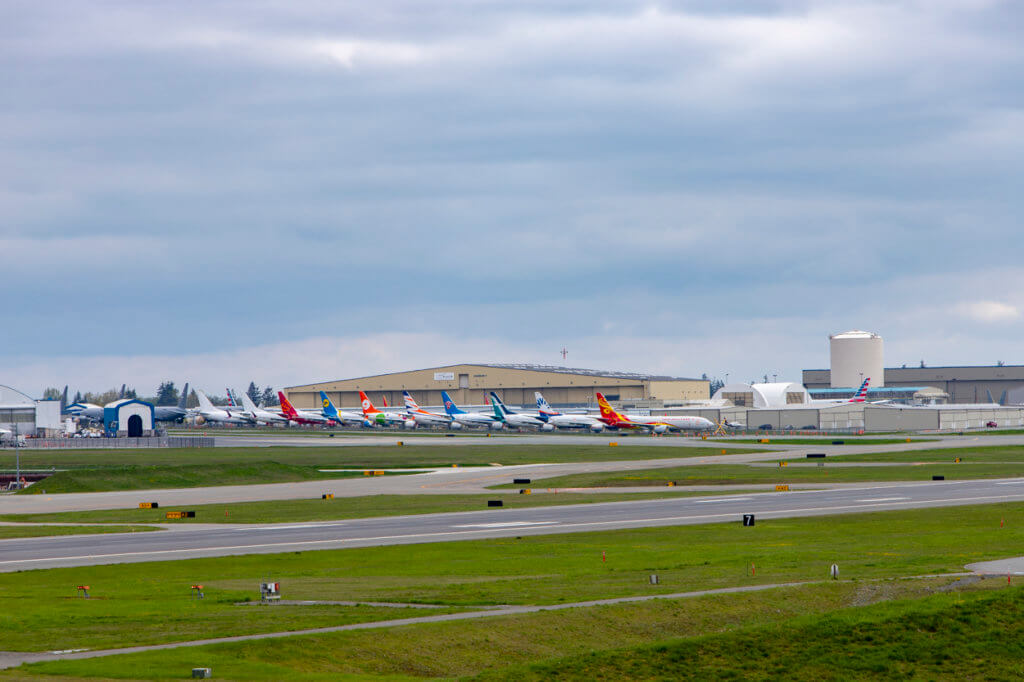 Revisiting the Future of Flight Aviation Center, Final Thoughts
Ultimately, the purpose of this visit was to get my grandfather back up to his hallowed ground – Boeing's commercial aircraft epicenter. And, he was happy enough taking in the sky deck, poking around the exhibits, and (most importantly) perusing the Boeing Store. Unfortunately, we couldn't do the Factory Tour due to physical limitations, but the visit still made my grandfather happy and that's all that matters to me.
Touring the PNW with My Grandparents