The Ritz-Carlton Residence Waikiki Beach opened two years ago with the completion of the Ewa Tower.  And now, the property is getting ready to open their second and final phase, the Diamond Head Tower.  But, in even better news, the Ritz-Carlton Residence Waikiki joins Marriott Rewards, adding another option for members on Oahu.
The Property
The Ritz-Carlton Residence Waikiki Beach is the first Ritz-Carlton property on Oahu.  And, as its name suggests, it's not a traditional hotel.  Instead, units are available for sale, and owners have the option of either living in them or putting their units into the hotel pool as an investment.  Those rooms, by the way, range from 400 sqft studios to 1600 sqft three-bedroom suites.  And the rooms look gorgeous, with some even offering fantastic ocean or Diamond Head views.  Unfortunately, though, the Ritz-Carlton Residence is not on the beach; rather, the property is set on Waikiki's Kuhio Ave near the Courtyard Waikiki.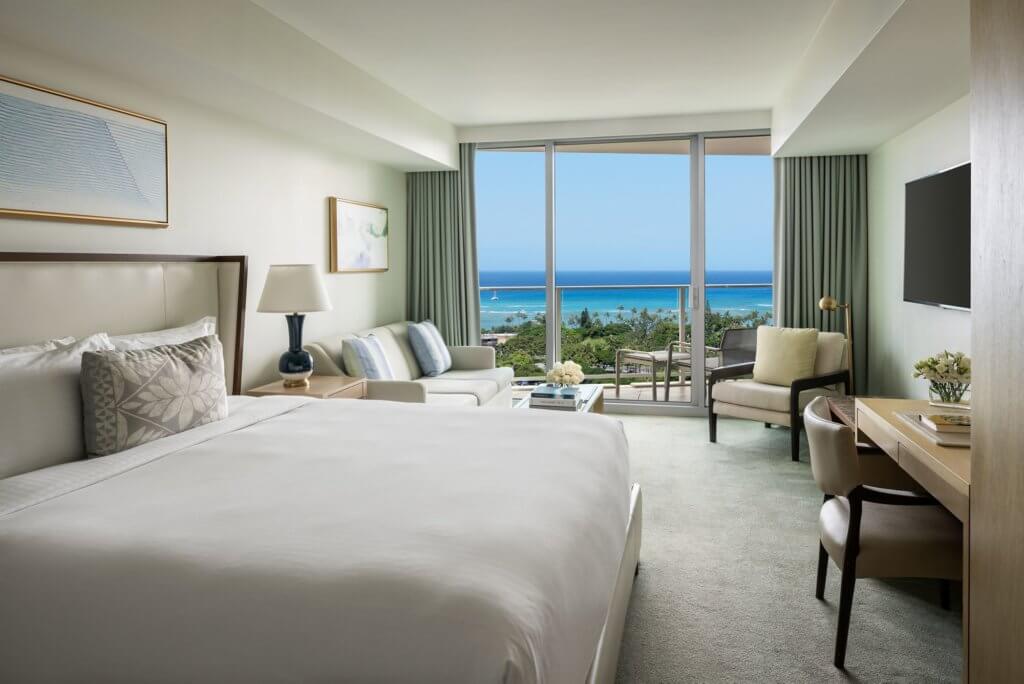 But, now, the Ritz-Carlton's smaller Diamond Head Tower is just about ready to open.  Along with the additional 245 rooms the tower has, it also comes with a second pool with luxury cabanas, meeting and event spaces, a movie theatre, The Horizon Terrace and Lanai, and the 22,000 sqft Lauula Park.  A yet-to-be-identified new restaurant will also join the Diamond Head Tower next year, along with an Island Country Market grocery store, which is an ABC Stores concept.  Currently, the Ewa Tower is home to a Dean & Deluca, BLT Market, and one of Hawaii's most exclusive sushi restaurants, Sushi Sho.
Marriott Rewards Participation
Despite being a desirable, albeit expensive, Waikiki property, the Ritz-Carlton Residence has been forbidden fruit for most Marriott Rewards members.  The property, until just recently, didn't participate in Marriott's loyalty programs.  When and why this changed, I'm not sure.  I'm just glad the Ritz-Carlton Residence Waikiki is now a rewards participant.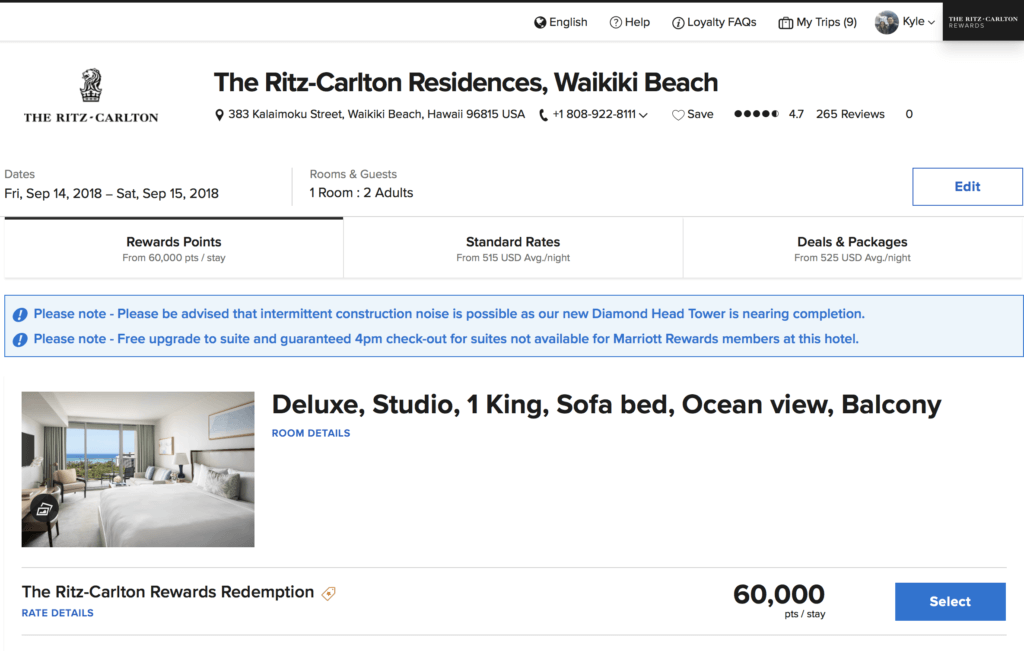 So what this means going forward is that members are that you'll be able to earn points at standard rates on paid stays.  But, this also means that members may redeem points for stays too.  Currently, the Ritz-Carlton Residence Waikiki Beach lists itself as a Category 7 property.  This means that a standard award night will cost 60,000 points per night.  And, going forward, off-peak pricing will be 50,000 points per night, and peak pricing will be 70,000 points per night.
Ritz-Carlton Residence Waikiki Joins Marriott Rewards, Final Thoughts
Personally, I'd love to give the Ritz-Carlton Residence Waikiki a try.  However, aside from the high price of the property, its lack of participation in Marriott Rewards has kept me away.  But now that the property is a Marriott Rewards participant, if I see a great rate, I just might book.  And I'm sure many Marriott Rewards members will want to do the same too; cash or points.  That being said, award availability over the next year is not so good, and there are other nice, beachfront properties in the area that have the same points cost.