The Royal Hawaiian Center may not be someplace locals often patronize outside of hitting up one of their many restaurants. But, these days, there are interesting, unique shops to check there too. So, here are some of my favorite Royal Hawaiian Center Finds.
Staying at the Royal Hawaiian Resort meant that the Royal Hawaiian Center was basically in our "backyard." Heck, all you gotta do is walk out of the lobby, cross the mauka lawn, and you're in the shopping center. Convenient! Like most kama'aina, though, I primarily visit the Royal Hawaiian to eat. With so many great restaurants, such as Doraku Sushi, Tsurutontan Udon Brasserie, Tim Ho Wan, Island Vintage Wine Bar, and many others, the center is a popular dining destination among locals. However, like many others that call Oahu home, it's someplace I seldom shop at. But, with time to kill and complimentary parking at the Royal Hawaiian Resort, we decided to take a leisurely stroll through the mall. Here's what I found.
Ok, so I knew House of Mana Up was here before this visit. But I never did get around to visiting them. So, since we were here, I made it a point to drop in.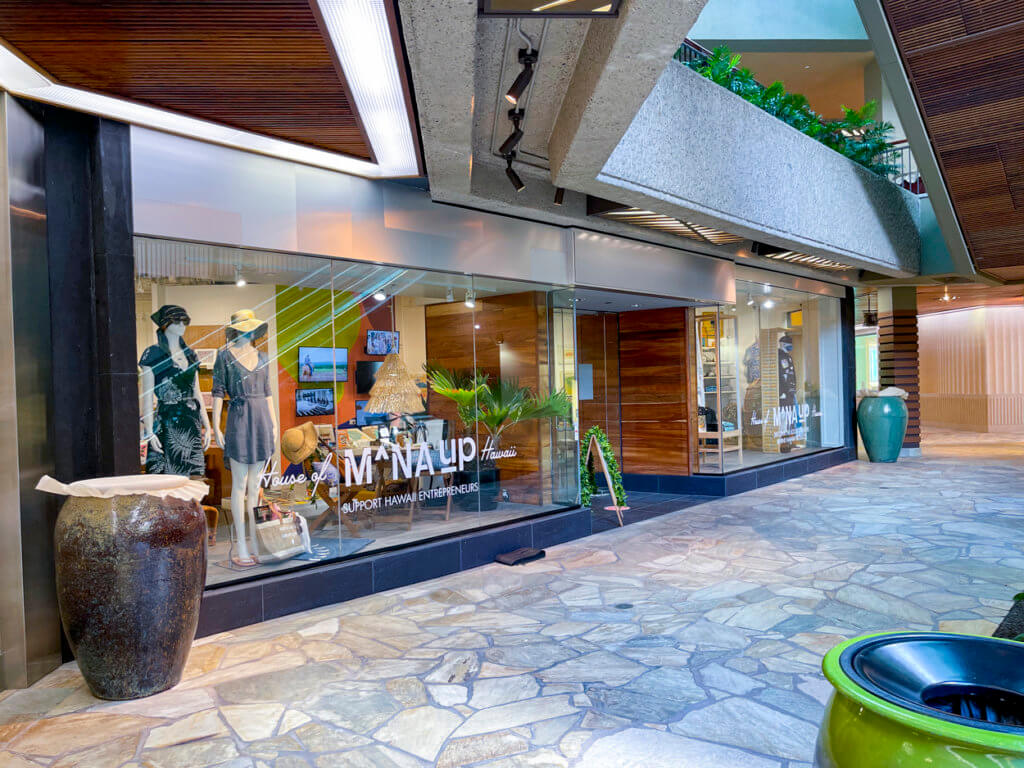 For those of you not familiar with Mana Up, they're a small business incubator here in Hawaii.  What drew my attention early on, though, were the businesses in their cohorts. Many, MANY of my favorite local companies have benefited from their participation with Mana Up, including Manoa Chocolate, Hawaiian Pie Company, Kohana Rum, Maui Nui Venison, HAYN, Ulu Mana, and Maui Crisps, among others. What's more, many of these brands are available at Mana Up's brick & mortar location at the Royal Hawaiian Center – House of Mana Up.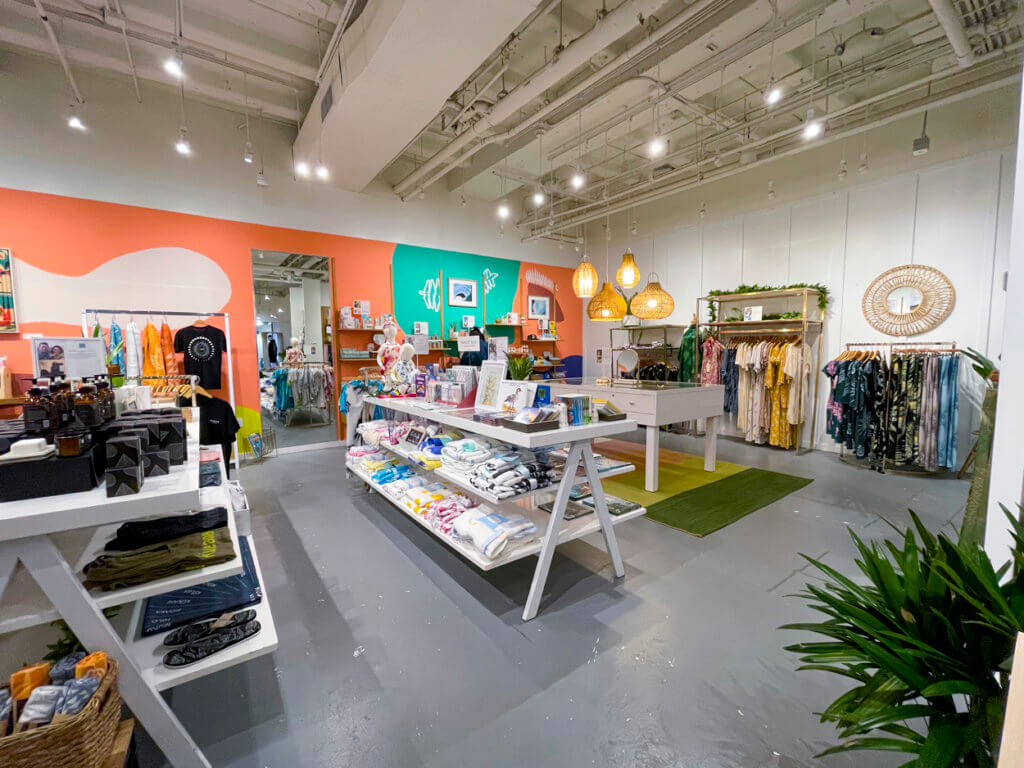 There's a lot of stuff in here – enough to make the visit to the Royal Hawaiian Center worthwhile on its own. Whether you're shopping for yourself or looking for gifts, there's definitely something for everyone here. From apparel to housewares to food to candles, you won't find a better-curated selection of items anywhere else – especially not in Waikiki.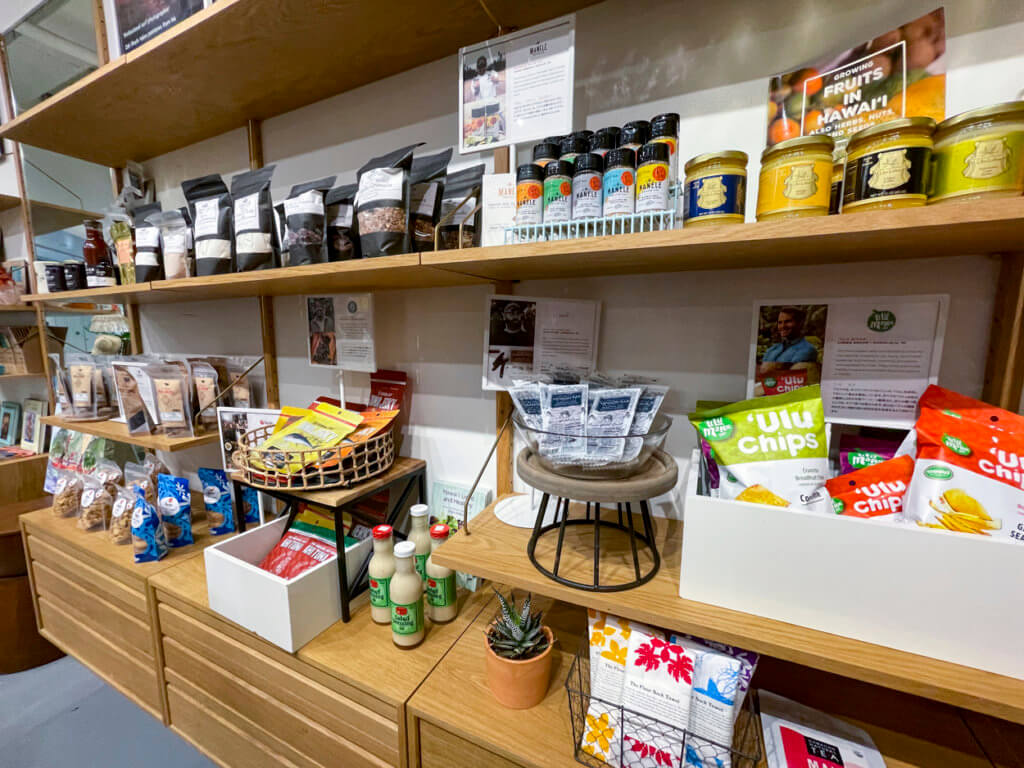 While I could've easily bought almost everything in the store, my primary objective during this visit was to get myself a bag of Maui Crisps beef jerky. The original is easily my favorite around. These intensely savory jerky chips are seasoned with pipikaula spices, which ratchets up the umami of the beef. SO GOOD.
That said, I also exclusively wear HAYN's natural rubber slippers and am a huge fan of Manoa Chocolate, both of which are available here in the store.
Though I haven't written about this before, I'm a major chocoholic. In fact, throughout the pandemic, I've been ordering and sampling chocolates from a huge variety of different local producers. And while I thought I caught all of them a while back, I'm coming to find that there are many others I haven't discovered yet. One such producer is Malie Kai Chocolate.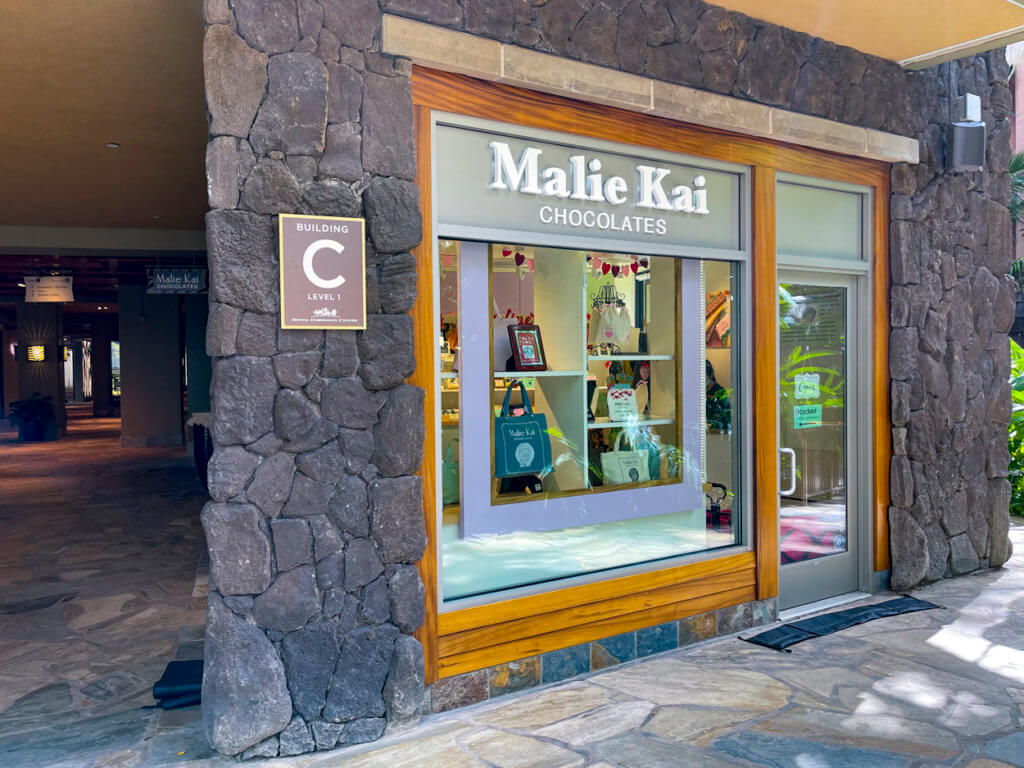 Founded by local businessman Nathan Sato, Malie Kai specializes in single-origin Hawaiian chocolate. As I've come to learn, they source their chocolate exclusively from a farm on Oahu's North Shore. Specifically, their chocolate comes from Waialua – which, aside from Kapa'a and Mililani, are my favorite sources of chocolate. And the only places you'll find Malie Kai chocolates are online or in their store at the Royal Hawaiian Center.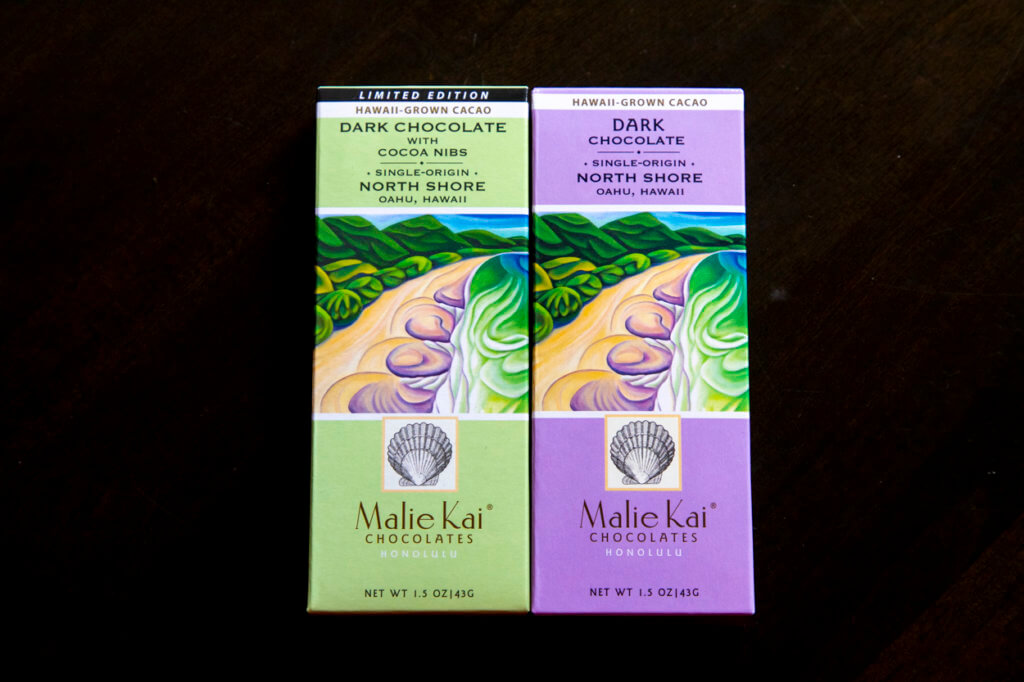 For such a small operation, Malie Kai has an impressive variety of products. Their single-origin selection includes dark, dark with nibs, milk, milk with nibs, dark with Kona espresso, and white with Hawaiian tangerine peel. Beyond their core products, though, Malie Kai also offers limited edition bars (Peruvian Amazon and Madagascar), Truffles (Dark with Hawaiian Rum, Milk with Kona Coffee Liqueur, and White with lemon-infused Hawaiian Vodka), Hawaiian Sea Salt Caramels (Chocolate + Lilikoi, Chocolate + Coffee, and Chocolate + Coconut), and logo items.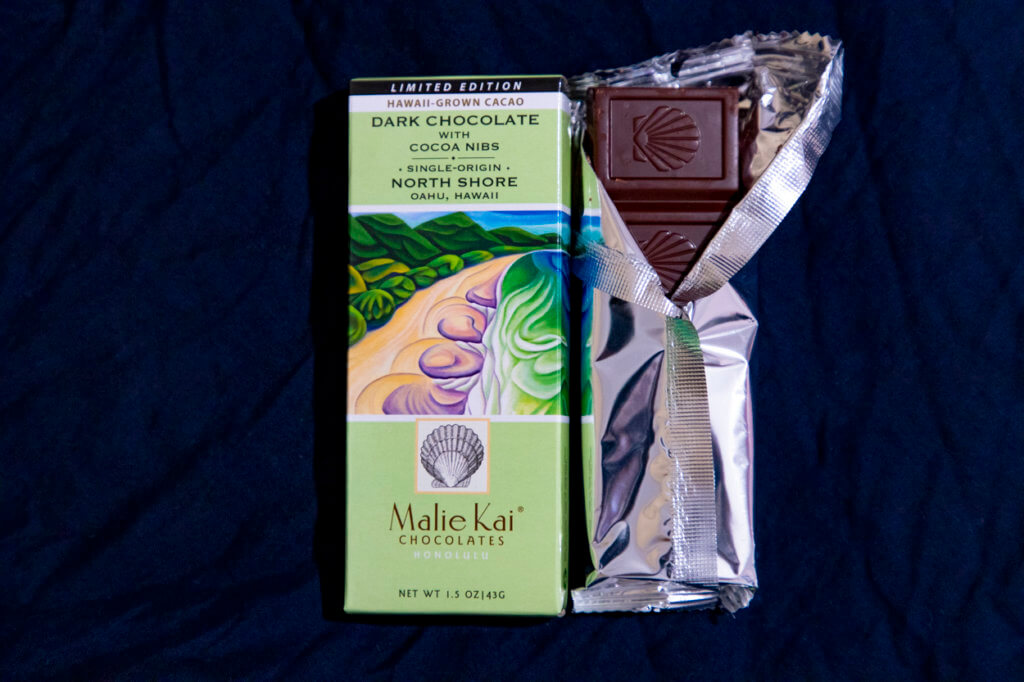 While the shop is clearly aimed at Japanese tourists, I'd encourage any chocolate lover to check them out. I'm going to reserve my judgment for a future chocolate post, but I will say that I'm glad I discovered them and gave them a shot.
Royal Hawaiian Center Finds, Final Thoughts
Clearly, there's more to the Royal Hawaiian Center than meets the eye. Unlike many of Hawaii's other malls, this one features quite a few local businesses. So, whether your a visitor or a kama'aina going holoholo in Waikiki, I encourage you to check them out. You just might discover something new that you like!
Royal Weekend Staycation