With tourist arrivals still incredibly low in Hawaii, local hotels have been offering great kama'aina deals. So, to bring you guys a bit more reviews (and for a change of scenery for me), I've been taking advantage of these deals. Hence my next "trip report" for my Royal Weekend Staycation.
If you're familiar with Waikiki's hotels, then the title of this trip report should be a big tip-off to where I stayed. Of course, the main photo for this post is too. But, if you haven't been able to guess yet, the purpose of my latest staycation was to check out the Royal Hawaiian, a Luxury Collection Resort.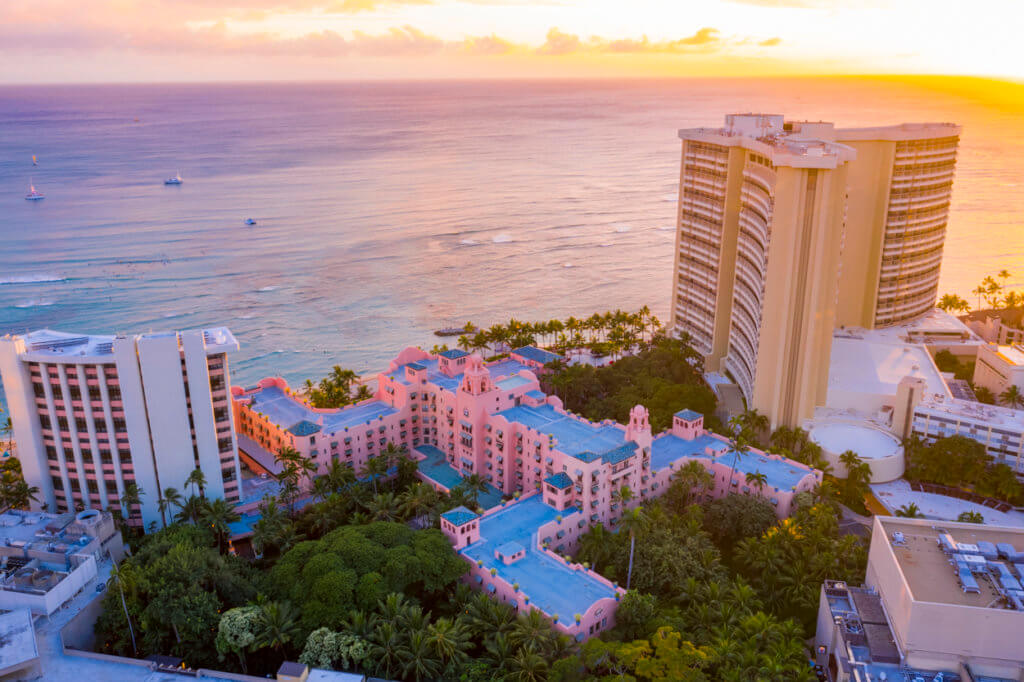 Why The Royal?
I know there are some pretty strong opinions about the Royal out there. However, I wanted to experience the fabled property for myself. What's more, with low occupancy rates, my chances for upgrades were much higher. That's a critical factor for me since their base rooms are ridiculously tiny and have even more claustrophobic bathrooms. Plus, having a staycation, aside from being a nice change of pace, also helps our local economy. Sure, my one night isn't going to make a HUGE difference, but every little bit helps.
What Else We Did
The Royal Hawaiian is home to a fantastic restaurant named Azure. We've dined there in the past, but as was the case with the Waikiki Beach Marriott, virtually all of the property's restaurants are closed. So, we decided to venture off property to check out one of Chef Chris Kajioka's newest restaurants, the Hau Tree at the Kaimana Beach Hotel, for dinner. Spoiler alert: it was great! But, other than that, we primarily relaxed in the room and strolled around the Royal's immediate vicinity.
Royal Weekend Staycation – Introduction, Final Thoughts
It's important to preface this trip report by saying that things aren't quite normal at the Royal – obviously. Either way, I hope you all enjoy reading up on this venerable old property and my culinary adventures around Waikiki.
Royal Weekend Staycation
Introduction
Hotel Review: Royal Hawaiian, a Luxury Collection Resort
Takeout Review: Tsurutontan Waikiki
Restaurant Review: Hau Tree
Restaurant Review: Mai Tai Bar (Royal Hawaiian)
Royal Hawaiian Center Finds