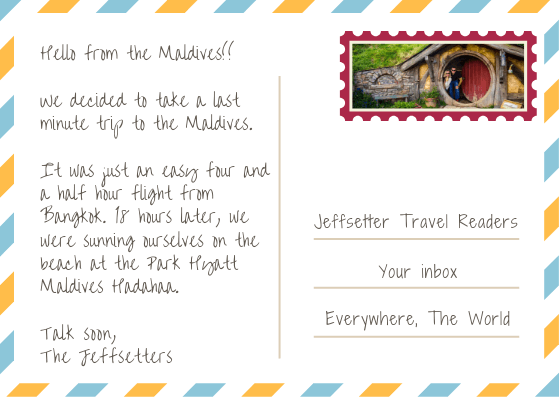 Mrs. J took two years off from diving. However, she dusted off the old GoPro for some scuba diving in the Maldives. While she opted out of the shark dive at the Equator, she enjoyed a dive on a reef shelf and one in a coral garden.
Here are a couple of her GoPro Hero 4 photos from the dive at the Park Hyatt Maldives Hadadaa.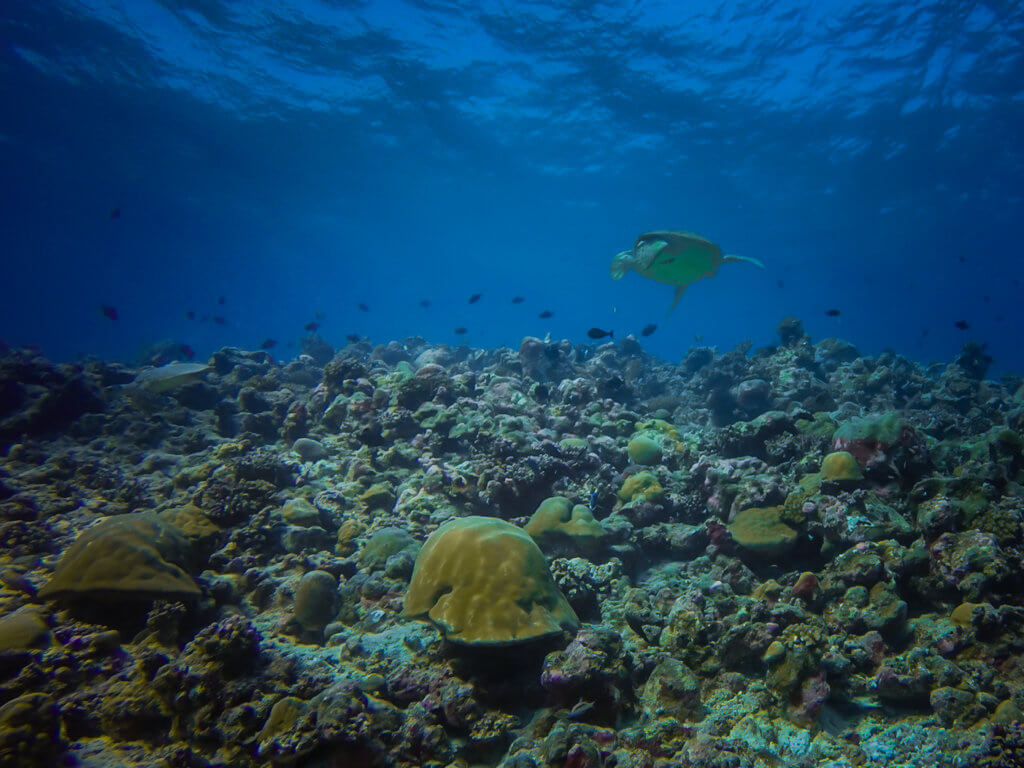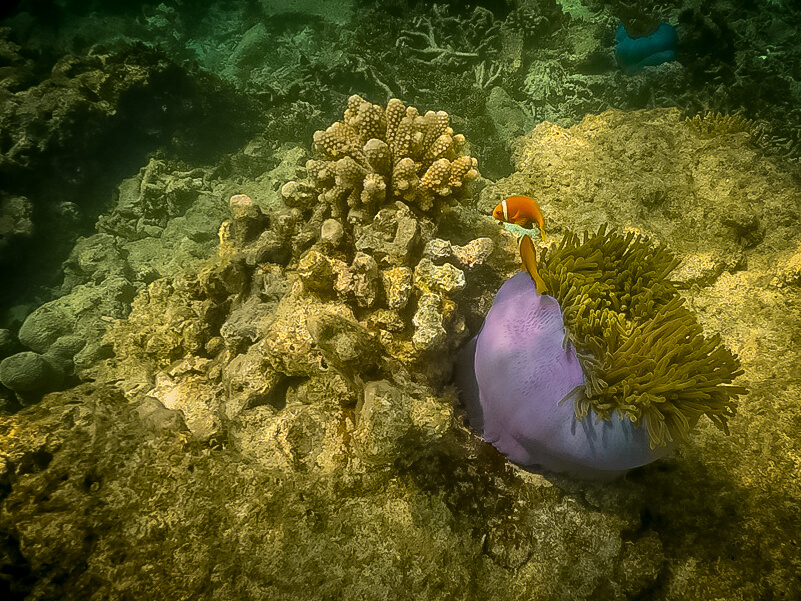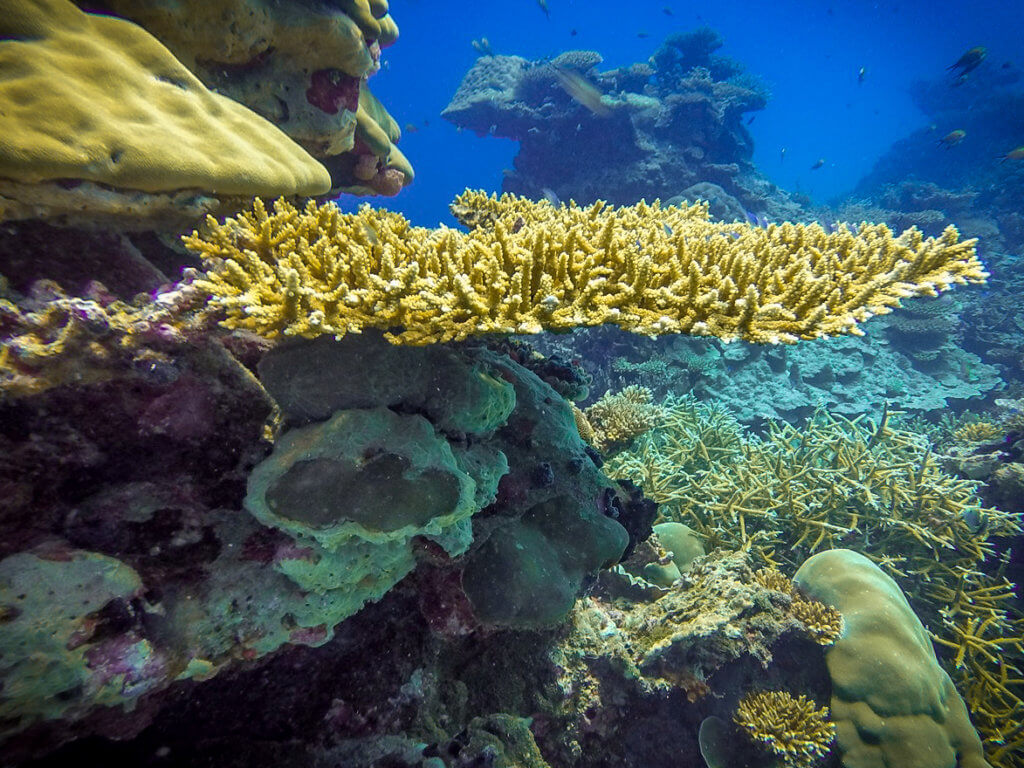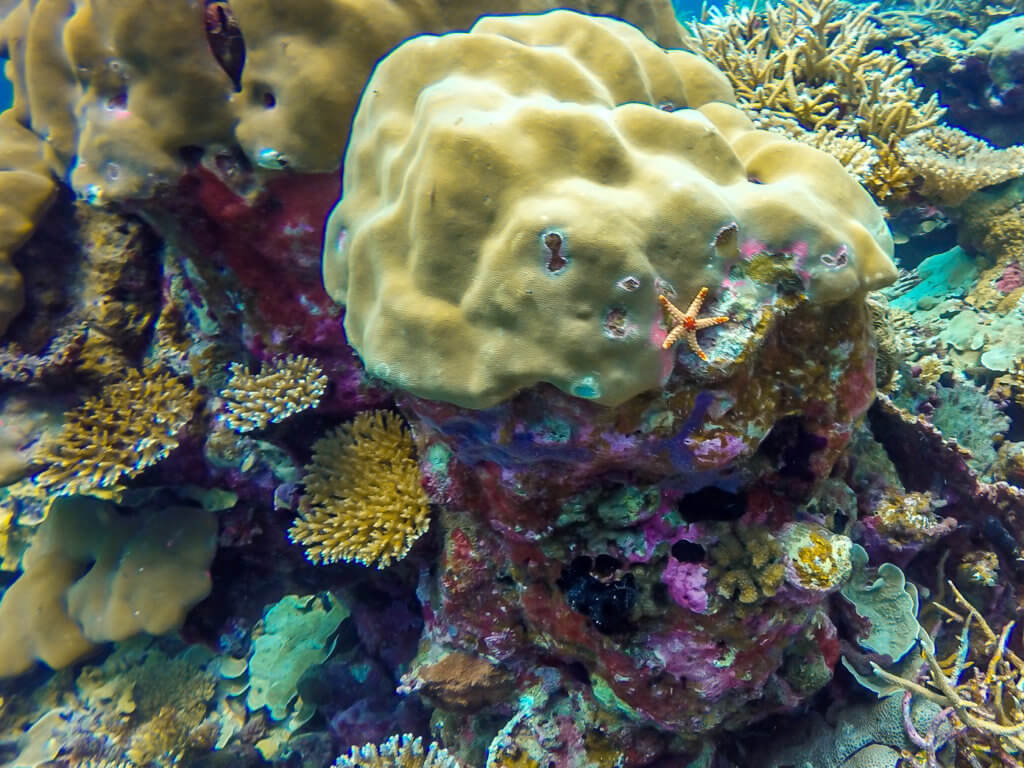 Scuba Diving Maldives
The Maldives is one of the top diving locations in the world.
Like the Great Barrier Reef, the Maldivian reefs were hit hard with bleaching in 2016 while they were still recovering from the 2004 tsunami. Given these two events, the coral is making a strong comeback as you can see from the pictures.
The diving was amazing. Visibility was great even though storms hit the area the week before our stay. The coral is coming back slowly, but you will see tons of fish, turtles, eels, shrimp and sea worms.
The staff at the Park Hyatt Maldives Hadahaa dive shop, Blue Journeys were amazing. Patient, informative and excellent guides. The gear is in great condition, including the wetsuits. We also enjoyed a nice boxed lunch on a local island.
Blue Journeys offers several types of dives, introduction to diving, shark diving, night dives to see the bioluminescence, PADI certifications and many more.
Insider Tips for Scuba Diving in the Maldives
Maldivian laws require a refresher or orientation dive if you have not been diving within the past 6 months. This will also help the dive master understand your ability and which dive location to recommend.
Maldivian law requires a 24 hour period before flying instead of the PADI 12 hour.
You can hire a professional dive photographer to join your dive. You can focus on the dive and take home professional quality photos.
Ladies, remember to bring a rash guard or conservative swimsuit to be respectful of local customs if you go to shore for lunch. If you don't, you will need to keep your wetsuit zipped up.
If scuba diving in the Maldives is not on your travel list, then it should definately add it.
Feel free to contacts us directly for more information or for help planning your next trip.