Last updated on January 18th, 2017 at 11:44 pm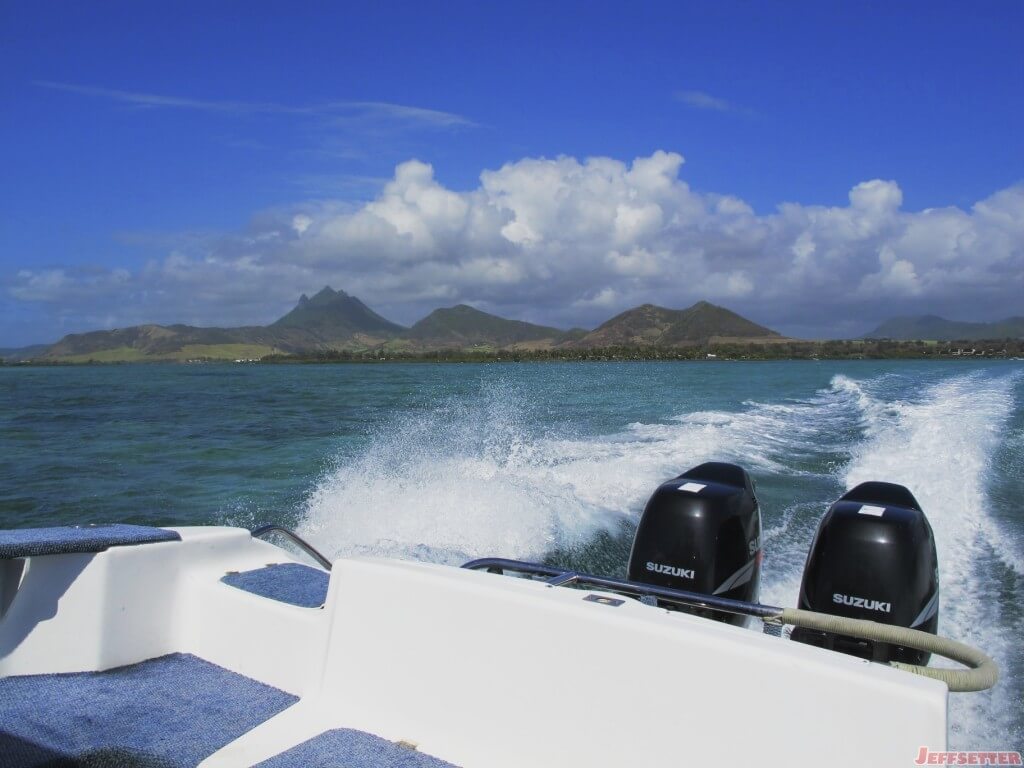 This photo was taken in October of 2012, about 30 minutes before I realized that I strongly dislike SCUBA Diving.
Things were so simple then: We were leaving our beautiful villa at the Four Seasons Mauritius to explore some coral reefs while breathing through a tank of compressed oxygen.  My goal on this trip was to receive my PADI certification and after several Saturday afternoons in a community pool at the YMCA, I was eagerly awaiting the underwater adventures that were promised in the coral reefs protecting Mauritius.
It's not clear whether my instructor knew I was a novice diver as I dove into the water back-first and placed my breathing regulator into my mouth. I didn't get to tell him that it was only my second time diving and he was supposed to be teaching me from the beginning.
Perhaps it was my fault that I ran out of air sooner than others, my ears wouldn't pressurize or that when we reached the surface my nose was bleeding. It was definitely my fault for letting the instructor talk me into a second dive just 45 minutes later.
Whoever the blame goes to, I realized that day that I was meant for the earth and the air, but not underwater.
Who would have thought that a sinus infection would put such a damper on your honeymoon? Thank god for the ready supply of steroids and antibiotics provided by my fine mauritian doctor. The drugs would eventually kick in as I was celebrating Oktoberfest in Munich a few days later.
No, I don't have my PADI card, because I am unlikely to ever want to go SCUBA diving again.
Things were so simple then.