I've loved Salt & Straw since my first visit to Portland back in 2015. And being that San Francisco has a location, I made it a point to sample some seasonal flavors at Salt and Straw San Francisco.
After our hiking adventure at Marshall's Beach, Mrs. Island Miler and I decided to grab some ice cream at Salt & Straw. They're probably one of my favorite ice cream shops around, and I like checking out their different locations because they all have different flavors. Not only that, but they have unique seasonal flavors too.
Location
While in San Francisco, we went to Pacific Heights location along Fillmore Street. As is often the case in San Francisco, parking is street only. We lucked out and found a metered stall right across the street after circling around a couple of times.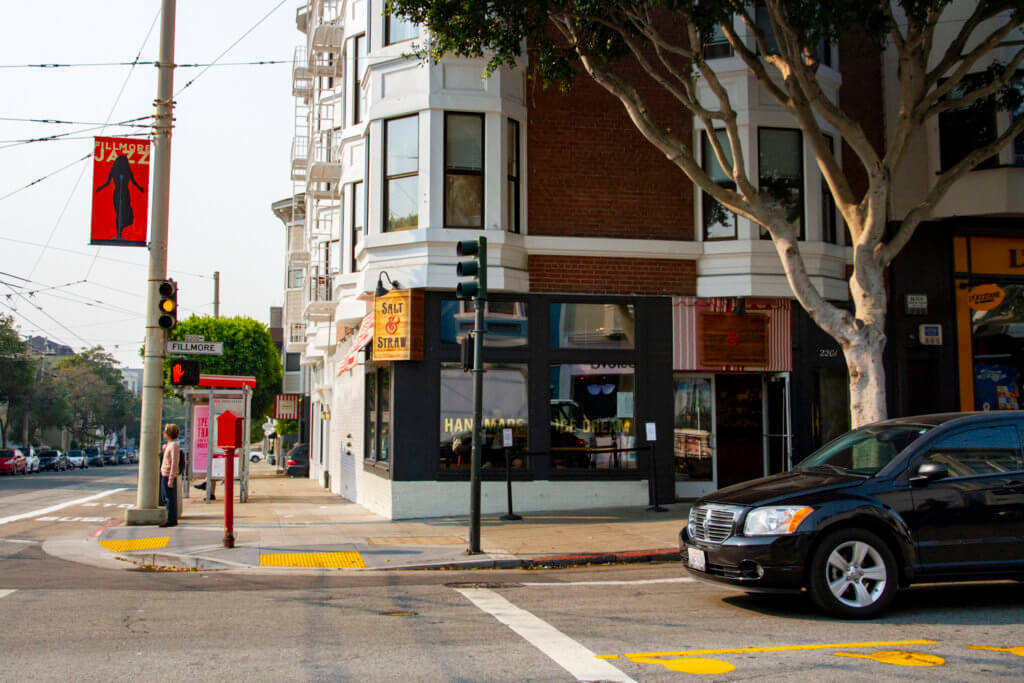 Ice Cream
The place was relatively empty when we got there, so we decided to dine-in. So, Mrs. Island Miler ordered her usual two scoops with sprinkles. For her flavors, she chose to try the Roasted Peach & Sage Cornbread Stuffing Thanksgiving flavor. I can't remember what her second flavor was, but it was some sort of blue or blackberry.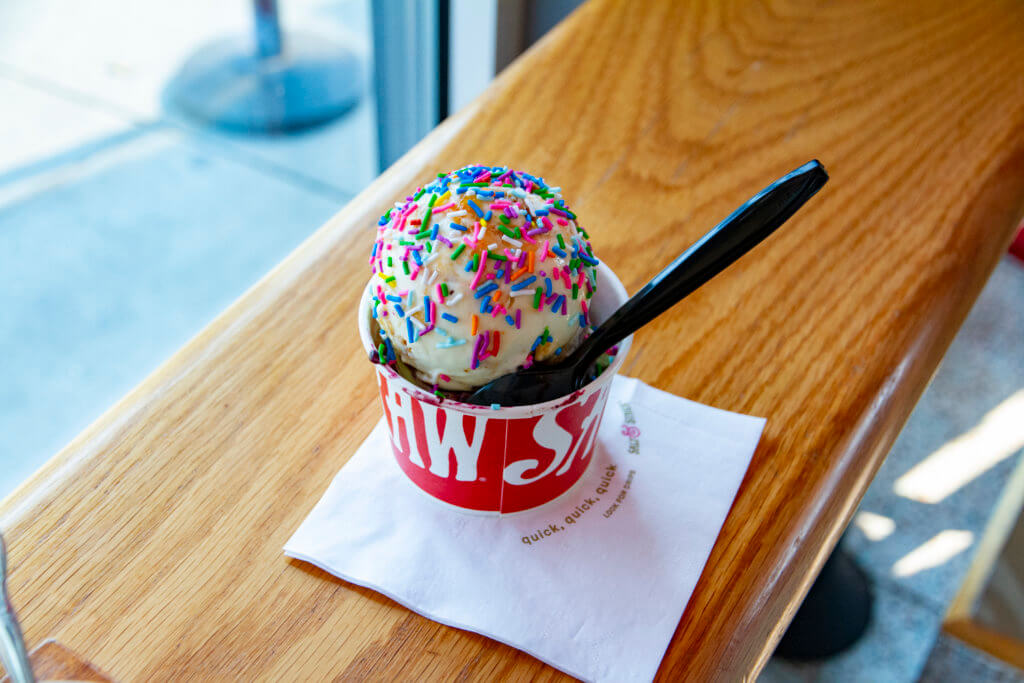 The Roasted Peach & Sage Cornbread Stuffing flavor was interesting. It's a roasted peach ice cream with pieces of sage cornbread scattered throughout.
Me? I went with a sampler flight (four flavors). Gooey Brownie is a must-have for me, so of course I ordered a scoop of that. I also decided to try the San Francisco classic flavor Mt Tam Cheese and Toasted Acme Bread. For my last two flavors, I ordered the Thanksgiving-themed Spiced Goat Cheese & Pumpkin Pie, and the Sweet Potato Casserole.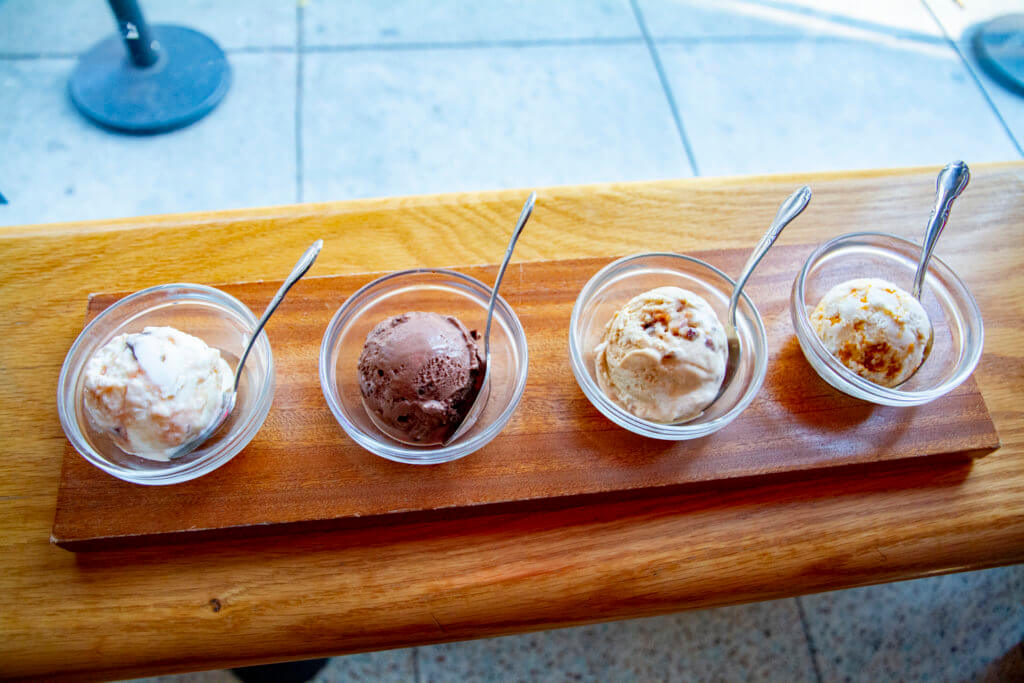 Again, I love the Gooey Brownie because what's not to love? It's chocolate ice cream with chunks of chewy, fudgy brownies in it. The Sweet Potatoe Casserole was the most disappointing of the bunch, having very little sweet potato flavor at all. The Goat Cheese and Pumpkin Pie flavor, though, was well-balanced and tastes as you'd imagine. My favorite of the bunch, though, was the Mt Tam Cheese and Toasted Acme Bread flavor. It's an interesting sweet, savory, salty, creamy, crunchy ice cream I couldn't get enough of! Try it even if you think it sounds weird!
Seasonal Flavors at Salt and Straw San Francisco, Final Thoughts
If you've never had Salt & Straw before, you're seriously missing out. It's good stuff! The ice cream itself has a great texture and flavor without being too rich. And while I'm not a fan of all their flavors, they do have a great variety and often have unique, quirky flavors too. There's almost always something for everyone, and you can sample everything before you order. But man, is that cheese toast flavor a strange, but amazing and satisfying ice cream. You've simply gotta try it.
A Gourmet Adventure Through Northern California
Seasonal Flavors at Salt & Straw San Francisco