Last updated on February 28th, 2017 at 06:03 am
The Jeffsetters visited Siem Reap, Cambodia in January 2017.
We had an epic five day trip with a cooking class, temple tours, amazing hotels and of course a Siem Reap photo tour through withlocals.com.
This post takes you through our photo tour with a LOT of my photos.
Note, I am an amateur photographer. Plus, I just switched to Mr. J's old camera, so technically speaking – I need a lot of work which is frustrating when I like my composition.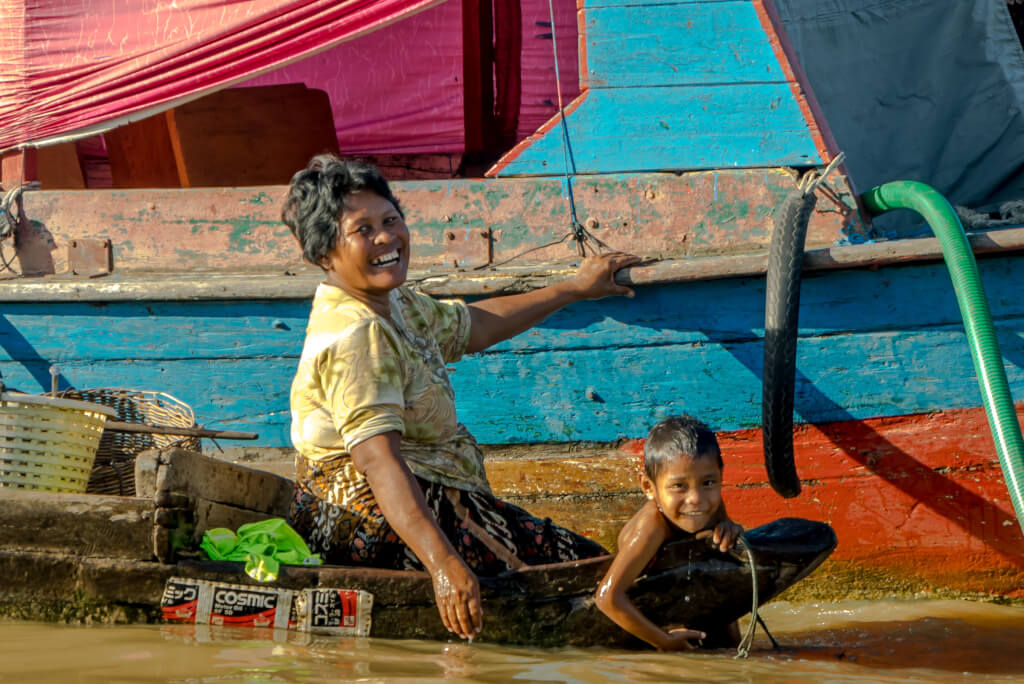 Siem Reap Photo Tour
We booked the See the Real Cambodia through your Lens by So at Withlocals.com. So is from Cambodia and runs a school with his wife in a local village.
Why? To capture some great memories, practice your photography, avoid temple burn out, and to see life outside the city.
When: By booking only
Phone: Provided upon booking
Where: Confirmed at booking (either a meeting place in town or at your hotel)
Cost: Around $75 per person, depends on whether you customize the tour
Includes: Transportation, water, wet towels, English speaking guide
Excludes: Temple admission (most tours in Cambodia exclude temple admission), lunch and tip
Note: A deposit is due at the time of booking at withlocals.com. The remainder is due in cash at the end of the tour. USD is widely accepted in Cambodia. Most prices are listed in USD.  You can also get USD from ATMs in Cambodia (the fees are excessive).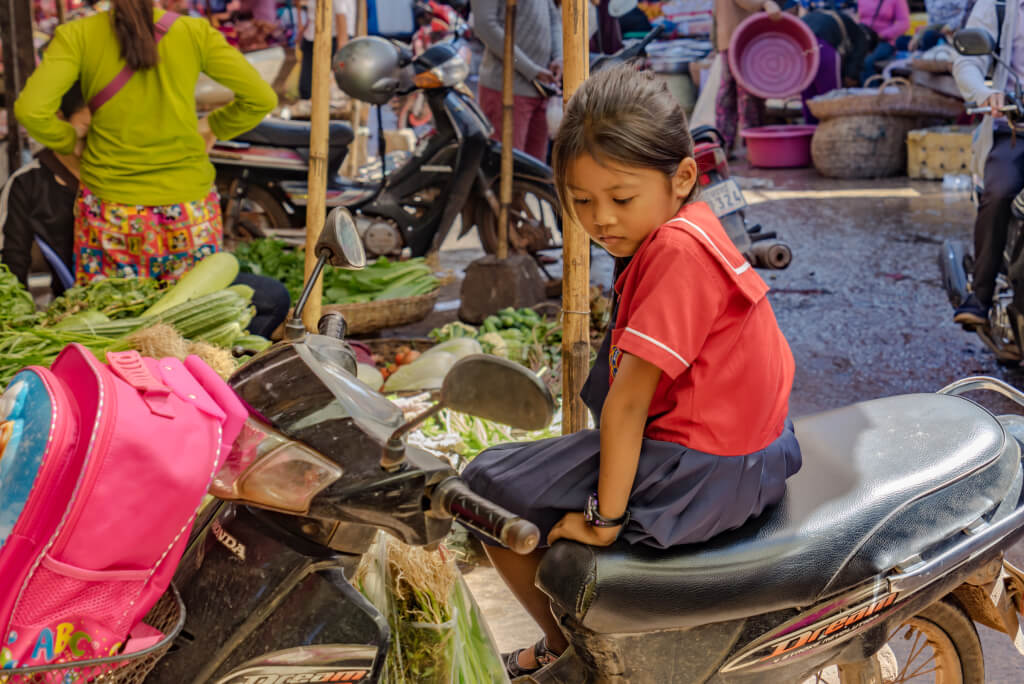 Travel Tip: Be sure to confirm with your guide what is and is not included. This is pretty clear on the withlocals site when you book. If you are customizing, then the details need to be worked out.
Most tours in Cambodia do not include temple tickets because you can purchase passes with different lengths (1, 2-3 or 4-7 day passes). We used two different tour providers and neither of them included the temple pass in the price.
The Itinerary
So's tour includes 8 hrs of amazing sights and culture.
Stop 1- Capture the sunrise at the spectacular Angkor Wat (between 4:30am and 5am)
Stop 2 – Breakfast at the temple
Stop 3 – Photograph the monks and nuns at a Buddhist temple and get a blessing from the monk.
Stop 4 – Continue to see the beautiful Ta Phrom and Angkor Thom temples.
Stop 5 – Return to your hotel for rest and lunch (not included).
Stop 6 – Visit a local market
Stop 7 – Go out into a rural village to photograph the farmers at work, countryside kids and villagers.
Stop 8 – End the day with unforgettable sunset in rice paddies.
So and his team are very, very flexible. I needed to change our itinerary the day before due to a last minute schedule change to our personal itinerary. We were also unexpectedly templed out after two days of temple sight seeing.
He happily customized our tour. We started at 11:30am, skipped the temples and started with the tour of a local market, added in a stop at a fishing village, and then caught the sunset over a field on the way back to town.
The Tour
Meng, a colleague of So, arrived at our hotel with a remork (like a tuk tuk) and driver.
Note: This tour is private, just me, Jeff, Meng, and the driver. Introductions and we were off to our first stop.
What to bring:
Your camera gear, sunscreen, bug spray, a hat/sunglasses, scarf (it can get dusty and if your are stuck behind a truck, exhaust fumes are a bit much, it can also be cool on the ride back to the hotel), lens cloths and lens cleaner, a snack if you think you will get hungry, but they will stop if you ask, and cash to pay for the tour and extras.
If you go to the temples, knees and shoulders must be covered. You cannot use a scarf to cover your shoulders – has to be capped sleeve. The knees can be showing as long as you are not wearing short shorts or a mini dress.
You do not need to bring your own water, the tour provides water and wet naps for refreshment.
Stop 1 – Local Market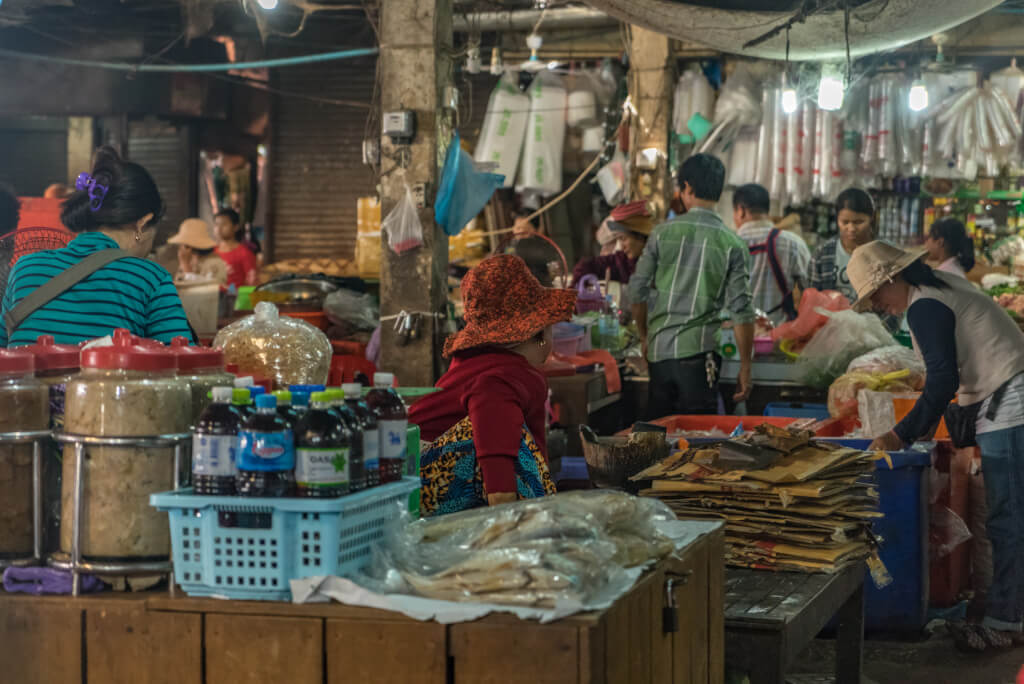 A maze of stalls ranging from handmade clothes, to handmade jewelry to a complete food market.
The market was epic and truly local, no tourists at all (except for us).
We wandered around the market happily snapping pictures.
I am disappointed that the focal point of this photo of the little boy watching his dad make jewelry is off. But, this is why we go on photo tours and practice our photography.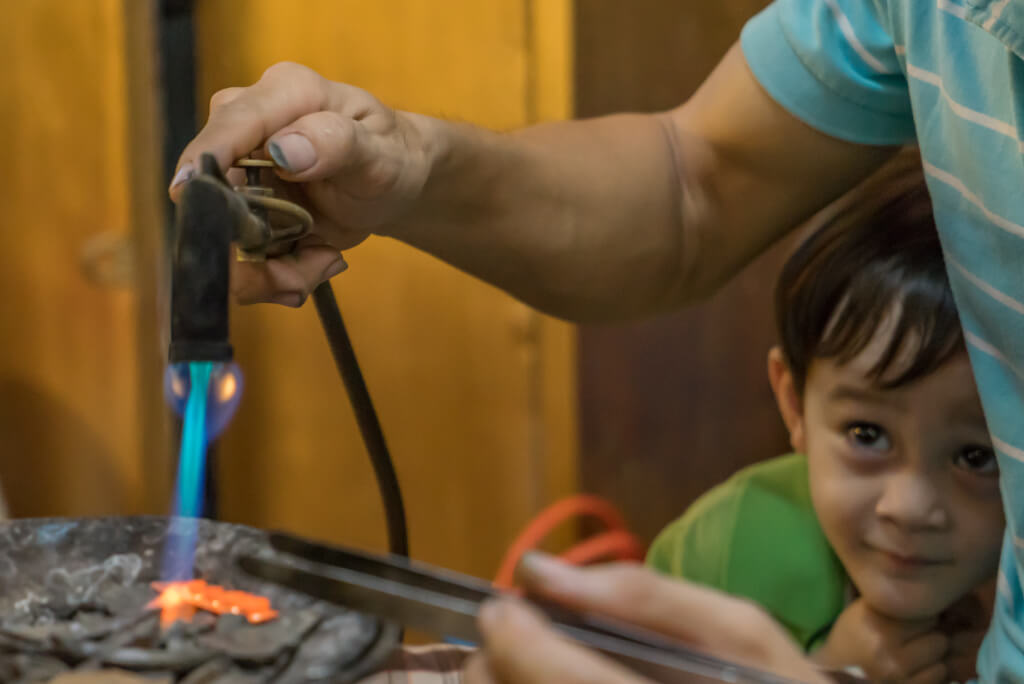 We loved walking around the market even if it was lunch time, and most people were taking a break.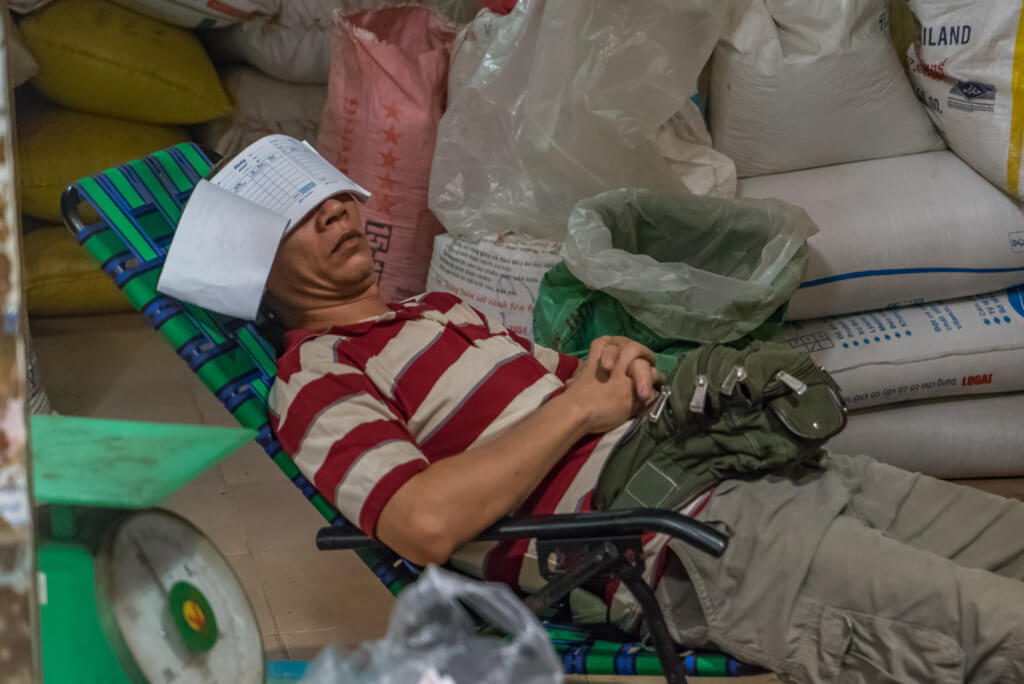 Here are a few more of my favorites from the market.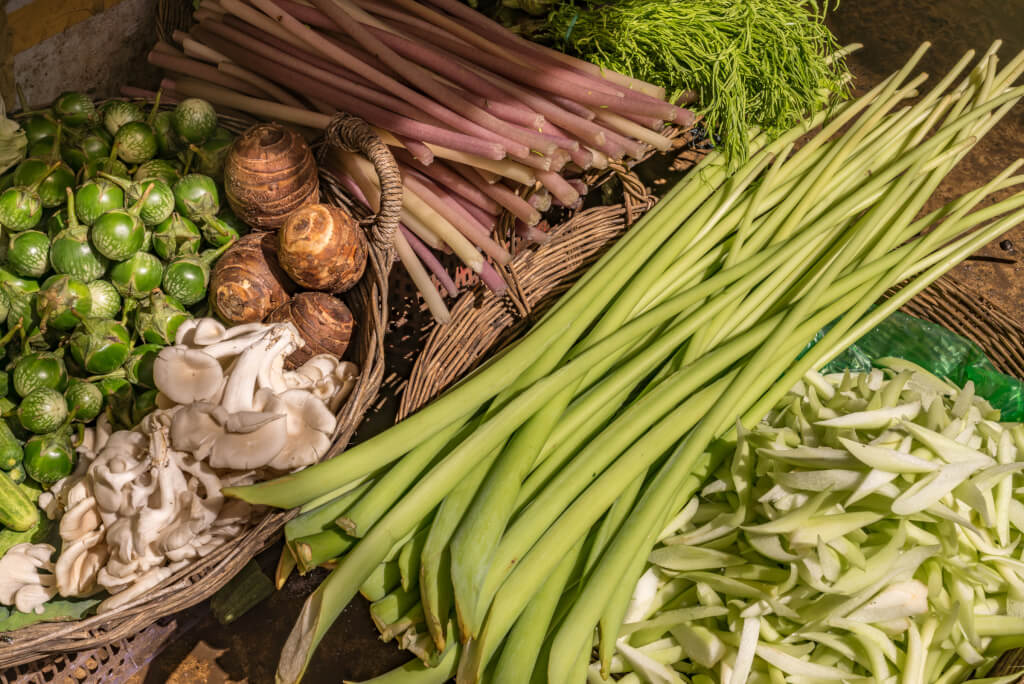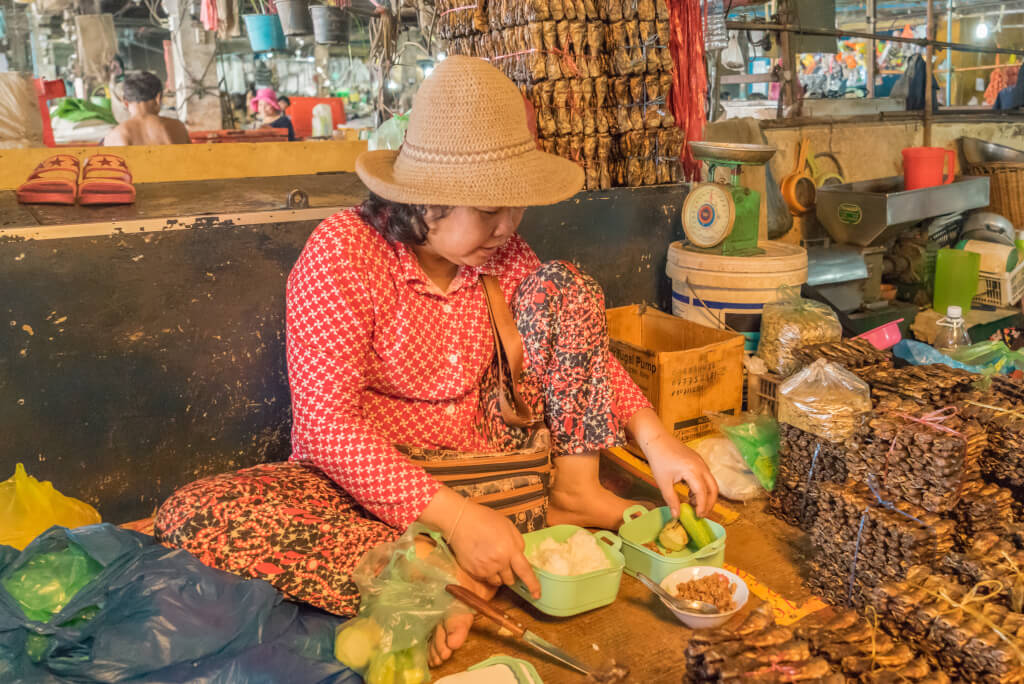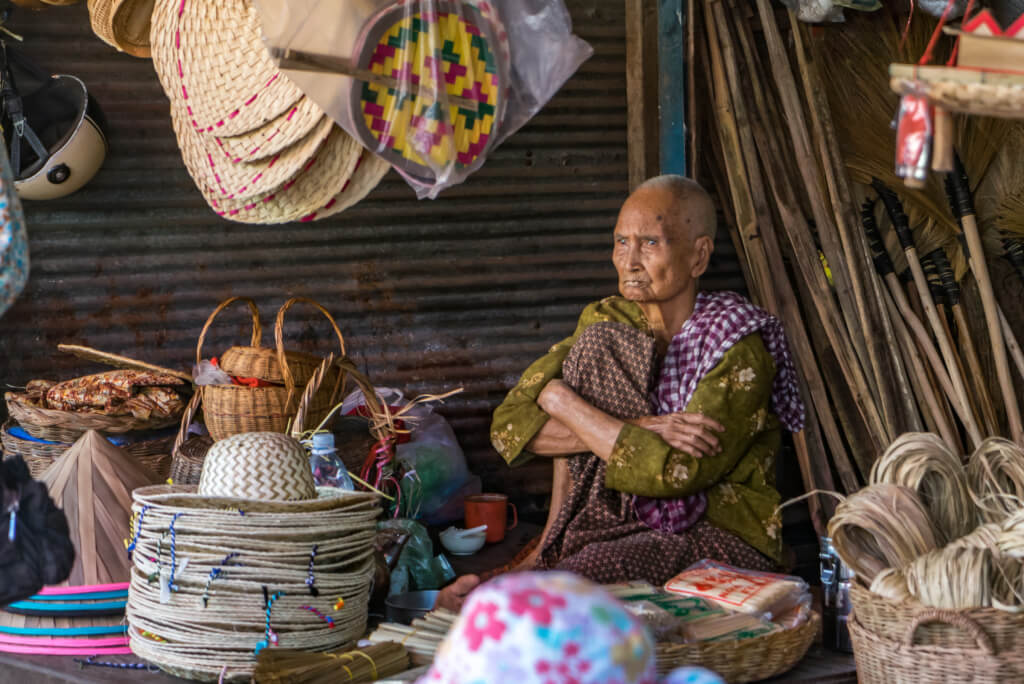 I love this photo, but the focus is a little off on the lady. The floral hat person kept bobbing up and down, so it is the best I could do for a candid shot.
Stop 2 – Rural Village
After the market we headed out to a rural village to take a tour of some farms.
Our first stop was at at mushroom farm. Here, we meet the family that runs the farm, and learned about how they farm mushrooms.
Stop 3 – Local Farm
Next, we walked down the street to a couple of more farms. Along our walk we learned about cultivating rice and typical life in the rural village.
Lunch break
We stopped at a roadside cafe near a temple. The food cart the guide wanted to show us was packed up for the day. Instead we went to another local vendor. We had some fried rice, and I bought some scarves as souvenirs.
Refreshed and hydrated, we were ready to get on the road again.
Stop 4 – Stilt Fising Village
The guide suggested that we head out to the stilt fishing village. To get to the stilt village, you first have to stop and buy your boat tickets.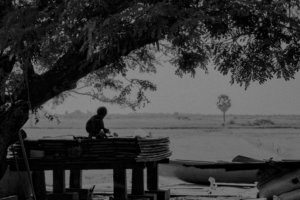 Tip: You cannot buy a ticket at the boats, and it is a long drive back to the ticket house. Also, use the bathroom at the ticket house because it will be about 2 to 3 hours until you have access to another one (depending on what you do in the fishing village).
Note: Boat tickets are $25 USD (you can use USD). This was not included in our tour because we added the stop to our customized itinerary.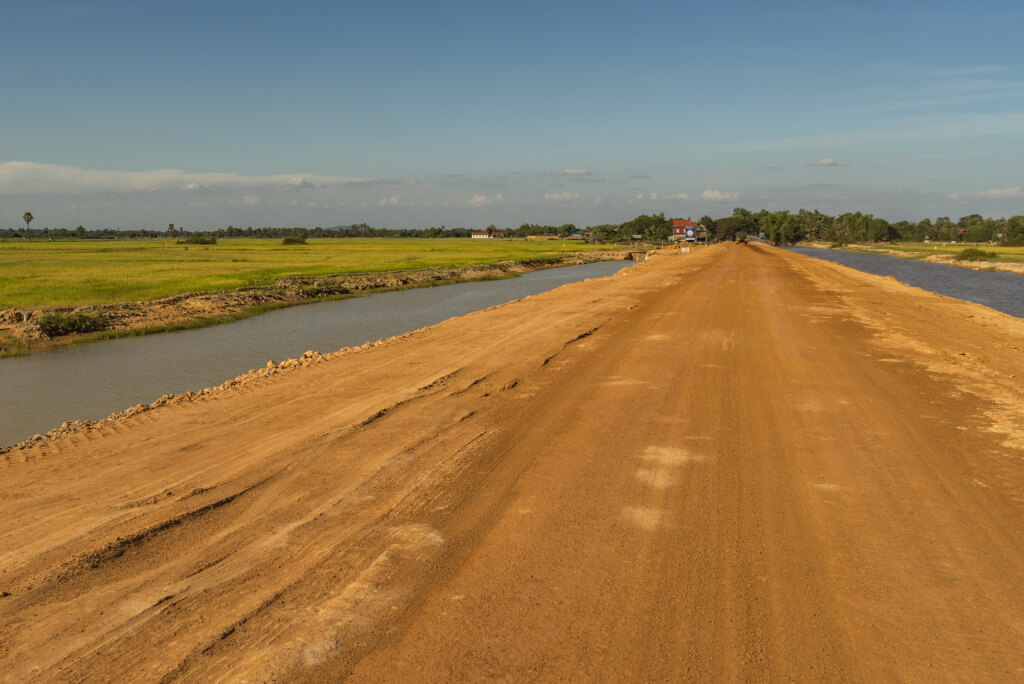 At the fishing village, you present your boat tickets and you are assigned to a boat and driver.
Your boat is private. It was just us and our guide (and the driver) on the boat.
So unique!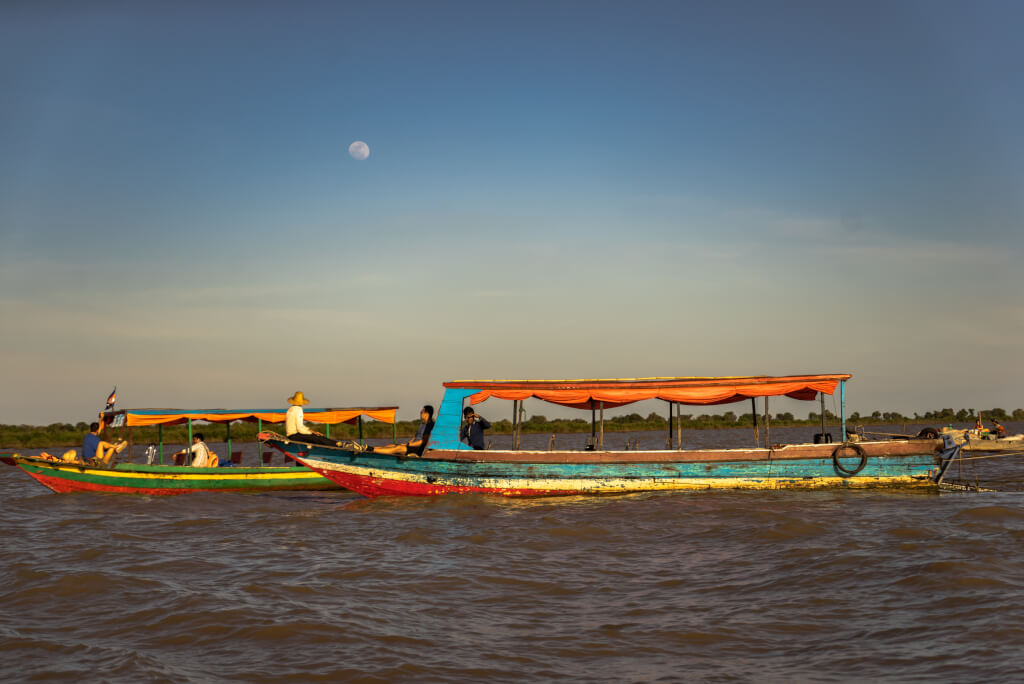 After you pass through the village, you arrive at the lake. Our initial plan was to catch the sunset on the lake, but our timing was way off, oops.
A lady, in a boat, floats around to sell beverages and snacks to all the tourists. Perfect – three beers please.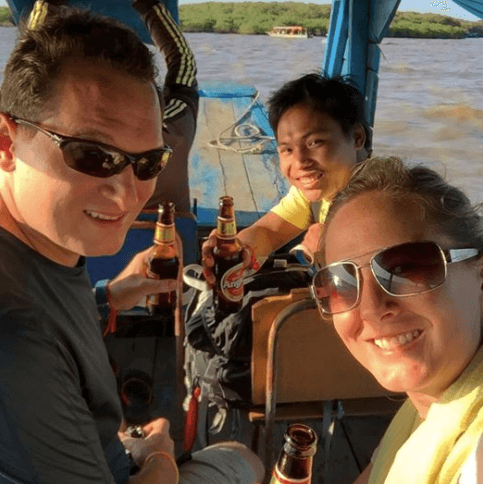 After our beers, we headed back to shore for our drive back to the hotel.
Stop 5 – Sunset
I will have to get Mr. J's sunset photos. He is better at the landscapes than I am. Here are a couple I took.
Exhausting, but an amazing day.
Thank you to Meng, So and withlocals.com for an amazing experience.
I have included the rest of the photos that I liked in a slide show gallery here, if you have the time to look. My favorite is probably the gas station (which is the actual gas station where we stopped for gas).
Recommendation
Highly recommend So and his team at withhlocals.com!