Since Audi purchased Silvercar, I feared the worst. And a recent quiet change to the fuel surcharge heightened that. Now it appears as if Silvercar is adding another fee, all but confirming my fears.
As you all know, I've been a big fan of Silvercar over the past few years. I love their no-hassle pricing structure, reasonable (for what you're getting) prices, and the cars aren't bad too. But, when Audi snatched the company up, I worried that they'd introduce negative changes. And, for a while, Audi kept the status quo.
This past November, though, I rented from Silvercar at the San Francisco Airport. The overall rental was good, but at the end, I noticed that the refueling convenience fee jumped from $5 to $10. Without prior notification.
I had hoped that that change would be the only one. Unfortunately, it appears as if I am wrong.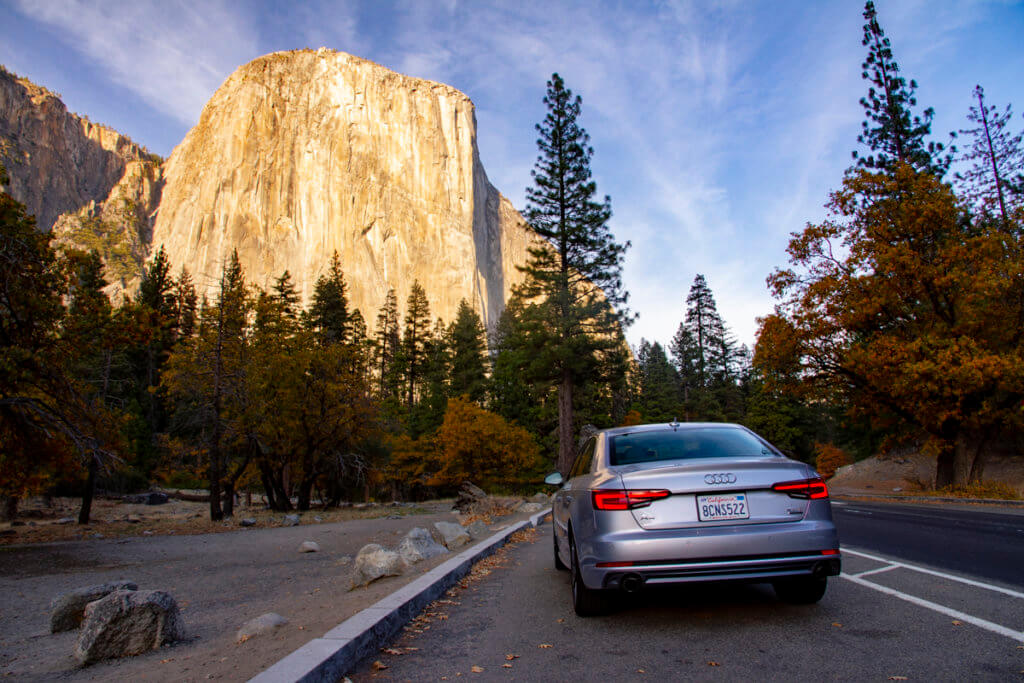 New Fee
When I was modifying an upcoming reservation, the confirmation e-mail included an extra bullet point in the "Important Reminders" section toward the bottom. In addition to the stuff about completing your profile, availability, and delays, there's a fourth bullet talking about a rental toll convenience fee.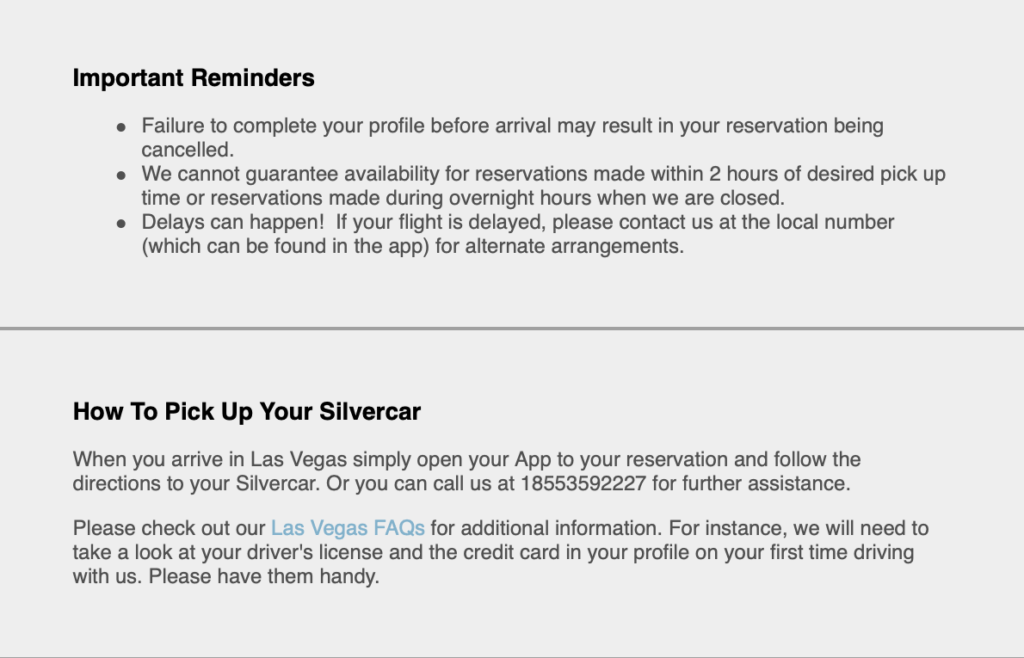 Specifically, it states that a $4.95 one-time per rental toll convenience fee MAY be assessed. And, in fact, this fee is now disclosed on their pricing page, though it was touted as a free benefit last year.
Yeah, it's "just" $4.95. But, this change bugs me in principal, as it affects existing reservations and I wasn't notified about it. It's the same situation as the refueling fee increase all over again, just that I didn't do the rental yet.
Existing Fees Disclosed
The good news, though, is that their updated pricing page now includes one-way rental fees too. It used to be that you'd have to call to 1) see if you could do this, and 2) find out how much it costs. But now, we can clearly see that you can do this in California and Florida. And that it'll cost you $150 to $300 (!!) in California and $50 in Florida. If I had to guess, the $300 fee would be a one-way rental between San Diego and San Francisco.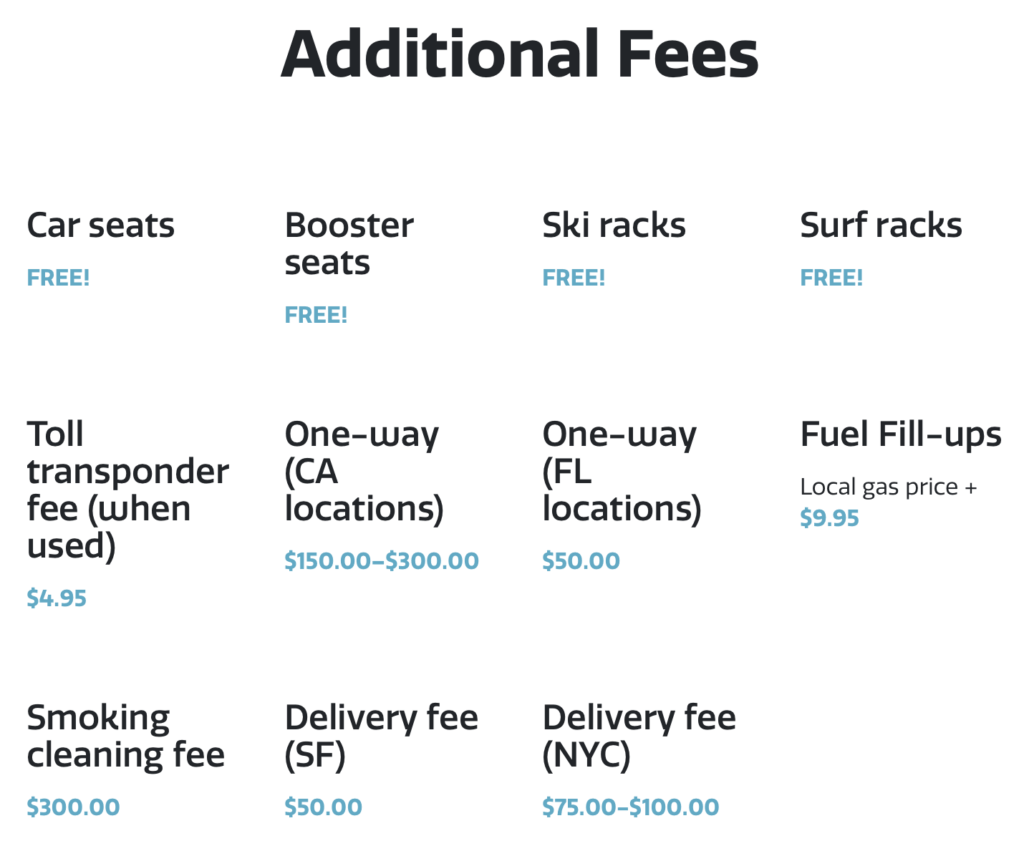 Silvercar is Adding Another Fee, Final Thoughts
Again, this change is a relatively minor one. Especially since other agencies charge between $4 and $9 PER DAY, not $5 per rental. But it is a new fee for a service that was once free. And it's another pricing change that isn't being proactively communicated to customers, especially those with existing reservations. That's a problem. Transparency is key to building trust, and Silvercar is proving more and more that they can't be trusted.
For me personally, my stance remains the same. So long as Silvercar's pricing remains reasonable, I'll continue to rent from them. However, if I can find a similar car for a similar price from a traditional agency, I'll likely go that route instead. After all, I can use Google Maps on my phone mounted to the dash. And Silvercar's in-car WiFi is, well, mediocre at best and often unusable, so it's not a feature I'd miss.
What do you guys think of these changes?