Initially, Southwest Airlines planned to add service between Honolulu and Lihue, along with service between Honolulu and Sacramento in January 2019. But, now, Southwest Accelerates Lihue plans and those two routes will begin later THIS YEAR.
New Hawaii Routes
Before we get to the accelerated implementation of Lihue and Sacramento service, let's talk about the all-new routes Southwest just announced too. Beginning March 7, 2020, the following new routes are launching with daily flights:
Oakland – Lihue
Oakland – Kona
Sacramento – Kahului
San Jose – Lihue
San Jose – Kona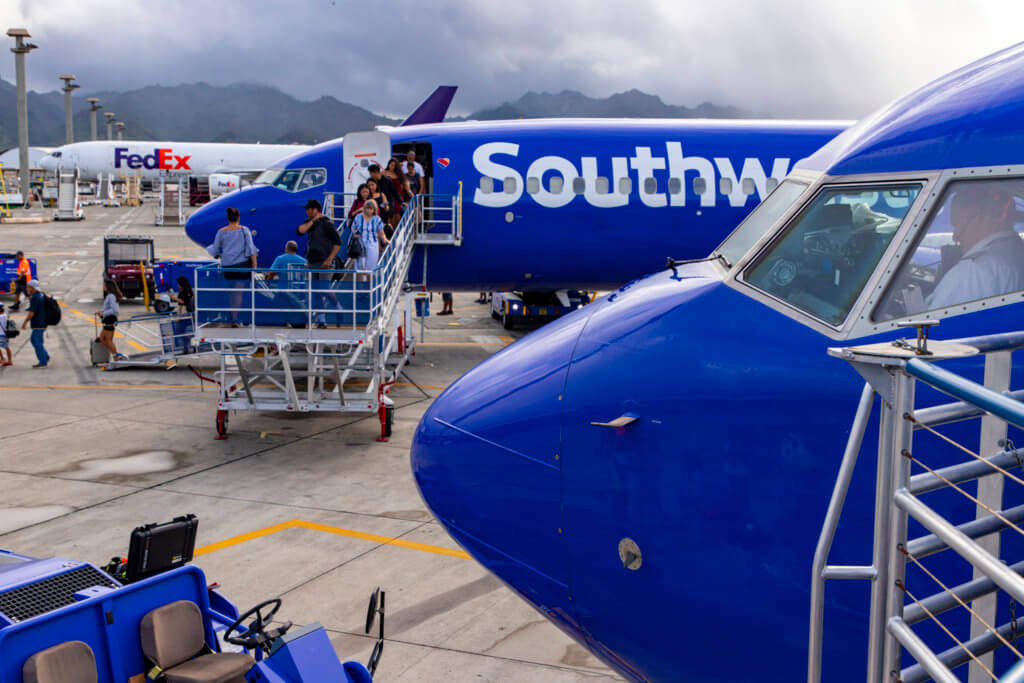 Accelerating Expansion
Now, about those two flights I mentioned earlier. Rather than beginning in January 2019, service between Honolulu and Sacramento, and Honolulu and Lihue is set to begin on November 10, 2019. Southwest states the reason for the change in launch date is to offer more options for those traveling for the holidays. And, indeed, lowering the cost of air travel between the islands will be welcome by many here in Hawaii. Just take a look at the price differences (and yes, I know Southwest's prices are promotional).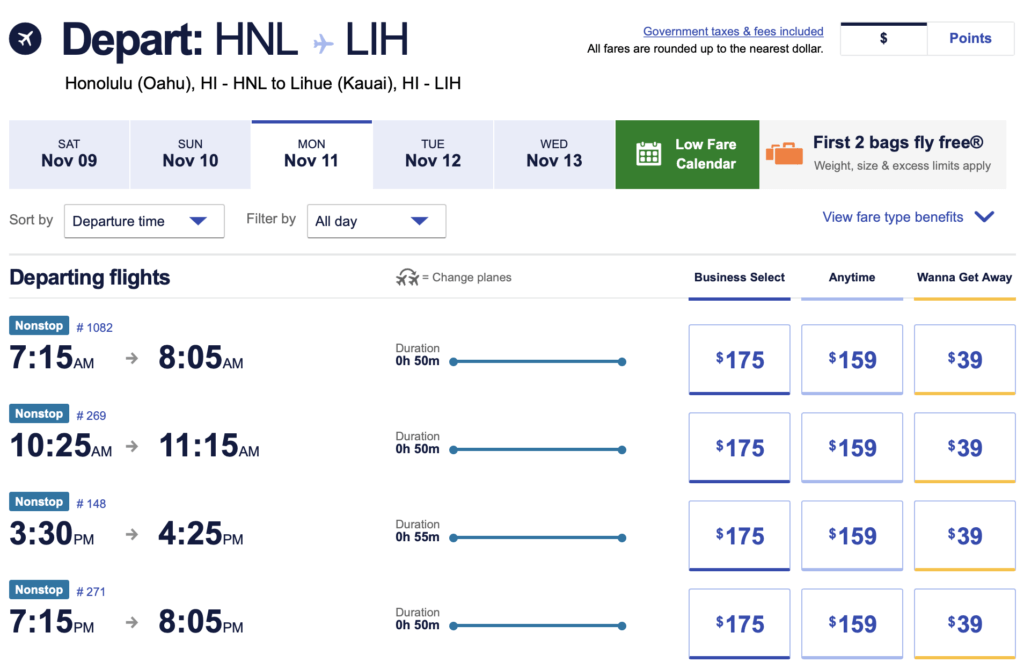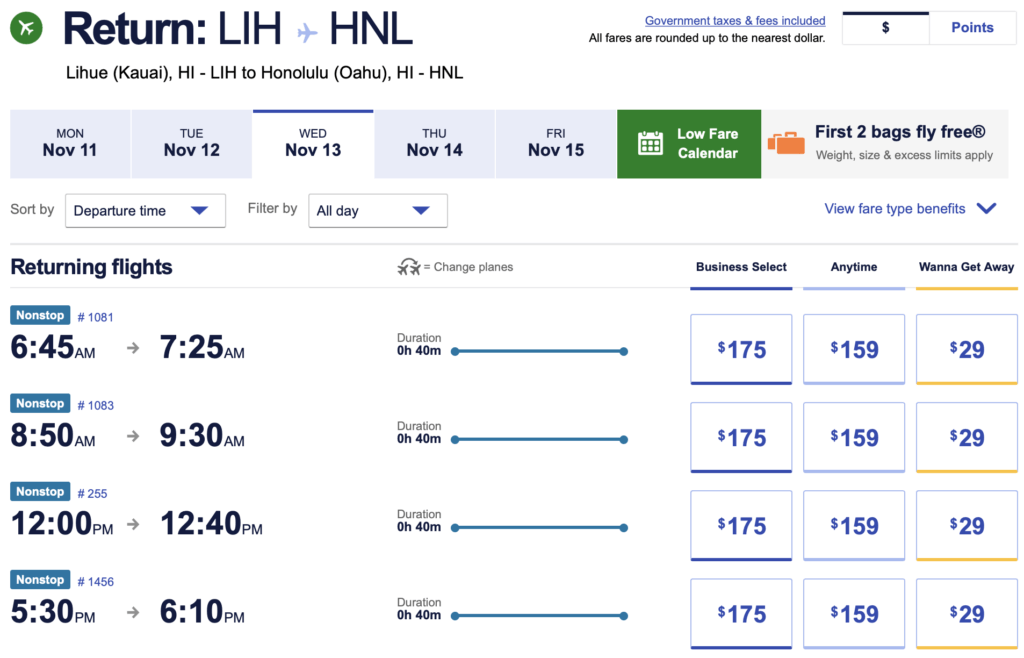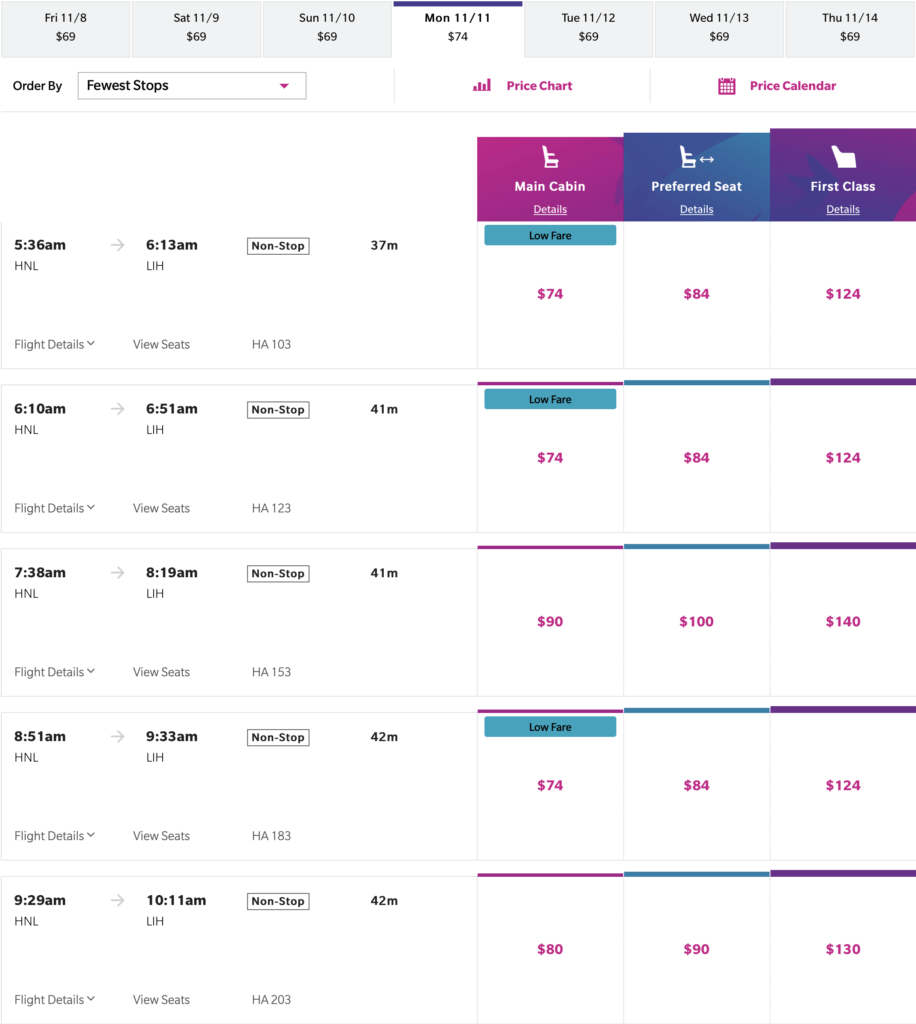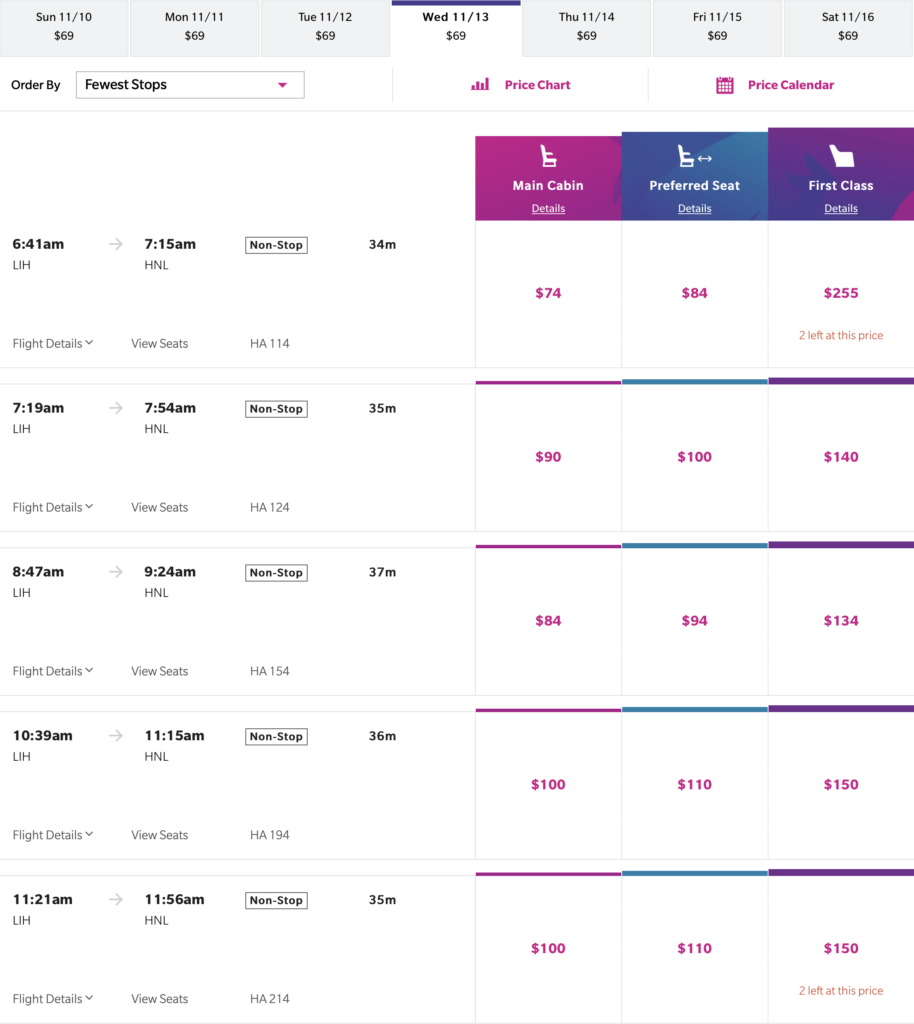 The cheapest fare you'll find on Hawaiian is $148 roundtrip in Main Cabin. However, the fare can soar as high as $200! That's INSANE! Southwest is, obviously, much lower right now thanks to introductory fares, but I'd expect one-way fares to normalize somewhere around $50 to $60 thereafter. This is largely the case today for flights between Honolulu, Kahului, and Kona.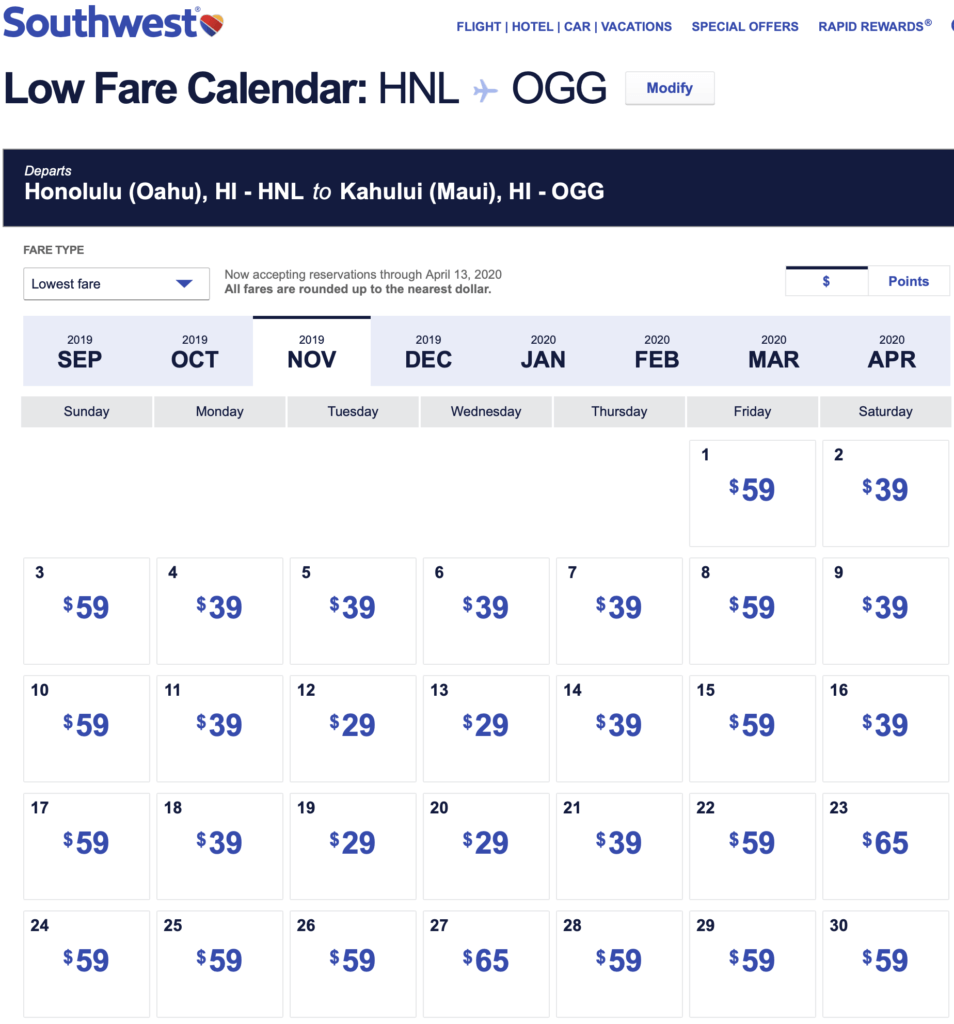 Fare Special
By the way, in celebration of its new route, Southwest is selling tickets between Honolulu and Lihue for $29 each way. This price is available beginning today through October 3 at 11:59 pm PDT and is valid for between November 12, 2019, and April 8, 2020. Blackout dates do apply, though, which include: Nov. 22, 2019, through Dec. 2, 2019, and Dec. 19, 2019, through Jan. 6, 2020.
Southwest Accelerates Lihue Plans, Final Thoughts
As I always say, competition is good. And, more competition is better than less. Plus, in this case, adding Lihue means Southwest will finally offer flights between Honolulu and all the major Hawaiian Islands. That'll provide much-needed relief to all of us that call Hawaii home. Because, as you can see, Hawaiian charges absurd prices.