I've got great news for Hawaii residents and visitor alike! Southwest announces Honolulu-Hil service! Finally, we'll have competition once again on an inter-island route that desperately needs it.
On Saturday, Southwest Airlines kicked off its new Honolulu-Kona service. It's the Houston-based carriers second interisland route after Honolulu-Kahului. The new route also means that Southwest now offers a total of 16 daily flights within Hawaii. That, of course, pales in comparison to Hawaiian's frequencies, but Southwest only recently began interisland flights.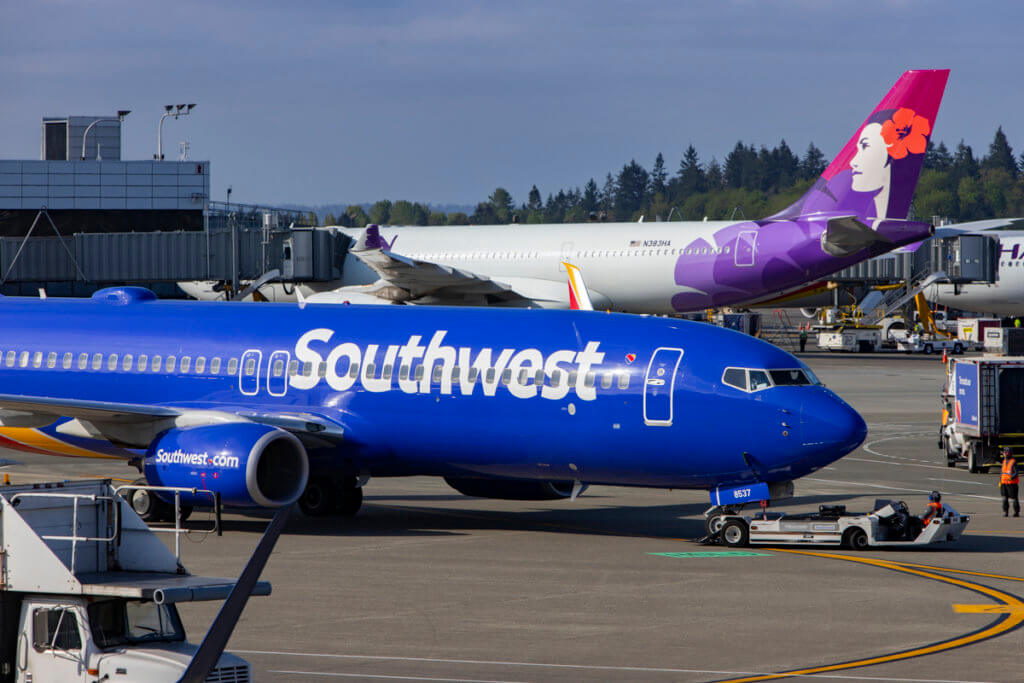 Southwest Announces Honolulu-Hilo Service
Southwest's Executive Vice President and Chief Revenue Officer, Andrew Watterson, told the Honolulu Star-Advertiser that the Airline hopes to begin Honolulu-Hilo service in late-2019 to early-2020. Like Kona and Kahului, they plan to operate the route four times daily, adding an additional eight one-way flights to the inter-island market. And, as is the case with all Southwest flights to date, the Airline plans to operate the route with 175-seat Boeing 737-800's.
Significance
To me, offering a Honolulu-Hilo flight is the most significant new route offering Southwest could implement. Why? Because it's a route that has no competition today. The last time Hawaiian had a real competitor to Hilo was when go! by Mesa Airlines flew there. But they withdrew from the Hawaii market entirely five years ago in 2014.
Future Expansion?
Unfortunately, we still have no word on a possible Lihue flight, though I'm sure we'll see one, one day. In speaking with the Honolulu Star-Advertiser, though, Watterson does mention that they see demand from all cities in California, as well as from Nevada, Arizona, and Colorado. We already knew Las Vegas is a strong contender for Southwest and one I sincerely hope Southwest does operate, as Hawaiian has a monopoly on that route too. But, any additional routes is always going to be a good thing. As I always say, more competition is better than less!
Southwest Announces Honolulu-Hilo Service, Final Thoughts

I think it's about time someone gave Hawaiian some competition between Honolulu and Hilo. Heck, Hilo could use some love period. It is probably the least busy of all of Hawaii's "international" airports. After all, today, only Hawaiian and United operate regularly scheduled flights to Hilo. Hawaiian flies to Hilo from Honolulu and Kahului, while United flies there from Los Angeles.