Last November, Southwest Airlines began expanding its service out of Long Beach. At the time, it announced one new route from the airport to Hawaii. That route will provide service to Honolulu in direct competition with Hawaiian. And, now, they're at it again as Southwest announces a new Long Beach-Kahului Route.
Since it began service to Hawaii, Southwest has been aggressively expanding. For the first time in years, they brought real competition to Hawaii's inter-island travel market. This is especially true for the Big Island capital city of Hilo, which hasn't had a direct connection to Honolulu since go! ceased operations in 2014. And, now, Southwest seems fixated on competing directly with Hawaiian Airlines wherever it can. This is especially true, in my opinion, after Southwest's latest announcement.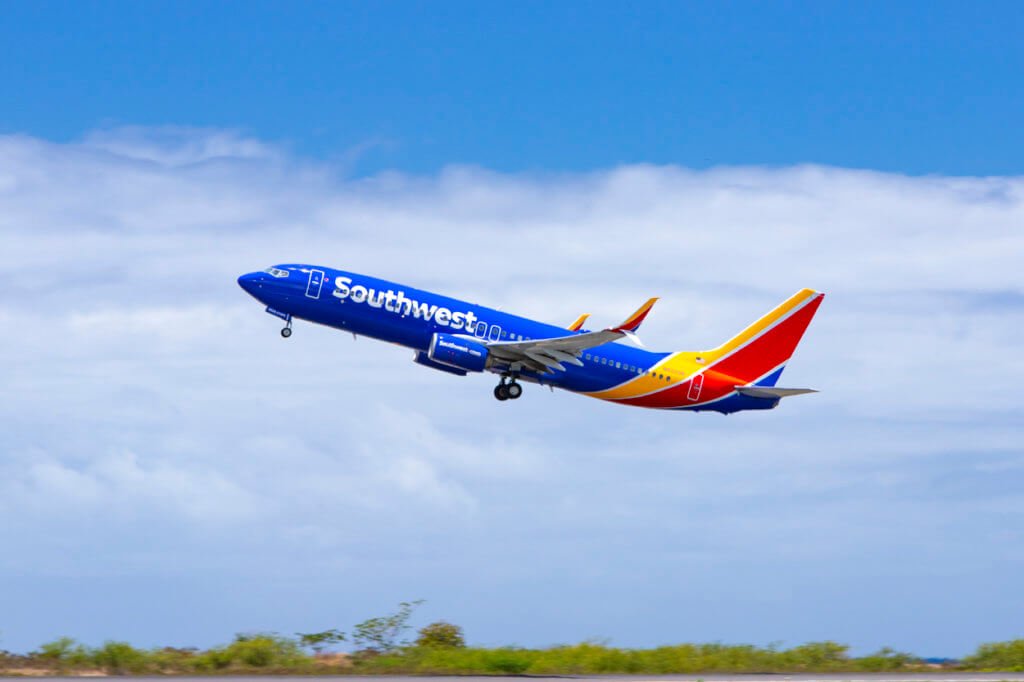 Long Beach-Kahului
Yesterday, Southwest announced an all-new Long Beach-Kahului route. Launching on March 11, 2021, Southwest plans to operate a single flight on the route daily using a Boeing 737-800. The schedule is as follows:
WN 258 LGB-OGG: departs 9:40 am PT arriving at 1:40 pm HST/12:40 pm HST
WN 250 OGG-LGB: departs 11:25 am HST/10:25 am HST arriving at 6:45 pm PT
Variations in arrival and departure times are due to daylight savings time. It's worth noting that March 11 is the dame day Southwest begins its aforementioned Long Beach-Honolulu route. The Honolulu flight departs Long Beach at 8:25 am PT and arrives in Honolulu at 2:30 pm HST. On the return, the Honolulu flight leaves later than the Kahului flight departing at 11:55 am HST and arriving at 8:20 pm PT.
Fare Special
To celebrate the launch of its new route, Southwest is offering a special $99 one-way fare. This translates to 5,849 Rapid Rewards points in each direction too. The fare is subject to availability and date restrictions and seems to be regulated primarily to weekdays.
Competition with Hawaiian
This new route seems particularly aggressive as far as Southwest's expansion plans in Hawaii go. You see, up until March 11, Hawaiian is the only airline offering service between Long Beach and Honolulu. What's more, back in early December, Hawaiian announced its new Long Beach-Kaului route as part of its broader expansion plans. Hawaiian also plans to operate the route daily beginning on March 9, 2021, using its Airbus A321neo fleet. What's more, Hawaiian and Southwest's schedules are a bit similar and are spaced just one hour apart from each other:
HA71 LGB-OGG departs at 8:35 am HST and arrives at 12:35 pm PT
HA72 OGG-LGB departs at 12:45 pm HST and arrives at 8:05 pm PT
Interestingly Hawaiian's LGB-OGG flight departs an hour earlier, while the OGG-LGB flight departs an hour later than Southwest's.
I'm sure Hawaiian's executives aren't too happy about this. Especially since Hawaiian's prices were quite a bit higher initially.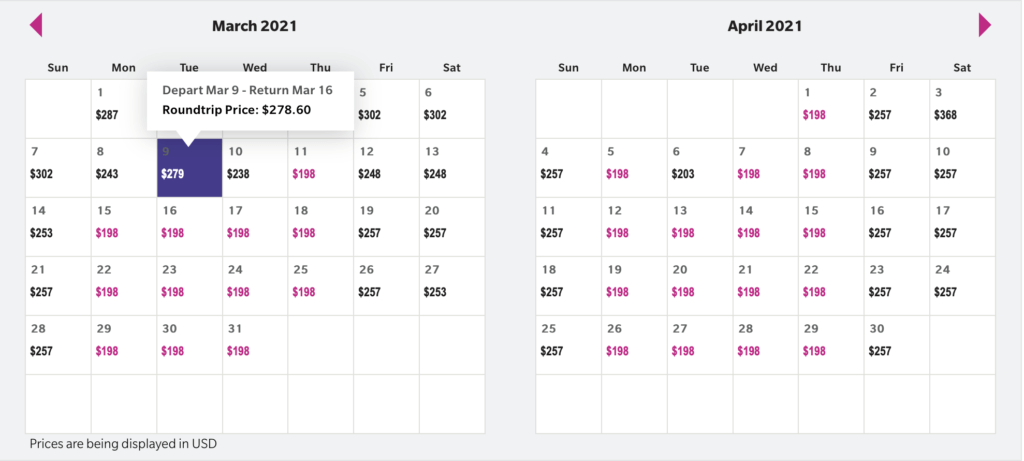 That said, Hawaiian and Southwest offer very different experiences. If you want the option of flying in first class or extra space seating, you fly Hawaiian. Want a complimentary meal? Fly Hawaiian. Southwest, on the other hand, lets you check-in two free bags per person, offers live TV, has in-flight internet, and does offer a unique, complimentary snack box for its Hawaii flights.
Southwest Announces New Long Beach-Kahului Route, Final Thoughts
Like I always say having more options and more competition is always better. So, to me, Southwest's new LGB-OGG route is a good thing. And, while this added competition does suck for Hawaiian, don't feel too bad for me. After all, they are launching three other new routes this year: Ontario-Honolulu, Orlando-Honolulu, and Austin-Honolulu. And on all three of these routes, Hawaiian will be the sole direct flight option.