Usually, when we hear of changes to loyalty programs, they're almost always negative. That's not the case here, as Southwest changes Rapid Rewards in very positive ways for its members – especially those looking to go after status.
The other week, Southwest announced five changes to its loyalty program that make earning status easier. Don't care about status? It's okay; a change is coming to how we redeem points that will (hopefully) benefit all. So, without further adieu, let's get into it.
Southwest Changes Rapid Rewards
When I caught wind of the news that Southwest changes Rapid Rewards for the better, I was surprised. But, perhaps, I shouldn't be. Some say the changes are due to the Airline's recent catastrophic meltdowns. I believe that, though I'm not complaining. So what's changing? Mostly, it's status qualifications. Those changes are as follows:
A-List Status: the required number of segments to earn A-List is decreasing from 25 to 20 per year. What's not changing here is the number of tier qualifying points if you earn status that way – it's remaining at 35,000 points per year.
A-List Preferred Status: for A-List Preferred, the number of segments required to earn the status is decreasing from 50 to 40. Naturally, the number of tier qualifying points required to earn the status remains at 70,000 points per year.
If you were hoping that Companion Pass requirements would change, I'm sorry, that's not going to be the case here. It's still going to require you to fly 100 segments or earn 135,000 tier-qualifying points in a year.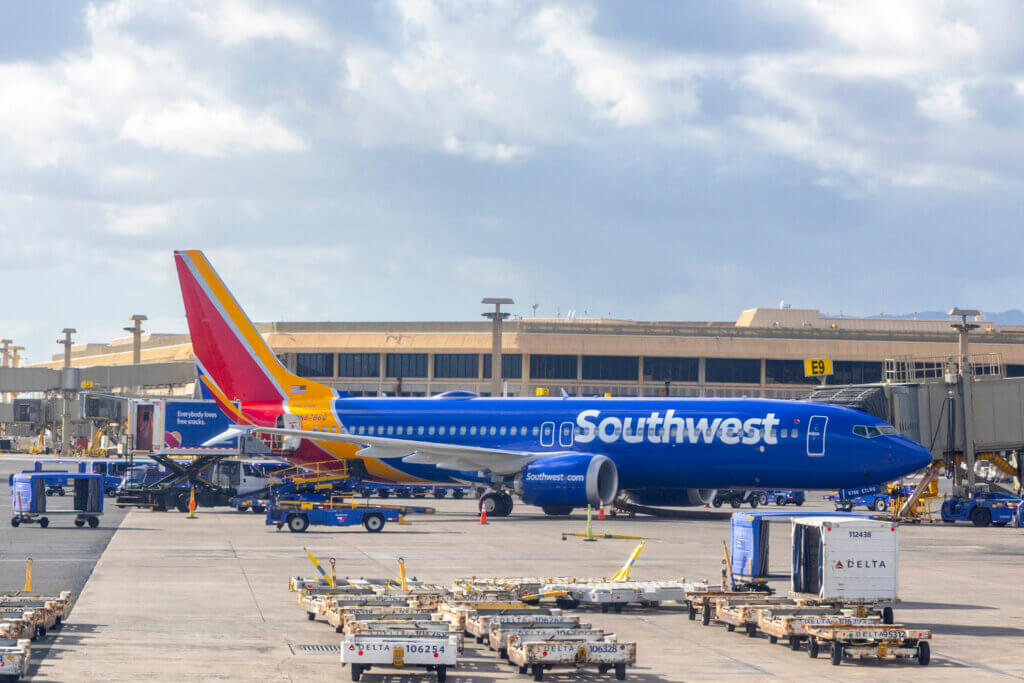 Tying in with the changes to status requirements as Southwest changes Rapid Rewards is a change to how co-brand cardholders earn bonus tier-qualifying points, too. Specifically, we'll soon earn 1,500 tier-qualifying points per $5,000 spent, which is half the $10,000 that is required today. As a reminder, cards that enjoy this benefit are the Premier, Priority, Premier Business, Priority Business, or Performance Business cards.
Now, for those that don't chase status, the most exciting change coming as Southwest changes Rapid Rewards is the new redemption option: cash & points. That's right, soon, we'll be able to redeem a combination of cash and Rapid Rewards points, though there isn't much detail about this new benefit yet. What we do know, though, is that you'll need to redeem at least 1,000 points under this new option.
In-Flight Benefit Change
All of the above changes focus on Rapid Rewards. However, there is one more change we need to discuss, and that's a new in-flight benefit for certain Rapid Rewards members. Specifically, A-List Preferred members can enjoy up to two complimentary Premium Drinks per flight beginning on November 6, 2023. What's a Premium Drink? Anything with alcohol. Whether that be beer, hard seltzer/cider, wine, or spirits, all are considered Premium Drinks and will cost you between $6 and $7 each.
It's worth noting that the program details make it sound like you must use a digital boarding pass to take advantage of this perk. Per the announcement, the coupons are "added directly to their mobile boarding passes."
Final Thoughts
While I don't chase status – I don't travel enough to justify doing so – I think these are fantastic changes! That said, we'll need to wait to start taking advantage of most of these adjustments. Aside from the in-flight benefit change, all others are going into effect on January 1, 2024.