Since they launched their Hawaii service, Southwest has maintained a relatively sparse – though mostly convenient – intra-Hawaii schedule. That, however, is changing later this year as Southwest expands inter-island service.
Currently, Southwest typically flies about four to six roundtrips per day between Honolulu and Kahului, Lihue, Kona, and Hilo. That's a far cry from Hawaiian's near hourly frequencies on its busier routes. However, Southwest space their flights throughout the day to give us what I consider to be ample options. Would I want them to offer more times? Sure. But I also want them to, you know, stick around, unlike most other carriers *cough* Mesa *cough.* Well, it appears Southwest thinks they can handle more flying within the islands and are increasing their inter-island schedule later this year.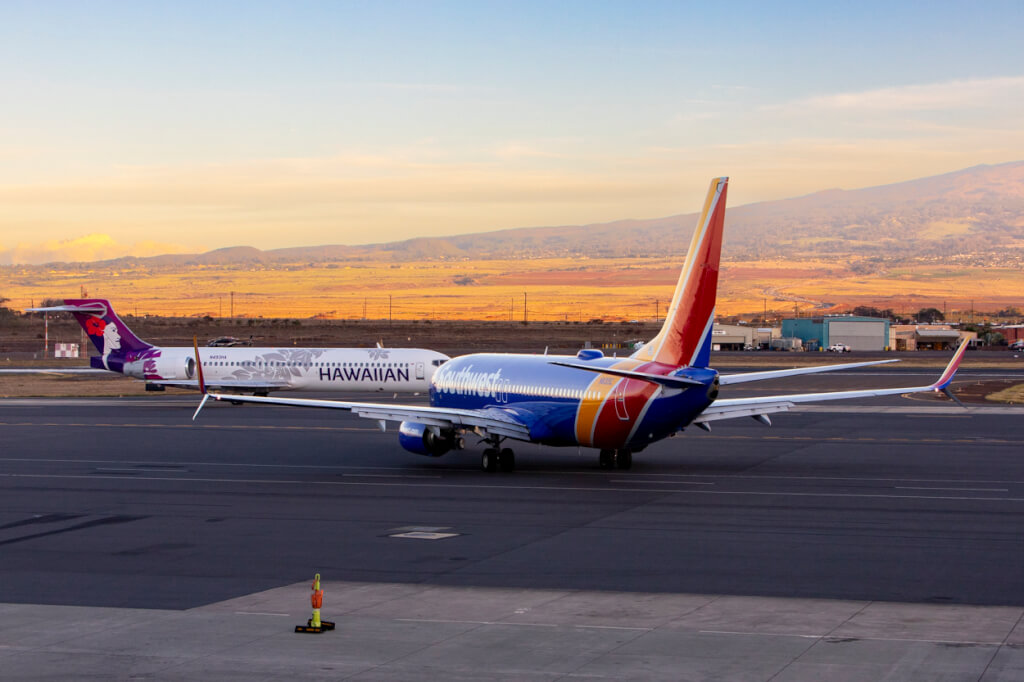 Southwest Expands Inter-Island Service
Honolulu – Kahului is the busiest inter-island route in Hawaii as it connects the two largest cities in the state. Naturally, this is the route seeing the biggest growth, with frequencies jumping to eight per day on June 5 and then to 11 per day on September 5! Next, Honolulu – Kona, and Honolulu – Lihue will increase to five times daily on June 5 and six times daily on September 5. Honolulu – Hilo gets a small bump to five times daily on September 5. Kona – Kahului gets a seasonal bump to two flights daily between June 5 and September 4.
Southwest isn't stopping at just boosting its frequencies. No, they're also expanding their intra-Hawaii network every so slightly too. Their newest route, which will operate just once daily beginning on June 5, will be Kahului – Lihue. Southwest is ratcheting up its competition with Hawaiian with this new route, which will only have two uncontested routes moving forward – Kahului – Hilo, and Kona – Lihue.
Final Thoughts
Like I always say, more competition is a good thing. This is especially true when you compare Hawaiian's inter-island pricing. You'll notice prices are either the same as Southwest's across the board or match theirs for flights that depart around the same time as Southwest's flights. And that's a good thing. Inter-island fares got pretty stupid when Hawaiian was the only game in town. Well, aside from smaller carriers like Mokulele. But still.